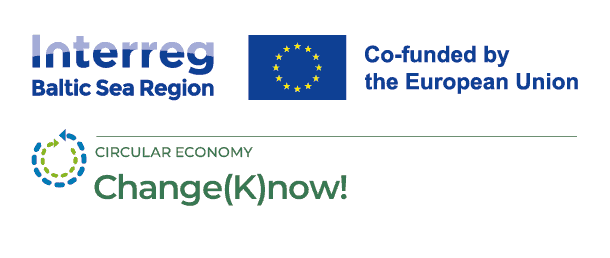 Change(K)now! – A mindset change from single-use to circular or multiple-use of food delivery systems in cities of the BSR
Change(K)now!
MNStudio– stock.adobe.com
Change(K)now!
PROGRAMME 2021-2027
priority
3 Climate-neutral societies
objective
3.1 Circular economy
Project type
Core Project
Implementation
November 2023 - October 2026
Change(K)now!
The Change(K)now! project helps municipalities reduce single-use food packaging in food supply and catering systems, and build social acceptance among companies and people for circular reuse of food packaging.
Project summary
Change(K)now! is concerned with promoting a mind-set change in food delivery systems from single-use to multiple-use crockery and packaging at different use types. The project is focused on municipalities and municipal entities, food delivery businesses operating within, and, crucially, its residents. These players can drive the circularity of urban food delivery systems by adopting sustainable solutions and changing routines & behaviors. The problem is that such options are dispersed, their applicability is not tested beyond a particular case, and are not tailored nor mainstreamed widely enough to create acceptance by businesses and consumers. Change(K)now! will overcome this barrier by a) prototyping solutions, b) testing in pilot cases context and c) innovating existing circular solutions for food delivery so they are easier to adopt at four levels: municipal strategic management, institutional catering at public entities, catering at public events and in entrepreneurial activities on local food markets and gastronomy on public space. A training program on the set of solutions will transfer project outcomes via local multipliers. Easier access and training on circular solutions will enable municipalities to work as sustainability hubs by better mainstreaming circularity in their activities and territories, nudging businesses to reduce the environmental footprints of their operations, and shaping residents' behavior to change conducive to circular food delivery systems.
Copy direct link to this summary
Budgets
Change(K)now!
in numbers.
4.61

Million

Total

3.69

Million

Erdf

0.00

Million

Norway
MNStudio– stock.adobe.com
Change(K)now!
in numbers.
57.520954725.4198563

56.956782324.1215979

56.504279421.0032672

59.451393524.716974

59.432670524.7440021

59.420569624.694821119195048

59.424141124.7911006

54.898623623.925300841787475

55.525793525.1061247

54.510345118.5444621

53.430181814.5509623

50.063893419.937440475591412

54.306682818.5826616

53.5753276500000069.95682044196797

53.55034110.000654

53.745613159.93972255972538

53.5753276500000069.95682044196797

54.3388275510.122530199116746

55.65572412.349459

55.686724312.5700724

60.982601425.6613764

60.982601425.6613764

59.858612617.6387436
Contacts
Project manager

Līga Jupatova

Vidzeme University of Applied Sciences

Financial manager

Ginta Sēne

Vidzeme University of Applied Sciences

Communication manager

Laura Fišere

Vidzeme University of Applied Sciences
Follow us
Social media

Newsletter

Additional links