#MadeWithIBSR experience
25 years of the Programme
Our Programme has been funding transnational cooperation in the Baltic Sea region for 25 years already! It created a favourable framework for organisations from around the Baltic Sea to connect as if there were no borders and to work on joint challenges, together. Our region has developed, the Programme has adjusted its objectives, too. However, one thing has always been solid: it is about cooperation among people who care.  
Thanks to all the fantastic people who has accompanied the Programme since the early beginning or only shared a few parts of the journey, have we achieved so much. We are greater together and thanks to the different cultures, perspectives and expertise that we bring together, have we manage to get that far.
Listen to our Interreg voices:
Interreg Baltic Sea Region
Evolution over the years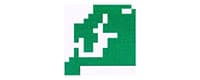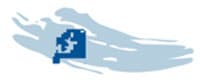 Interreg III A+B+C
Interact point coordination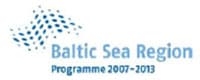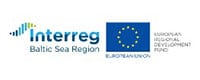 Maritime spatial planning
Long before the adoption of the EU Maritime Spatial Planning (MSP) Directive in 2014, the Baltic Sea region countries worked together to plan how to use sea and coastal resources. In 2002-2005, project partners showcased how spatial planning could mitigate local conflicts between economic activities and nature protection along the Baltic coast in Germany, Sweden, and Finland. Partners developed recommendations that prompted more systematic work by national spatial planners in the Baltic Sea region. A few years later, in 2009-2014, new projects helped kick-start formal MPS processes in the Baltic Sea region countries.
Later in 2016-2022, project partners worked together to increase the coherence of maritime spatial plans across the Baltic Sea sub-basins. They helped coordinate the development of shipping routes and energy infrastructure, integrate maritime cultural heritage into MSP, and allocate space for aquaculture and algae cultivation. Partners were instrumental in shaping the Regional Maritime Spatial Planning Roadmap 2021-2030 adopted by pan-Baltic organisations HELCOM and VASAB, which set the future agenda for the MSP in the region.
Maritime transport has always been vitally important for the countries around the Baltic Sea, one of the busiest seas in the world. Yet, increasing maritime traffic posed risks of air and water pollution. In 2003-2005 Interreg united ports and port cities from Germany, Sweden, Finland, Denmark, and Poland. They committed to reducing air emissions and harmonising waste and wastewater management procedures. In 2010-2013 projects coordinated efforts of ports, cities, and researchers in making the Baltic Sea a model area for clean shipping. They looked into new technologies and practices that helped comply with stricter requirements for the Emission Control Area of the International Convention for the Prevention of Pollution from Ships (MARPOL).
In 2017-2022, ports, shipping companies, shipyards, and technology suppliers continued working in projects to reduce harmful emissions and decarbonise the maritime industry. They looked into alternative fuels and energy sources, onshore power supply, emission abatement technologies, digital monitoring of vessel performance, and cargo stowage optimisation. HELCOM, a regional platform for environmental policymaking, noted that air emissions from shipping had decreased from 1995 to 2018. The positive development is expected to continue as ports around the Baltic Sea in Hamburg, Rostock, Klaipeda, Riga, Tallinn, Helsinki, Bergen, Trelleborg, Esbjerg, and more agreed to take further steps towards applying green technologies and alternative fuels.
Rail Baltica is a multi-billion-euro infrastructure project in the Baltic Sea region, connecting the Baltic States to the European rail network. The construction is in full swing, with funding from the EU Connecting Europe Facility and national budgets. By 2030, new fast electric railways will transport passengers and freight from Tallinn to Warsaw via Riga and Kaunas/Vilnius. Interreg projects played a role in making Rail Baltica a reality.
In 2005, ministries of transport and interior from Estonia, Latvia, Lithuania, Poland, Finland, and Germany joined forces in an Interreg project with national railway companies and regions to plan the construction of the new railway line and propose the optimal route. Later, in 2010-2013, a project initiated by Helsinki and Berlin brought together cities, regions, and transport and logistics companies along the planned route. New voices from local and regional levels helped further shape the transnational preparation process. In 2016-2022, partners developed a joint spatial vision for the North Sea-Baltic corridor, which includes the Rail Baltica line. They proposed measures like harmonising railway speeds, extending Rail Baltica to Helsinki via a tunnel, and enhancing intermodal terminals. They also provided input for the future of the EU's trans-European transport network policy, advocating for the regional needs in the new funding period of the Connecting Europe Facility and other funds.
The Baltic Sea is one of the most heavily eutrophicated seas in the world. Interreg projects helped improve wastewater treatment, which is one of the factors influencing eutrophication. At the beginning of the 2000s, more than 20 cities collected best practices in water management and shared them with other city administrations around the Baltic Sea region. In 2009-2013, projects showcased that it was possible to reduce discharges of nutrients from wastewater treatment facilities to the level set in the Baltic Sea Action Plan of HELCOM. The HELCOM Action Plan targets were stricter than the EU requirement.
In 2016-2021, projects in cities and villages focused on improving the treatment of wastewater from residents and industries. Partners in projects tested new technologies that increased nutrient removal and reduced energy consumption in cities such as Daugavpils, Gdańsk, Tartu, Jūrmala, Kaunas, and Grevesmühlen. Rural municipalities benefitted from solutions like septic tanks and soil infiltration in Kolgaküla, Gennarby, Ainaži, and Leitgiriai. In other projects, partners tested the pre-treatment of wastewater at poultry, meat, and dairy factories in Leszno, Doruchów, Põltsamaa, and Jelgava. Following this joint work, the partners synthesised more than a hundred examples of smart water operations. Using this knowledge, they helped develop the new Baltic Sea Regional Nutrient Recycling Strategy of HELCOM, and revise the HELCOM Baltic Sea Action Plan. These two strategic documents help achieve a healthy state of the Baltic Sea.
The Baltic Sea is a large brackish water area with 85 million inhabitants in its catchment area. It is crucial to protect its waters, including inland waters like rivers, lakes, and groundwater. At the beginning of the 2000s, Interreg projects helped implement the EU Water Framework Directive in the Baltic Sea catchment. Project partners developed management plans for pilot river basins in all Programme countries.
In 2009-2012, project partners helped streamline river basin management planning across the BSR countries, and prepared investment plans for water protection measures. They pointed out the importance of coordinating water management planning among different governance levels and policy sectors and engaging stakeholders. Later projects, in 2019-2021, tested multi-actor and cross-sector engagement in water management on the catchment level, focusing on agriculture and forestry. Together, landowners, local municipalities, government agencies, advisory services, catchment officers, and private companies identified solutions for complex water management challenges. Buffer zones along waters, constructed wetlands, or controlled drainage brought benefits for water, climate, drought prevention, food security, and rural development. The catchment area perspective proved crucial, as each measure had a limited effect, but together they made a difference.
Agriculture brings food to us all. But it is also a major source of nutrient inputs to the Baltic Sea, contributing to high levels of eutrophication. Interreg projects helped find win-win solutions on how to support farmers and care for the environment. In 2003-2006, projects encouraged organic and ecological recycling-based agriculture with a focus on local and regional processing, distribution, and consumption. These practices helped reduce resource consumption and nutrient leakages. In 2009-2014, project partners shared nearly 100 agri-environmental measures that helped farmers improve practices, invest in technology, and reduce nutrient losses while saving money.
In 2016-2021, project partners continued to promote dialogue between environmental and agricultural interests. Farmers in Estonia, Germany, Latvia, Lithuania, Poland, and Sweden tested slurry acidification techniques, the effectiveness of treated slurry as fertiliser, and running costs. Partners also helped farmers and their advisors make better use of manure resources on nearly 100 farms in Denmark, Estonia, Finland, Germany, Latvia, Lithuania, Poland, and Sweden. Leveraging years of transnational cooperation in agriculture and nutrient management, partners helped develop the new Baltic Sea Regional Nutrient Recycling Strategy by HELCOM. This Strategy guides regional efforts to reduce nutrient losses from agriculture and recycle nutrients till 2030.
Small and medium enterprises (SMEs) are crucial to the Baltic Sea Region's economy, driving growth, innovation, and job creation. Interreg projects have been instrumental in boosting the capacity, adaptability, and resilience of SMEs, and so promoting economic connectivity and cohesion in the region.
From 2004 to 2007, several projects supported SMEs in all Baltic Sea Region countries, facilitating over 1200 springboard events to help entrepreneurs develop business plans and attract venture capital. Regional development agencies and business support organisations improved their business training schemes and advice to SMEs. 
From 2009 to 2014, projects linked incubators, chambers of commerce, and clusters to create support networks for SMEs. These networks helped SMEs find partners in other countries and enter new markets. They facilitated access to innovation expertise and testing new products in world-leading research facilities located in different Baltic Sea Region countries.
Between 2016 and 2021, projects boosted regional innovation ecosystems, networks of public authorities, innovation actors, universities, and companies. They discovered best practices to engage SMEs in innovation activities within regional smart specialisation strategies, a systematic process to make European regions globally more competitive through innovation. Projects also supported SMEs in crisis situations, providing advice from business consultants and mentors to avoid bankruptcy and job losses. Further, they helped SMEs transfer their businesses to successors as a change of ownership is a complex process.
Smart and attractive cities
Cities and towns are engines for the development of the whole Baltic Sea region. Interreg projects helped them define their strengths and respond to emerging challenges. In the early 2000s, over 50 cities and towns learned together how to develop their services for the benefit of residents. Some focused on planning and developing their urban space and reconstructing residential quarters and industrial areas, while others created investment and marketing strategies by making use of the expertise of capital cities. Between 2009 and 2014, projects brought cities closer to each other and promoted them jointly as one unique destination for tourism and for investments outside the Baltic Sea region.
In 2016-2021, projects helped cities and towns deal with emerging societal and demographic changes and climate change challenges. Urban managers together with community activists, artists, and researchers engaged residents in urban social innovation to jointly develop visions for city spaces and design them as common community projects. Cities also developed urban mobility plans, established new mobility points, and introduced living street initiatives. They integrated autonomous public transport and e-mobility solutions, such as e-bikes, e-scooters, and e-buses, to increase the liveability of cities for residents.
Interreg projects were instrumental in promoting the well-being of residents and social inclusion in the Baltic Sea region. In the mid-2000s, projects focused on shaping sustainable public health planning, with the support of the World Health Organisation. Project partners got enormous support from over 33000 respondents to a more bottom-up approach in public health policies emphasising participation, communication, and commitment. Between 2009 and 2014, projects helped older professionals remain active in their jobs and became tutors to younger workers and start-ups. Further, they supported women in seeking employment and leadership roles, promoting gender equality in the workplace.
From 2016 to 2021, projects continued to advance the social agenda in the region by empowering vulnerable groups, such as elderly people, migrants, and single parents, to be active, engage in community actions, and even start their own businesses.
They also provided access to new digital mobility solutions for elderly and young people in villages, offering transport-on-demand and rural car sharing. Projects took an innovative approach to developing new tools. Public health authorities and SMEs designed eHealth apps together with children and young people, to improve health behaviour and physical activity among adolescents. SMEs and universities collaborated to design smart furniture for elderly to enhance their life quality and independence in their home environment. Over 100 seniors and their caregivers tested these new solutions in real home environments.
Energy is a crucial driver of economies and societies, but it is also a major contributor to global warming. Interreg projects have played a significant role in promoting energy efficiency in the Baltic Sea region. In the mid-2000s, projects reviewed national policies on energy efficiency in building stock and initiated renovation in residential buildings in Estonia, Poland, Lithuania, and Latvia. From 2009 to 2013, cities and towns learned to plan comprehensive energy renewal of residential areas and energy refurbishment of historical buildings. Project partners also constructed a sustainable, energy-efficient student dormitory in Klaipeda, demonstrating jointly developed engineering and building technology standards in new buildings.
From 2016 to 2021, cities in projects revised their sustainable energy action plans and trained building managers and energy auditors for retrofitting, upgrading, and deep renovation of buildings. They also installed modern LED lighting in walking and cycling areas to promote active mobility and energy savings of up to 50%. Cities strengthened their work with residents, educating them on how to lower energy consumption. They set up local energy efficiency groups involving public organisations like schools, transport agencies, businesses, homeowners, and residents. On the policy level, projects developed recommendations on how to mainstream climate into new European Structural and Investment Funds to accelerate the transition towards climate neutrality. They proposed measures such as improving energy efficiency through the reconstruction of buildings and district heating systems on a wider national and regional scale.
The Baltic Sea region has made significant investments to become more energy independent and self-sufficient. At the beginning of the 2000s, Interreg projects helped analyse local biomass resources and identify suitable sites for energy plants and wind farms. Regional councils and spatial planners worked with farmers, forest operators, investors, and companies to develop bioenergy businesses. From 2009 to 2014, regions developed strategic plans for using locally available biomass for renewable energy production.
From 2016 to 2021, projects helped spatial and regional energy planners develop new criteria for planning and approving renewable energy systems, including wind farms, biogas plants, solar parks, and energy storage. Regions improved their renewable energy strategies and engaged residents through cooperative partnerships focused on different energy sources: wind, heat, solar, and biomass. At the pan-Baltic level, projects enhanced joint planning among countries and developed a plan for a coordinated offshore electricity grid to connect wind parks from different countries at sea. National authorities learned to better coordinate the future development of energy corridors in the Baltic Sea, with industry, research organisations, associations, and planners.
At the beginning of the 2010s, Interreg projects seized the opportunity to shape the emerging topic of blue bioeconomy using the results of previous projects in maritime spatial planning and coastal development. Project partners assessed innovative and sustainable uses of marine resources that were both commercially appealing and demonstrated potential to solve environmental problems. The roadmap they developed helped kick-start the Baltic Sea region as a significant player in blue growth. It paved the way for initiatives such as algae and mussel cultivation, reed harvesting, and blue biotechnology that required joint efforts and coordination in the region.
From 2016 to 2021, projects tested new uses of marine resources in real-life conditions. Partners established new mussel farms and modified existing ones in the Baltic Sea. They proved that mussels were successfully farmed on a business scale in most parts of the Baltic Sea if farming methods were adapted to the local conditions. Project partners also helped others plan mussel and macroalgae farms, and develop businesses in these areas. Projects supported companies in turning their new blue biotechnology ideas into products, such as a sunscreen with seaweed, a moisturizer with algae, and bone regeneration with mollusk shells. Building on these achievements, projects developed a roadmap beyond 2021 to advance pilots, involve companies of all sizes, strengthen 'The Blue on Land', and interlink Baltic with EU-wide groups of experts, known as communities of practice. This roadmap defined a development path to advance a sustainable blue economy and thrive blue bioeconomy in the region.
Digital solutions are key to boosting innovation and remaining competitive in public and private sectors. In the mid-2000s, Interreg projects investigated how to improve broadband networks to ensure internet access, particularly in rural areas. They started developing e-services in healthcare, education, and local administration. Between 2009 and 2014, projects helped shape new e-government services, making public administrations more accessible to businesses: online business registration, employment services, and building permits. Projects also helped develop teleconsultation in primary healthcare. They introduced self-monitoring for chronic heart failure patients with access to electronic patient records and telemedicine services.
From 2016 to 2021, projects accelerated the Baltic Sea region's transition to a single digital market. They created a regional digitalisation network, engaging associations, universities, public authorities, and different industry sectors. Projects developed models for cross-border e-services on business registration and e-receipts. They showcased a "know-your-customer" profiling when data was validated only once in a state database, and there was no need to re-validate it again with the help of other sources. Additionally, projects helped SMEs evaluate their level of digital technology adoption and digitalise operational processes. In the healthcare sector, hospitals created a joint registry to store and process data about bone fractures, and medical companies used it to improve their products and offer better treatment possibilities for patients. By replacing paper-based transactions with automated and safe data exchange, projects helped progress toward the digital and real-time economy.
The HELCOM Baltic Sea Action Plan (BSAP), adopted in 2007 by Baltic Sea region countries, activated efforts to save the Sea from pollution by hazardous substances. From 2009 to 2013, Interreg projects assessed hazardous substances already in the Sea prioritised by the BSAP, and those coming from industrial and residential areas, dumped chemical munitions, and contaminated sediments in ports.
Between 2016 and 2021, projects came up with solutions to decrease emissions and prevent discharges. Cities developed chemical action plans, with green public procurement and ways to substitute chemical products in educational, medical, and social care institutions. They improved urban drainage systems to control floods and remove microplastics from urban streams. Municipal wastewater treatment plant operators learned to remove pharmaceuticals and micro-pollutants more efficiently. Dairy and meat processing companies improved pre-treatment of industrial effluents. Cities educated residents to avoid using materials with hazardous substances in cleaning agents, toiletries, kitchenware, and toys.
Businesses, like hotels, car repair, laundry services, received tailor-made advice.
Projects addressed hazardous substances already present in the Baltic Sea, such as chemical munitions and derelict fishing gear. Ministries and maritime administrations learned to assess ecological risks and handle dumped munitions. Fishery authorities and industries learned to map, retrieve, recycle, and prevent abandoned fishing gear. Solutions tested by Interreg projects were used to update the HELCOM BSAP in 2021 with measures to be implemented by 2030 to achieve the goal of a "Baltic Sea unaffected by hazardous substances and litter".
To manage high-intensity maritime traffic, reliable navigation, and emergency preparedness are crucial. From 2005-2008, Interreg projects helped develop local and regional contingency plans for shipping accidents and oil spills. In 2009-2012, projects strengthened bilateral and multilateral prevention and response agreements between Baltic Sea region countries. Based on the first overall risk assessment, ministries of environment and maritime administrations evaluated oil spill response capacity and prepared investments to fill the gaps. Seaports conducted oil spill exercises together with contingencies agencies and produced their own oil contingency plans. Maritime administrations started developing e-navigation services, contributing to the global standard within the International Maritime Organisation. The Baltic Sea served as a test bed for e-navigation.
Between 2016 and 2021, projects helped maritime rescue authorities, coast guards, fire and police departments, and NGOs validate available resources, coordinate and standardise response measures across institutions within and between BSR countries. Measures covered search and rescue operations in case of incidents by hazardous and noxious substances, responding to oil spills in shallow and coastal waters, diving missions as well as crisis management in seaports. All procedures were tested in multiple joint live exercises. Projects helped develop new digital services onboard and onshore, including the world's first Ranging-Mode test area for maritime terrestrial navigation. These e-navigation services improve the speed and accuracy of ship-shore information exchange and allow a safe and more accurate positioning. Emphasis was placed on shared information, procedures, and trust to improve response and save lives.
Interreg projects significantly contributed to the development of transport corridors in the region. At the beginning of the 2000s, projects initiated a forum between public authorities, private companies, and research institutions to respond to increasing transport flows within, to, from, and through the Baltic Sea region. Regional authorities and transport associations developed recommendations for a common transport strategy. From 2009 to 2014, projects helped develop a network of green multimodal transport corridors as a component of the transport system in the Baltic Sea region. Projects developed business cases for greening transport, such as blocktrain operations, regional motorways of the Sea, and a biogas corridor for road-based freight transport.
In 2016-2021, projects mobilised local, regional, and national authorities, and the transport industry to improve the planning of transport corridors and make it more coherent, cross-sectoral, and adaptive. They worked on shifting to sustainable modes of transport, such as railway, inland waterway, and river-sea shipping. They advanced the development of interoperable clean fuel systems across the countries of the BSR. Regional and local authorities developed further the concept of urban nodes as an interface between urban transport and trans-European transport. Projects contributed to shaping the future EU's trans-European transport network policy and advocated for regional needs in the new funding period of the Connecting Europe Facility and other funds.
#MadeWithIBSR in 25 years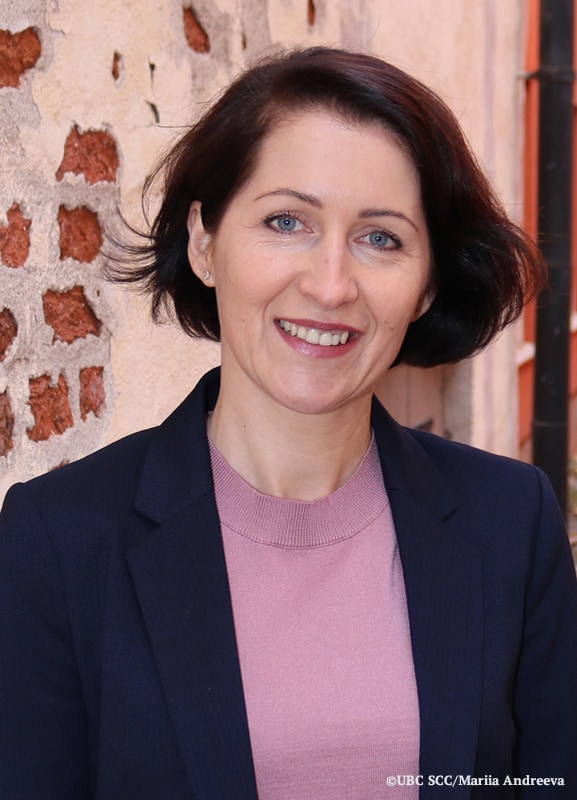 Deputy Head of UBC Sustainable Cities Commission
Thanks to Interreg funding, we were able to provide our member cities with concrete solutions and tools. We created momentum for essential aspects of sustainable water management connected to climate change […] We were able to bring in expertise from other organisations, e.g. universities, service providers, and the private sector. It gave us a bigger scope of actions and a slightly different angle for the UBC strategic agenda. Projects have also been essential for awareness raising, peer learning, and knowledge sharing among our member cities. Last but not least is policy input. […]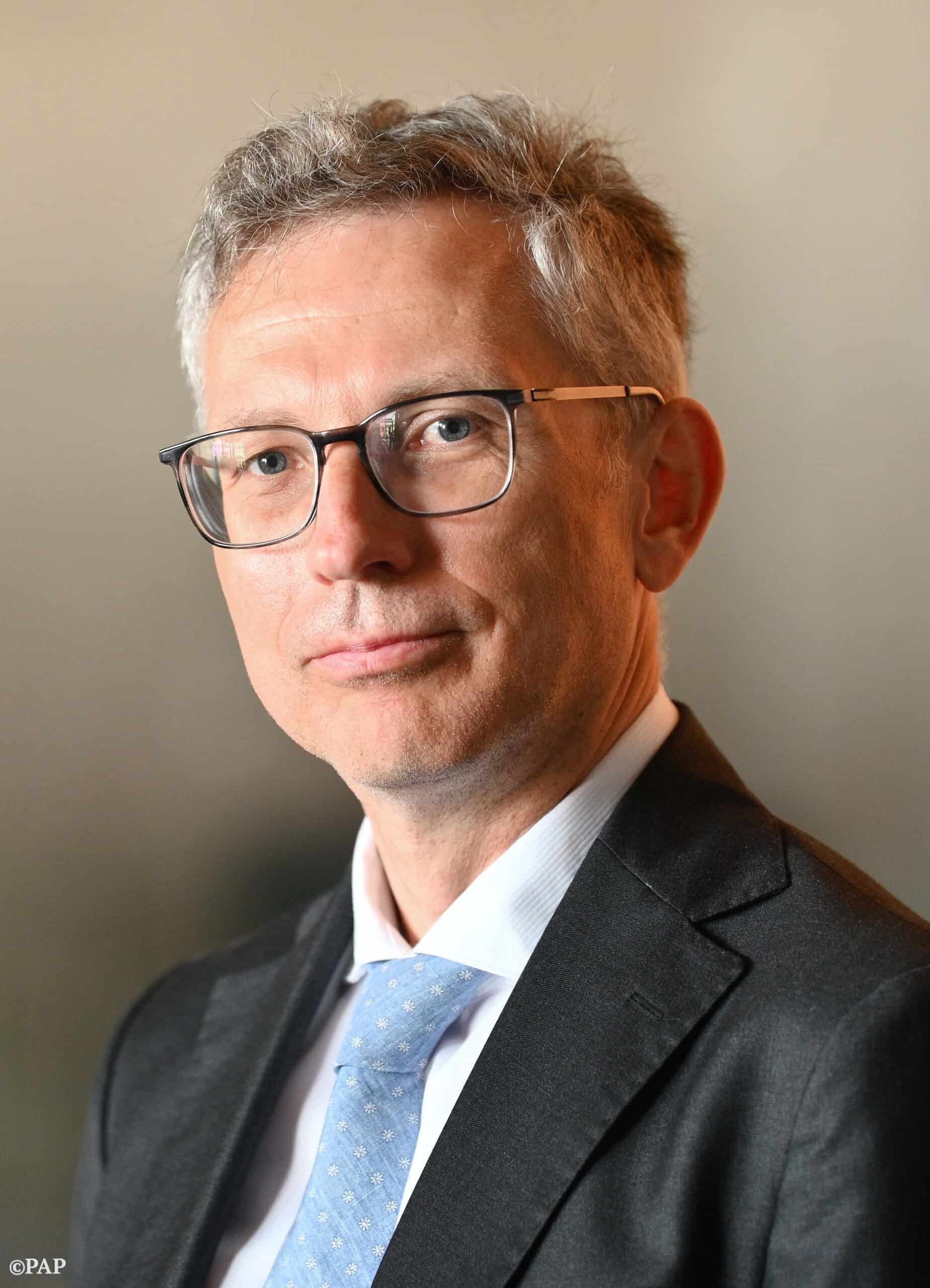 Head of the ESPON Programme
It's about the change of mindsets: it's opening eyes for policy officers, policy enablers and civil servants. In one of the projects, we had political representatives from several countries involved. Many of them said: we would like to be aware of what is going on outside the administrative borders of our regions to understand the impact of what the others are doing.
It was something fresh and innovative and, I think, it still remains for the organisations that apply for Programme funding for the first time: they enter the new world.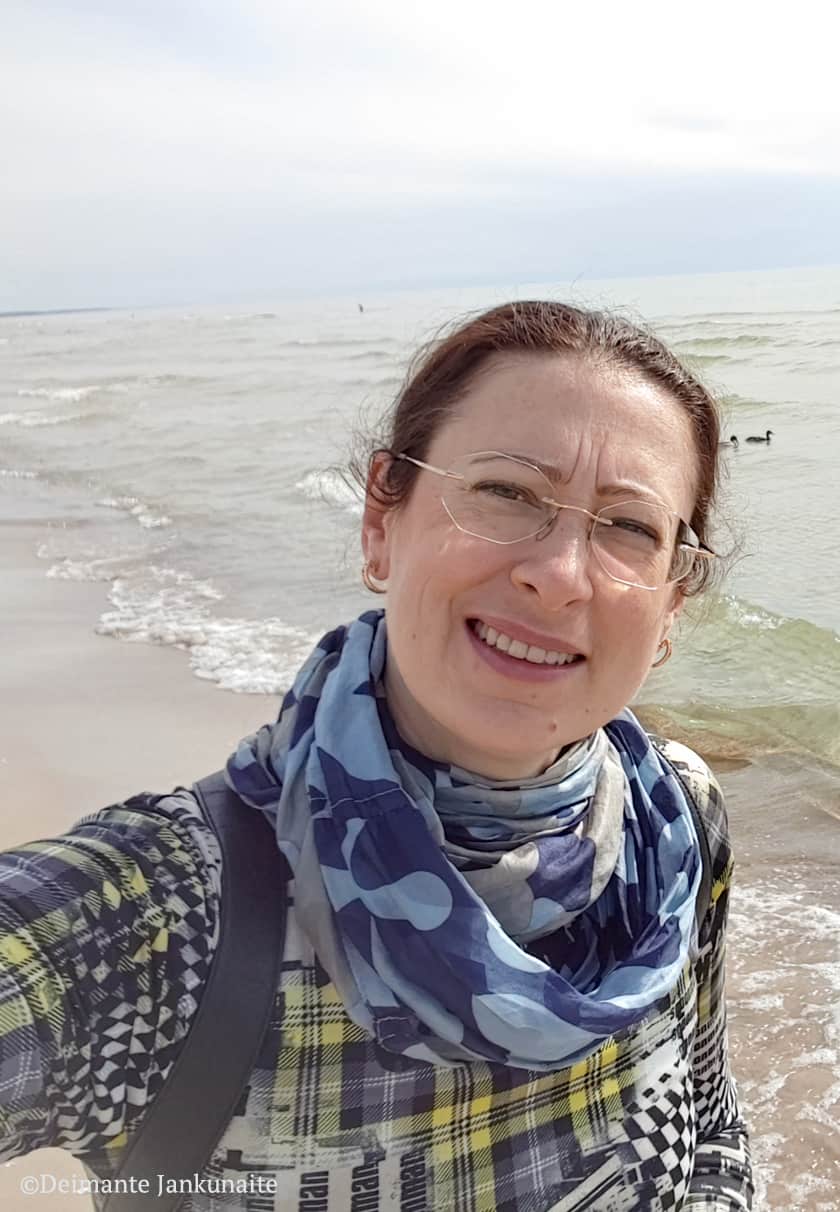 Monitoring Committee member, Lithuania
It's been 19 years since we participated in the Interreg Baltic Sea Region Programme. The benefits for our country are significant: 300 Lithuanian partners received more than EUR 20 million over those years.
The Programme offered wide opportunities for partners to find what's best for Lithuanian regions.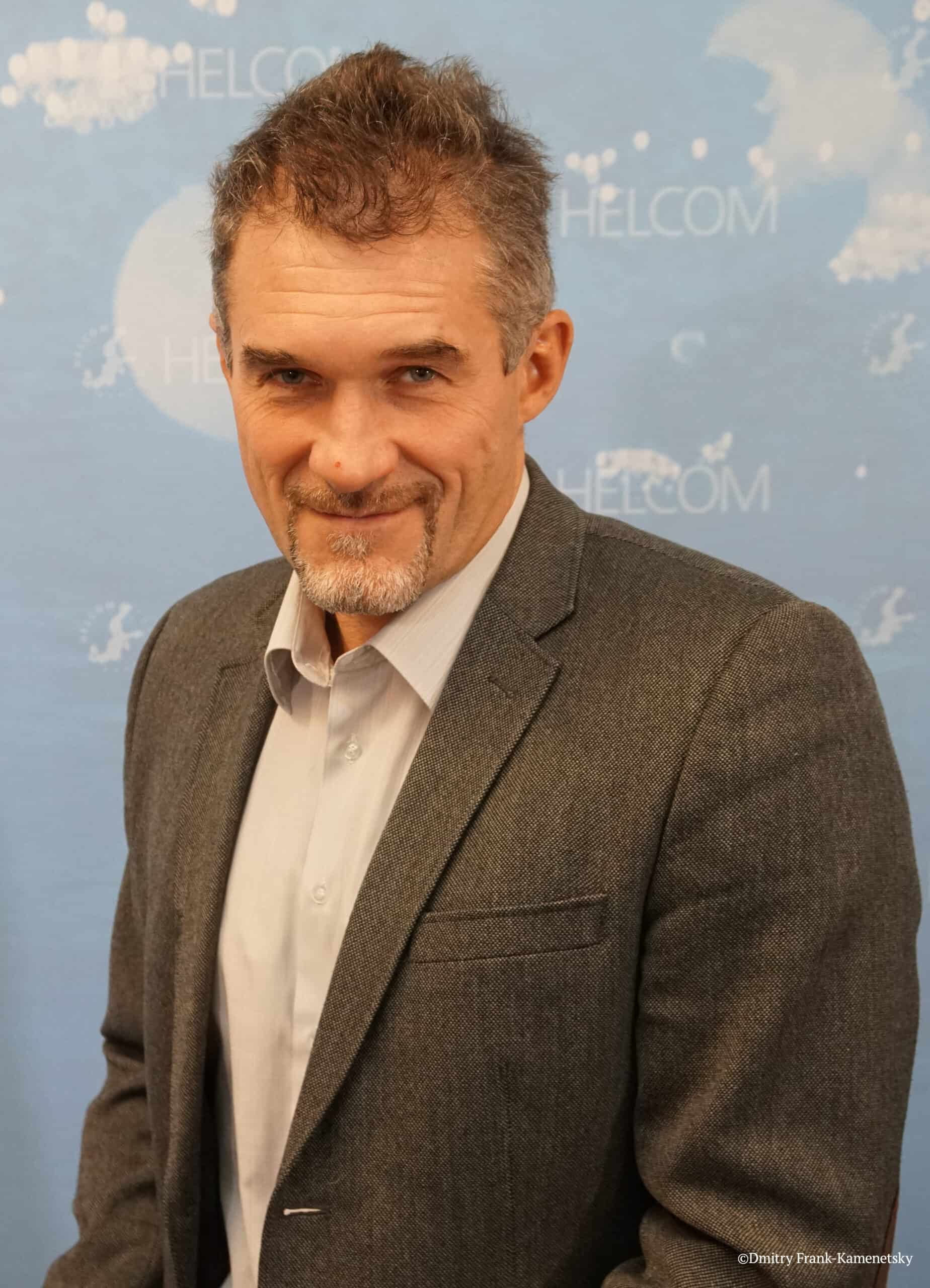 Special Advisor to HELCOM
We largely utilised the results under the Interreg umbrella. First of all, all HELCOM policy decisions have always been based on the best available knowledge. And how the Programme selects projects, how these projects are built from expert groups – or project consortiums as Interreg calls them – it all has provided us with perfect, solid scientific background for respective decisions taken by HELCOM.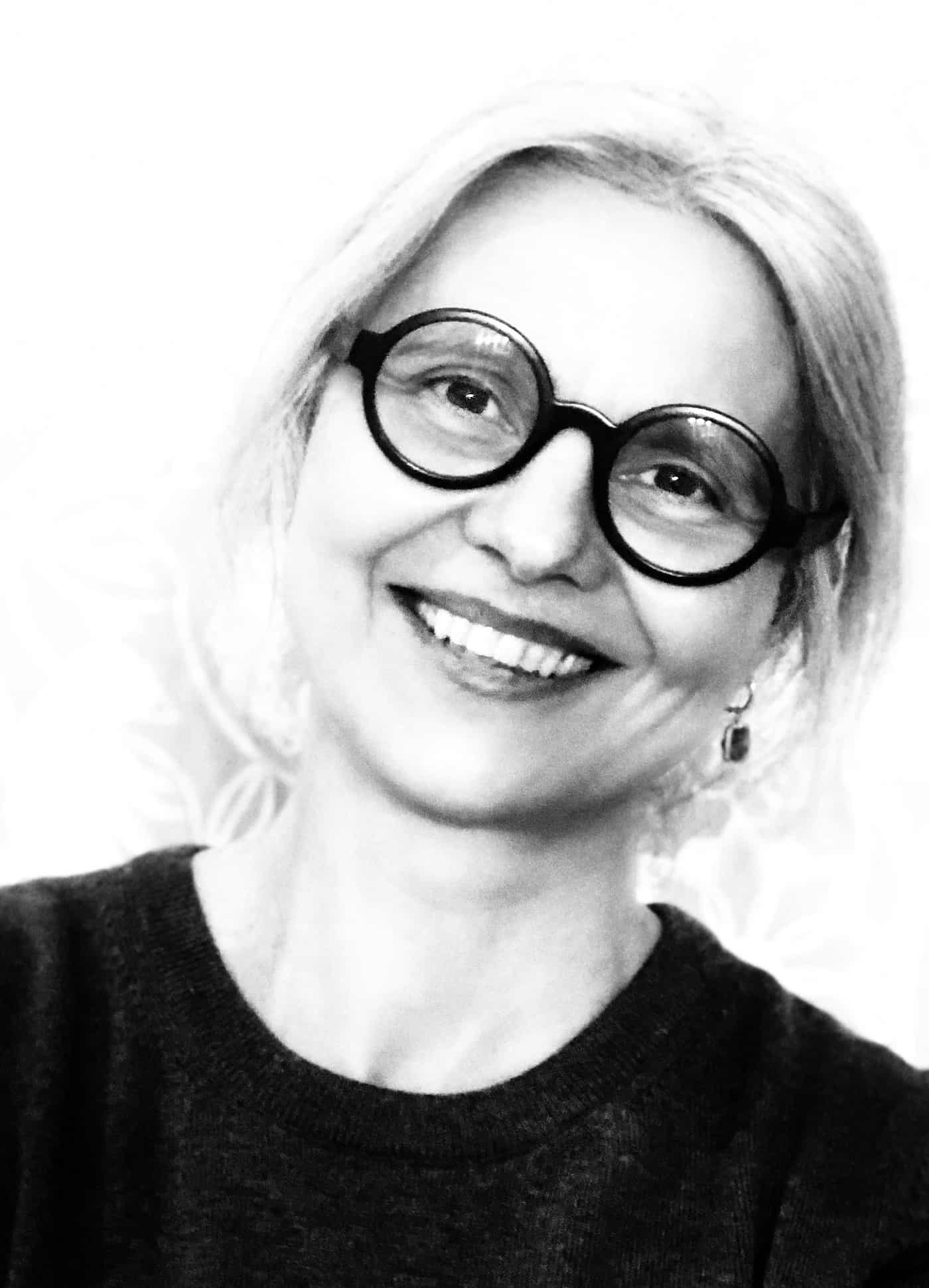 Blagoveska Riiser
European Commission, Programme's desk officer
During these 25 years, the Interreg Baltic Sea Region programme has done a great job in demonstrating how so many countries can reach an agreement on common challenges and collaborate to achieve their common goals.
You are a Program that is constantly innovating and not being afraid of learning and trying new things out.
EUSBSR policy area coordinator Innovation
We believe that the strategic partnership between Interreg Baltic Sea Region and EU Strategy for the Baltic Sea Region works excellently. And on behalf of the EU Strategy and all its stakeholders, I would like to say that we've been very fortunate to have this well-established Programme, with very experienced staff, amazing record of results that we can build on. All this made it possible for us to develop a very ambitious agenda for the macro-region.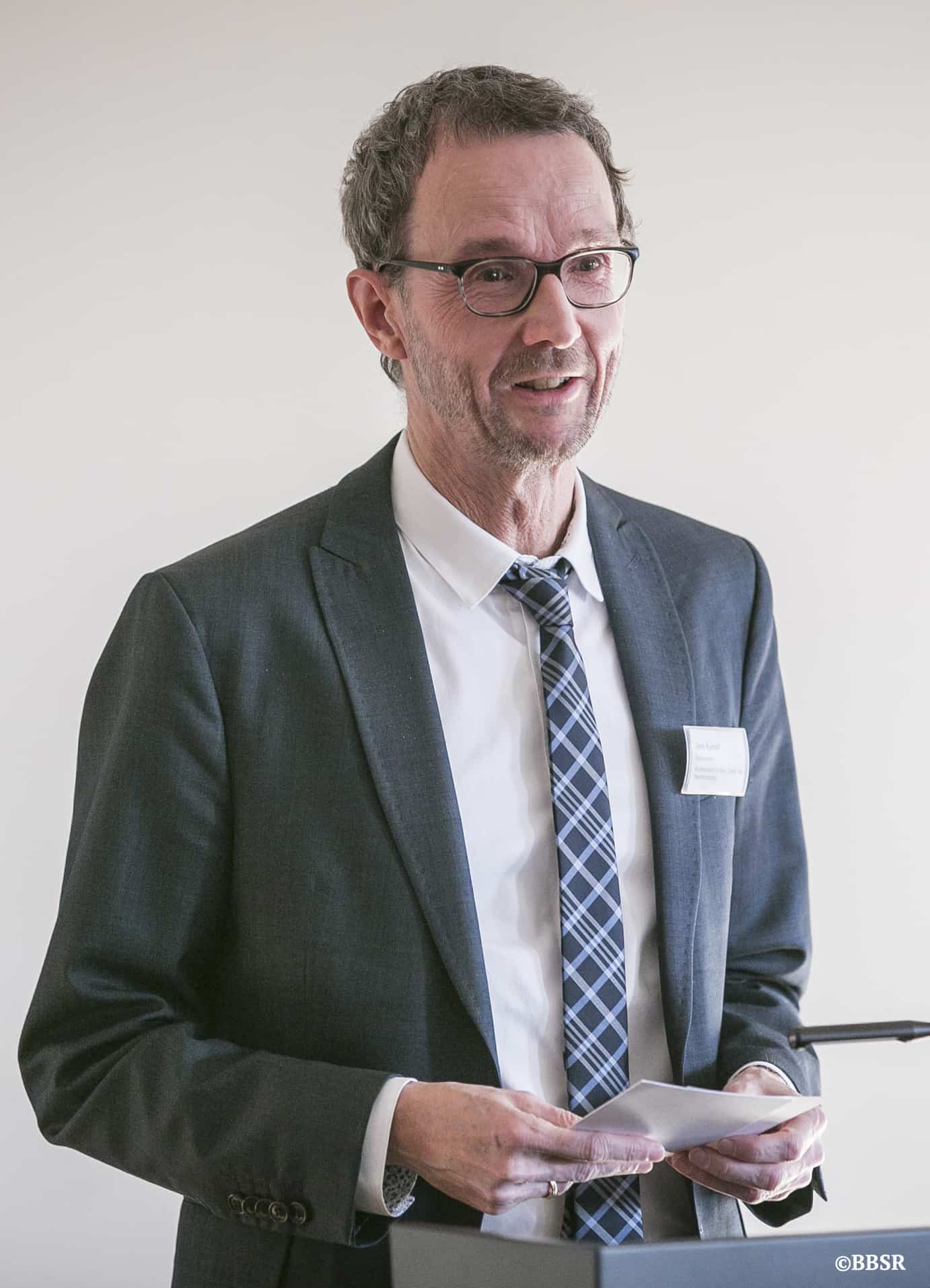 Monitoring Committee member, Germany
The most important is Interreg Baltic Sea Region support to the completely new sector: maritime spatial planning. It enabled the Member States to exchange and develop their maritime spatial plans.
Without Interreg, it would probably have taken us ten more years.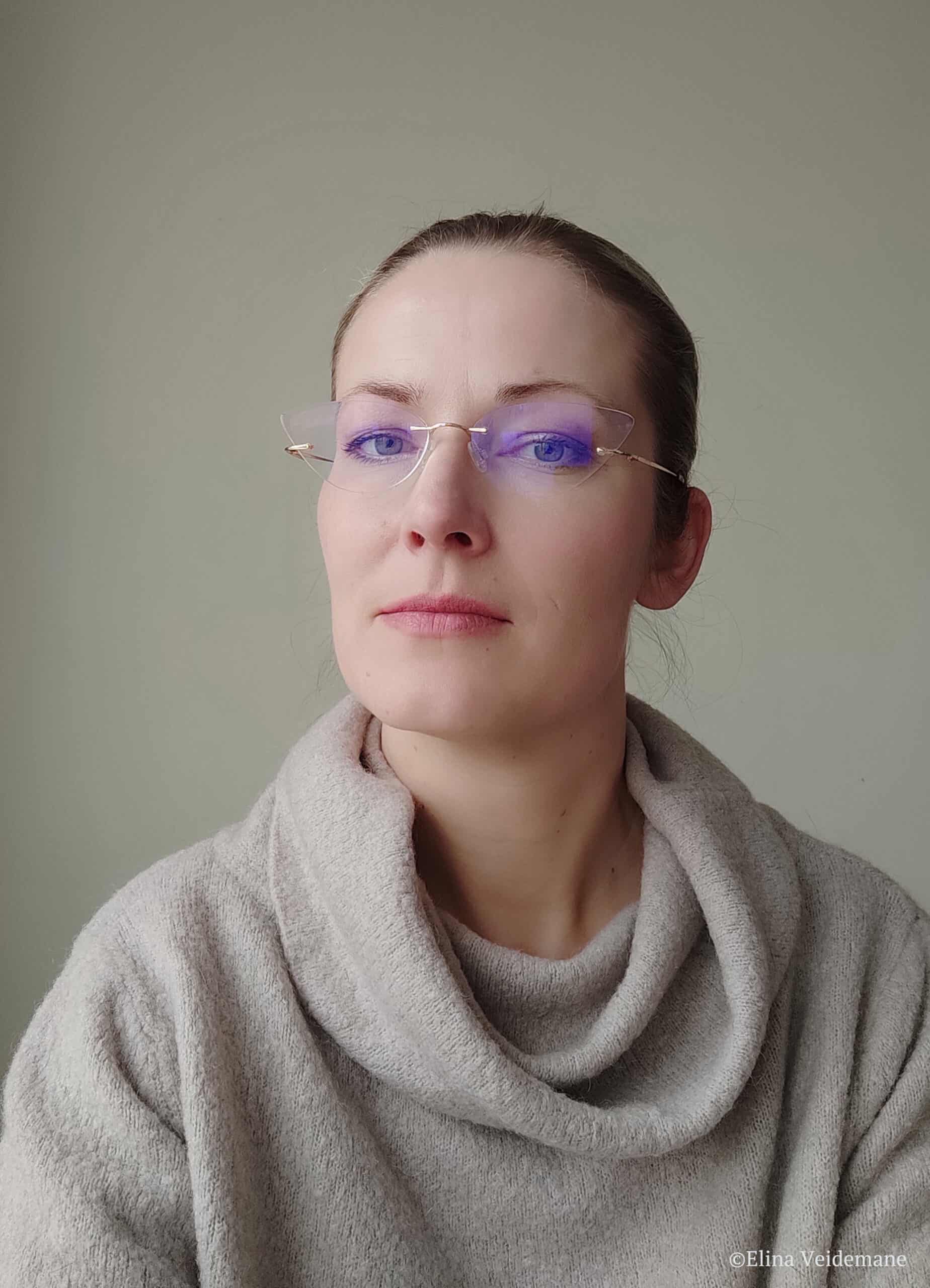 Deputy Head of VASAB Secretariat
The Programme is the first stop when we look for projects. We participate in some of them as partners; we advise others and we follow all of those related to spatial planning. Interreg Baltic Sea Region projects are a source of inspiration and contribution for our work and have great value to us. Relevant knowledge developed by projects is shared within our community. For example, we invite projects for VASAB events to demonstrate their results and use the project findings for our policy building.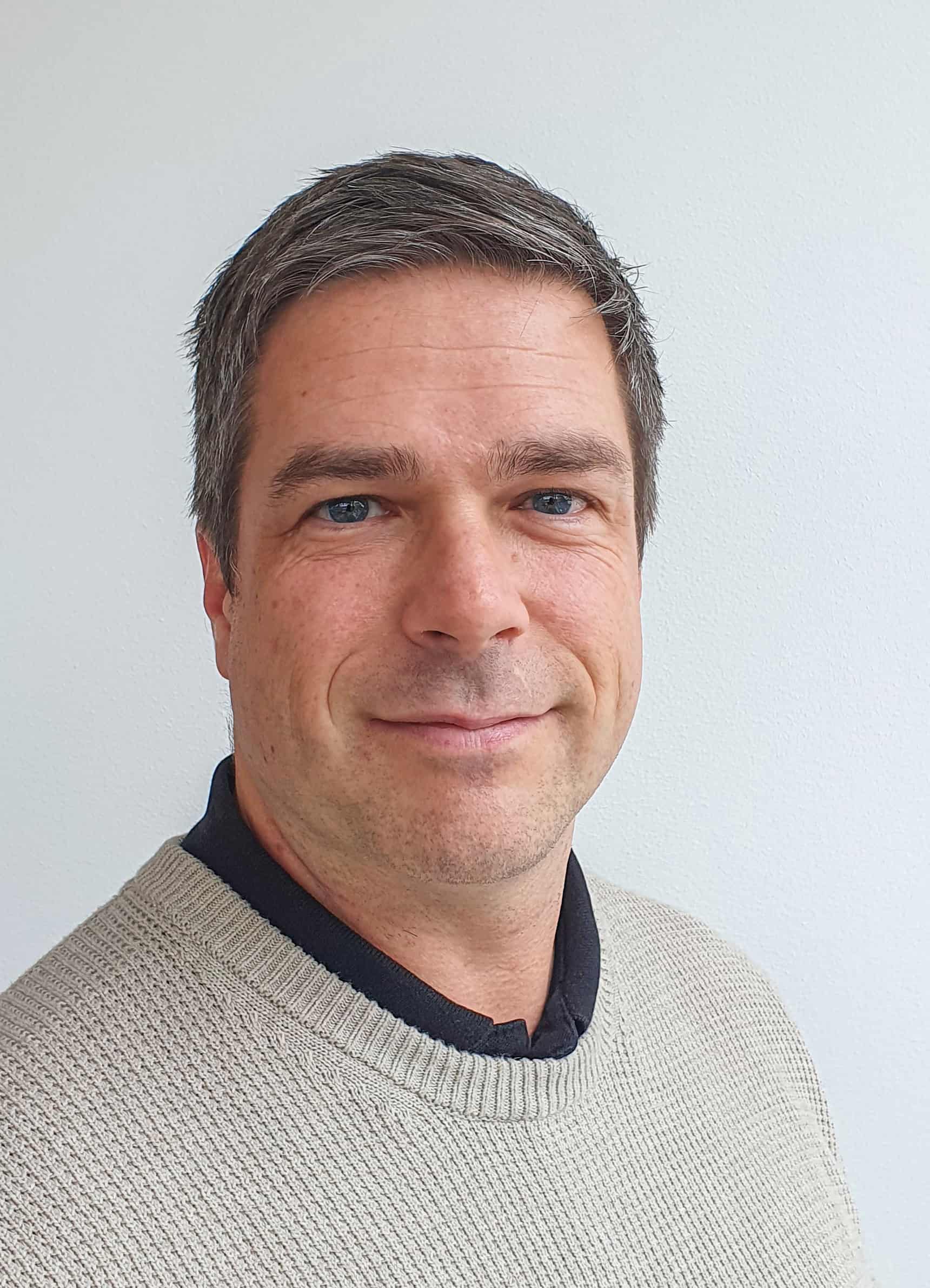 Robert Berggren
Monitoring Committee member, Sweden
Sweden has benefitted a lot when we think of the Programme 2014-2020. Around 160 unique Swedish organisations participated in 83 projects. They have widened their contacts in the Baltic Sea region and Europe and gained a lot of new knowledge. All of Sweden participates even if we are a very long and not so populated country.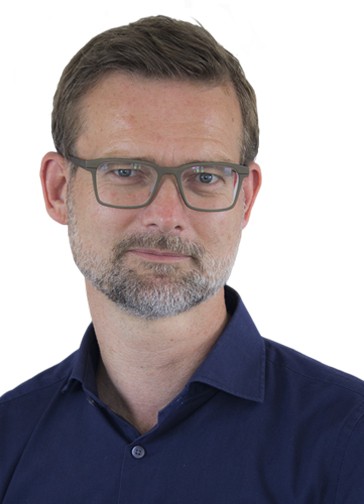 Michael Koch-Larsen
Monitoring Committee member, Denmark
The Programme has contributed to East-West integration of the region and come to a common understanding of challenges and opportunities in the Baltic Sea. E.g. The acknowledgement of cleaning and keeping clean the sea and seeing it as a common resource.
Anna Hagström
EUSBSR National Coordinator, Sweden
Interreg has helped us strengthen the coordination of our work at all levels, uniting the EU Strategy for the Baltic Sea Region as a whole. It also provided steady support for the effective implementation of the Strategy, allowing for synergies and cross-sectoral solutions to shared challenges in the Baltic Sea region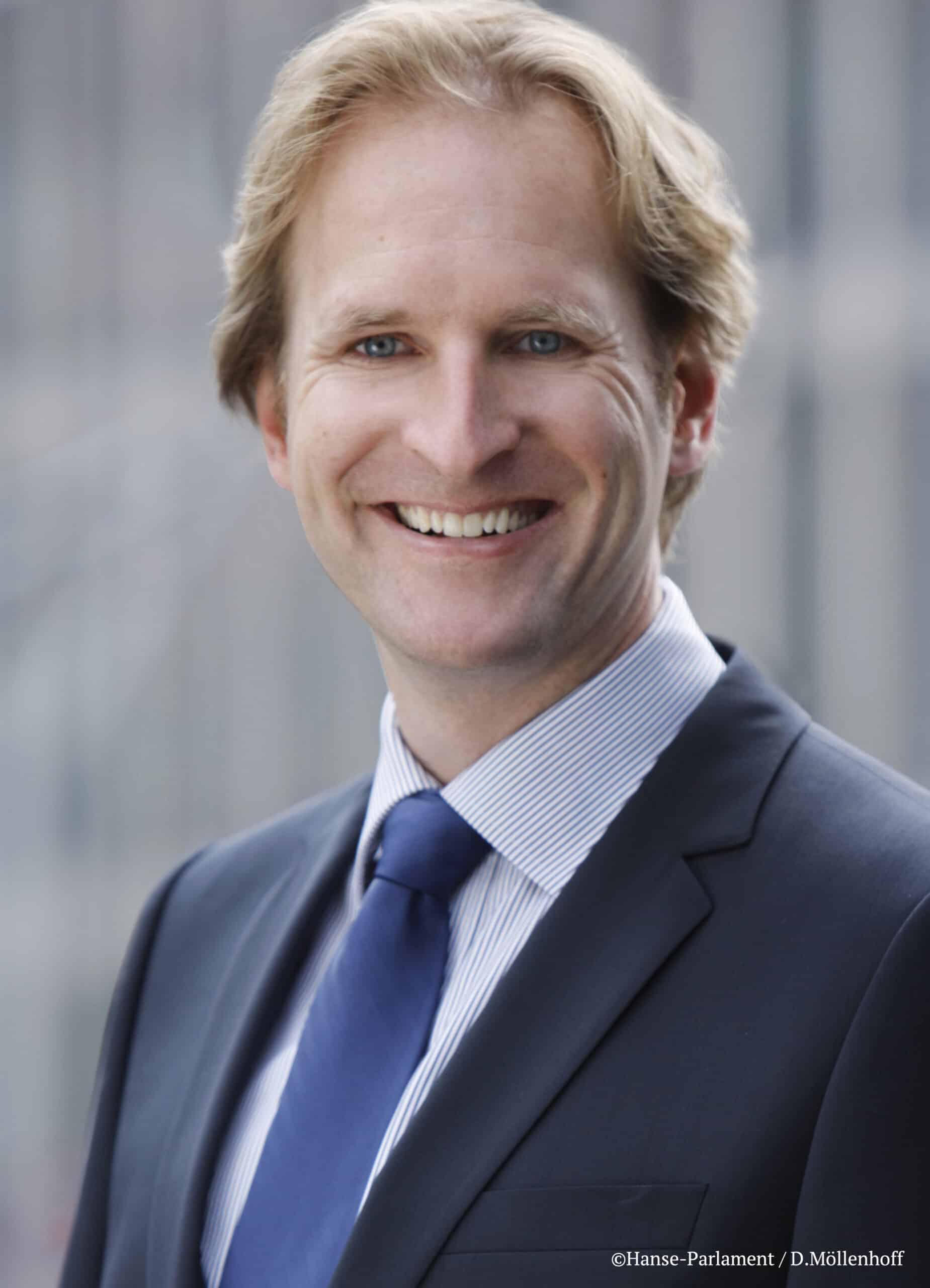 Hanse Parliament
Thanks to the Interreg projects, we brought tangible results for small and medium-sized enterprises (SMEs) in the Baltic Sea region for the past 20 years. This would not have been possible without the Interreg support, as many chambers in the region are not that strong financially.
We created many solutions for SMEs to help them run their businesses better. We also created very strong structures that are still intact.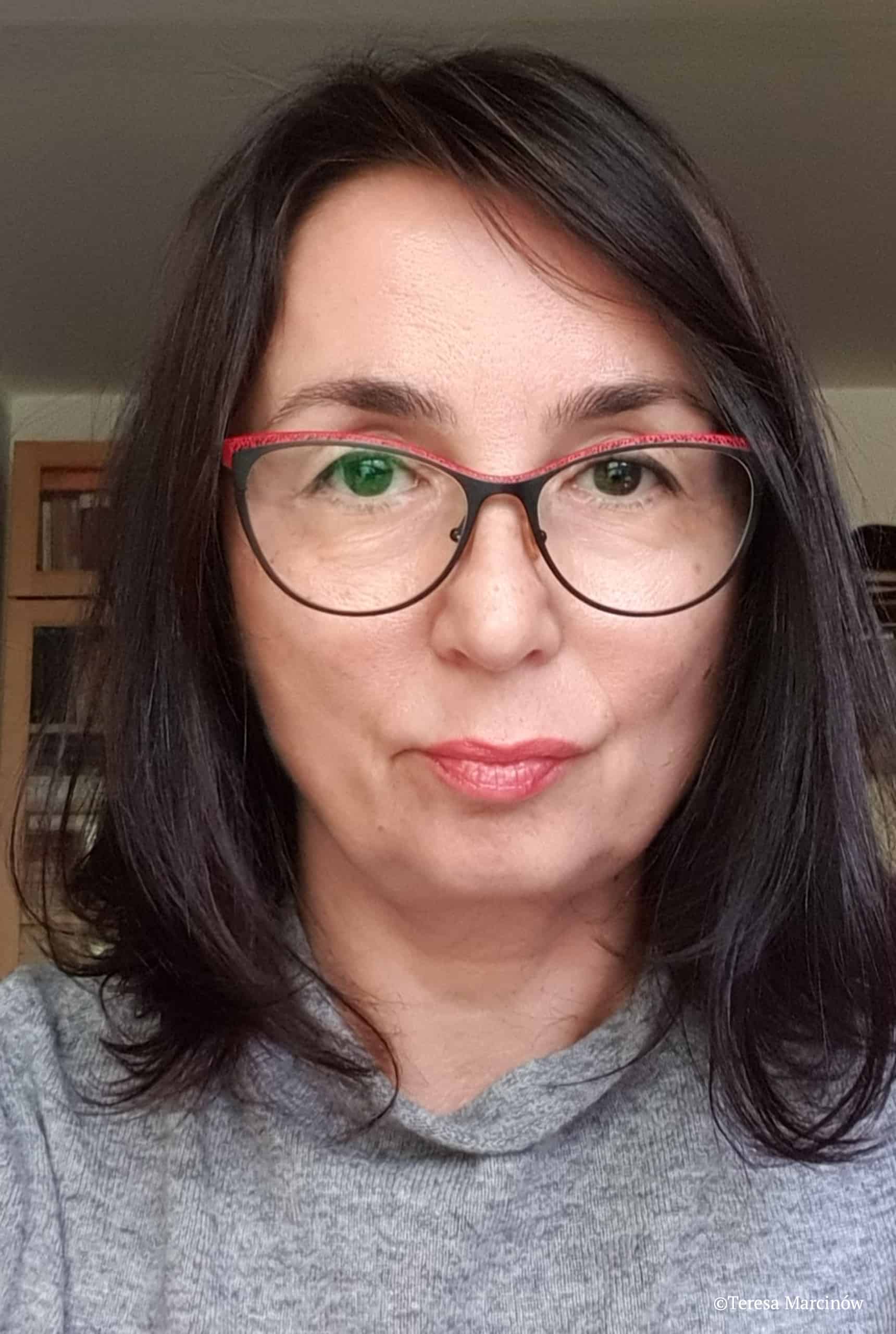 Monitoring Committee member, Poland
It is worth investing time, effort and money in cooperation in the Baltic Sea area to bring people and institutions together.
We've managed to encourage people to cooperate and open their minds.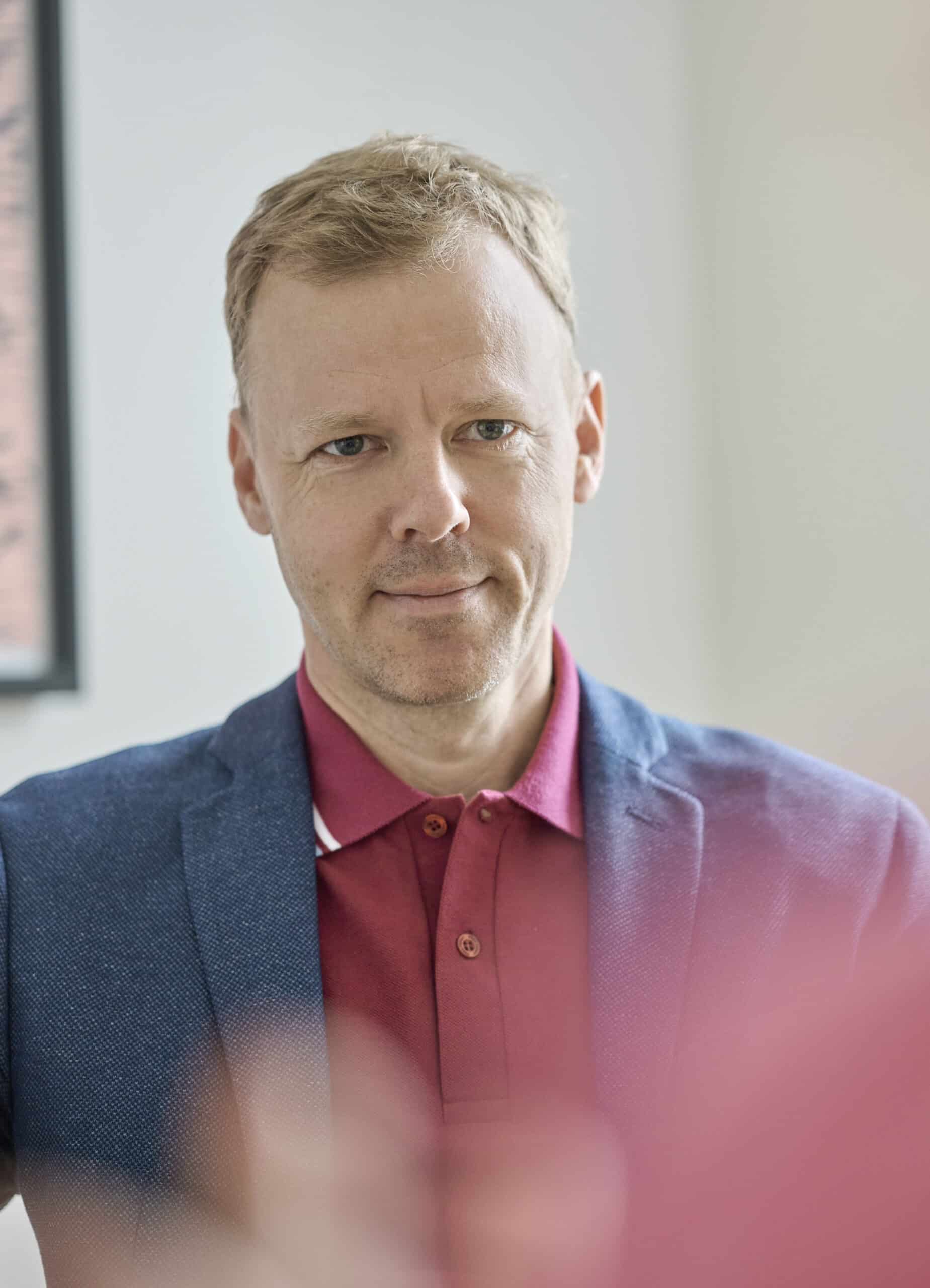 Nordic Council of Ministers
Interreg also speeded up and harmonised the processes of working with bioeconomy as a concept instead of working with agriculture, forestry, and fisheries separately.
This helped regions and countries develop their own bioeconomy strategies.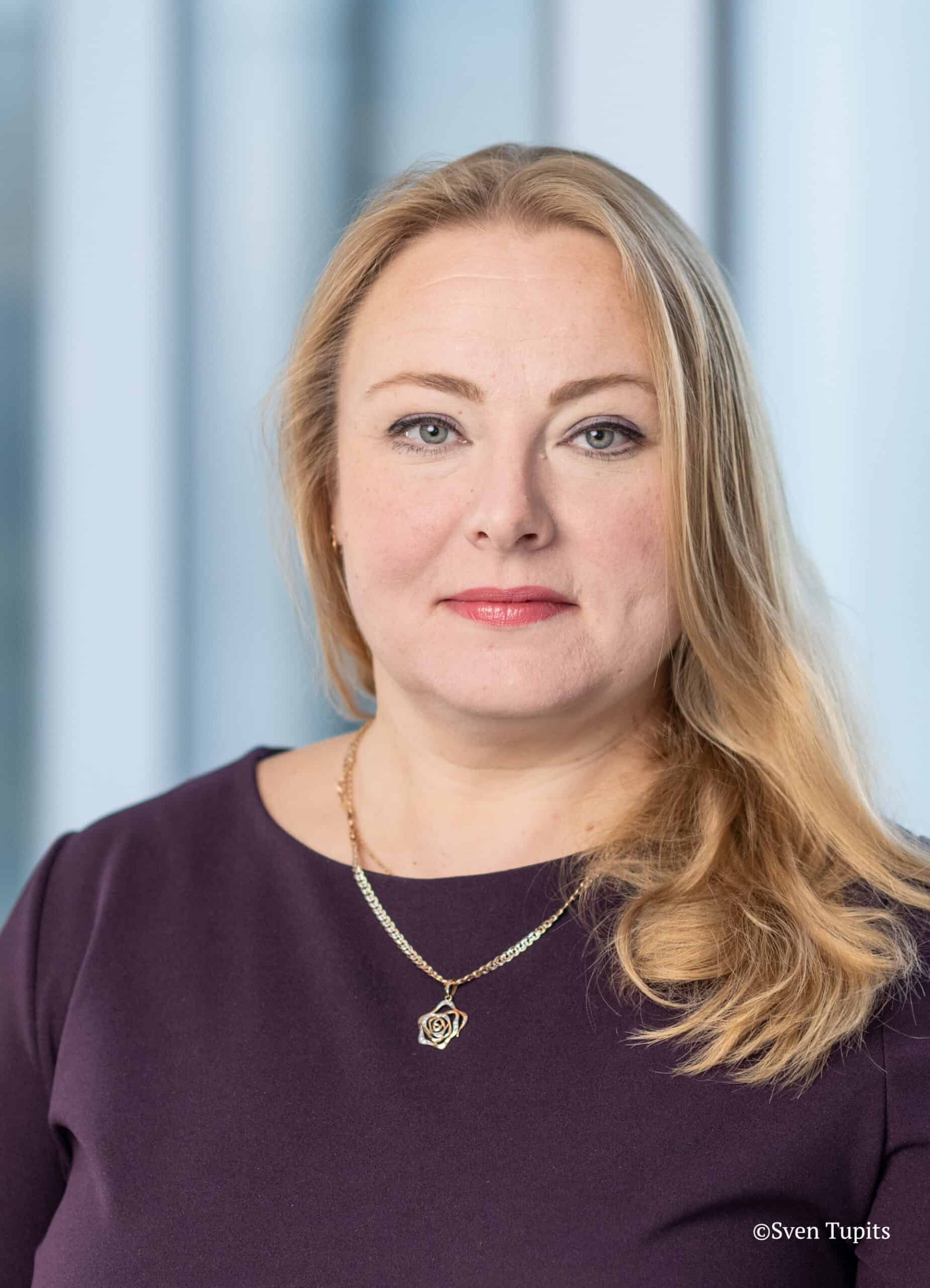 Monitoring Committee member, Estonia
When I looked at projects that have been supported since 2004, I can see that challenges and objectives formulated for the current Programme are logically stemming from the ones 20 years ago.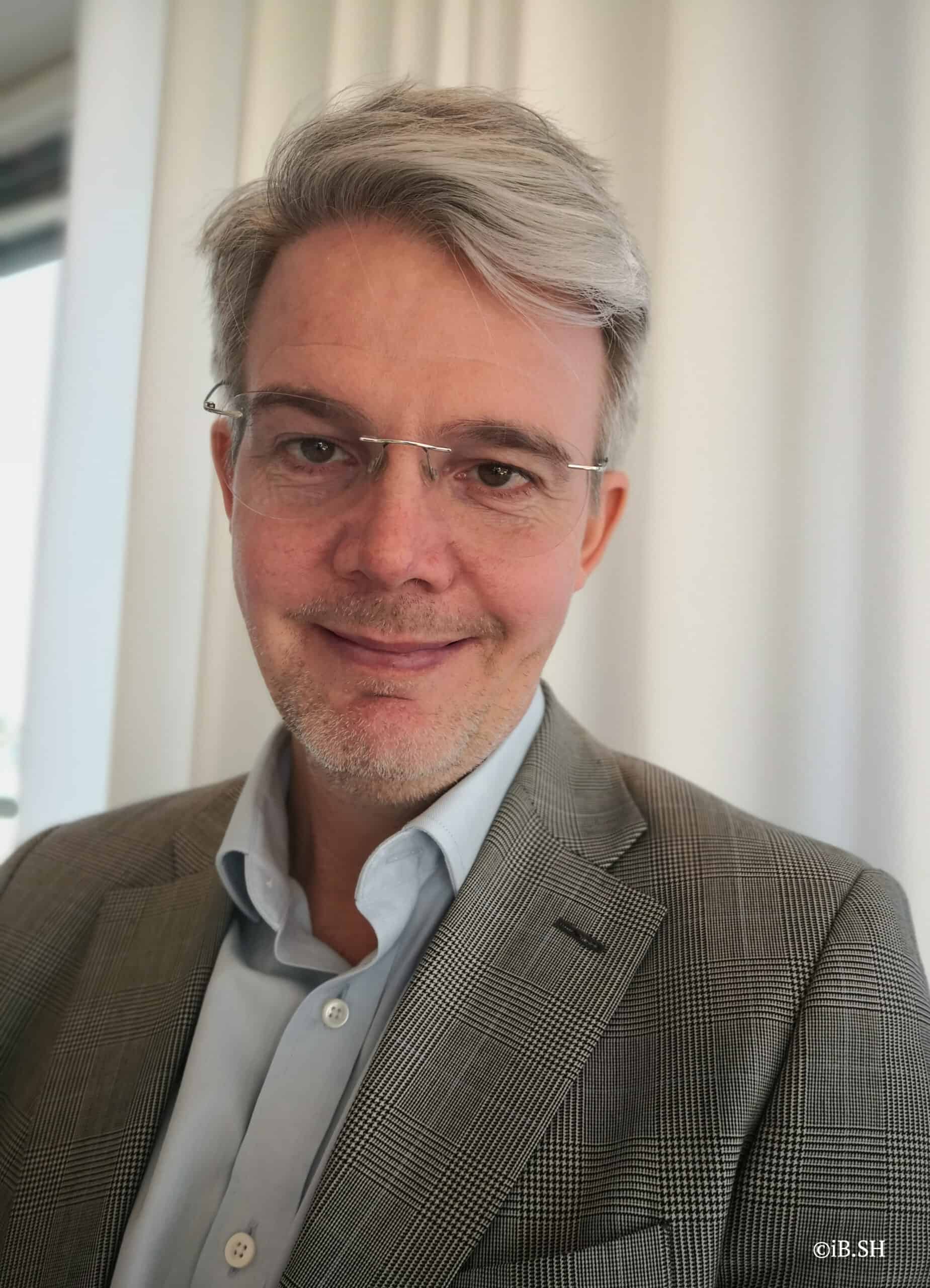 Carl-Johan Klint
Monitoring Committee member, Sweden
All 83 projects that Sweden have participated in have contributed to developing Sweden in their own different ways.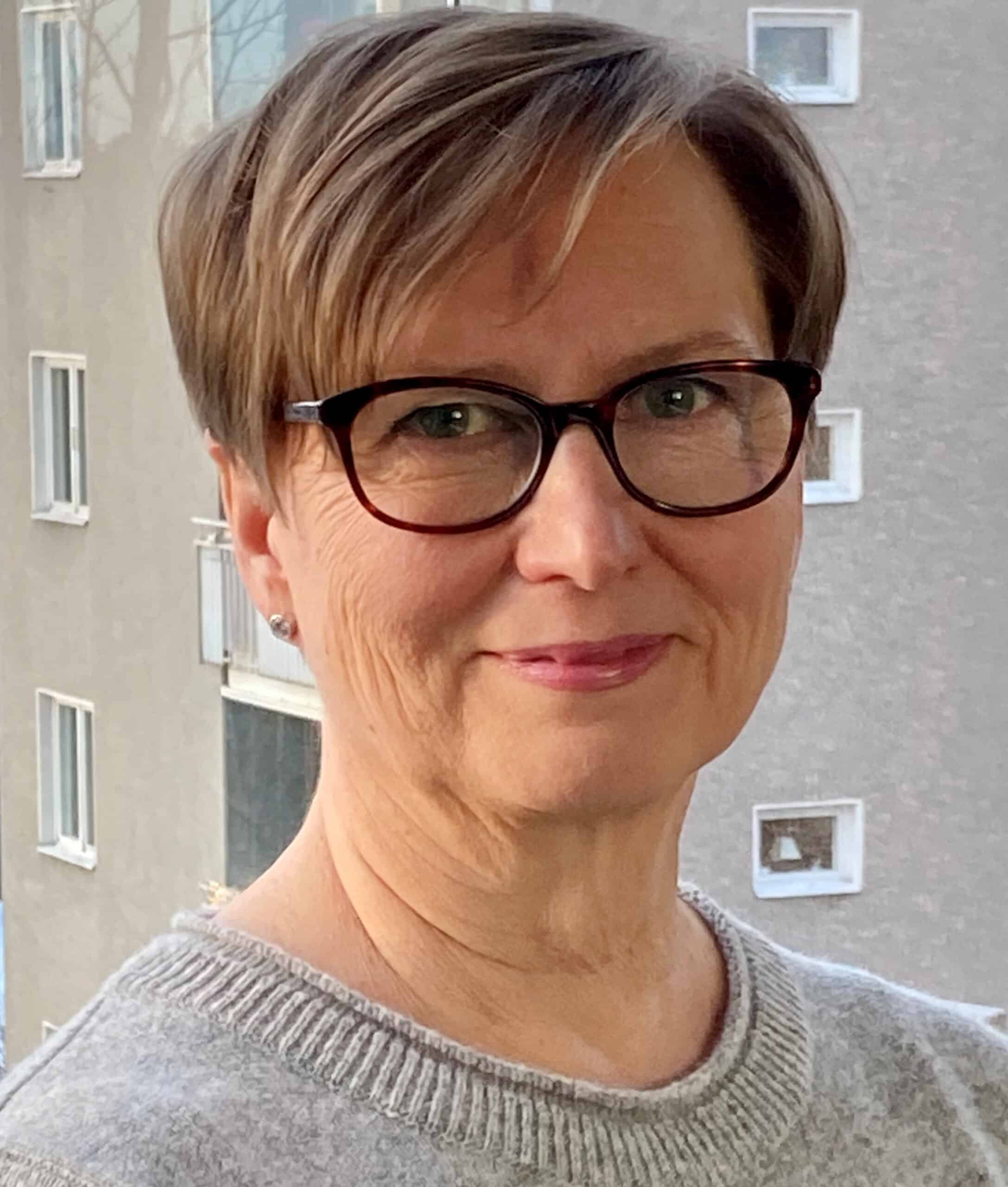 Monitoring Committee member, Finland
We wouldn't know so many people in other countries who are working in maritime spatial planning or we would only meet our colleagues in meetings. This is even impossible to imagine. (…)
This is because we have our common Baltic Sea and we have the Interreg Baltic Sea Region Programme which can finance our projects.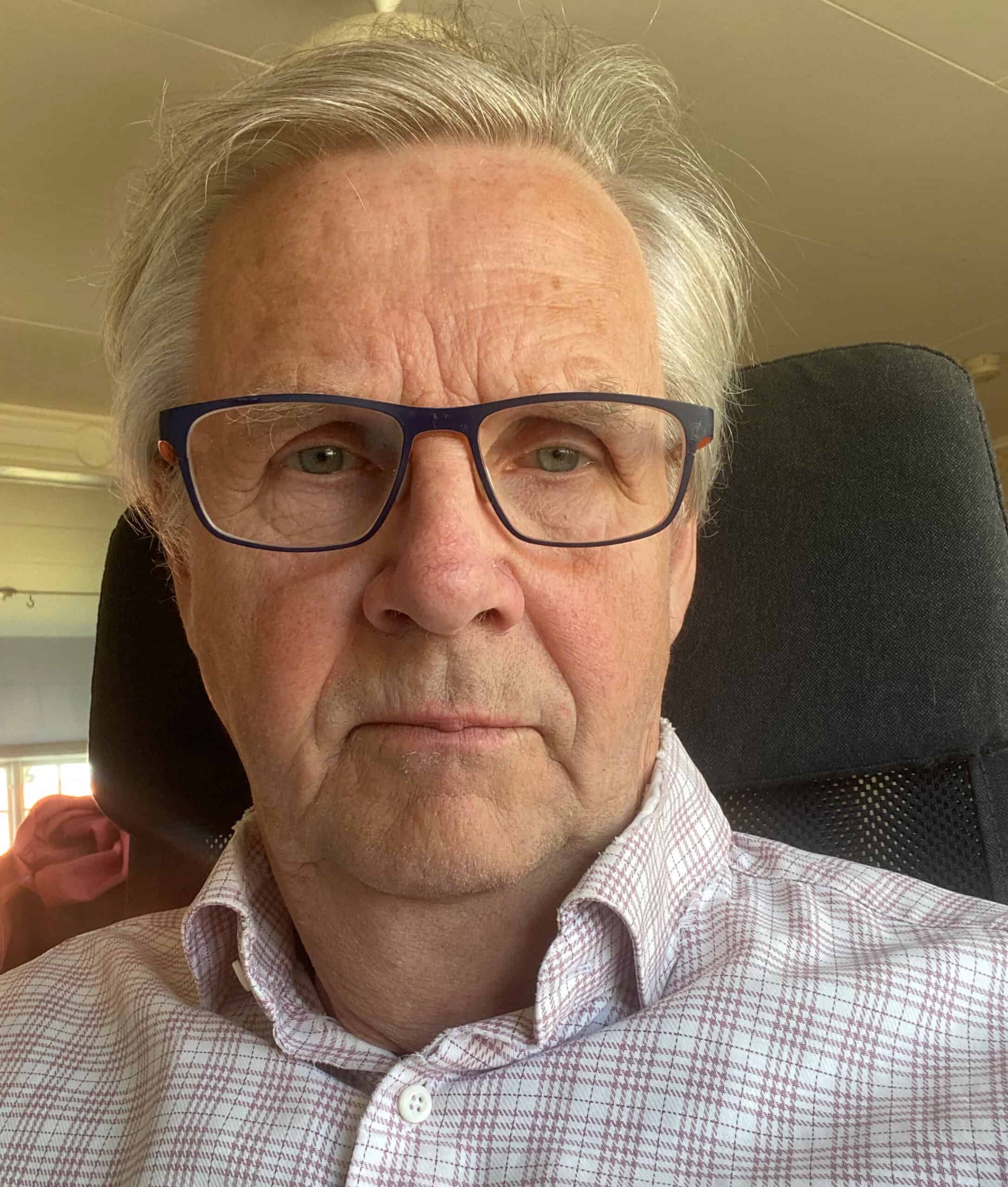 Swedish University of Agricultural Sciences
A very good example comes from Kutno County in Poland. They managed to implement local water partnerships driven by several objectives: water quality, biodiversity, access to water in the landscape and sustainable agricultural production. The same goes for Denmark where they have a specific scheme to support local partnerships now.
Monitoring Committee member, Poland
There are many benefits for Poland (…). First of all, we can solve problems which could not be solved using partnerships on a local, regional or national level.
Partners cooperate with people from different countries to build a more innovative, better accessible and sustainable region.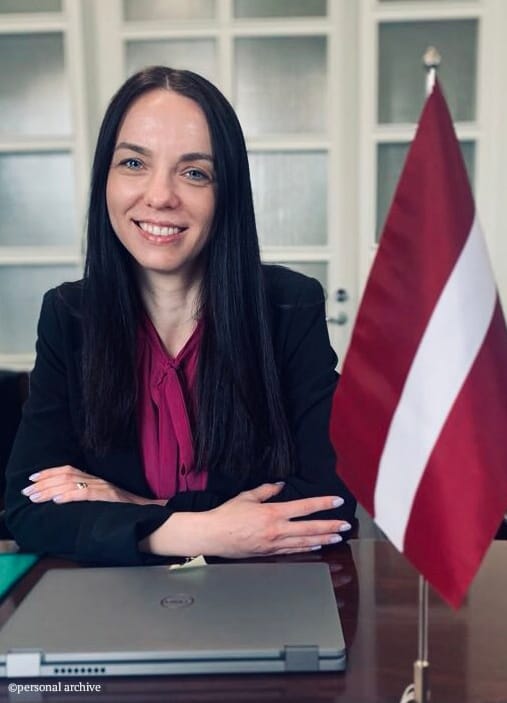 Monitoring Committee member, Latvia
My best memories are related to the programming process when the Programme is being developed. It is when the Member States, in cooperation with the Programme stakeholders and the society, identify common challenges and opportunities in the region. This process is always very exciting and intensive. And after developing the Programme, it is also very interesting to look back and evaluate the achieved results. And I can say – with great satisfaction – that these results are remarkable!
EUSBSR policy area coordinator Innovation
My oldest memories go back to one of the Programme conferences at the beginning of this millennium. It was still early in my career as a Baltic Sea region cooperation professional. We hadn't been involved in the Programme yet: everything sounded difficult and the competition seemed hard. But with experience gained in projects, taking next steps was always easier. In 2005, we started our first project as lead partner and, since then, we've been deeply involved in all programming periods.
We've advanced year after year and the Programme keeps raising the bar. I feel that the best memories are the latest ones related to the current Programme. Our collaboration as policy area coordinator Innovation with project developers has been very inspiring. It is so exciting to see what can be done with the Programme today and how much experience and knowledge is there among the stakeholders.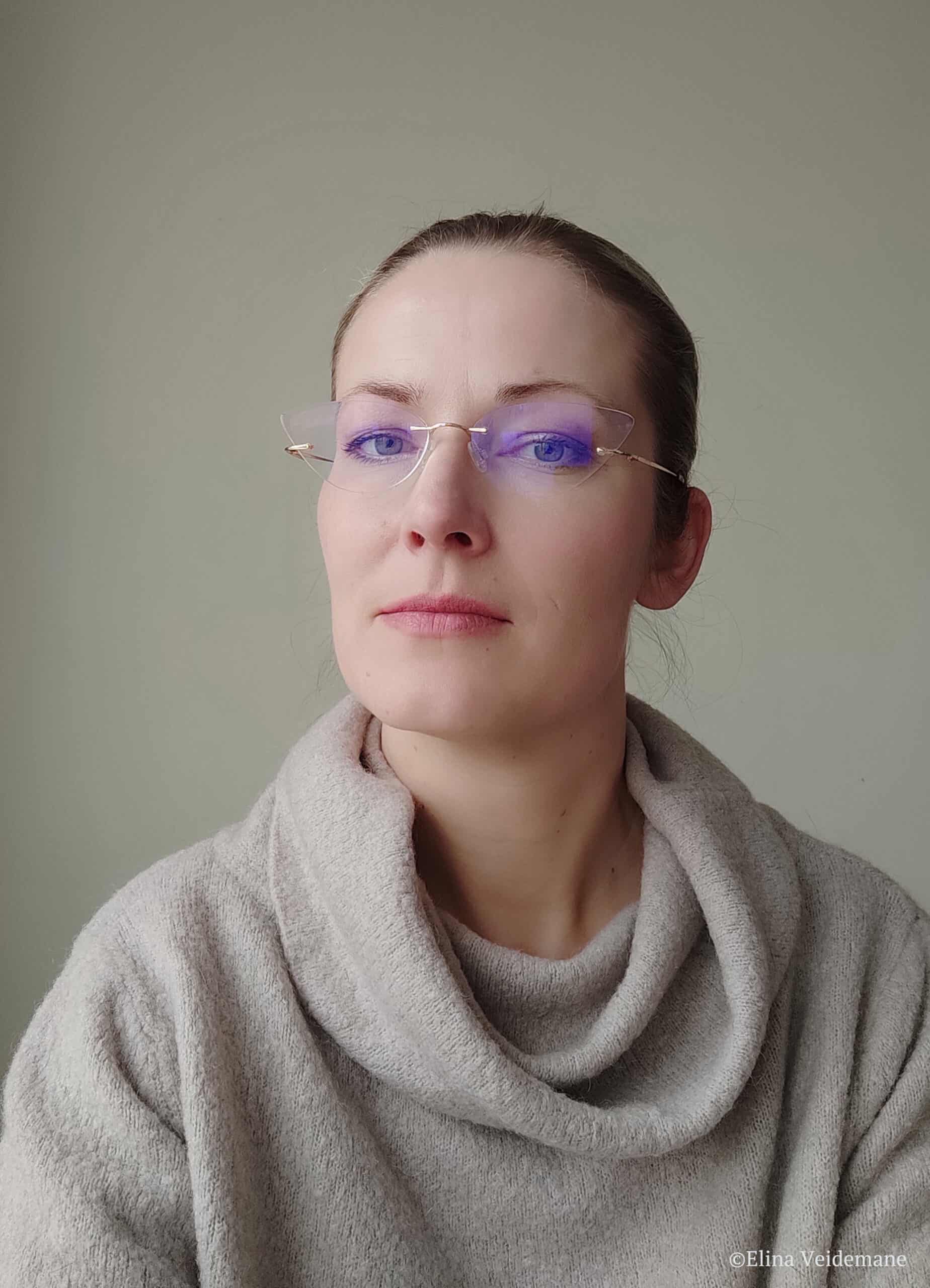 Deputy Head of VASAB Secretariat
It goes back to the year 2009 and the project BaltSeaPlan. At that time, I worked at the Latvian Ministry responsible for environment protection and regional development, and one of my tasks was to prepare national concept for introducing maritime spatial planning into national spatial planning system. For that time maritime spatial planning was completely new discipline, there was very little experience even in whole Baltic Sea Region. So we joined an Interreg Baltic Sea Region project BaltSeaPlan as an associated partner.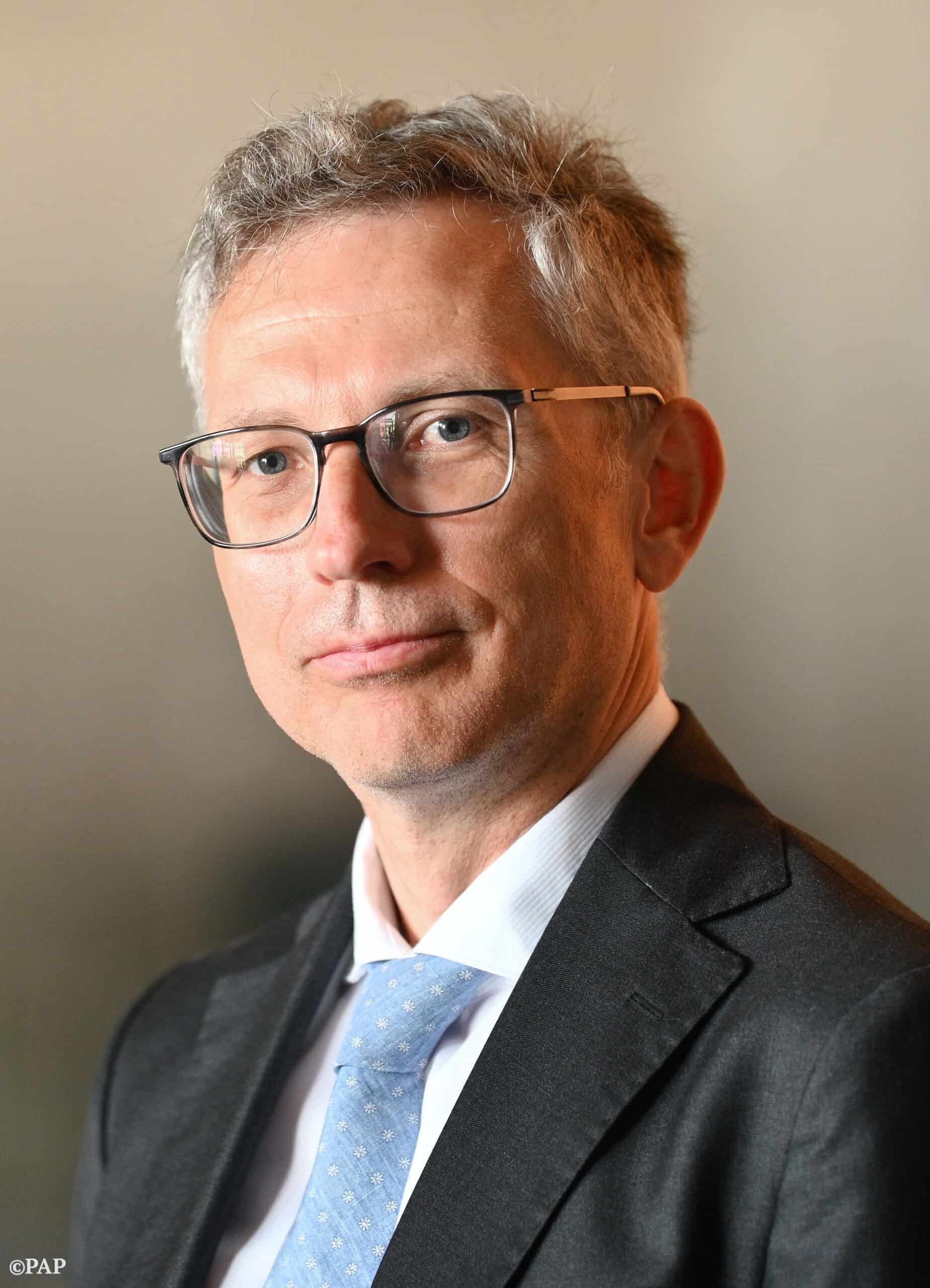 Director of the ESPON Programme
All members of the Monitoring Committee were new at that time. In early September 1999, we met in the Swedish region of Västerbotten. Back then we used to travel with economy tickets so we had to stay over the weekend to go back home. The host organised wild water rafting in our free time. I remember the rubber boats and suits we had to wear. When we went down the river, we had to learn how to row at the same pace and the same rhythm: all the people of different ages and postures. It was a very interesting experience how we managed to become one team in the boat and then, naturally, in the Programme implementation. This trip created a lot of positive feelings and glued the team together. At many Monitoring Committee meetings that followed we worked very well together.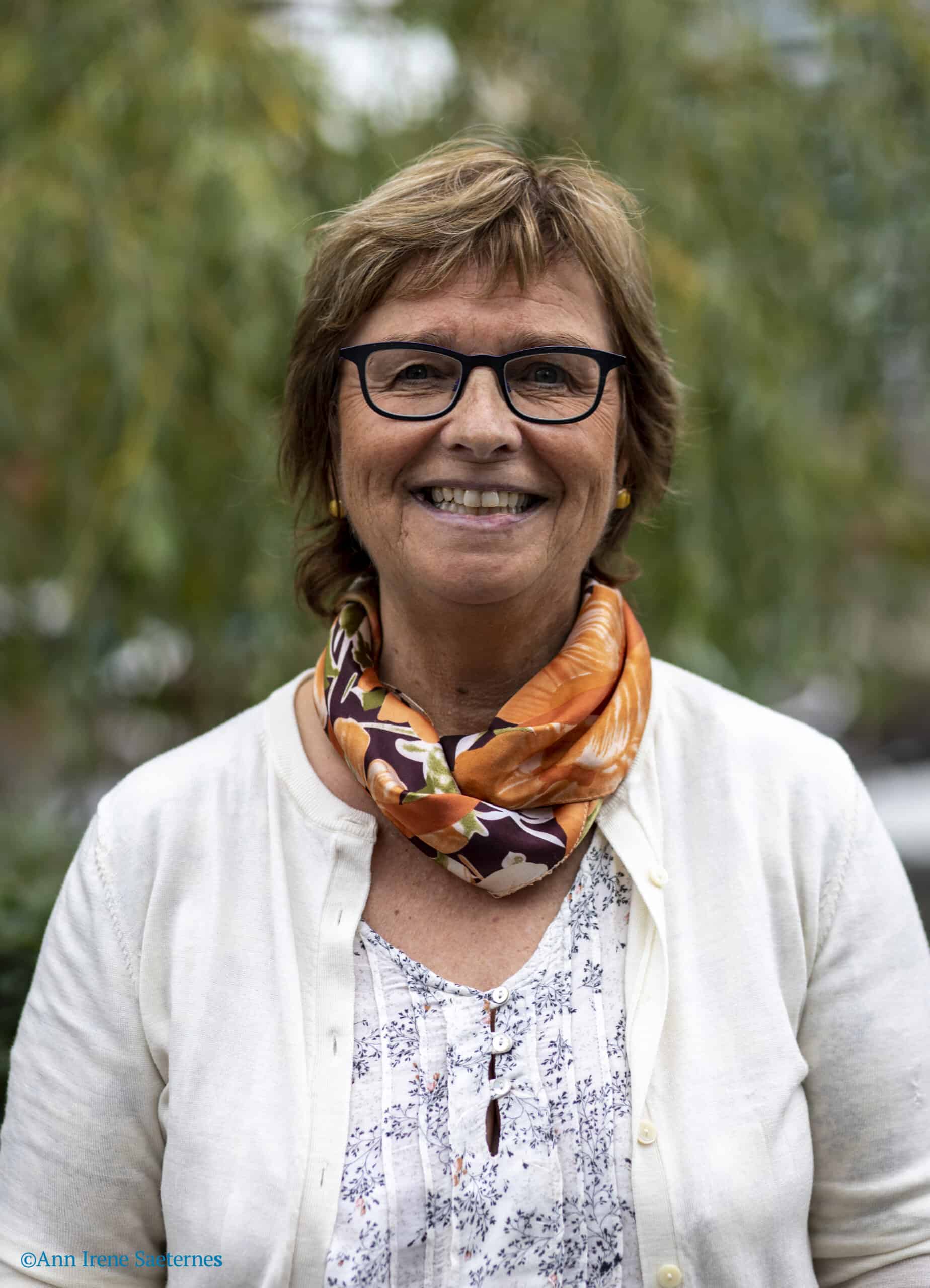 Monitoring Committee member, Norway
The best memory has been the opportunity to learn about the other countries in the region.  As part of the Programme, we have been able to travel around the region and observed the different countries and people – their cultures, traditions and politics. This is the added value of being part of the Interreg family: this atmosphere, open structures and sincere cooperation interest.
I have especially good memories from the time when I started working with the Programme. I was taken under the wings of Harry Ekestam (Finland) and Wilfried Görmer (Germany), and learned from them a lot.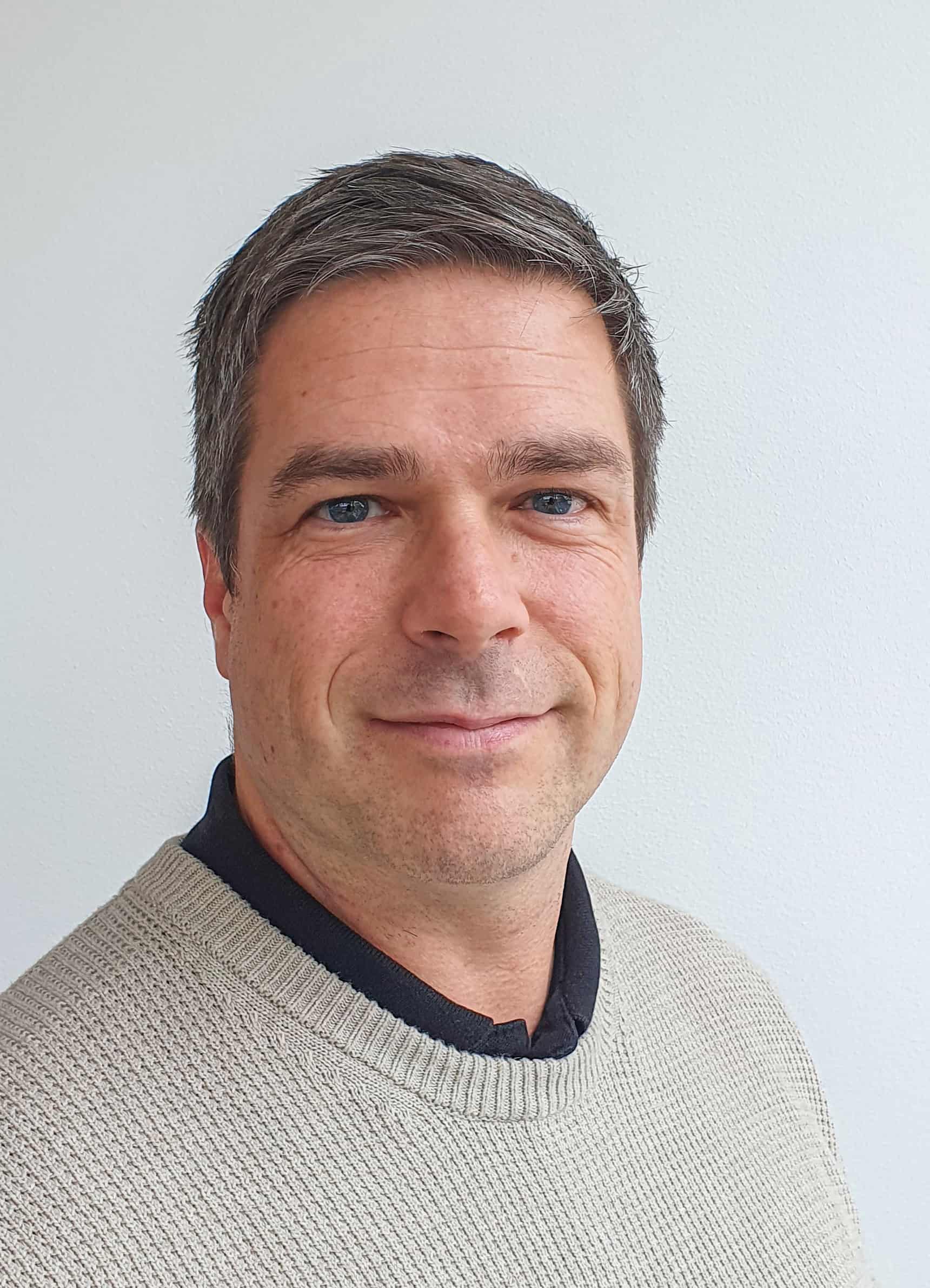 Robert Berggren
Monitoring Committee member, Sweden
I started working for the Programme in 2008 as a first-level controller. I still remember when I read the Programme Manual for the first time, trying to understand the eligibility rules and reporting. It was challenging in the beginning to get to know the language and the terminology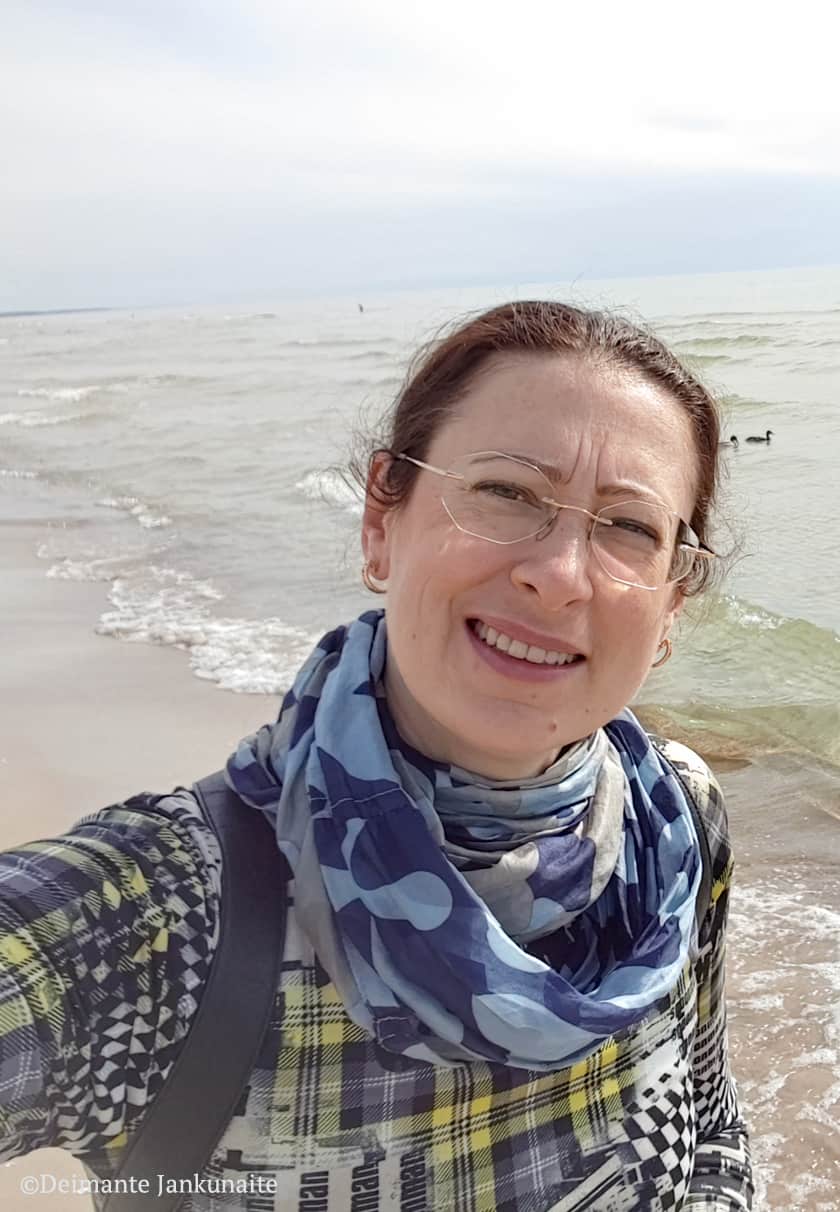 Monitoring Committee member, Lithuania
My best memories and oldest memories are about our Lithuanian start in the Programme. I joined the Programme 18 years ago. Interreg Baltic Sea Region was like our Mother Programme. We only started our cross-border cooperation programmes with Latvia, with Estonia. We took everything that was best: the best practices and all the lessons from Interreg Baltic Sea Region. I remember our first visits to Rostock: back then we visited the Joint Secretariat once or twice per year. We participated in discussions and seminars together and this is how our experience with Interreg was born. […]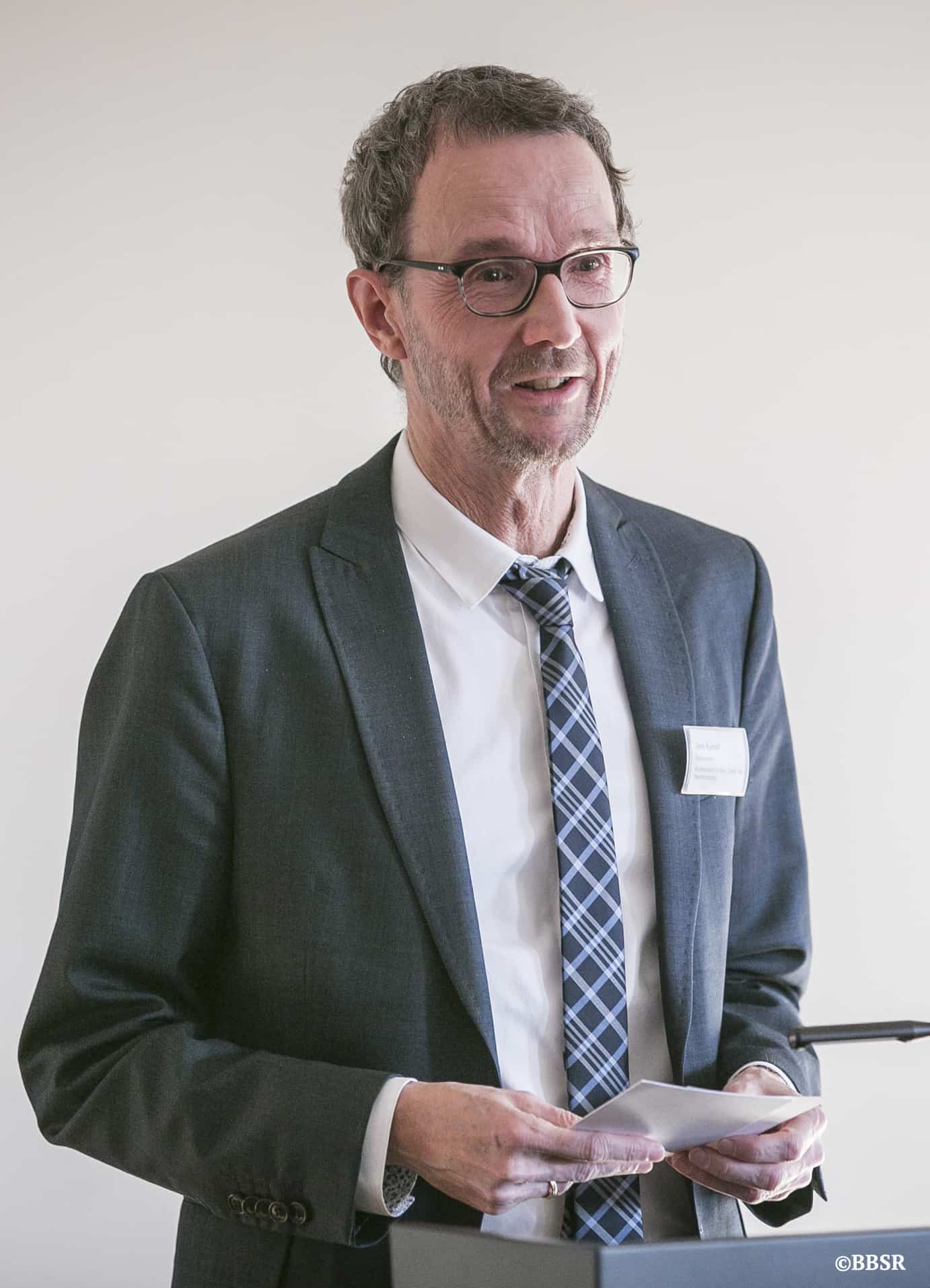 Monitoring Committee member, Germany
My oldest memories related to Interreg Baltic Sea Region are also my best ones. They are related to Wilfried Görmar (note: former Monitoring Committee member), who had always been so engaged, so happy, so excited about the Baltic Sea region cooperation. He was spreading this spirit every time he came back from the Programme or project meetings.
For some reason, these Northern transnational cooperation programmes have a really strong cooperation spirit. It might have something to do with the Baltic Sea and the shared history.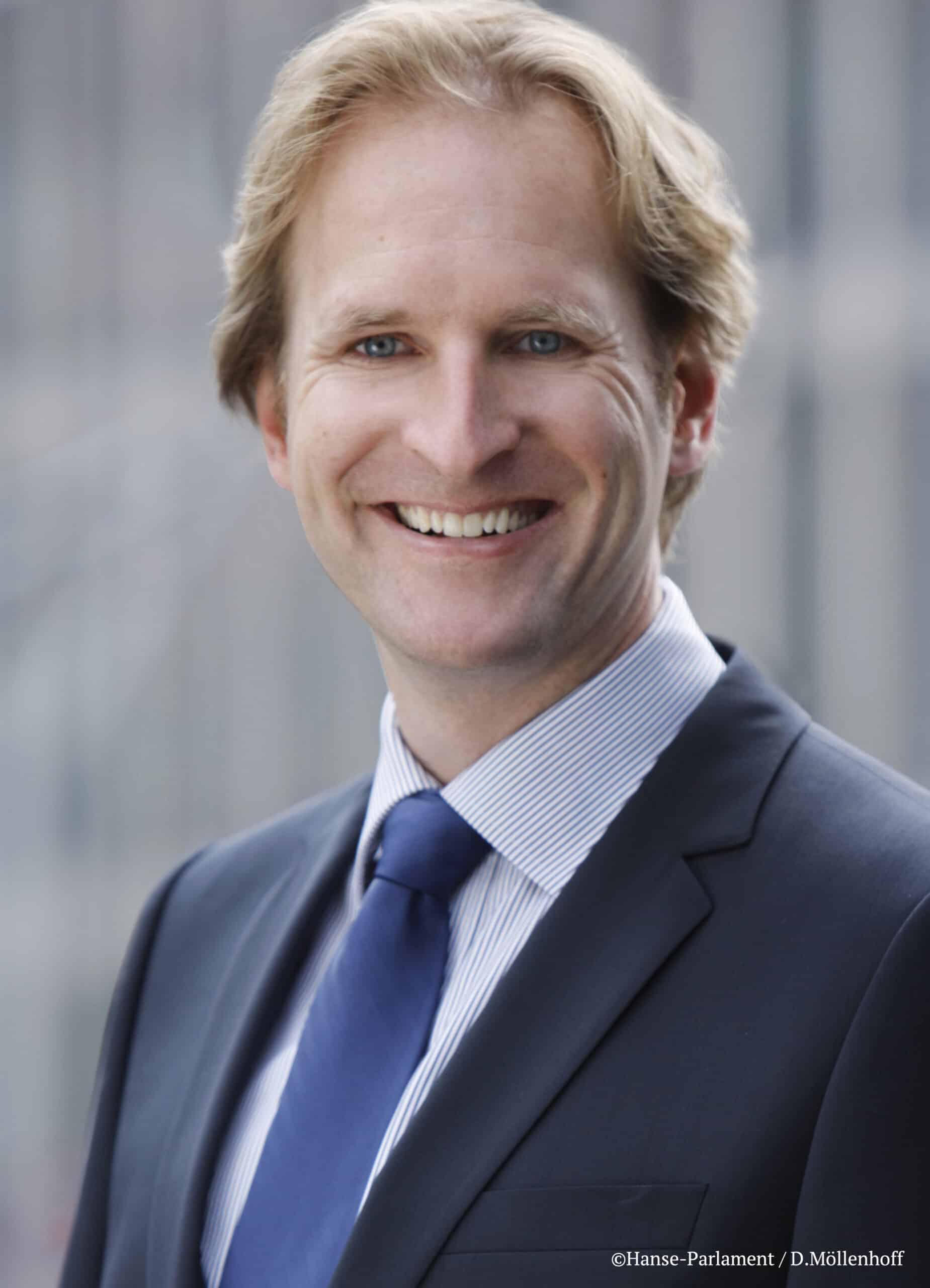 Hanse Parliament
My best memory goes back to 2007 when we had our final conference of the B-SME project in the Parliament Building in Copenhagen.
Looking at all our 89 participants from the project, I really felt that everyone was so committed to doing more for SMEs in the region. I felt that this final meeting of the project was only the start of a newly budding cooperation. And it was.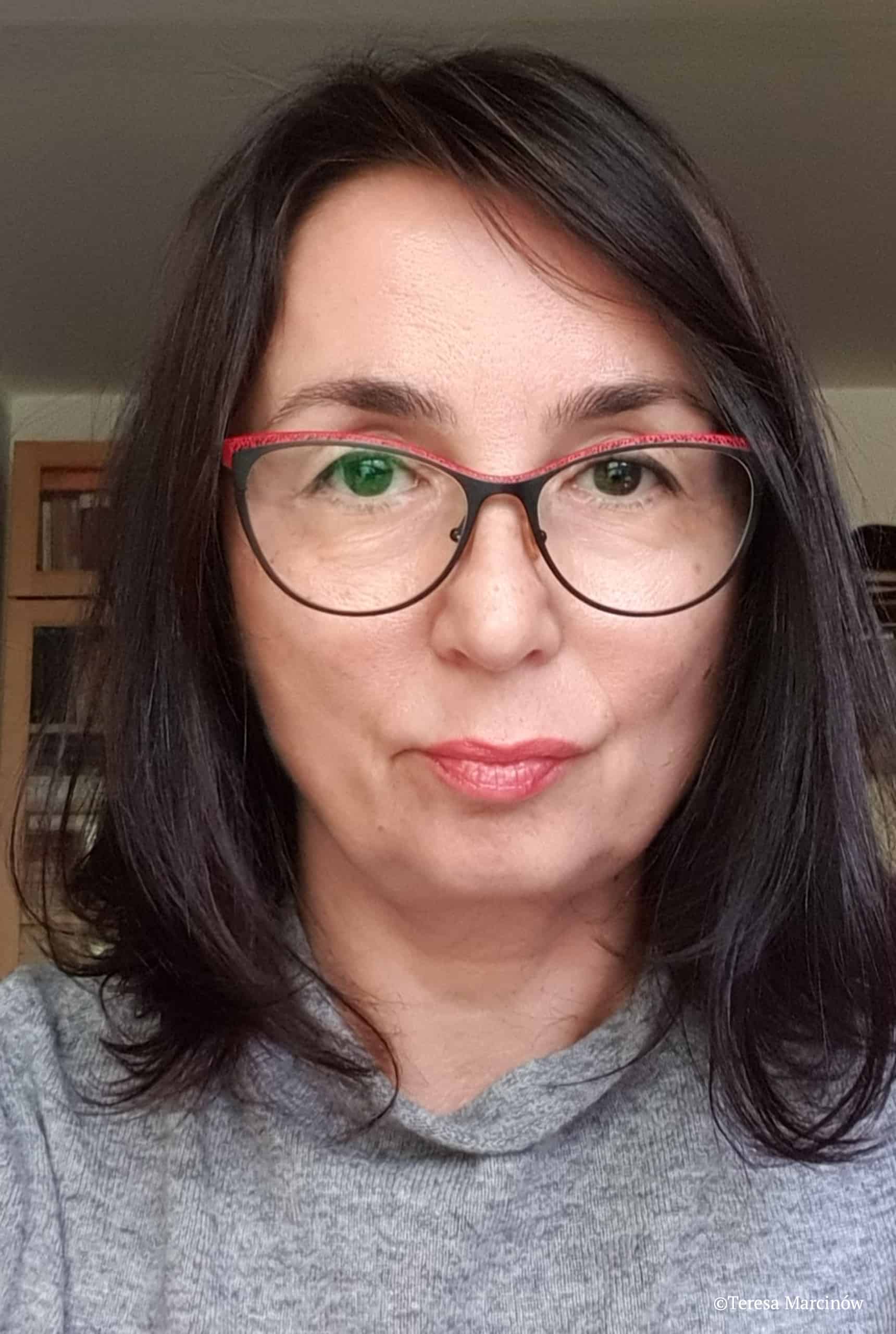 Monitoring Committee member, Poland
I like listening to the stories of beneficiaries to see how the theory included in the Programme document is translated into their ideas and concrete actions.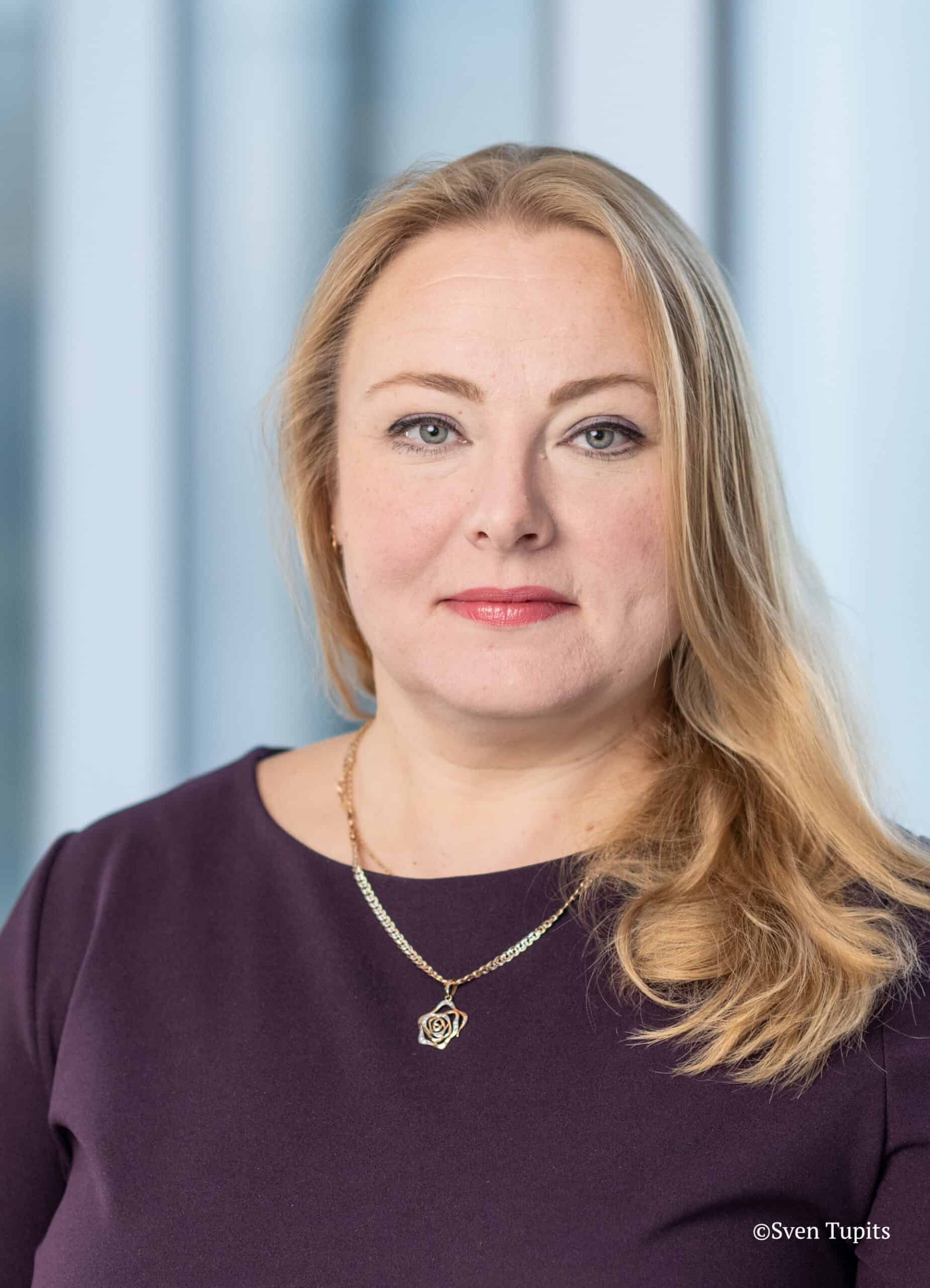 Monitoring Committee member, Estonia
I remember when I joined the Monitoring Committee of the Programme as the leader of the national delegation. (…)
I was amazed by the scale of the topics that were taken up by the Programme and the number of already functioning pan-Baltic networks as well as by the professionalism of the MA/JS staff.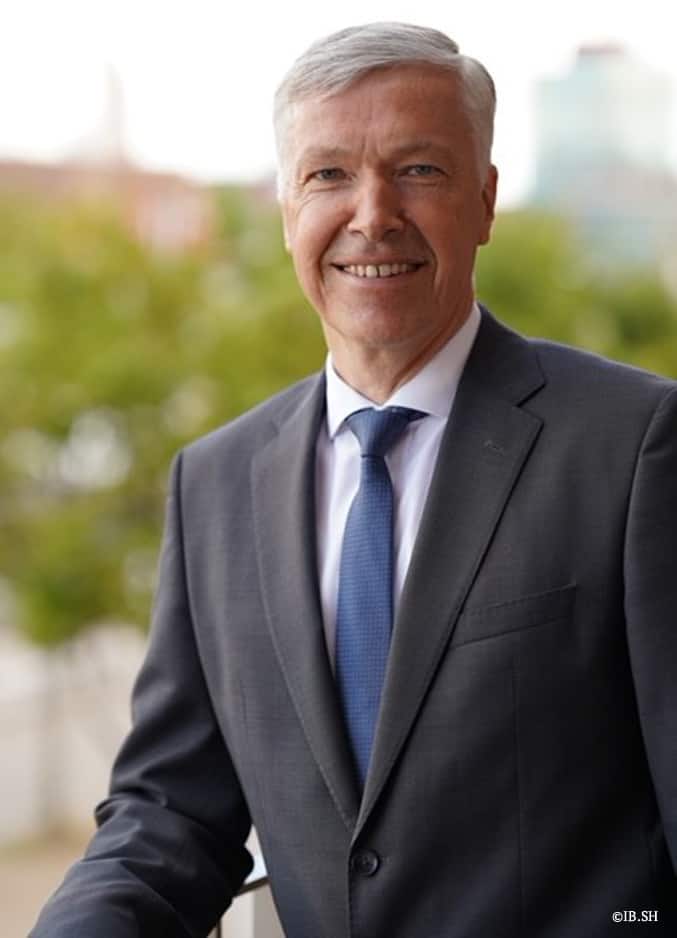 Chairman of the Management Board of the Investitionsbank Schleswig-Holstein
The best memory is the continuous value Interreg Baltic Sea Region added for the region and the people, its constant contribution to the economic development and the intercultural exchange. Interreg Baltic Sea Region has led to a cross-border understanding of the challenges and needs of the regions and delivers answers and solutions. It catalyses an invaluable integration process – 25 year ago, now and in the future.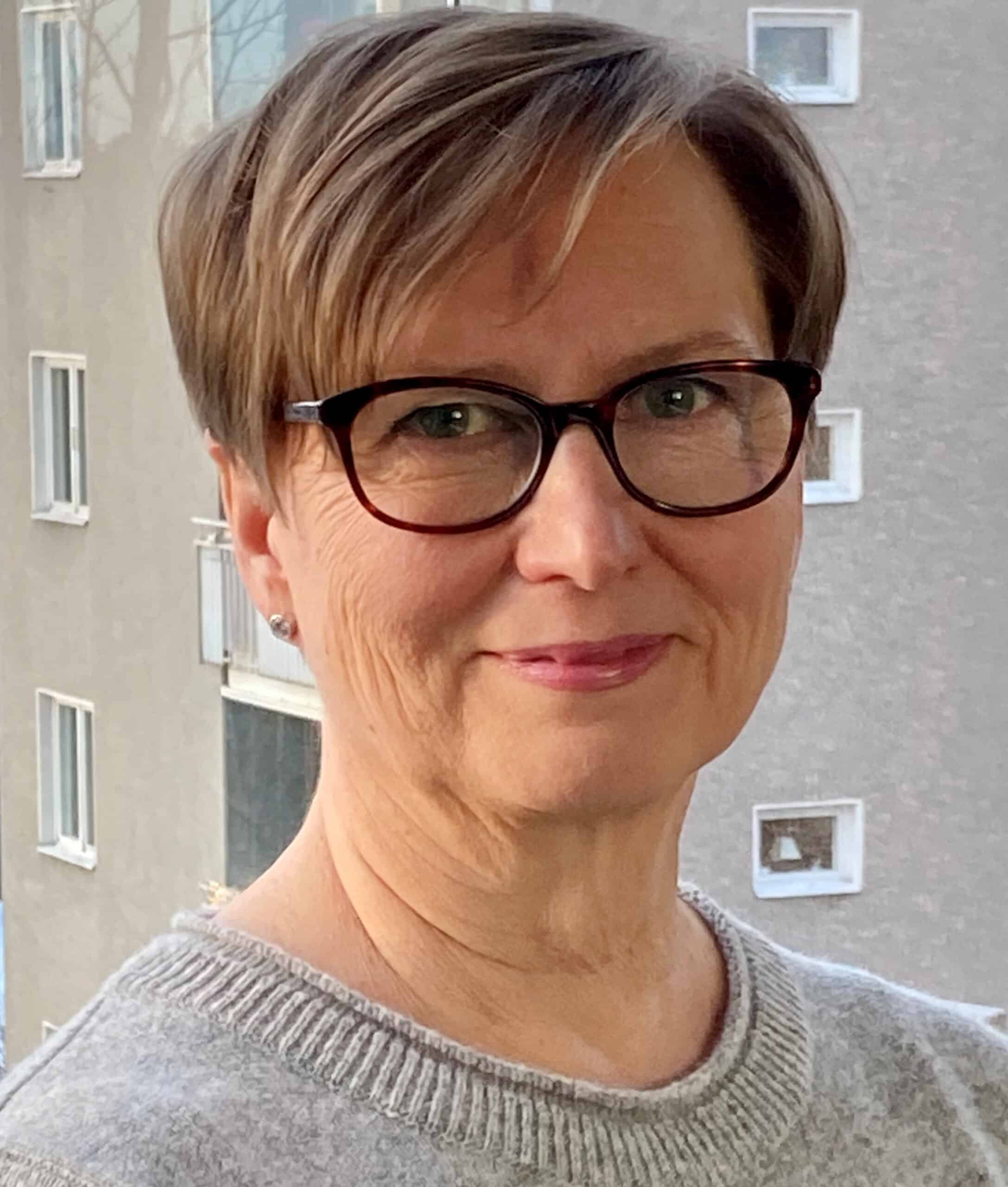 Monitoring Committee member, Finland
The best memories are about the people.
For us, civil servants and members of the Monitoring Committee, it is really nice to get to know colleagues from other countries and to hear not only about Interreg matters but also about their work and points of view.
Monitoring Committee member, Poland
If I think of the oldest memory, it would be my training at the Joint Secretariat in Rostock some 20 years ago.
I remember that I spent the whole week in Rostock getting to know the MA/JS team and what their tasks were, I learned how the Programme and project implementation worked.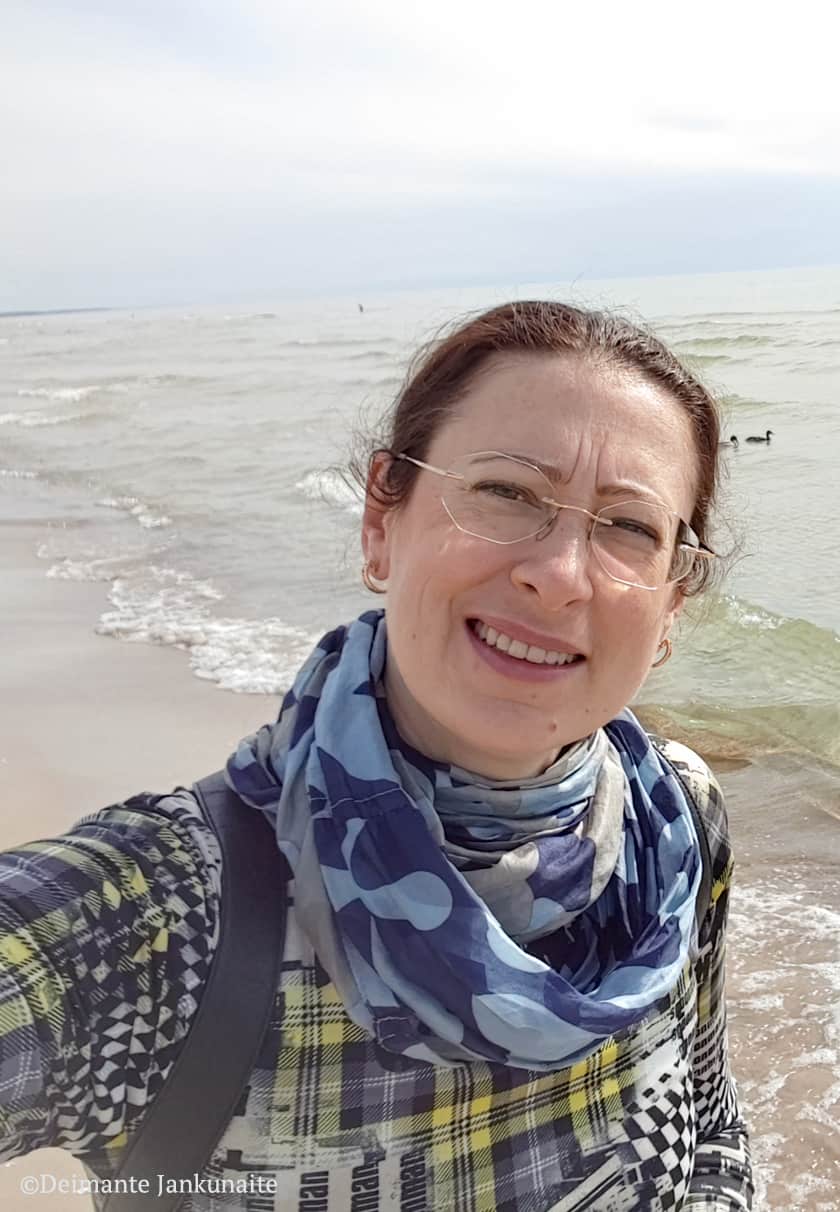 Monitoring Committee, Lithuania
A big bunch of wishes: to be visible in the region, to have good projects and to bring prosperous results. The most important would be to still have institutions interested in participating in the Programme. I  am not worried about this, though:
I think Interreg Baltic Sea Region is a flagship programme in the region.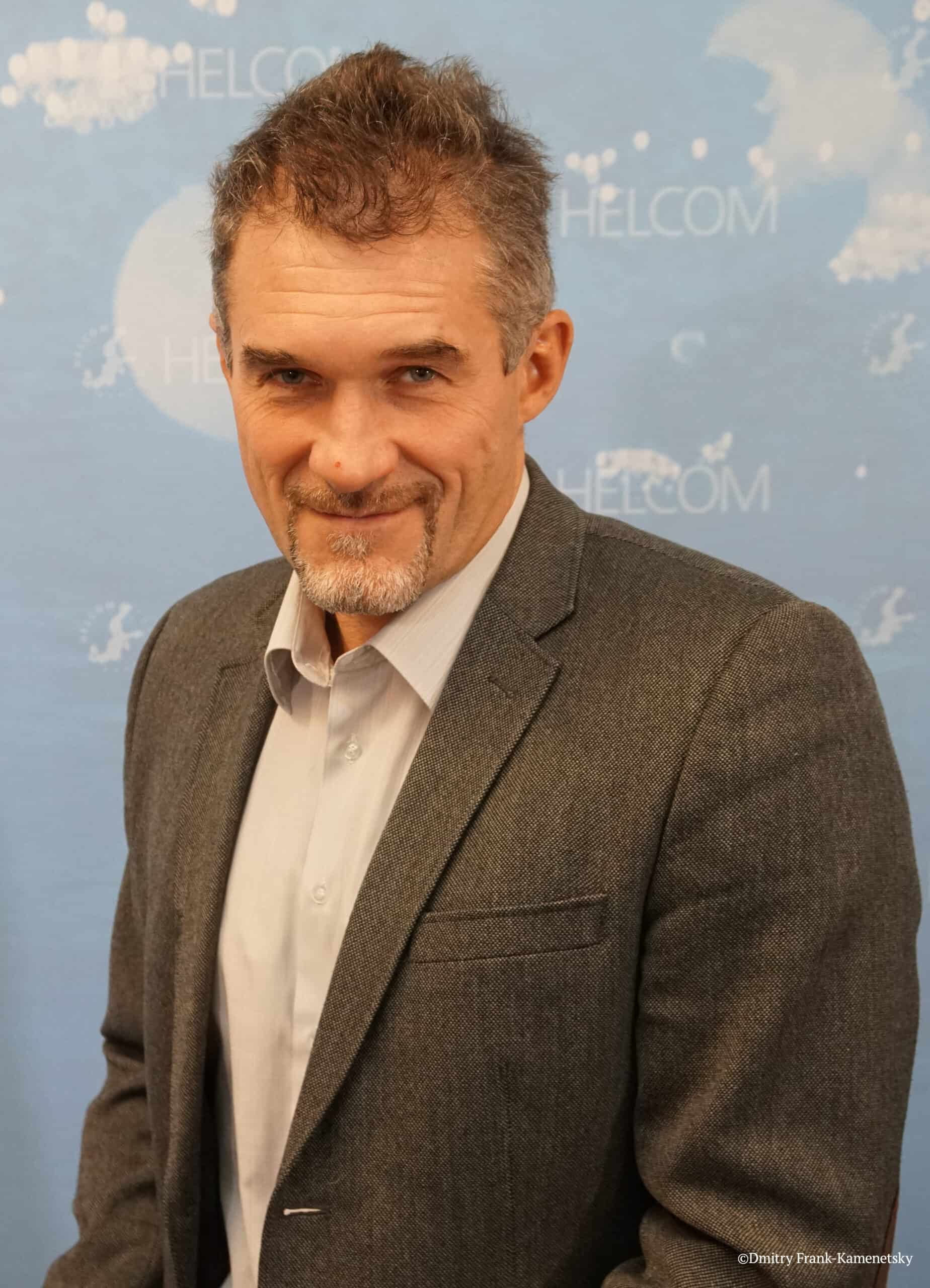 Special Advisor to HELCOM
I would like to wish long life to the Programme, and more successful projects as the coordinator of EUSBSR policy area Spatial Planning. We have already a handful of projects in the region for instance in maritime spatial planning but we would like to further cooperate with the Interreg Programme on new project ideas. The Programme really brings a lot to the expert community and the policy-making of the region.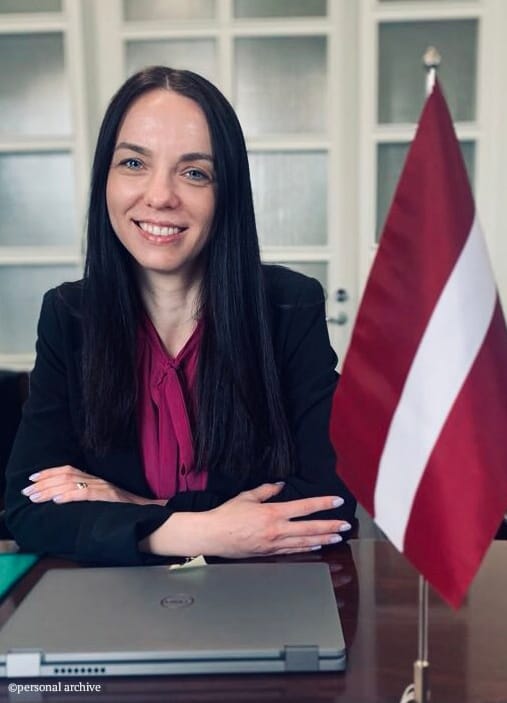 Monitoring Committee member, Latvia
Make even more effective use of Interreg Baltic Sea Region's knowledge environment and cross-sectoral cooperation across borders to improve the quality of life for its inhabitants. There is no time to postpone the action. We, in Latvia, as members of the Monitoring Committee, encourage potential applicants to use the opportunities provided by the Programme and apply for funding. You can build on the achieved results, capitalise on the knowledge and identify the gaps where improvements are needed. You can take an active role in bringing tangible benefits of the region!
EUSBSR policy area coordinator Innovation
We've been harshly reminded that big changes or crises can happen. So, my main message for the Programme is: facilitate the change and help the region be stronger together.
And I am so happy about the current Programme agenda. Although it was it was prepared before the COVID crisis, it does enable us to tackle current challenges and build resilience for the future.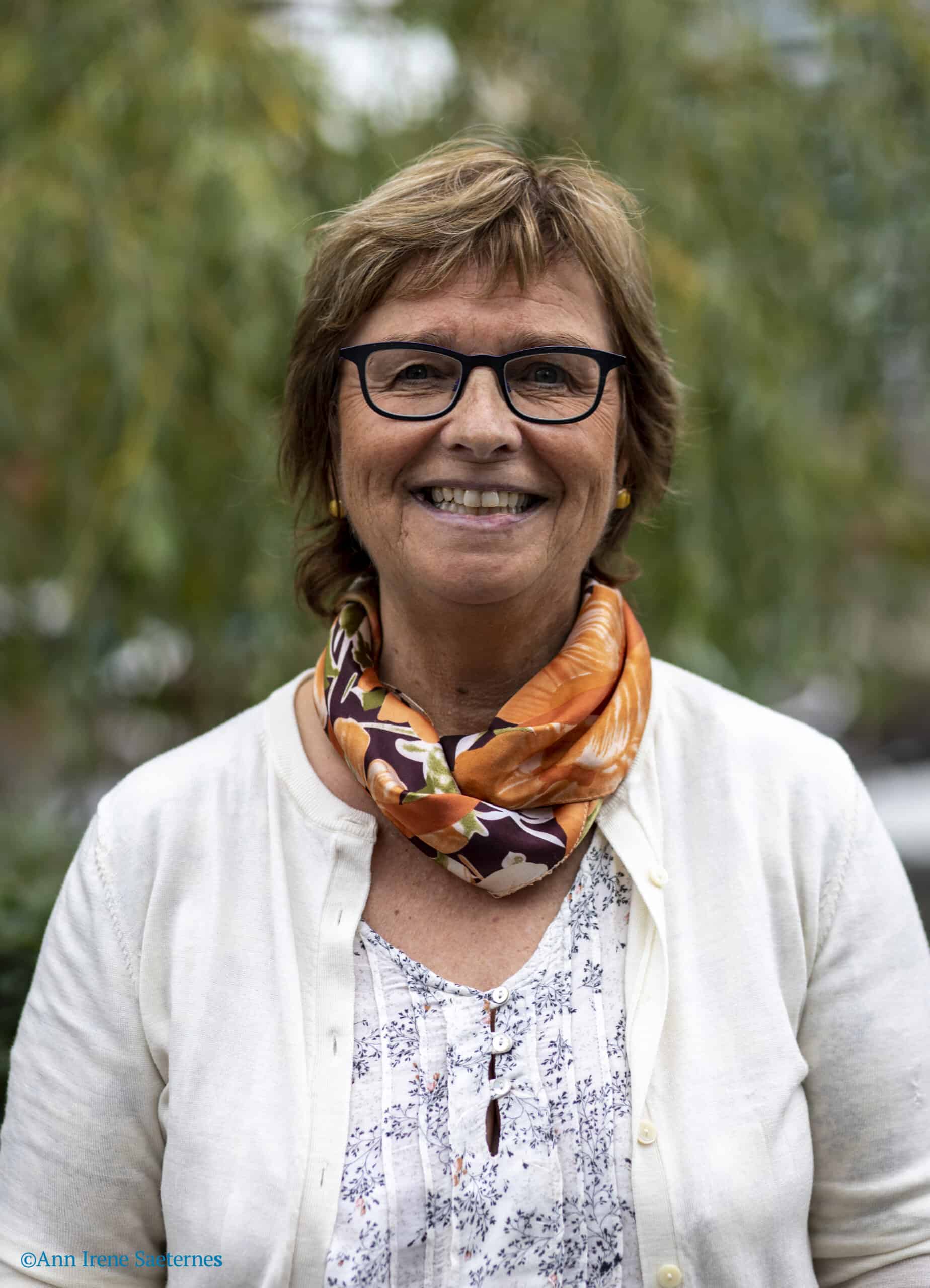 Monitoring Committee member, Norway
But we are in a special situation now. We have momentum for the Programme to play a central role in fuelling this new strength: we need to stick together. And I think that working together brings us forward and makes us stronger.
In this Programme, we have applied a user perspective and testing solutions to bring the green transition to life. No region or country can do this on their own. We have a lot of good examples and projects so I hope that the Baltic Sea region could be a pilot case in the context of the European Green Deal. I hope the Programme will be the catalyst of knowledge and innovative ideas – that the Programme can really make a difference.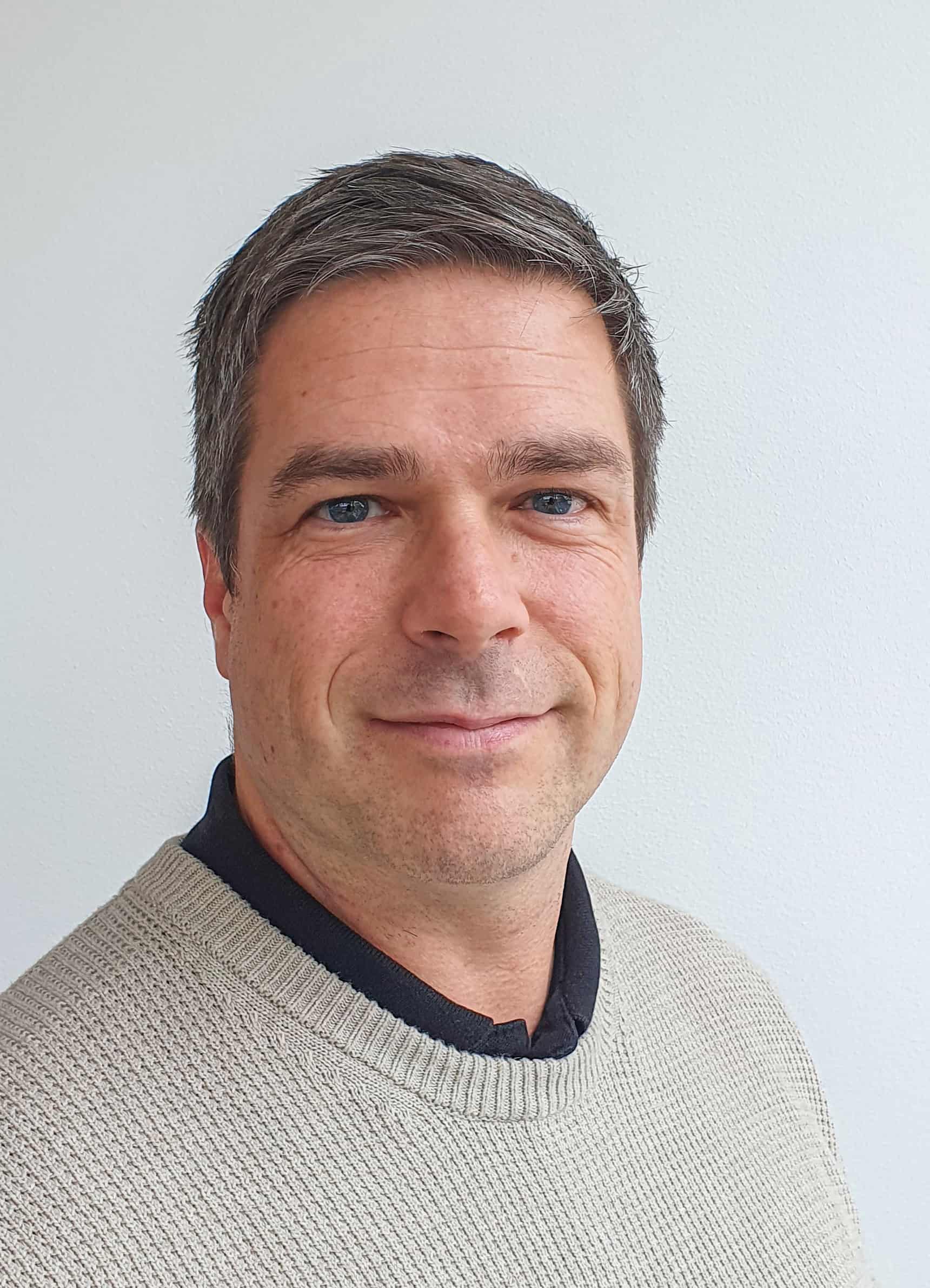 Robert Berggren
Monitoring Committee member, Sweden
Keep the strong networks, strong cooperation and the good spirit that is around the Programme and between the countries that is more important than ever. Stand united. Keep helping each other.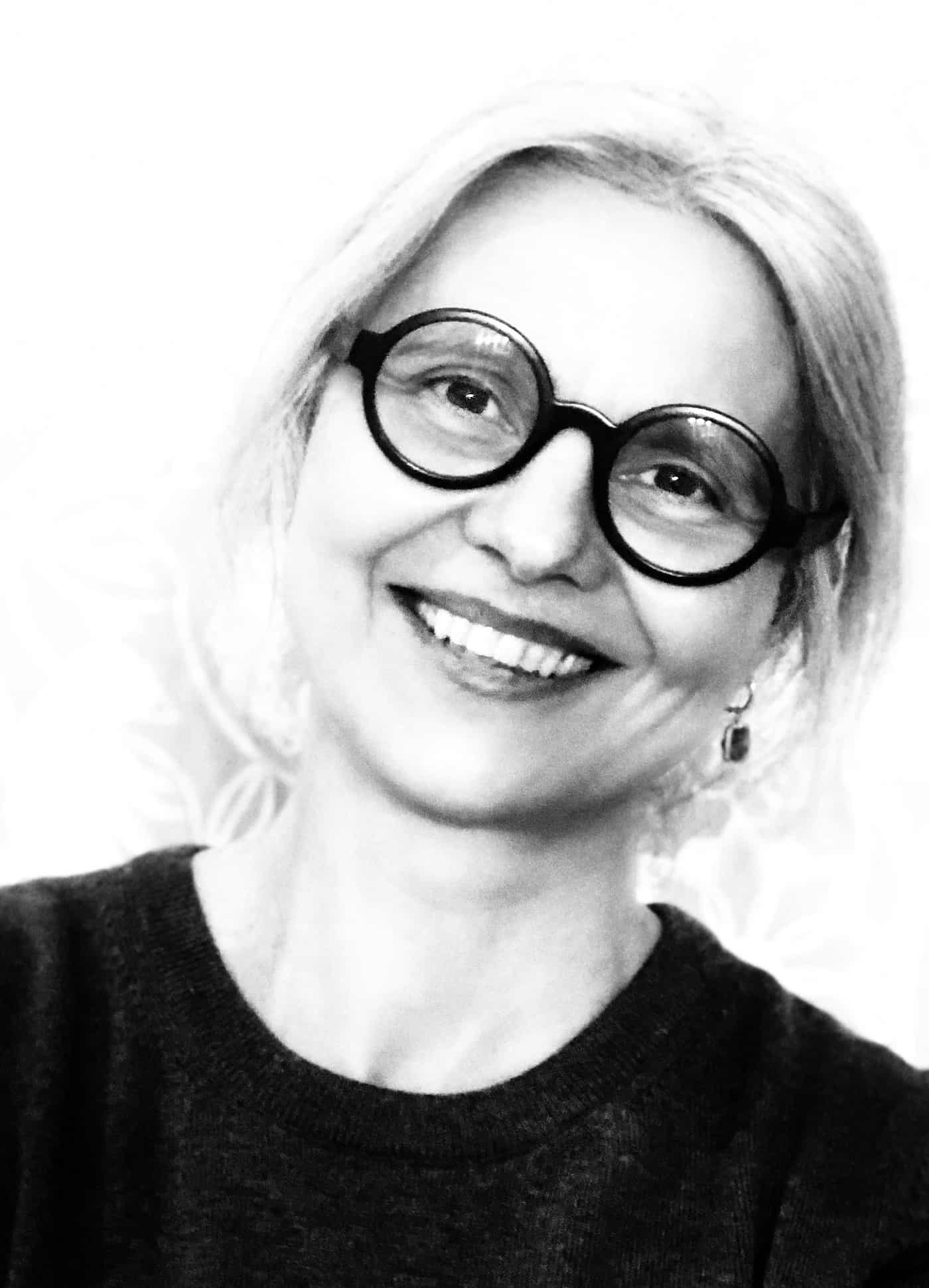 Blagoveska Riiser
European Commission, Programme's desk officer
Do not lose your ability to innovate and learn from evaluations and experiences. Keep surprising me as you have done so far. Continue your work to get authorities and people from all across the Baltic Sea to collaborate and work together to share best practices and knowledge, and make an impact on the green transition, economic growth, and advances in the social well-being of all people in the region.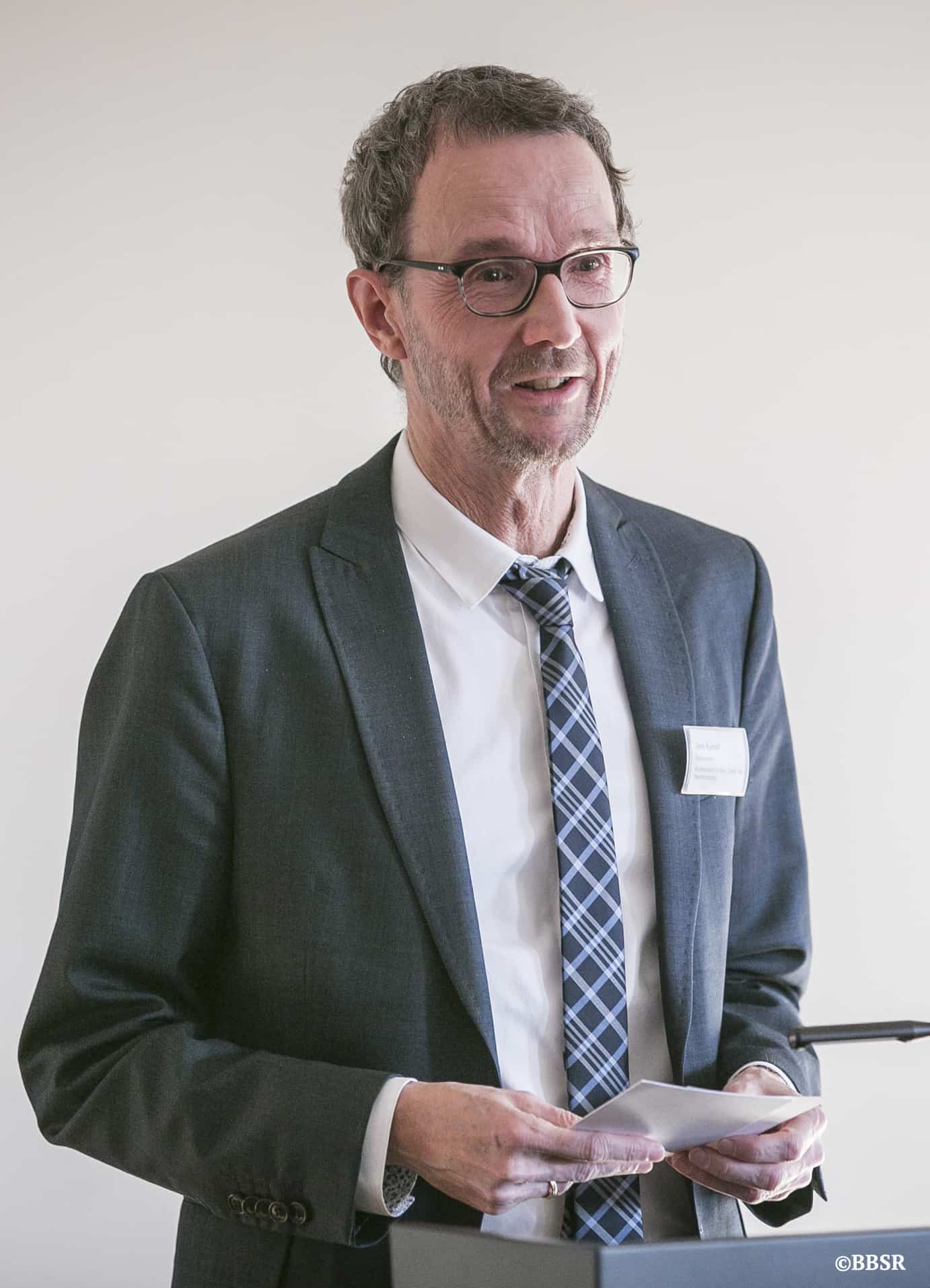 Monitoring Committee, Germany
Make sure that we stay in the roots: it's about cooperation, not competition. It is about our project people and how we bring them together across national and linguistic borders, not about being the most modern or innovative programme. And let's not copy other programmes either: we should stick to our bottom up principle, joint decision making and a clear territorial approach. And let's be more inclusive. […]
Anna Hagström
EUSBSR National Coordinator, Sweden
The macro-regional strategy is a platform for a dialogue and joint decision of all our eight member states on many levels of governance and across different policy areas. Interreg has been empowering this cooperation overall.
We hope that this is something that you will continue many, many years. It is valuable for the Baltic Sea region.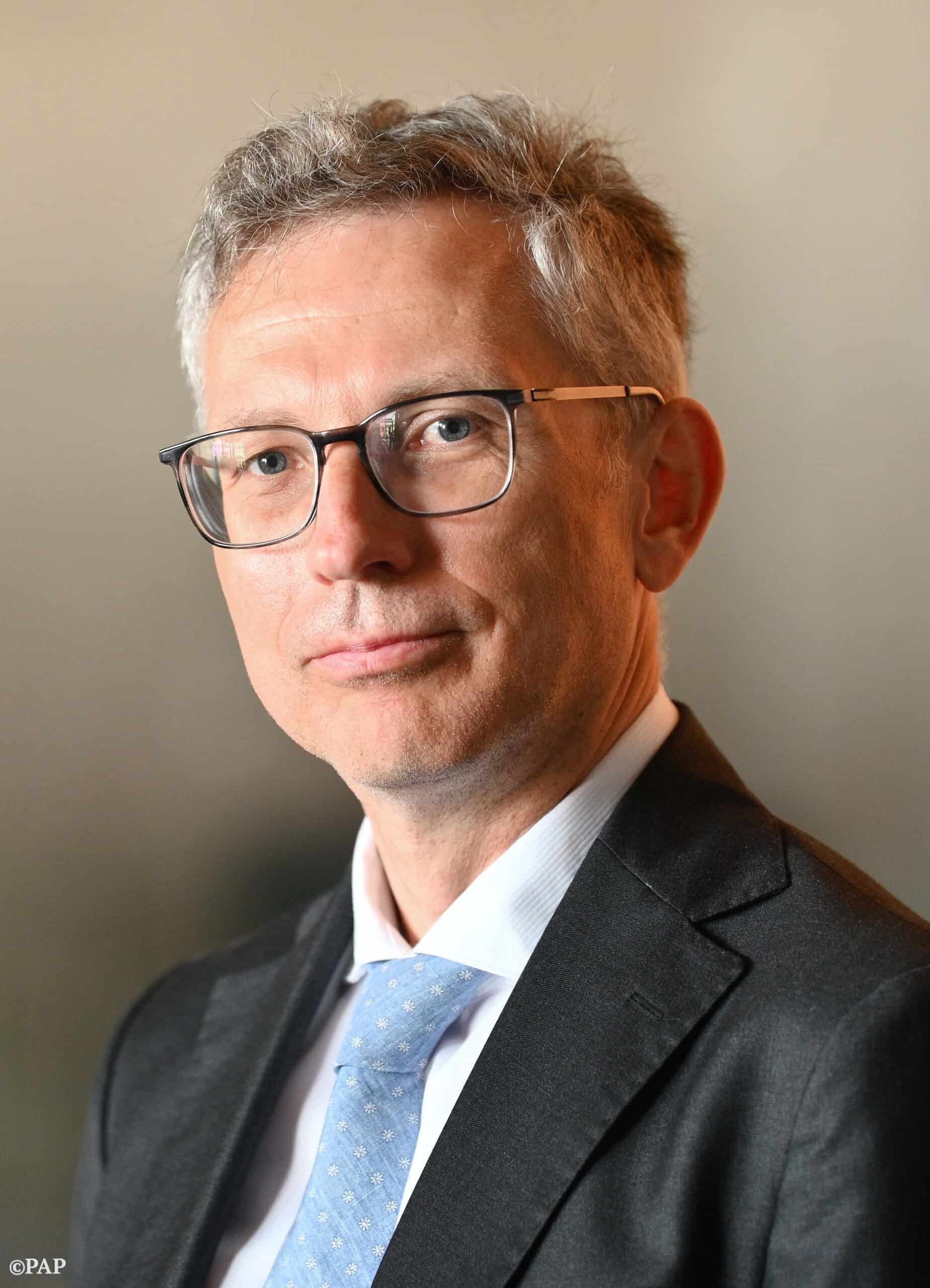 Director of ESPON Programme
Being a geographer, I wish that a strong territorial dimension persists in the Programme so that there is always this territorial glue that connects the projects. I wish that based on the understanding of our territory and its changes, the Programme would address relevant priorities and specific actions by projects so that the existing divides, disparities or disruptions could become smaller and less distinct.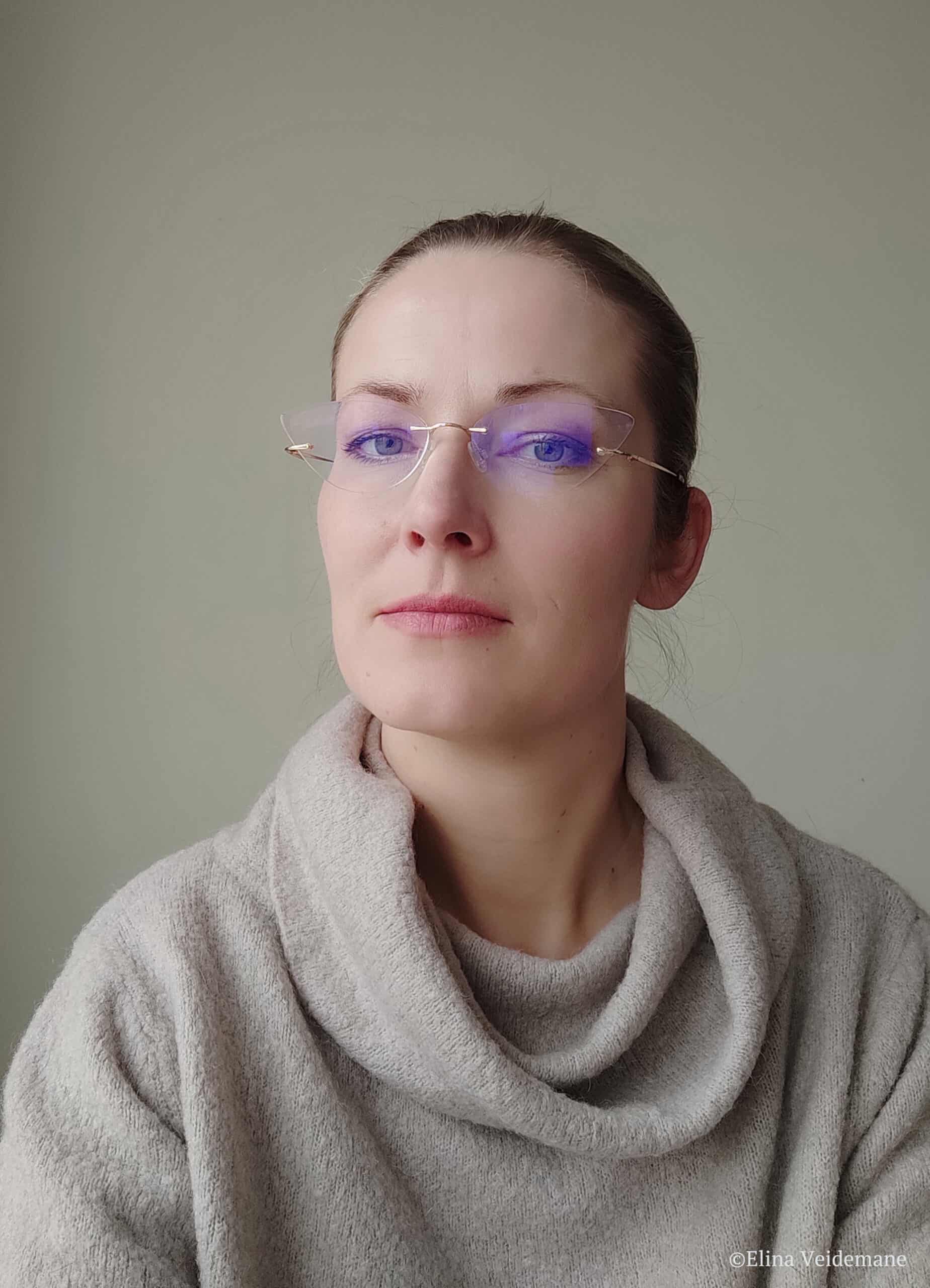 Deputy Head of VASAB Secretariat
Happy birthday, Interreg Baltic Sea Region! Let everything that you do help create a striving Baltic Sea region! Both VASAB and the Programme, we work for the benefit of the region and better future for our people!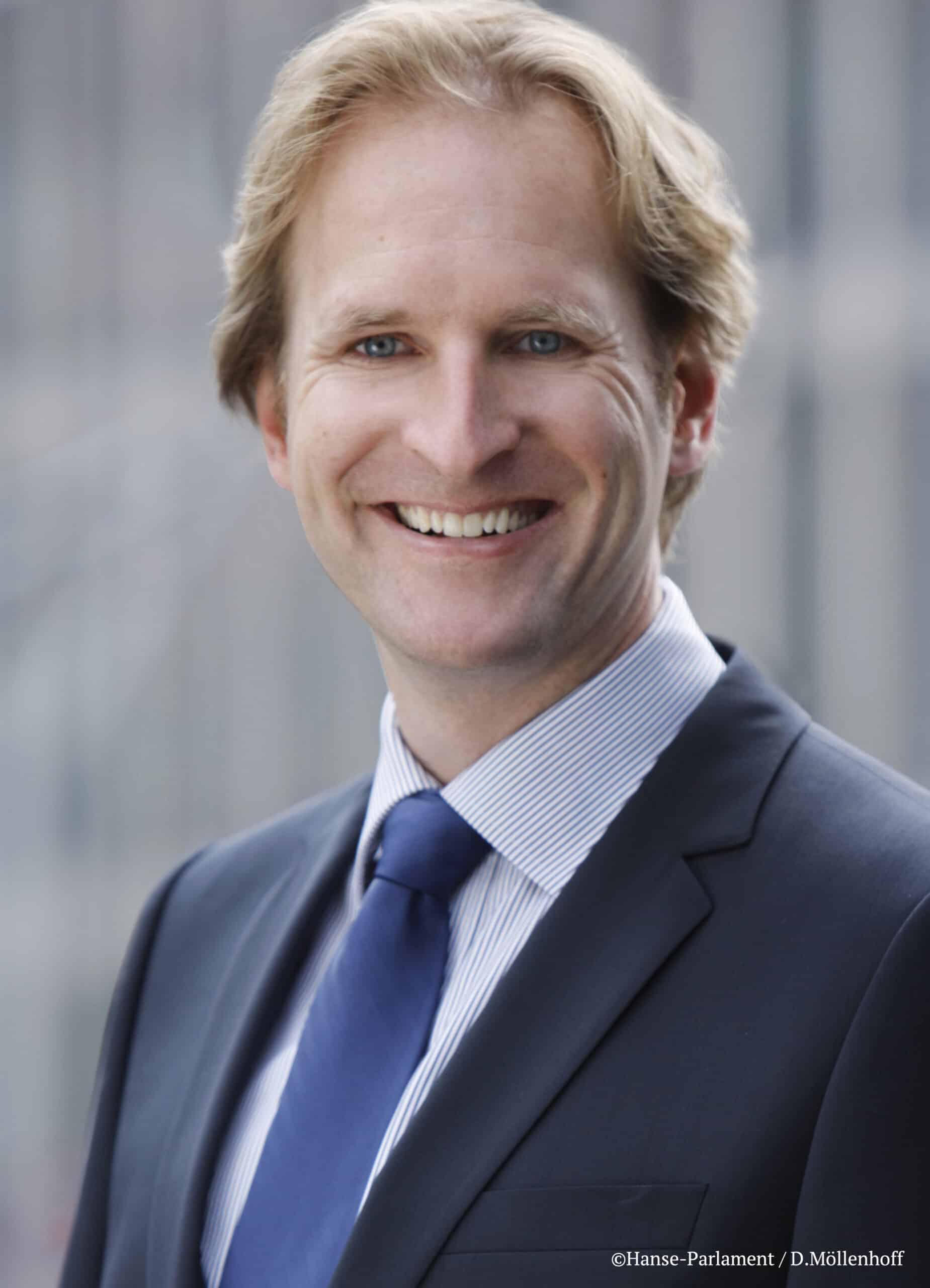 Hanse Parliament
I look forward to the next 25 years and beyond, filled with ground-breaking achievements, strengthened partnerships, and enduring legacies.
I am sure the guest list will be long, so I truly wish to be invited to the 50 anniversary.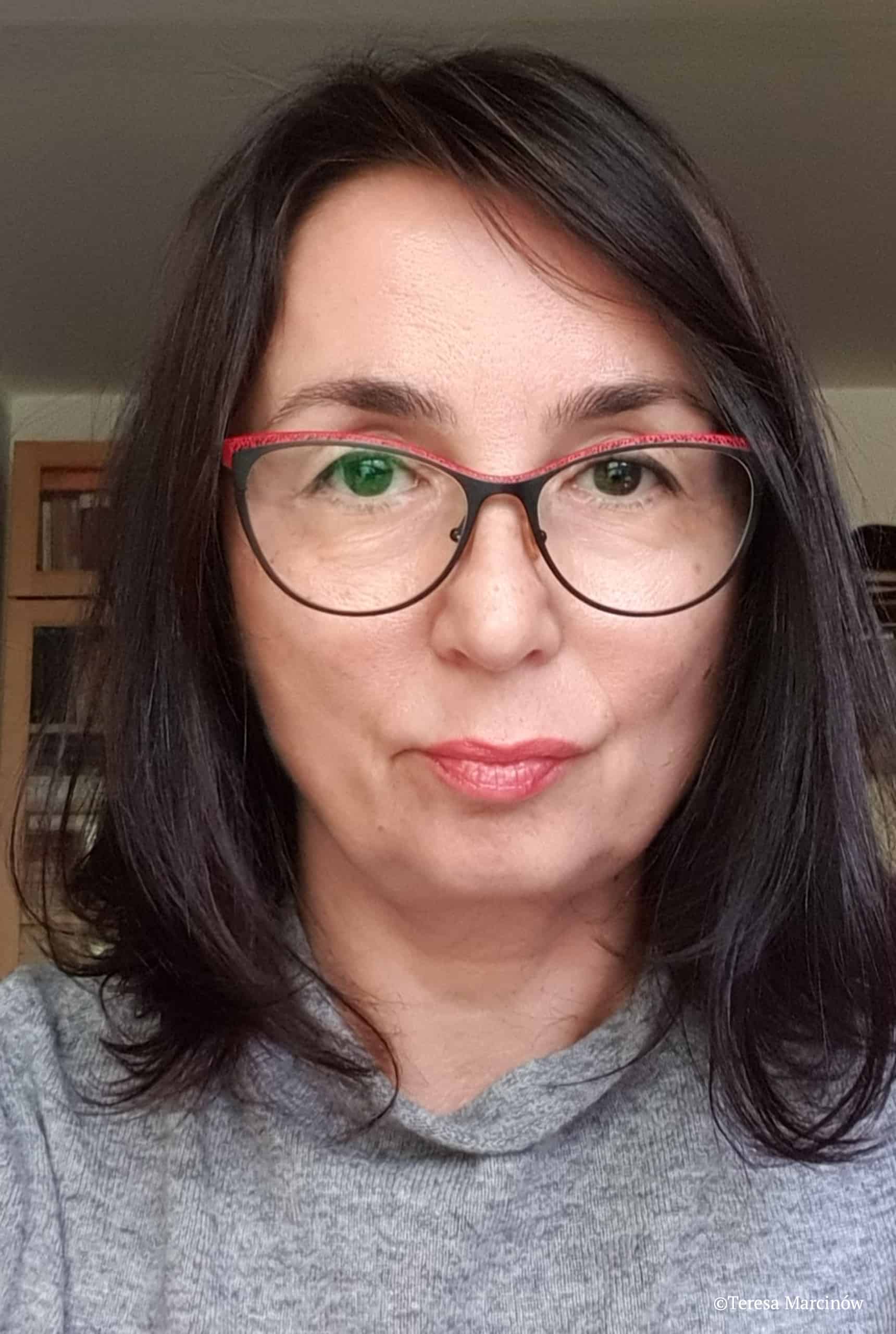 Member of the Monitoring Committee, Poland
I wish the Programme to continue contributing to the development of regions around the Baltic Sea, combining knowledge and good practices from projects with policy instruments.
I wish that our regions together will be able to recover from challenging situations now and in the future.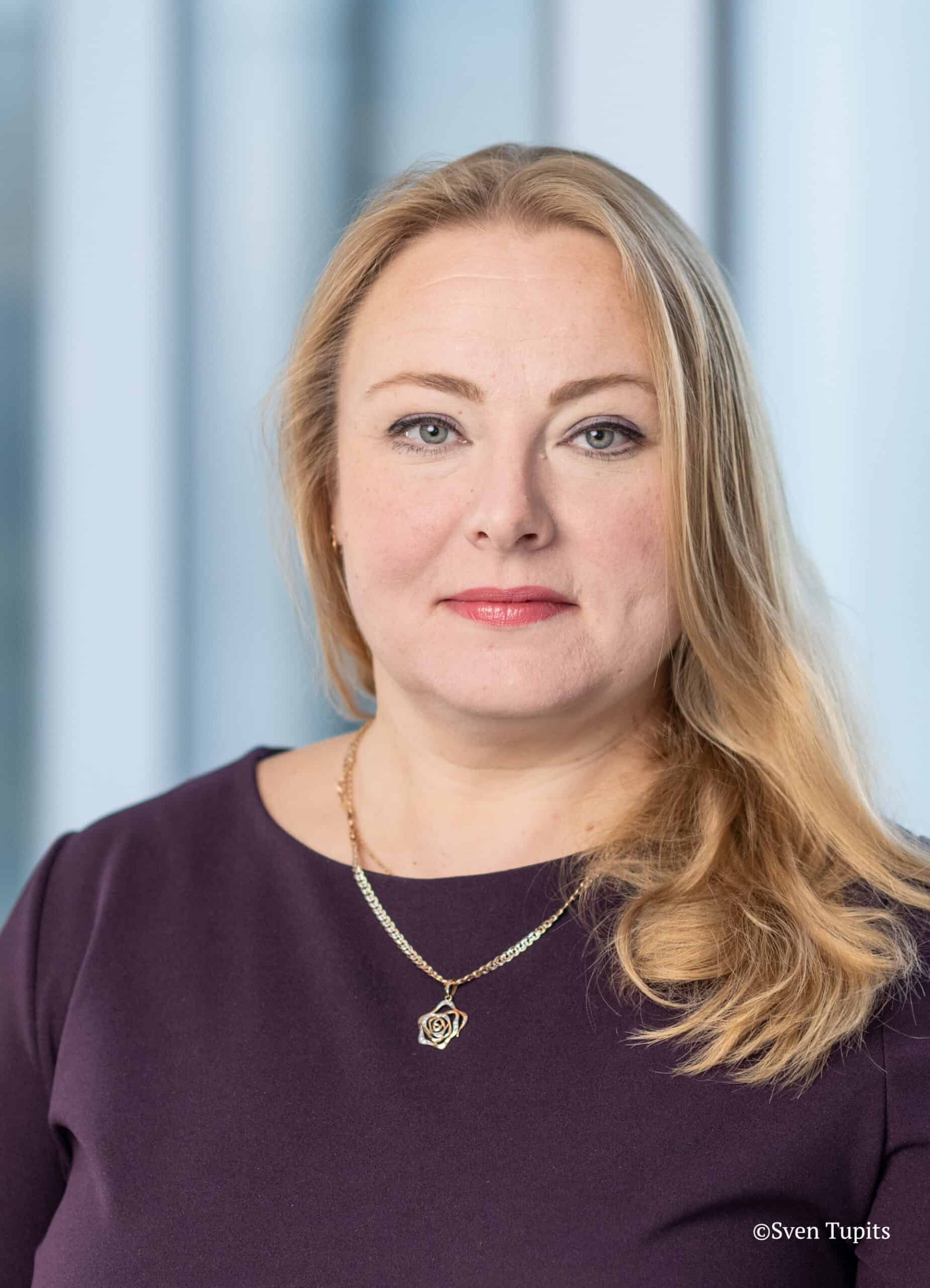 Member of the Monitoring Committee, Estonia
I wish to the Interreg Baltic Sea Region Programme and its beneficiaries that they dig even deeper, address more specific common regional and national challenges.
More focus is what I would like to see in the future.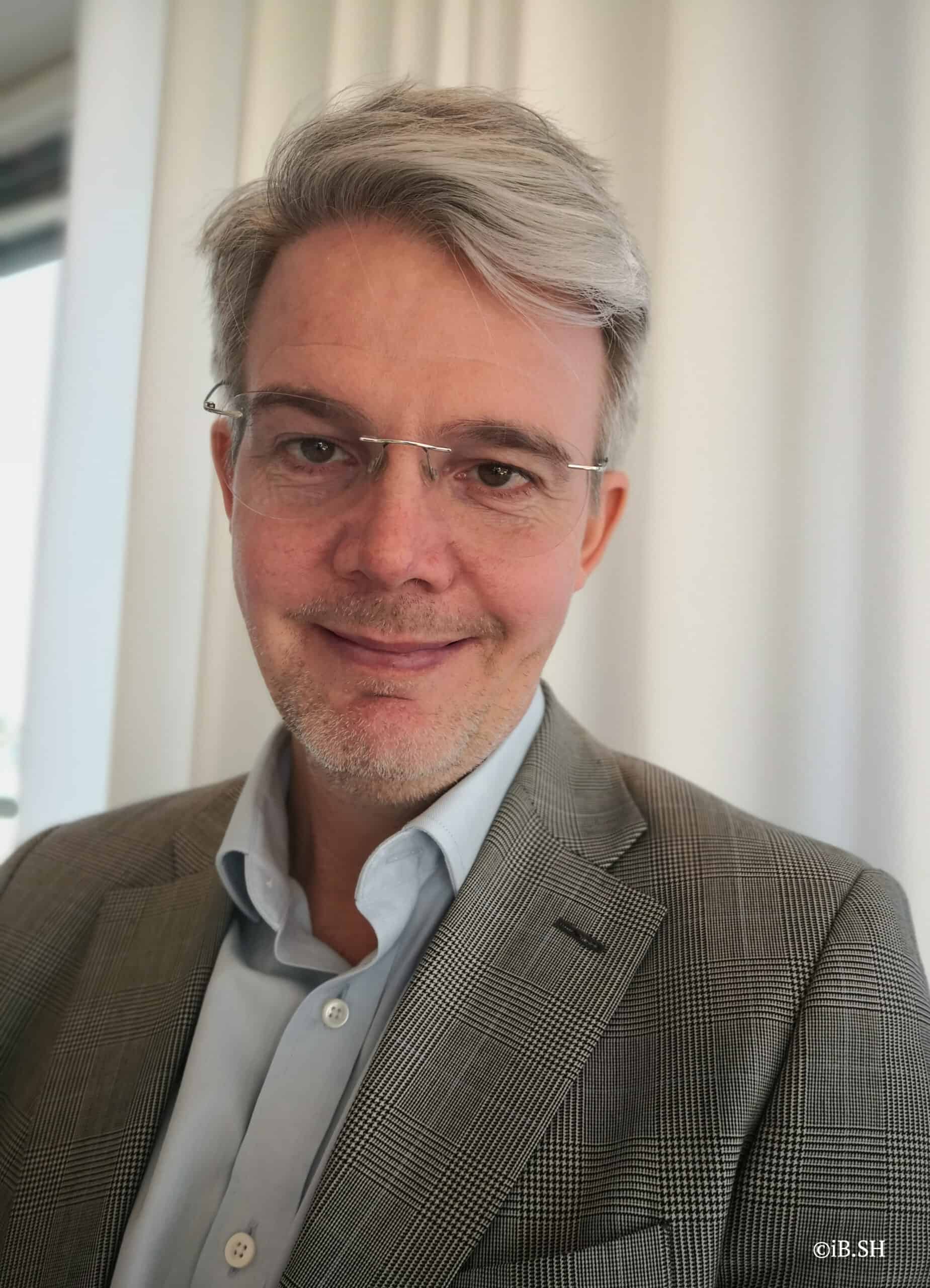 Carl-Johan Klint
Member of the Monitoring Committee, Sweden
Now, in the wake of the pandemic and other transformative events, transnational cooperation and joint projects across land borders are needed more than ever, and I have a firm belief that our Programme is well positioned to solve future challenges facing the Baltic Sea region.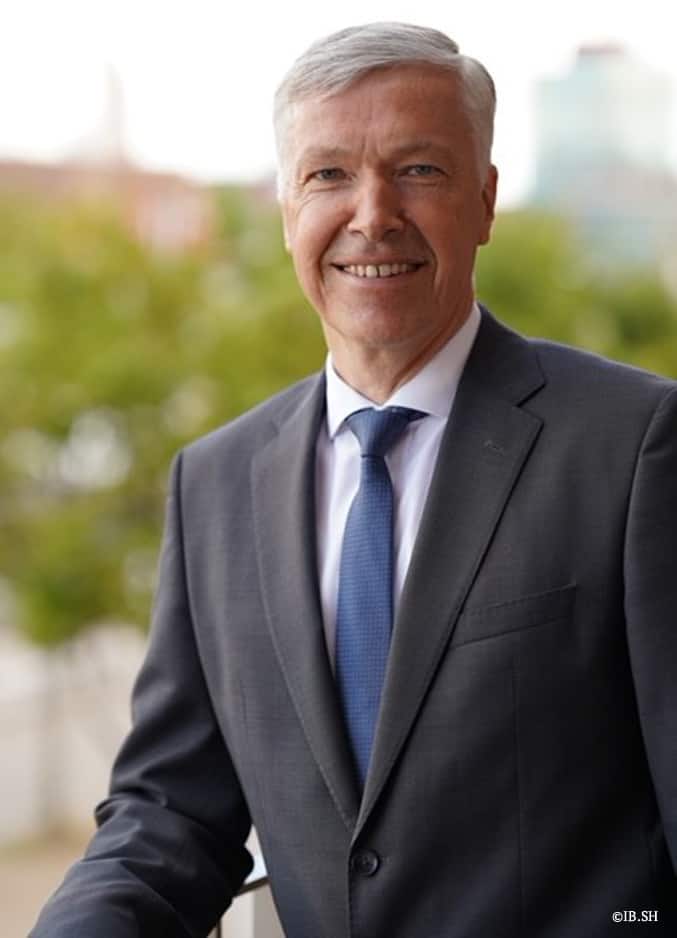 Chairman of the Management Board of the Investitionsbank Schleswig-Holstein
Stable democratic institutions and an open dialogue are essential for our transnational cooperation, economic growth and overall prosperity.
The continuous dedication to enhancing international understanding forms the value-based bedrock that enables organizations and individuals to get in contact with one another, connect, and build up transnational projects together, as if there were no borders.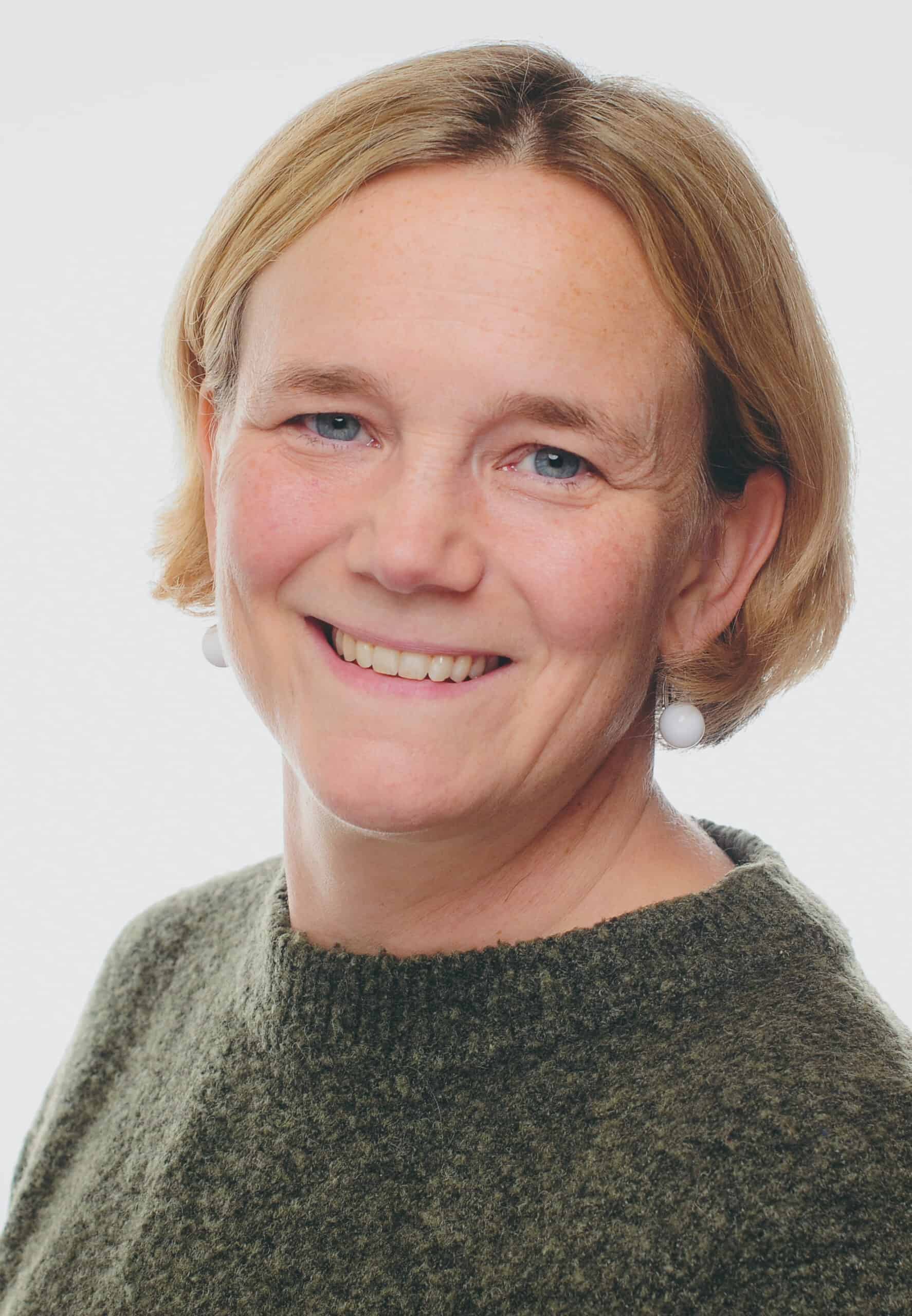 EUSBSR policy area coordinator Culture
Interreg brings a stable framework that works and I hope it will continue like that. I also hope that the Programme will stay so open and flexible to attract more institutions, like municipalities, who have not been so prone to be part of a transnational project. And I hope for a bigger reach out and strong connections to the next generations: let's take the youth on the Interreg journey with us!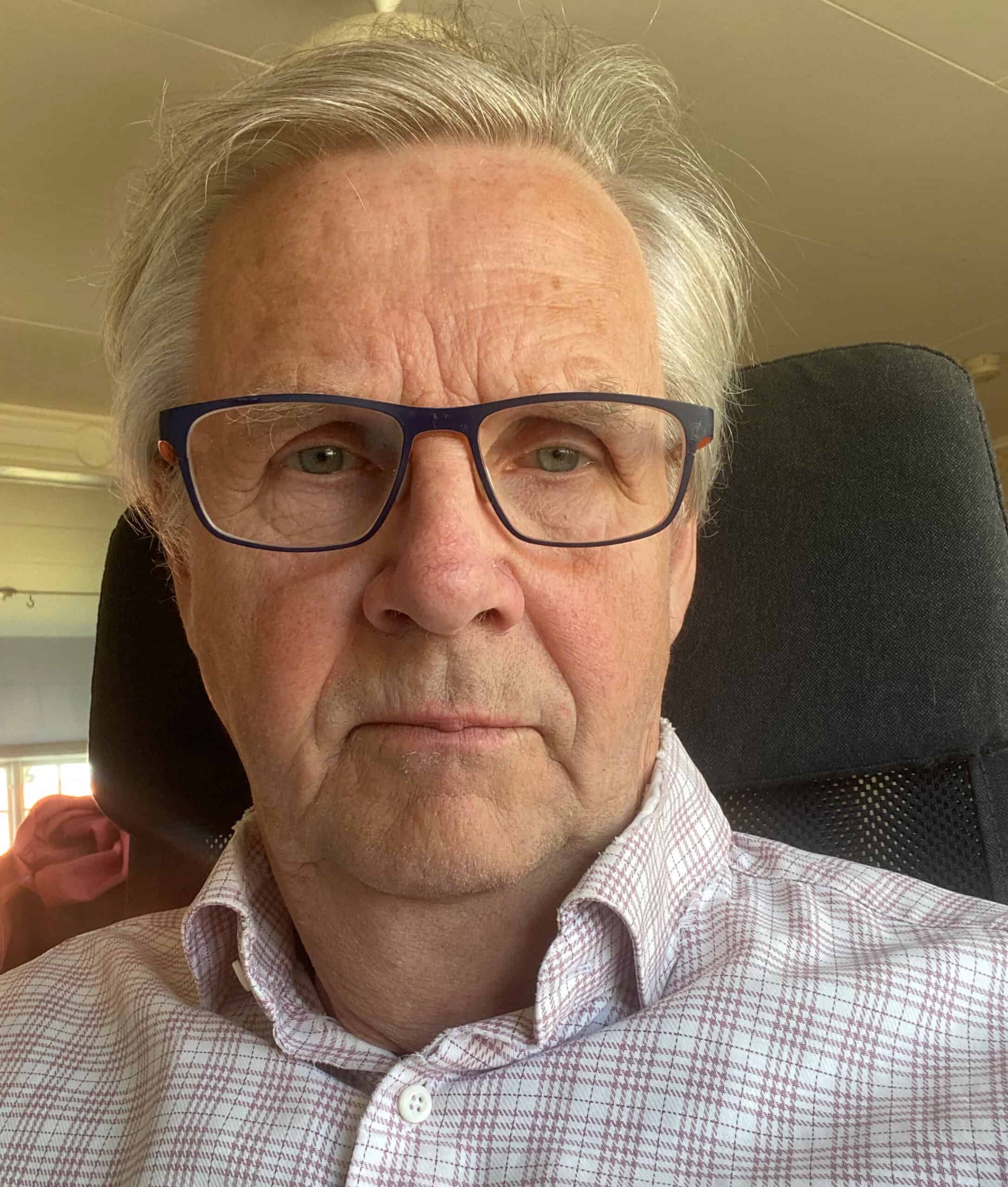 Swedish University of Agricultural Sciences
I think it's important that the Programme sticks to its transnational and cross-sectoral approach because it's the key.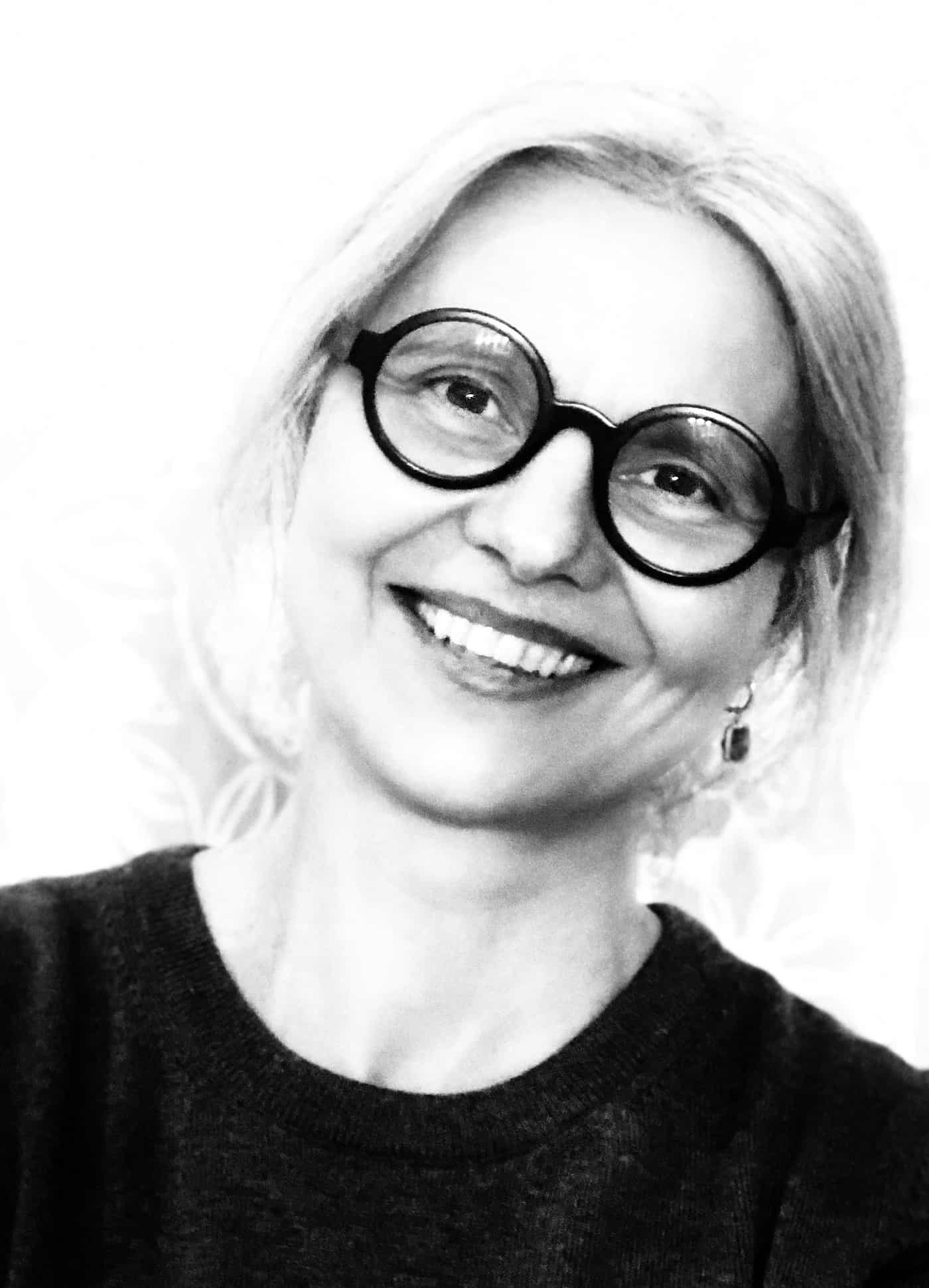 Blagoveska Riiser
European Commission, Programme's desk officer
It is an honor to join you in celebrating the 25th anniversary of the Programme.
For me, Interreg is all about cooperation across countries, borders, regions and people, about sharing understanding, values and building knowledge, trust and capacity to address common challenges for the prosperity and the resilience of the region. It is about sharing cultures and experiences, as well as a mutual investment in the future growth of the region.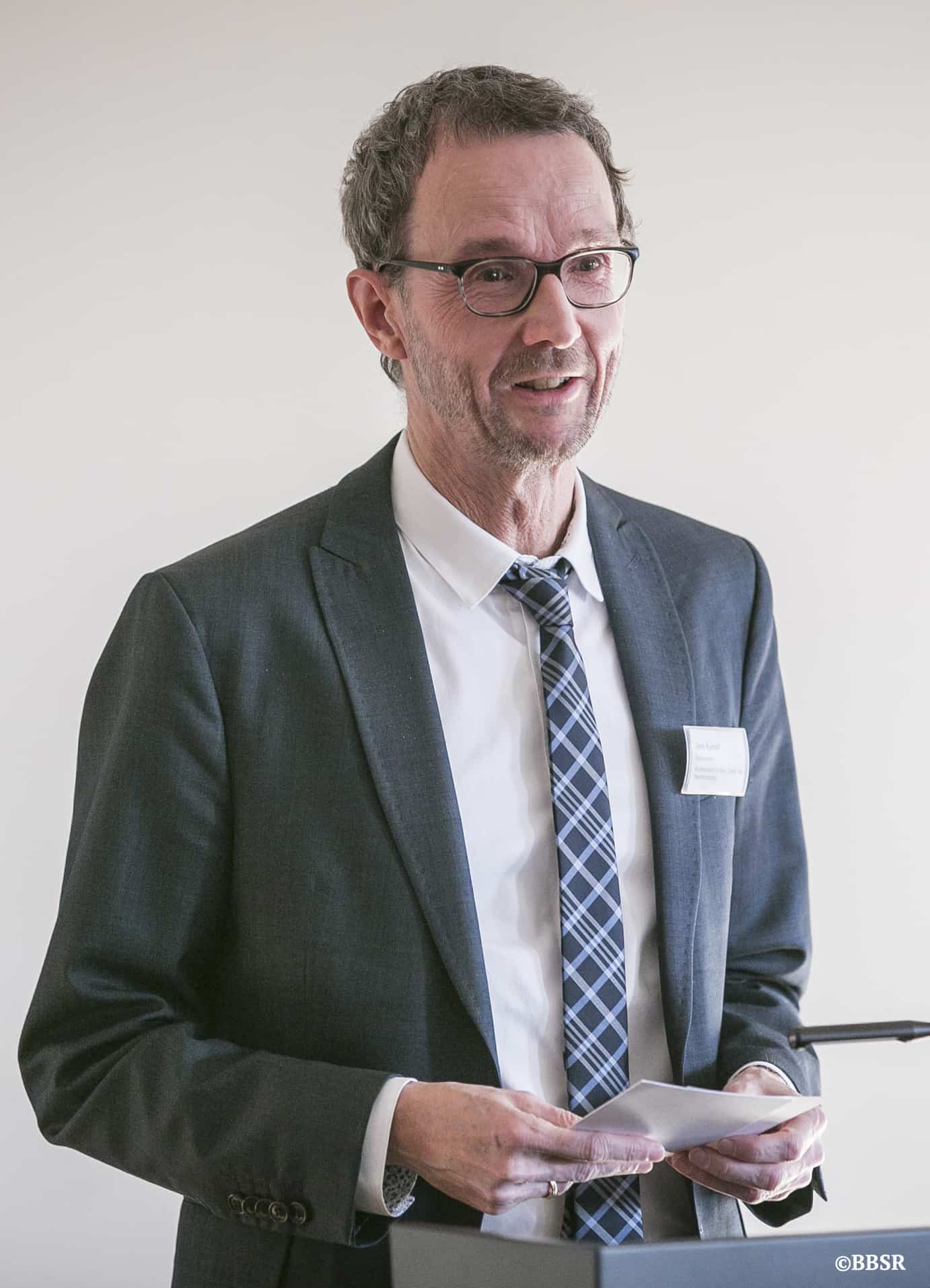 Monitoring Committee member, Germany
My first association is cooperation spirit; this is something that has always fascinated me, especially when I meet with project partners. The same goes to the Member States: it's incredible to see what's possible when people agree on joint actions.
Another association that I have is joint management of funds. It is one of the ideas behind setting up transnational programmes in the old days. Several Member States agree on joint perspectives and allocate EU funds together: it is done nowhere else like this.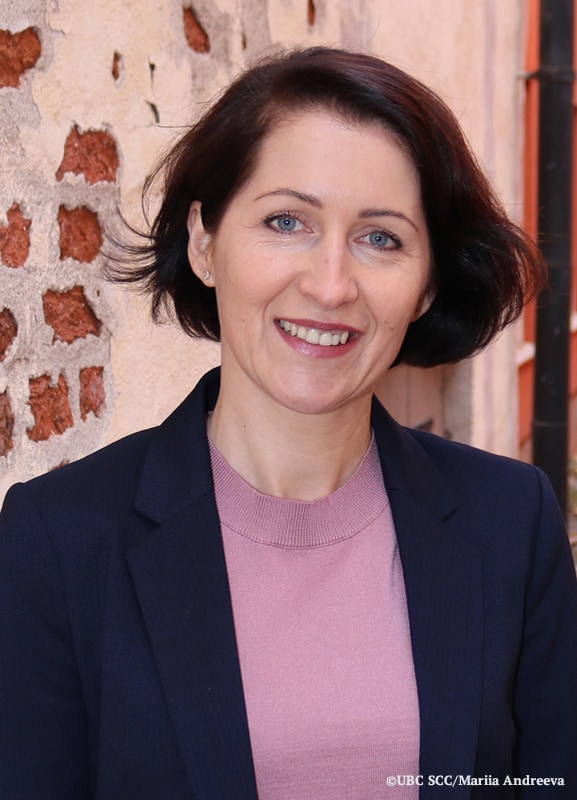 Union of the Baltic Cities, Sustainable Cities Commission
The first thing is cooperation; this is the essence. Then the people because we are like a family now. It's amazing to work with all the people with the same vision who are inspired to change the region.
[…] It's also about trust: trust for my partners, trust in what we do and how we do things together.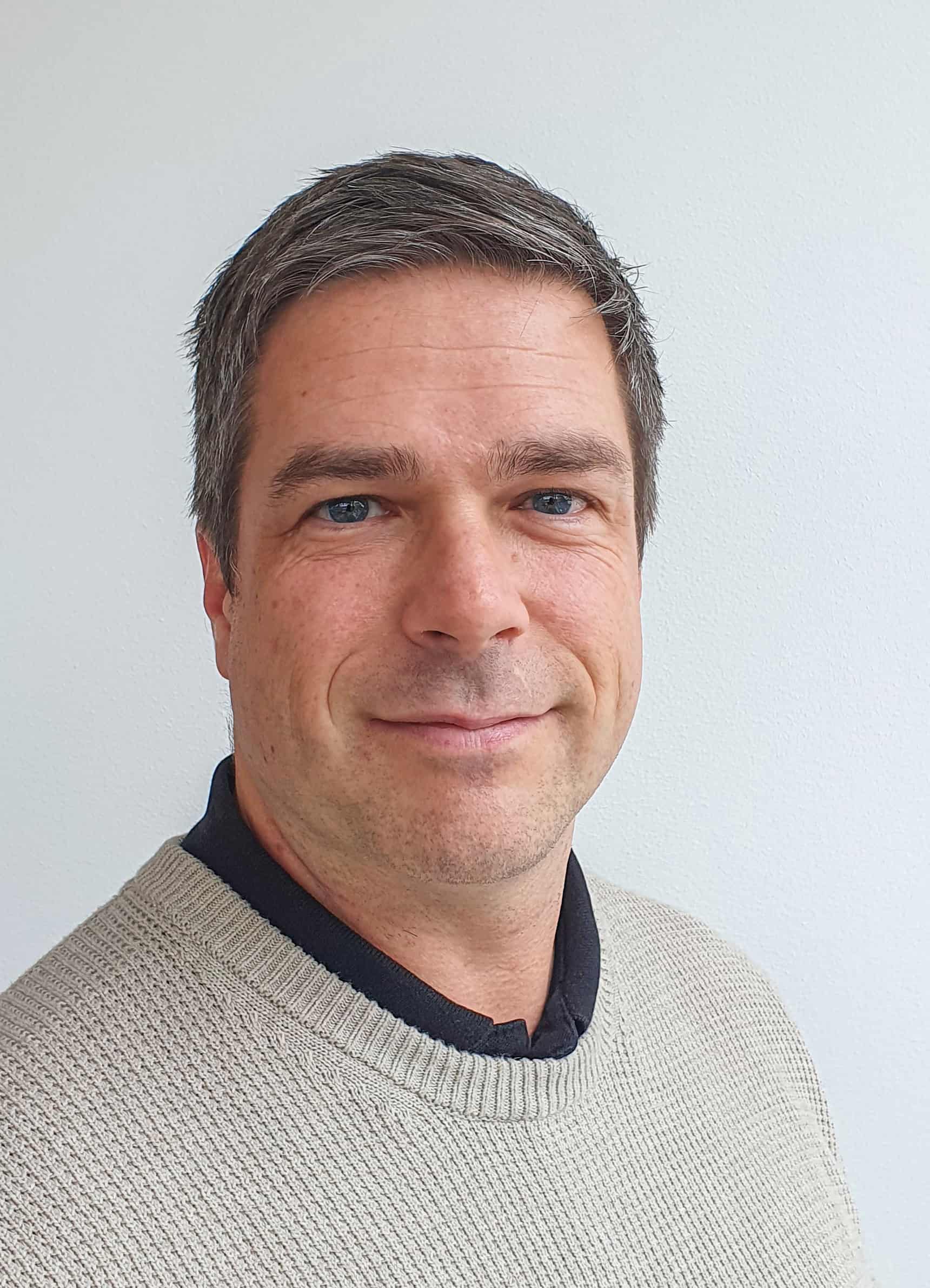 Robert Berggren
Monitoring Committee member, Sweden
It is different to work with people from other nations. So, it can be difficult if you are not prepared to it and you do not really try. The end result is worth it. I think it is important to keep up the networks and to maintain the contacts between organisations and regions.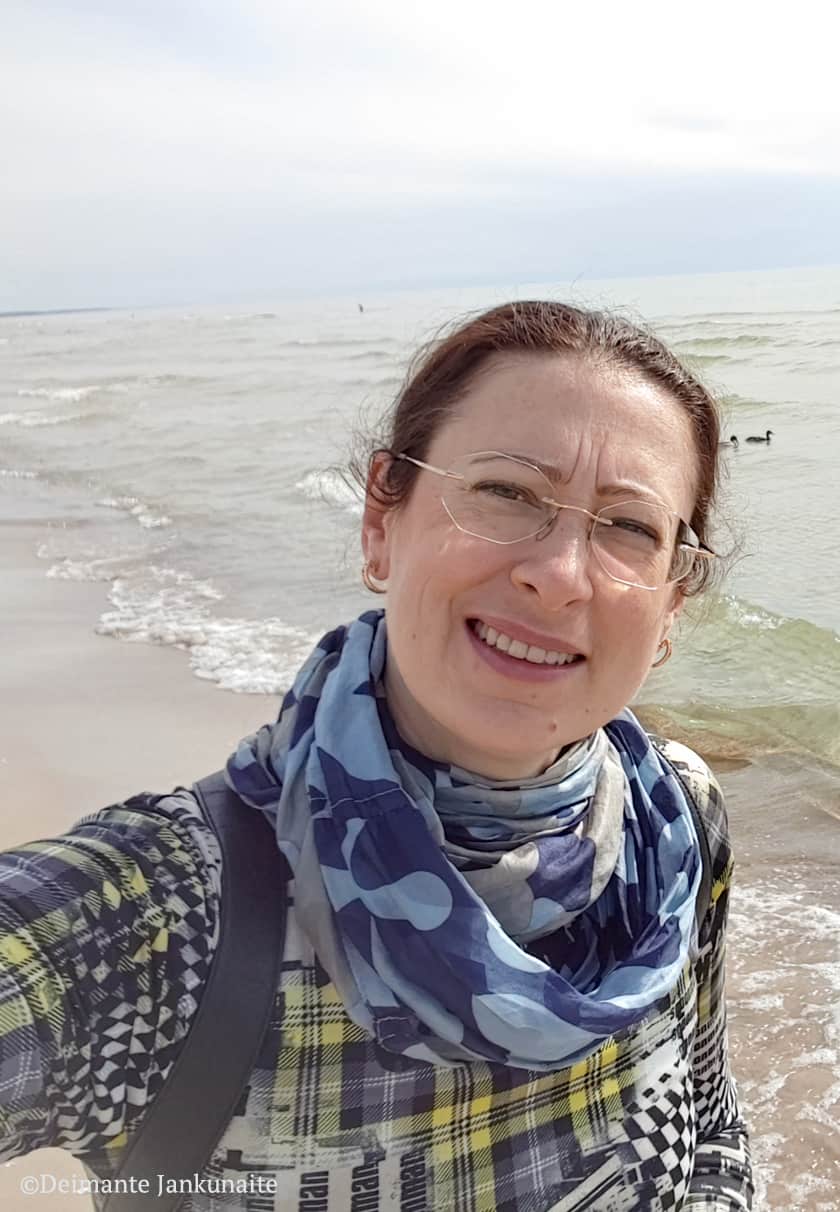 Monitoring Committee member, Lithuania
First of all, common work and common challenges, close cooperation to find joint solutions and to solve these challenges. A variety and a big number of institutions. Partnerships that require big mutual trust between all of us. That's why we are good friends: we learn from each other instead of competing. I think this is very special about Interreg programmes.
Another thing is long discussions which, in this case, is a good thing: this variety of opinions always helps to find good decisions, almost always by consensus.
EUSBSR policy area coordinator Innovation
To me, Interreg is closely related to the Baltic Sea region even though there are Interreg programmes in other regions, too.
Interreg is also about project work. […] Interreg reminds me that the deadline is coming: either for an application, reporting or some other internal task in the project […] Finally, it is all about people, connections and new networks […]  I got to know amazing people from around the region and learn from them a lot.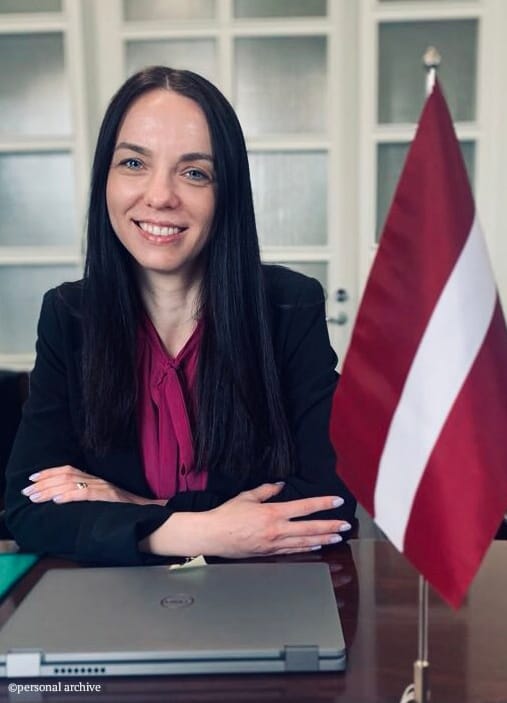 Monitoring Committee member, Latvia
The first one that comes to my mind is the community in which cooperation plays a key role. The next one is cohesion and the opportunity to learn from the best.
Smart solutions are also quite important as they enable to use of the potential of the region as efficiently as possible and to react to unpredictable circumstances in the future.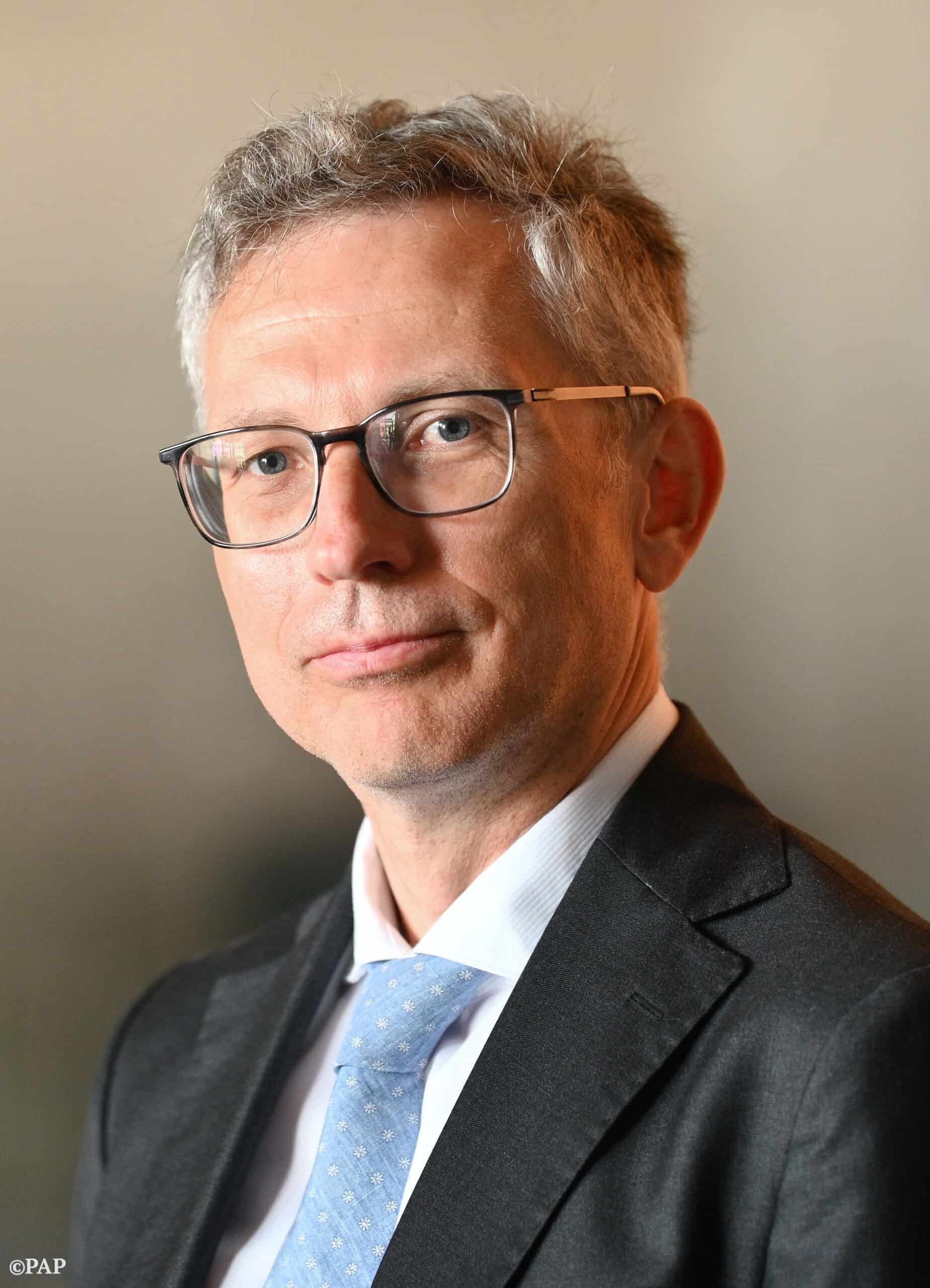 Director of the ESPON Programme
Let me play with the letter "C" here. We have the connecting aspect: you connect people and ideas that you usually wouldn't get. The second "C" is of course cooperation, which is in the DNA of Interreg. The third one is co-creation, which has become a fashionable word: you work together with other people who have an interesting perspective that you have never imagined. This collaborative environment enriches your development process and your thinking.
Anna Hagström
EUSBSR National Coordinator, Sweden
Interreg is about joint solutions to common and shared challenges. It is about cooperation across borders and putting local and regional actors at the heart of European action – together.
It is about solidarity and dialogue beyond borders and cultures.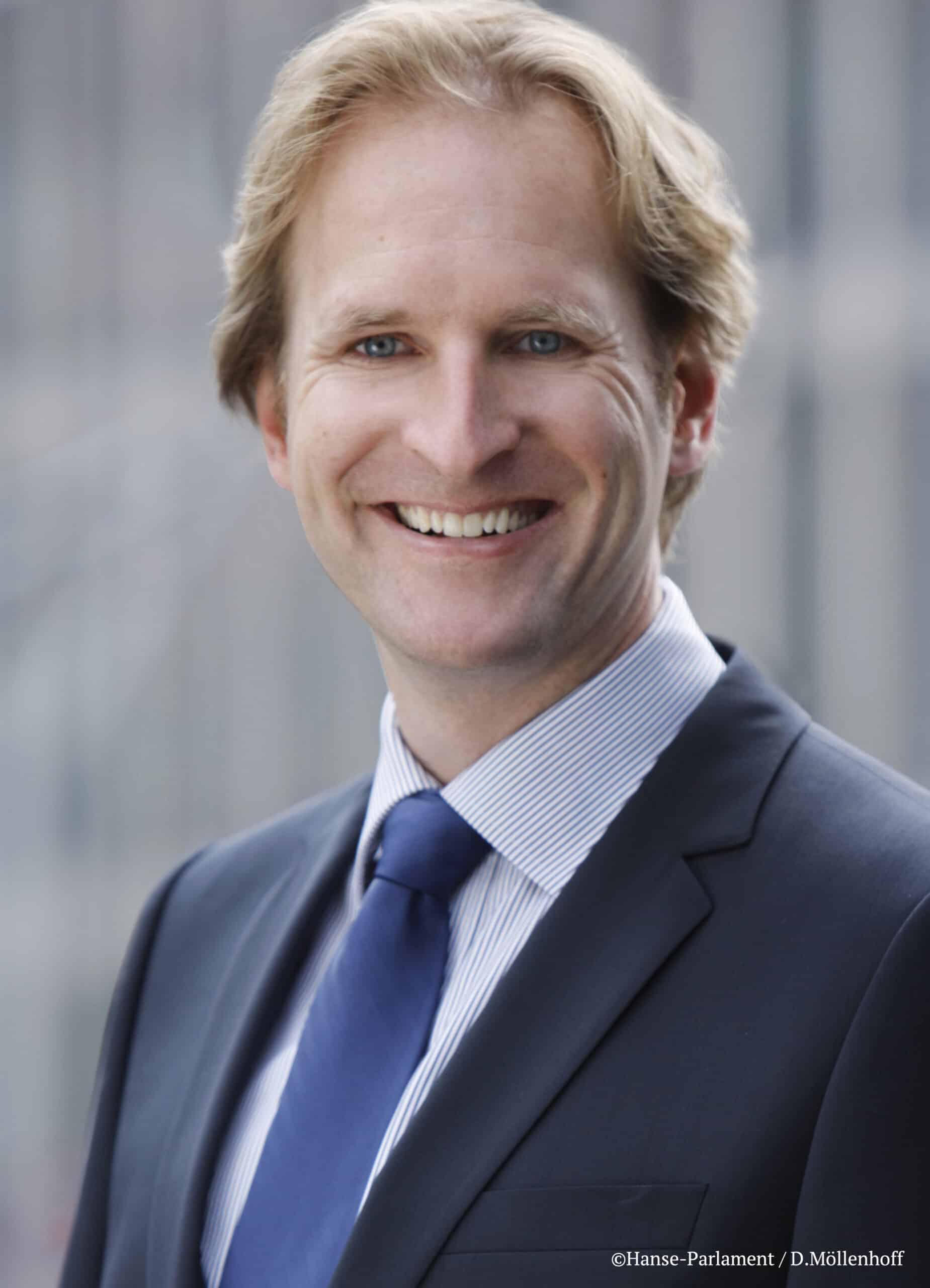 Hanse Parliament
It is really about bringing the people in the Baltic Sea region together and doing something for the area to make it stronger.
It is about creating solutions that work.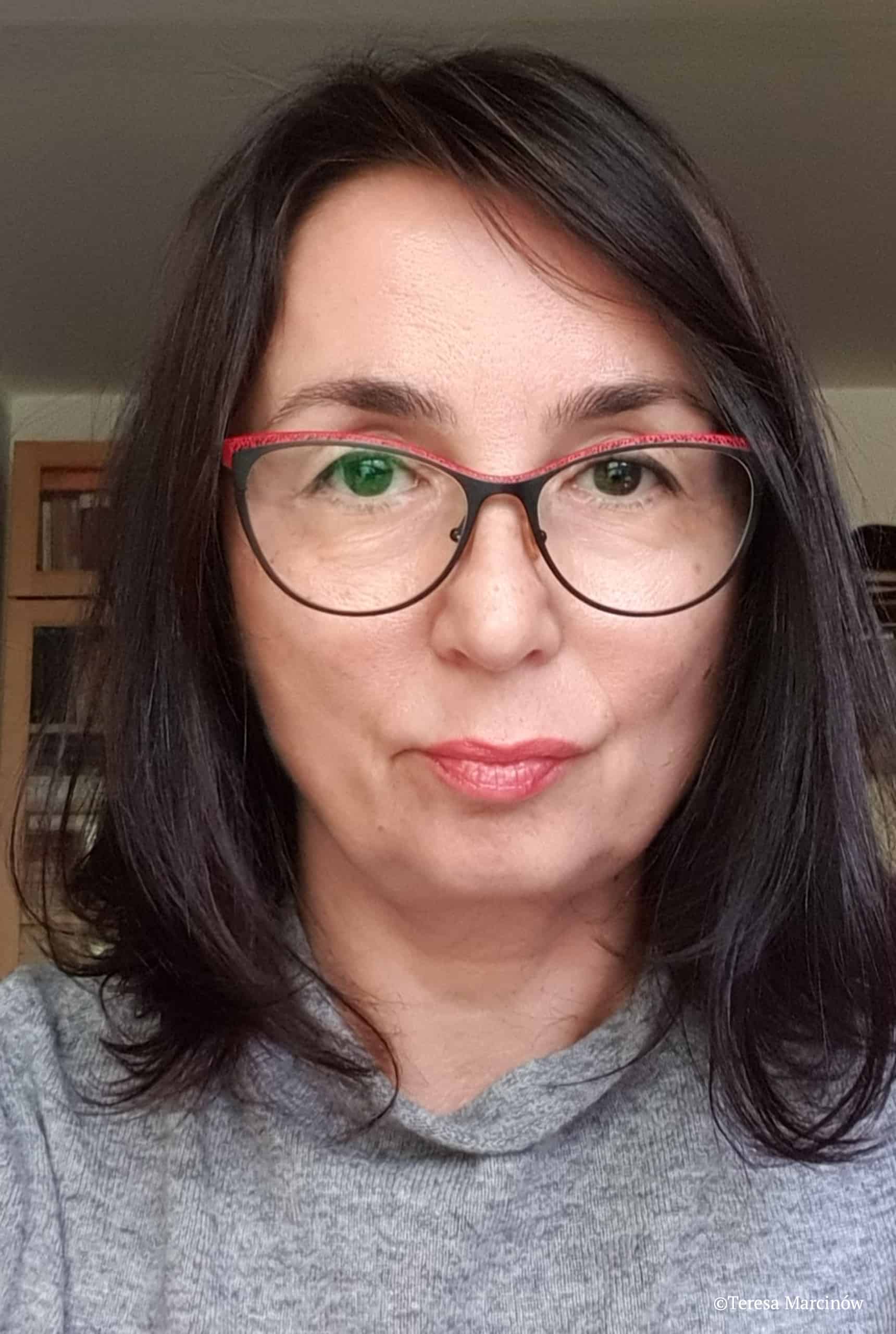 Monitoring Committee member, Poland
When I think of Interreg, I think that cooperation is always better than competition. I think about the idea that not everything is about money but everything is about people.
It is about learning and growing stronger. To me, Interreg means also togetherness.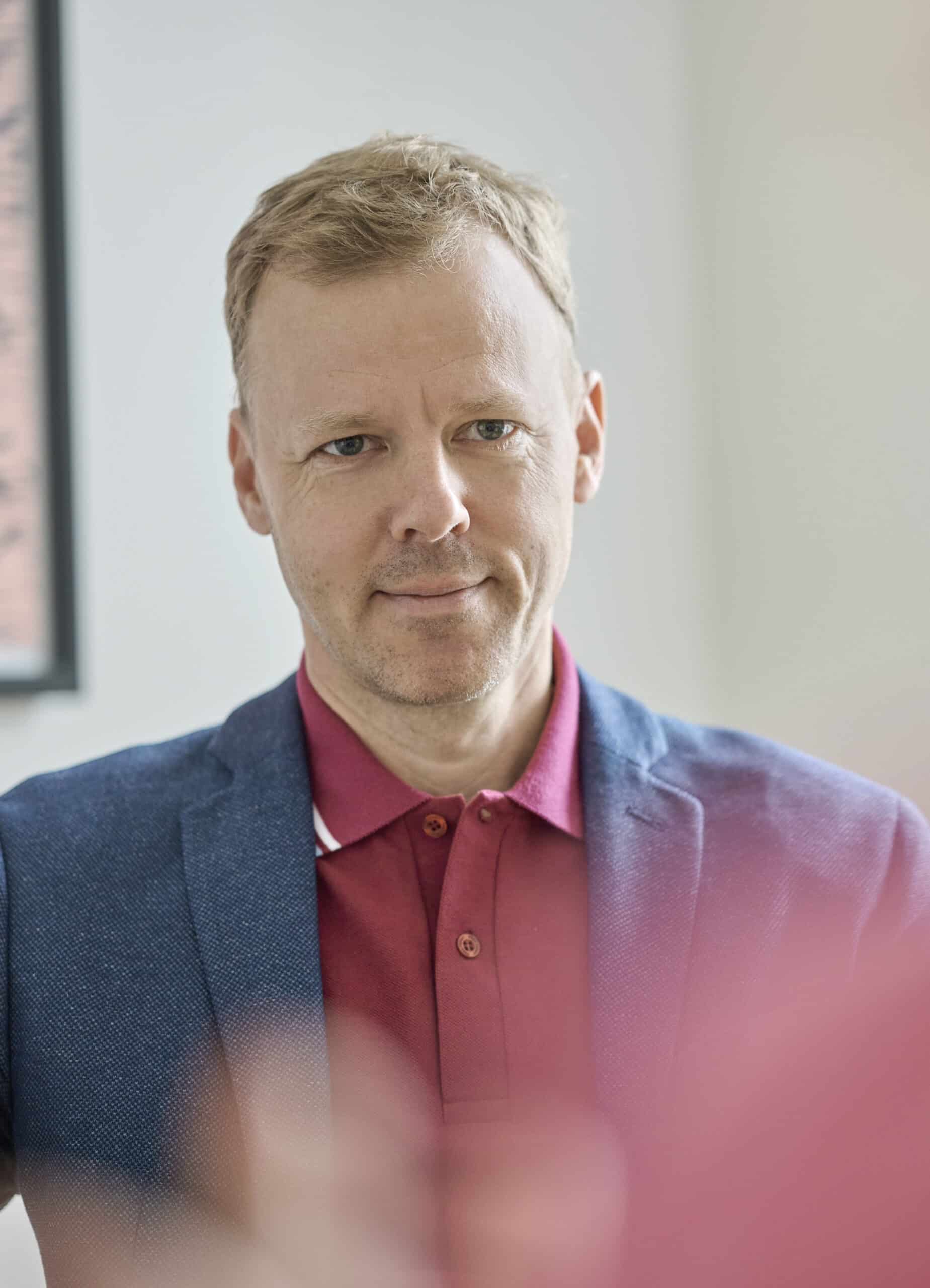 Nordic Council of Ministers
Partnerships. I have been involved with Interreg on many levels and it has all been about partnerships.
Bringing people together. Professionalism and this drive to improve things.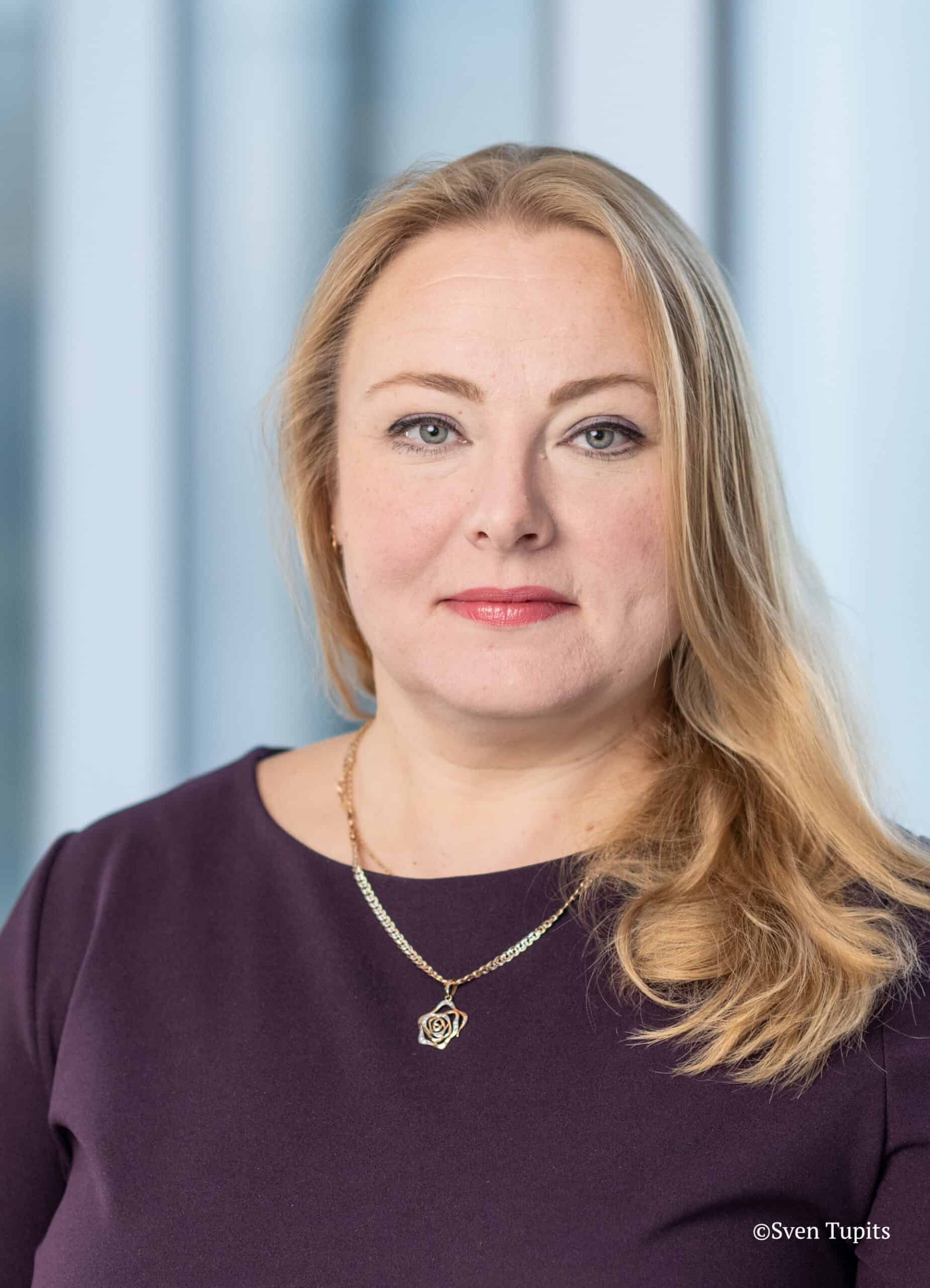 Monitoring Committee member, Estonia
Interreg is still the one of few instruments where Member States sit together at one table and discuss what's important. I can't see another instrument that would deal with very concrete issues that are jointly agreed on and jointly dealt with.
It is the only regional specific instrument that addresses common regional needs in the most effective and focused way.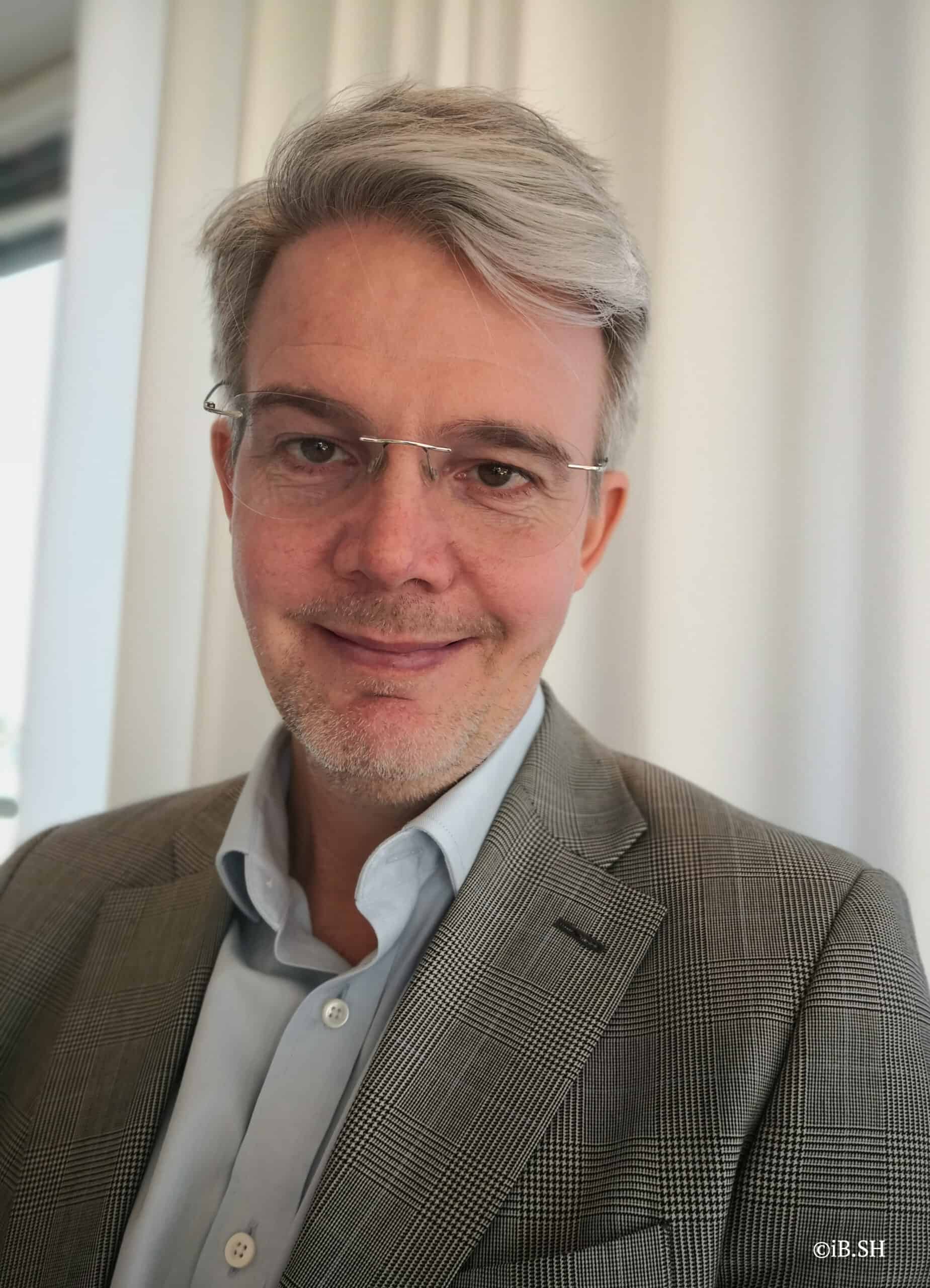 Carl-Johan Klint
Monitoring Committee member, Sweden
Interreg has become an institution in Sweden, and a well used tool not only for European cooperation but also for cooperation in the Baltic Sea region.
I think of Interreg as a tool to meet the major societal challenges, not least the green transition, but also to make it easier for citizens and businesses to work, live and operate in a borderless context.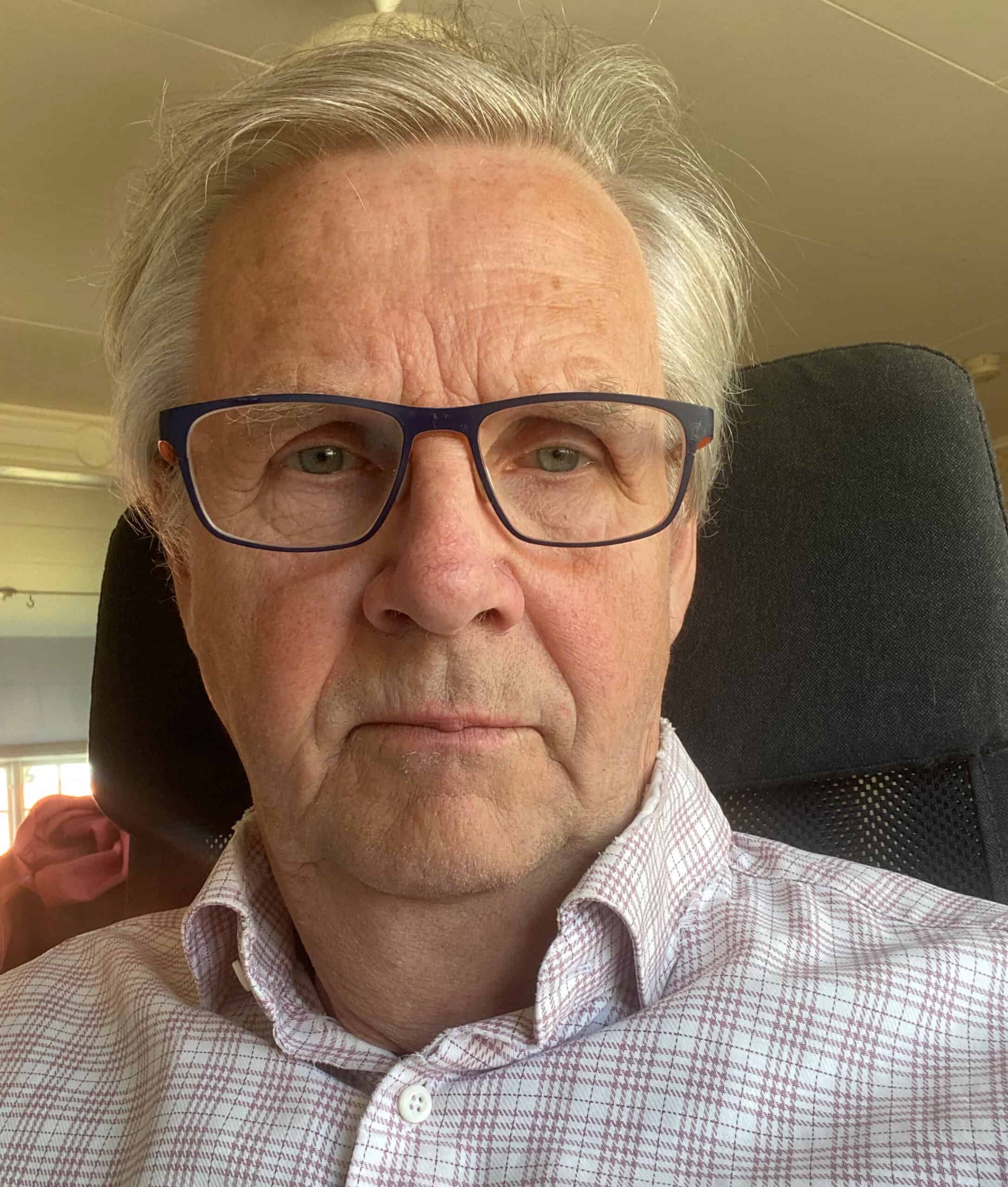 Swedish University of Agricultural Sciences
The great thing about this Programme is its transnational character: cross-sectoral cooperation is at the core of it.
It is the key to developing new ideas, perspectives and attitudes. 
Monitoring Committee member, Poland
This is how we create change for a better region.
We exchange experiences in our Baltic Sea region family, we share knowledge and show how the results of different projects could be transferred to other regions around the Baltic Sea.