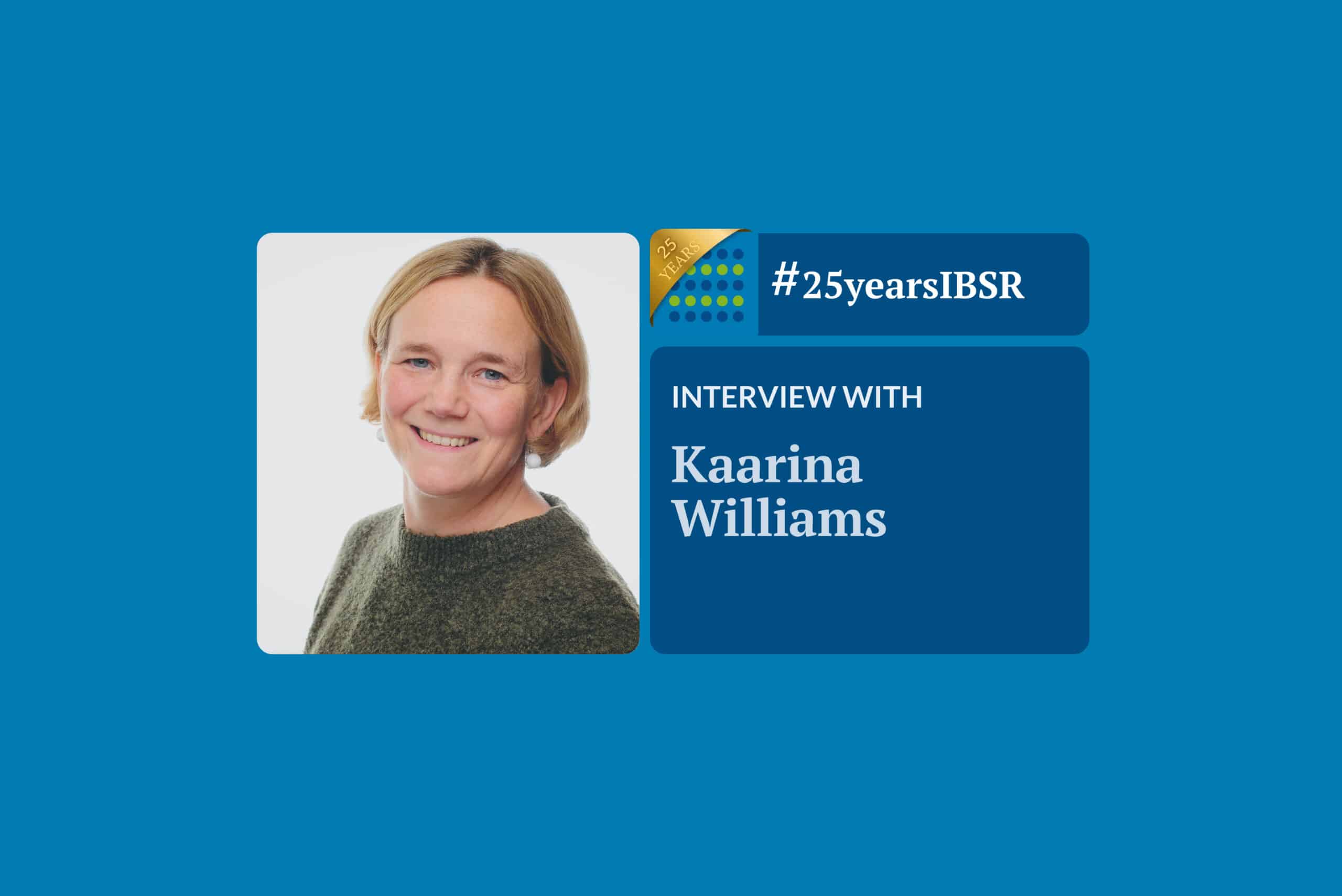 9 May 2023
Looking beyond borders and seeing new horizons
#25yearsIBSR
Kaarina Williams has been connected to the Interreg Baltic Sea Region Programme in many different ways: read now about her unique experiences.
Anna Gałyga: In what ways have you been related to Interreg Baltic Sea Region?
It's been an interesting journey for me as I worked for the Programme in many different roles. I started at the Managing Authority in Kiel, working with the Joint Secretariat a lot and travelling to Rostock very often. Then I was head of the German national subcommittee and thereby a member of the Monitoring Committee representing German regions for about 10 years. After a 2-year break when I worked for the Council of the Baltic Sea States Secretariat in Stockholm, I returned to the Ministry for European Affairs of Land Schleswig-Holstein and took over the co-coordination role of the EUSBSR policy area Culture working with the governance funding of the Programme. And now we are a partner in the Interreg Baltic Sea Region project Baltic Sea Cultural Pearls, an absolute novelty for us. Therefore, the Programme has been part of almost every phase of my professional life.
How do you assess the Programme's benefits for the Schleswig-Holstein region?
Interreg Baltic Sea Region has been the main tool to implement our transnational political goals and actions in Schleswig-Holstein for decades. Every second year, our land publishes a big report of around 200 pages explaining what is going on in the region with regards to Baltic Sea Region Cooperation and there's so much Interreg in there…
Our aim has been to involve as many partners from the region as possible in Interreg projects. We even have a small seed money fund to convince people to take this step. We have done a lot of PR work in the region, also with respective ministers and media visiting project sites. In this way, we promoted, for example, the projects Baltic Slurry Acidification or cities.multimodal.
Can you give some examples of topics that Schleswig-Holstein has been interested in?
Looking back, maritime topics have naturally been quite prominent throughout the years. For example, we had a huge project called Clean Baltic Sea Shipping (2007-13). There was the topic of blue growth and mussel farming in the projects Smart Blue Regions, Baltic Blue Growth and ALLIANCE (2014-20). We also had projects dealing with clearing the Baltic Sea waters, like Baltic Slurry Acidification (2014-20). But project partners from the region also had many other topics they dealt with such as accessible rural areas in the project MAMBA (2014-20). We also had the project SEMPRE (2007-13), which was about social inclusion in rural areas. And since taking over the role of a co-coordinator for Policy Area Culture in 2013, S-H is a promoter for including topics such as social inclusion and resilience in our societies even more to the funding portfolio, arguing that Interreg needs to fund also important "soft" topics for the huge societal transitions that we are dealing with.
What do you think is special about Interreg?
I've read tons of applications and every one of them has its own story to tell. For me, the driving force behind all of this is simply the passion for the whole Baltic Sea region cooperation format. I believe in macro regional cooperation and its added value. And I have really enjoyed the work to translate the Interreg speak into easy words and convince people to think of a transnational component for their project idea.
What's your best memory related to the Programme?
I have so many good memories from all these years. One of the memorable moments was the Programme conference in 2011 in Jyväskylä, Finland. It was a really cold and snowy winter when the airlines went on strike. Around 150 participants were in a panic about how to get back home. But it was also a good momentum for people to form different groups than at the conference, trying to come up with travel plans. I am sure that many new projects and new partnerships were born during these days due to the circumstances. I was myself was stuck at the airport in Helsinki for almost two days when I started a new friendship lasting until today.
After all those years, what associations with Interreg do you have?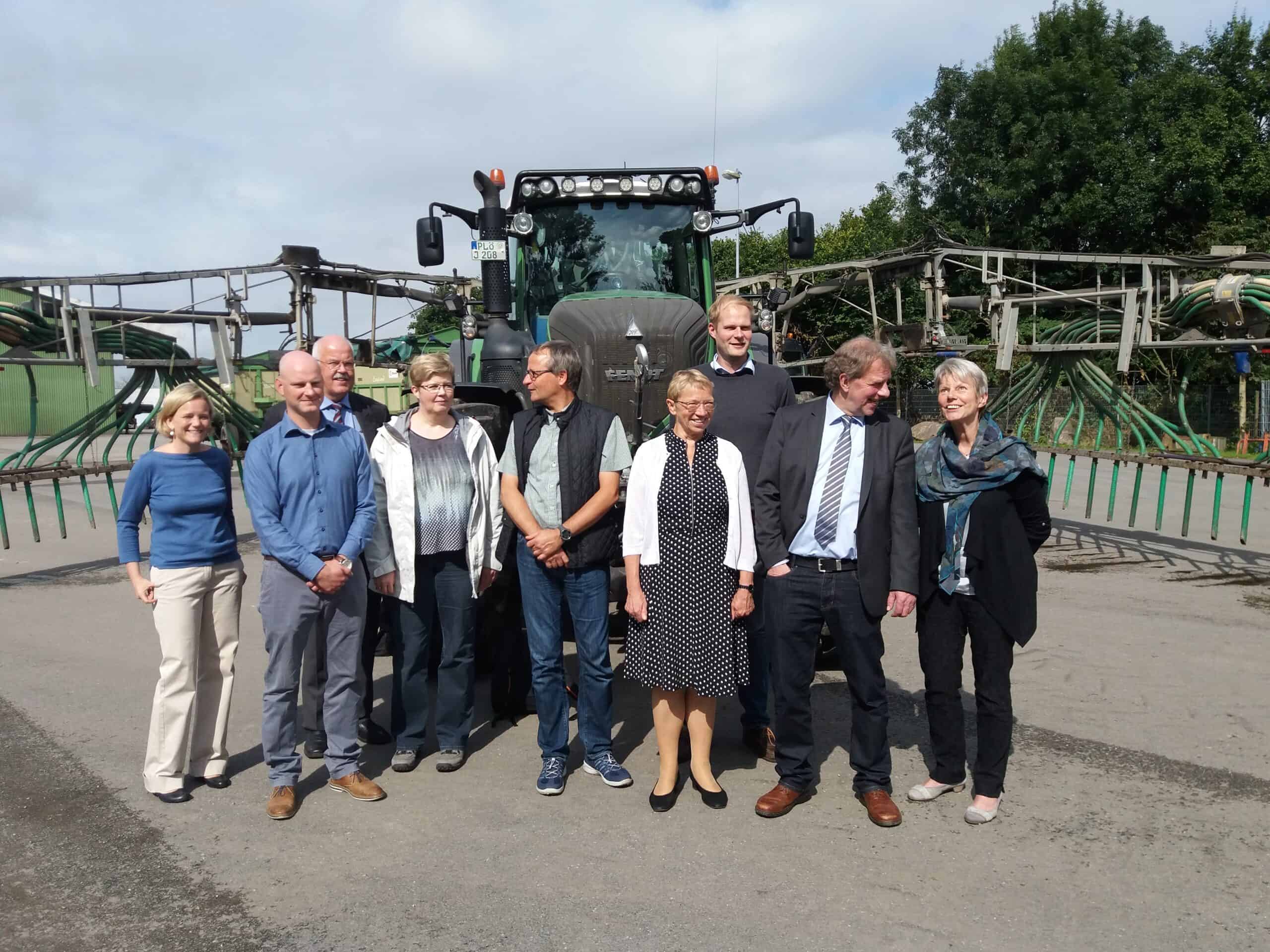 Visit project site at Baltic Slurry Acidification  ©Kaarina Williams
It's the Interreg family feeling that goes beyond the Baltic Sea region, the whole Interreg community is like a European family. It's looking beyond borders and seeing new horizons. It's connecting people and opening up to transnational relations. It's also always still an experiment. And although we have been working together for a long time, every seven years we have to verify whether this experiment is a good one. It's also about the macro-regions and in particular the EUSBSR that has been financed a lot through the Programme.
What would you like to wish the Programme on its anniversary?
Looking back at those 25 years, I think the Programme has changed a lot and managed to adapt well to pressing topics and new challenges. Now, it is more about stability in these uncertain times: Interreg brings a stable framework that works and I hope it will continue like that. I also hope that the Programme will stay so open and flexible to attract more institutions, like municipalities, who have not been so prone to be part of a transnational project. And I hope for a bigger reach out and strong connections to the next generations: let's take the youth on the Interreg journey with us!
#25yearsIBSR
This year, our Interreg Baltic Sea Region Programme is celebrating its 25th anniversary. For more examples of #MadeWithIBSR project results and testimonials of great people who have helped shape the regions with us,  visit our birthday celebrations page!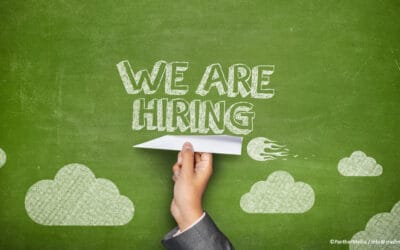 27 September 2023 Join our team! Open position for Communication AssistantWe are currently looking for a Communication Assistant at the Managing...
read more