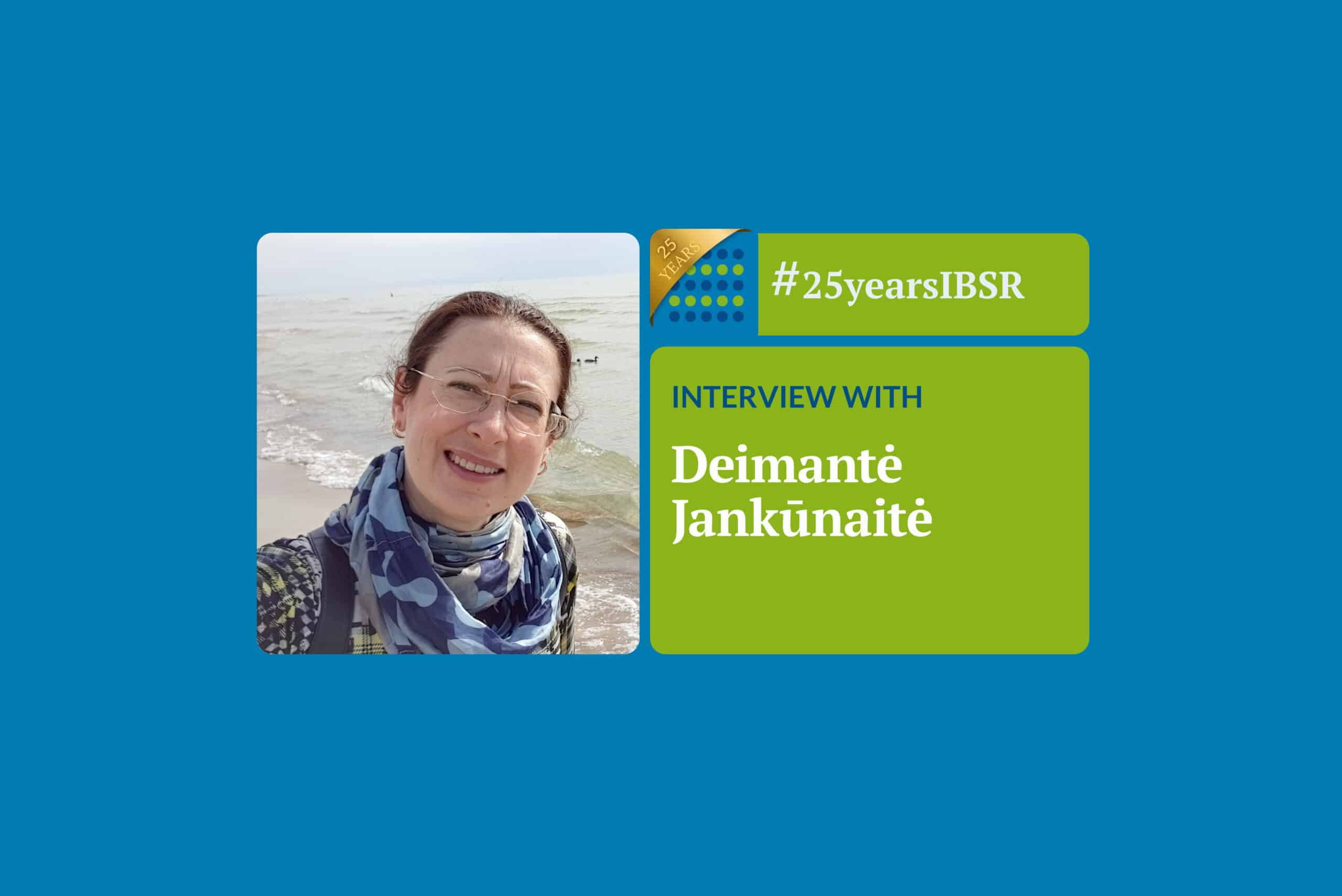 19 April 2023
We need to stick together!
#25yearsIBSR
Finding consensus and learning from each other: listen to Deimantė Jankūnaitė, a Monitoring Committee member from Lithuania, who is sharing her experience with the Programme and benefits for Lithuania.
Anna Gałyga: How has Lithuania benefitted from Interreg Baltic Sea Region?
It's been 19 years since we participated in the Interreg Baltic Sea Region Programme. The benefits for our country are significant: 300 Lithuanian partners received more than EUR 20 million over those years. The Programme offered wide opportunities for partners to find what's best for Lithuanian regions.
The projects covered a mixture of topics: clear waters, transport, nature, culture, tourism or innovation. Not only was it about big cities but also rural areas, from the port to the capital. The projects brought tangible benefits to our whole territory. What's important, the interest from applicants is constantly growing. It is a very good sign for the Programme!
One of the regions that have gained a lot is, for example, the Klaipeda region. We have been active in the field of clear waters there. Different organisations together looked for solutions how to promote a sustainable blue economy and green development. As there's a port in Klaipeda, we had important project activities in sustainable transport and maritime safety. We were also looking for solutions for e-mobility and other fuel sources.
Your best memory related to Interreg Baltic Sea Region?
My best memories and oldest memories are about our Lithuanian start in the Programme. I joined the Programme 18 years ago. Interreg Baltic Sea Region was like our Mother Programme. We only started our cross-border cooperation programmes with Latvia, with Estonia. We took everything that was best: the best practices and all the lessons from Interreg Baltic Sea Region.
I remember our first visits to Rostock: back then we visited the Joint Secretariat once or twice per year. We participated in discussions and seminars together and this is how our experience with Interreg was born. Some of those people I remember from that time, like Vaclav Kaplan, are still working for the Programme.
And after all those years, we are still working together. But Interreg programmes are interesting: you never know what will happen, how it will look in the nearest future, it's always challenging, never monotonous. And it's progressing while stability and competence is kept.
What associations come to your mind when you hear "Interreg"?
First of all, common work and common challenges, close cooperation to find joint solutions and solve these challenges. A variety and a big number of institutions. Partnerships that require big mutual trust between all of us. That's why we are good friends: we learn from each other instead of competing. I think this is very special about Interreg programmes.
Another thing is long discussions which, in this case, is a good thing: this variety of opinions always helps to find good decisions, almost always by consensus. Finding this consensus takes time.
What are your wishes for the future of the Programme?
It could be a big bunch of wishes: to be visible in the region, to have good projects and to bring prosperous results. The most important would be to still have institutions interested in participating in the Programme. I am not worried about this, though: I think Interreg Baltic Sea Region is a flagship programme in the region. I hope to celebrate the 50th birthday of the Programme: when the Programme still helps with relevant topics in the region and brings results.
#25yearsIBSR
This year, our Interreg Baltic Sea Region Programme is celebrating its 25th anniversary. For more examples of #MadeWithIBSR project results and testimonials of great people who have helped shape the regions with us,  visit our birthday celebrations page!
On November 30, the Estonian Ministry of Economic Affairs and Communications hosted the third Real-Time Economy Conference in Tallinn, bringing...
read more