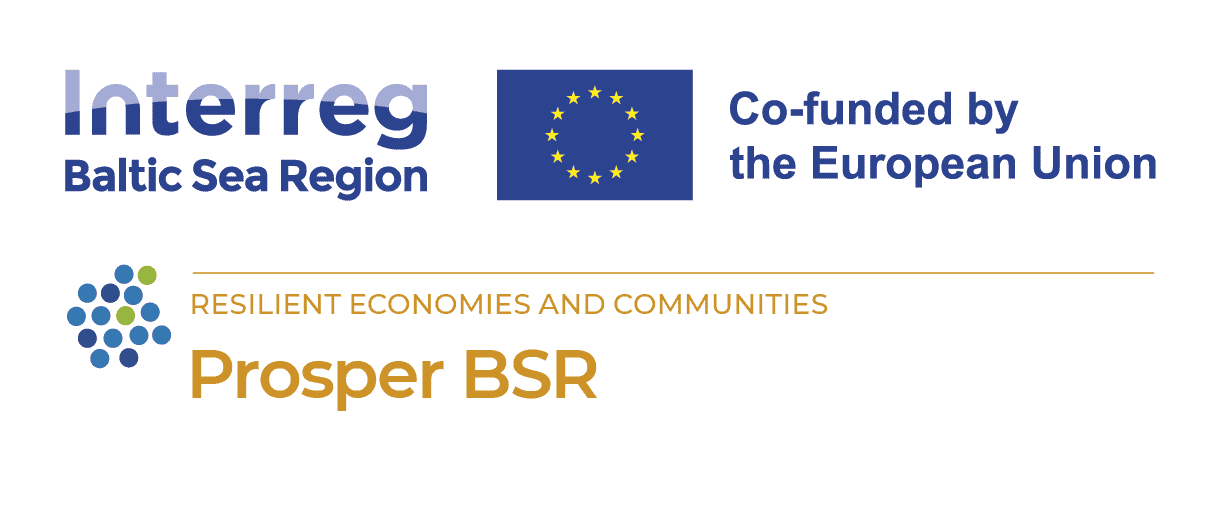 Promoting Perspectives for promising potential workforce in the Baltic Sea Region
Prosper BSR
Prosper BSR
PROGRAMME 2021-2027
priority
1 Innovative societies
objective
1.1 Resilient economies and communities
Project type
Small Project
Implementation
October 2022 - September 2024
Prosper BSR
The project Prosper BSR empowers business support organisations to integrate refugees and immigrants into labour markets, and ensure access to skilled workforce at the same time.
In the spotlight
The Prosper BSR Project Consortium met in Lithuania for a TPM and a Train the Trainer Seminar in September 2023. This was a great opportunity to exchange experiences, meet external stakeholders and build capacities within the project framework.
The Baltic countries have welcomed hundreds of thousands of Ukrainian refugees since February 2022 which poses a sudden change for all involved countries. This large influx of Ukrainian refugees presents resourcing challenges for employment support services. Relevant institutions acting as intermediaries between the business and public authorities lack institutional knowledge on how to connect refugees and immigrants with their local labour markets and how to establish local networks with public administrations in this field.
Providing effective employment assistance to Ukrainian refugees requires adequate resourcing and tailored policies that take into account the specific demographics and uncertain status of those displaced by the war.
This project aims to effectively assist refugees in entering the labor market by facilitating job placement through three key measures: Network Building, Capacity Building, App development. By developing this networked approach, building refugee capacity, and leveraging technology, the project will work to facilitate employment and labour market integration for refugee populations. Careful coordination between stakeholders and adaptable solutions will be key to addressing this pressing challenge.
To build the regional networks that will be formalized through Memorandums of Understanding, partners have already engaged with government and NGO representatives in each area. In Lithuania, Latvia, and Poland and Germany, partners have already researched and contacted potential network members in each country to assess opportunities for resilient, long-term cooperation.
With support from Interreg, this project will facilitate refugee integration through establishing institutional partnerships and cooperation agreements. By signing memorandums of understanding between key stakeholders, the processes developed will address the substantial shortage of skilled labor across sectors. This coordinated approach will have a dual impact - assisting refugees into employment while filling pressing workforce needs.
Copy direct link to this summary
Budgets
Prosper BSR
in numbers.
0.49

Million

Total

0.40

Million

Erdf

0.00

Million

Norway
Overview
Application development update!
Best practice stories related to the employment of Ukrainian refugees and other foreigners are meant to serve as motivational catalysts and instructional narratives within the upcoming app.
The handpicked content is intended to encourage viewers and beneficiaries by displaying attainable goals and presenting real-world applications of theory.
We are currently working on the app's user-centric design which is designed to improve user engagement along with leveraging the EntreComp framework to guide users in evaluating and developing their entrepreneurial competencies.
The app's development phase, which includes both design and programming, is scheduled to commence during period 3 of the project timeframe.
Prosper BSR
in numbers.
53.56315859.8109024

50.037453122.0047174

52.233717221.071432235636493

54.676312225.2711296

56.949397724.1051846
Lead partnerHanse-Parlament
Town

Hamburg

Region

Country

Germany

Region

Hamburg
Representative

Hanse-Parlament

Phone

E-Mail

Web
Total partner budget
201,520.00
Town

Rzeszów

Region

Country

Poland

Region

Rzeszowski
Representative

DANMAR COMPUTERS SP ZOO

Phone

E-Mail

Web
Total partner budget
64,400.00
Chamber of Commerce Poland
Town

Warszawa

Region

Country

Poland

Region

Miasto Warszawa
Representative

Chamber of Commerce Poland

Phone

E-Mail

Web
Total partner budget
72,800.00
Vilnius Chamber of Commerce, Industry and Crafts
Town

Vilnius

Region

Country

Lithuania

Region

Vilniaus apskritis
Representative

Vilnius Chamber of Commerce, Industry and Crafts

Phone

E-Mail

Web
Total partner budget
73,920.00
Latvian Chamber of Commerce and Industry
Town

Riga

Region

Country

Latvia

Region

Rīga
Representative

Latvian Chamber of Commerce and Industry

Phone

E-Mail

Web
Total partner budget
80,640.00
Contacts
Project manager

Max Hogeforster

Hanse-Parlament e.V.

Financial manager

Christian Wildt

Hanse-Parlament e.V.

Communication manager

Anna Maria Czarny

Hanse-Parlament e.V.
Follow us
Social media

Newsletter

Additional links
Events
XVII UBC General Conference "Baltic Sea cities supporting Ukraine"
Project: Prosper BSR
Virtual Meeting & Physical Meeting
24. - 26. October 2023
24 - 26 Oct 2023
XVII UBC General Conference "Baltic Sea cities supporting Ukraine"
Exploring synergies between UBC members and EUSBSR stakeholders regarding refugee integration
1
2023-10-24
2023-10-26
00:00:00
23:59:59
||
|project|
61
Images
Train the Trainer in Vilnius, 2023
10/2023
Train the Trainer in Vilnius, 2023 10/2023 (3 images) Copy direct link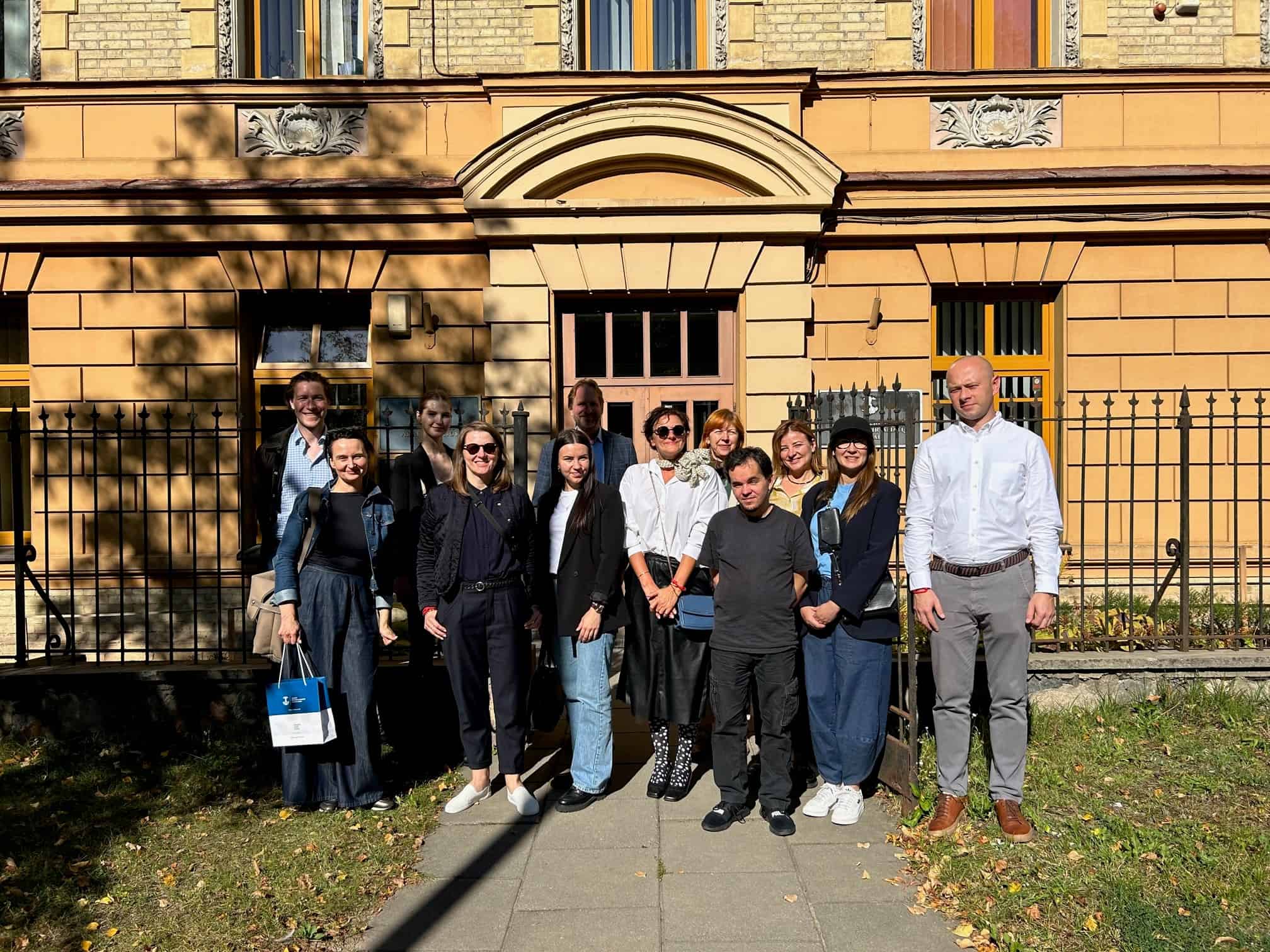 Project Consortium in Vilnius
Deimantė Vilčinskaitė
Presentation of BSI_4WOMEN
Deimantė Vilčinskaitė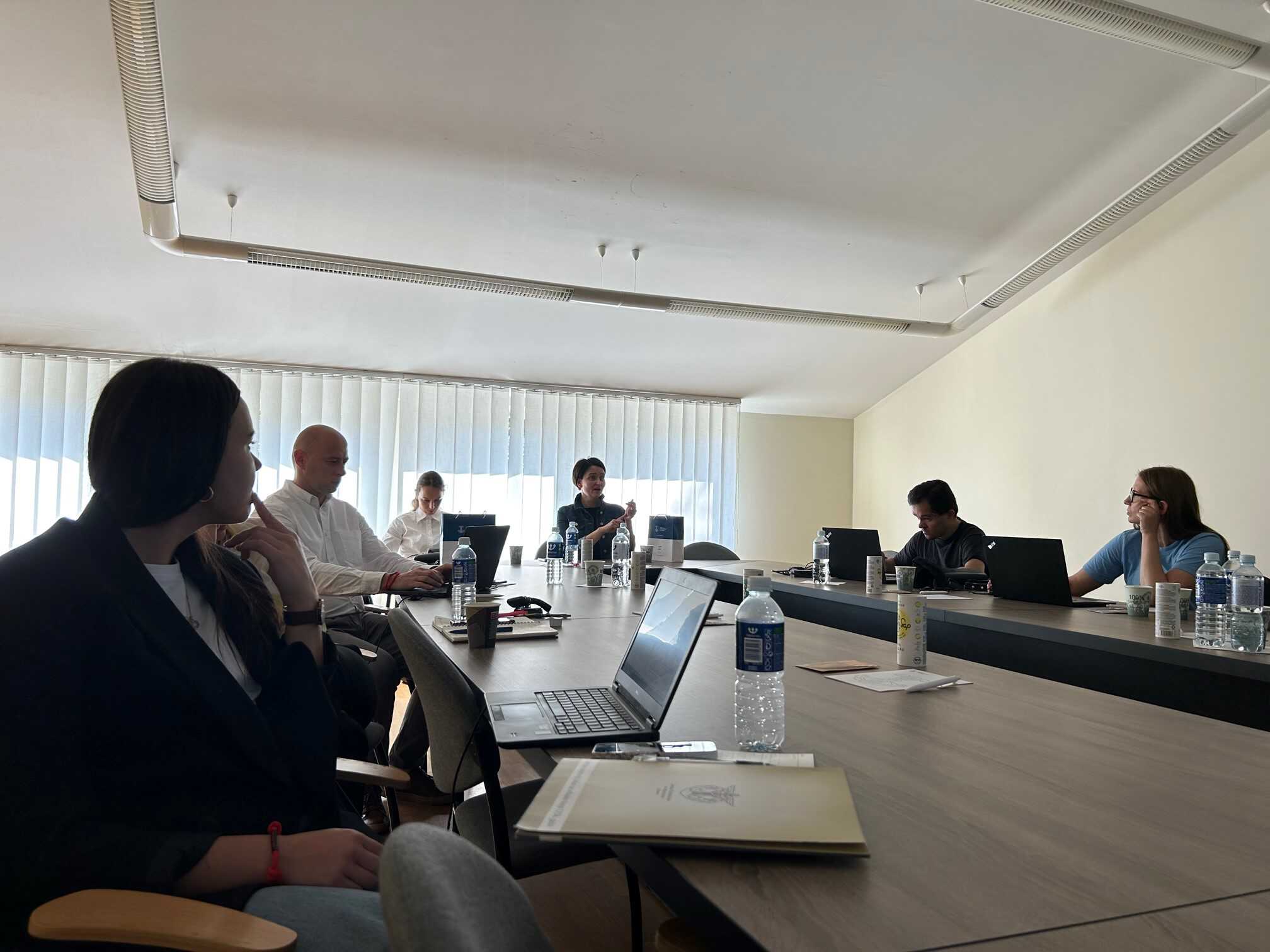 Group work
Deimantė Vilčinskaitė