XVII UBC General Conference "Baltic Sea cities supporting Ukraine"
Virtual Meeting & Physical Meeting
Exploring synergies between UBC members and EUSBSR stakeholders regarding refugee integration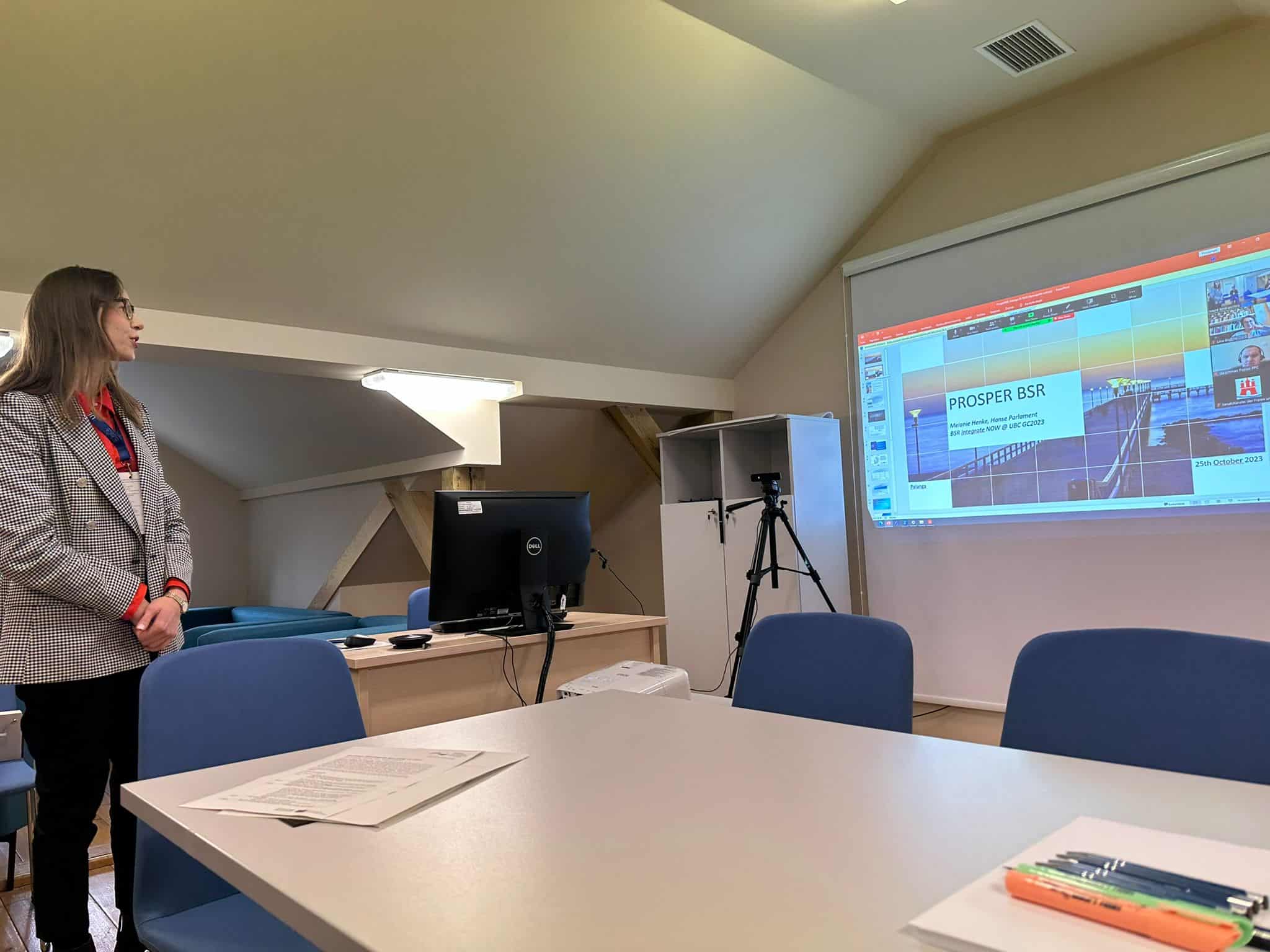 Melanie Henke
Date

24. - 26. October 2023

Organiser

Union of the Baltic Cities

Venue

Palanga Concert Hall, Vytauto g. 43
00135 Palanga
Lithuania
Description
Cities in the Baltic Sea region play a major role when it comes to the practical questions of integrating migrants and refugees. This workshop therefore aims at exploring synergies between UBC members and EUSBSR stakeholders regarding the focus topic of integration of refugees into the countries of our regions. As foreseen in the Action Plan of the EU Strategy for the Baltic Sea Region (EUSBSR), the Policy Area Education coordinated by Norden Assocation and the Free and Hanseatic City of Hamburg is currently setting up a new platform for long-term transnational cooperation in the field of integration, bringing together and engaging relevant stakeholders in the Baltic Sea region. This is not done in isolation from the activities of other formats of Baltic Sea cooperation - the aim is rather to bring the threads together, exchange best practices and jointly launch new initiatives
The Conference in Palanga brought multiple stakeholders together  to discuss how to integrate the Ukrainian and other refugees from war-torn countries which fits within the BSR Prosper framework.
The meeting played a role in the establishment of new connections and networks inlcuding Ms. Merle Andraschko, who is the Policy Area Coordinator for Education in the EU Strategy for the Baltic Sea Region, and Ms. Lina Blayt, who is part of the Diversity Development Group and is connected to the "Towards a professional path" initiative.
We are now looking forward to the workshop on the Temporary Protection Directive that will take place within the framework of the EUSBSR Policy Area Education. This framework covers four areas: education, science, employment and integration of migrants, and idea exchange in a transnational environment.
Agenda
Time

Item

10:00 - 10:15

Welcome and introduction to Policy Area Education with focus on Action 4 "Recognising potential – easing the way for migrants", EU Strategy for the Baltic Sea region
Ms Merle Andraschko, Senate Chancellery of the Free and Hanseatic City of Hamburg, Co-Policy Area Coordinator Education within the EU Strategy for the Baltic Sea Region

10:15 - 10:30

Introduction to the work of Pabėgėlių priėmimo centras (Refugee Reception Center in Lithuania)
Mr Gediminas Pocius (online), Pabėgėlių priėmimo centras

10:30 - 11:15

Pitches: projects implemented by UBC members and other stakeholders

- Ms Lina Blažytė, Diversity Development Group, project "Towards a professional path" (online)

- Ms Anna Sośnicka, Administration and Policy Specialist, UNION OF THE BALTIC CITIES, project PITCH (a model for gender-sensitive integration strategies based on Personalised, partIcipaTory, loCal, and multi-stakeHolder approaches), where UBC is a project partner
- Ms Melanie Henke, Hanse Parlament, Prosper BSR (Promoting perspectives for promising potential workforce in the Baltic Sea region)

11:15 - 11:45

Workshop phase: exploring synergies
- Common challenges in the Baltic Sea region regarding integration: where could we join forces?
- What are possible funding sources?