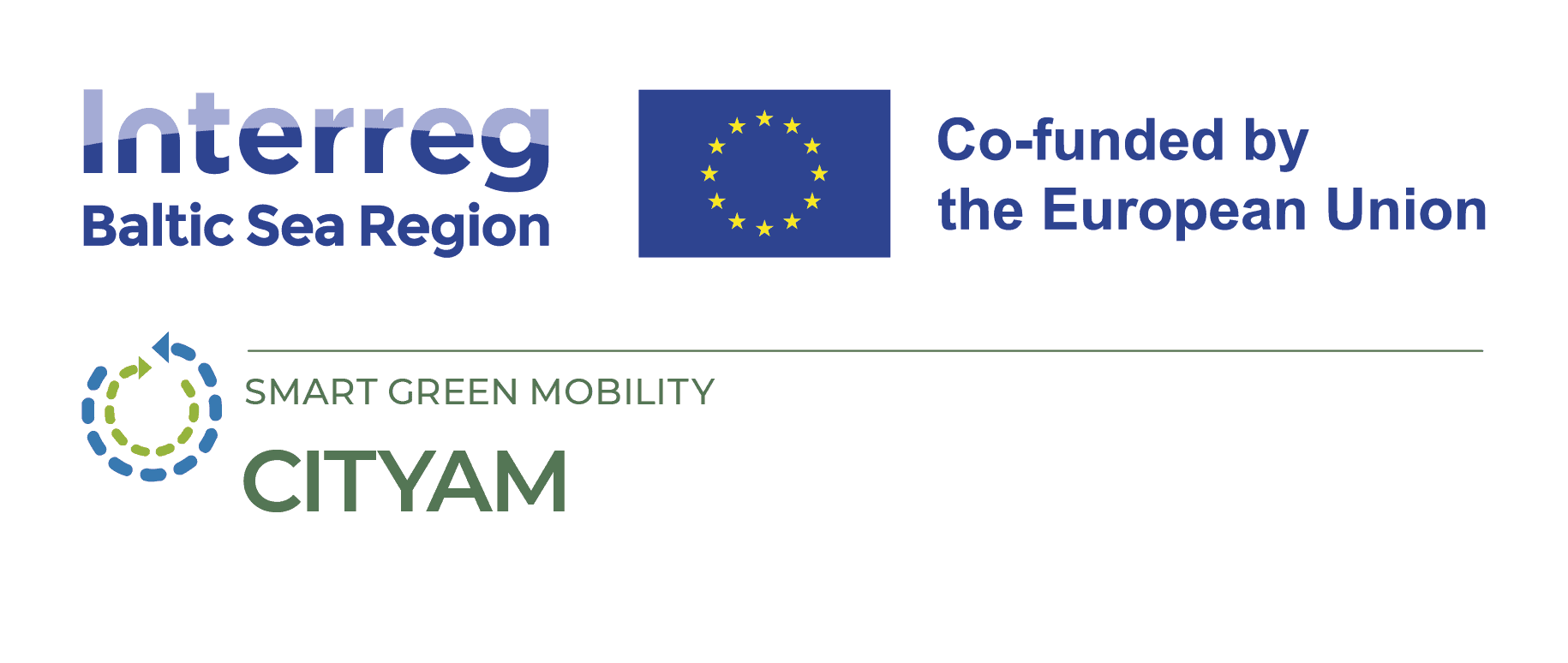 CITYAM - Preparing cities for sustainable Urban Air Mobility
CITYAM
CITYAM
PROGRAMME 2021-2027
priority
3 Climate-neutral societies
objective
3.3 Smart green mobility
Project type
Core Project
Implementation
January 2023 - December 2025
CITYAM
The project CITYAM equips cities with tools to improve airspace management in dealing with emerging urban air mobility and scaling drone operations.
Urban Air Mobility (UAM), its increasingly important role in cities and the tools needed to manage it, are at the core of the CITYAM project. Drones are a green and smart mobility form, but the potential, volume and sustainability of these automated vehicles in the lower airspace of our cities needs management and better planning. For this, a strategy and policies, preparation, greater awareness and more knowledge and tools are crucial. The 13-partner strong consortium with 6 ambitious cities, living lab partners, network organisations and renowned universities will develop, test and scale this. While industry works on overcoming technical challenges and the European Aviation Safety Agency pushes forward with regulations, societies in the BSR - cities and their citizens - should not idly stand by and wait until this new technology has taken permanently a larger place in our daily lives. Therefore, through close transnational cooperation, CITYAM will provide the ingredients and tools for a solid UAM strategy, to adapt city planning practices in relation to landing site and airspace management, and also to scale city-owned drone operations as part of a multimodal transport system. Increasing public officials' capabilities, and measuring public acceptance are key to this work. Through CITYAM, the Baltic Sea region will strengthen its European frontrunner role in UAM and lead the way for local authorities to shape a responsible and sustainable use of the air in our cities.
Copy direct link to this summary
Budgets
CITYAM
in numbers.
3.72

Million

Total

2.97

Million

Erdf

0.00

Million

Norway
Success indicators
CITYAM
in numbers.
60.166557524.9509929

60.182827724.8281208

60.187084824.8265576

53.55127649.983741864837398

59.325117218.0710935

59.40688117.9452091

56.946940124.1053682

58.379894726.7224985

59.394974124.66761888709302

58.248579826.736279808459418

54.370685818.61298210330077

56.949616624.1076175

53.54493159.9954396
Contacts
Project manager

Renske Martijnse-Hartikka

Forum Virium Helsinki

Communication manager

Susanna Puomio

Forum Virium Helsinki

Financial manager

Jaana Bergbom

Forum Virium Helsinki
Follow us
Social media

Newsletter

Additional links
Events
Safe and Sustainable Baltic Sea Region for Future Generations - 4-5 October
Project: CITYAM
Physical Meeting
04. - 05. October 2023
07:00 - 14:30 (EEST)
04 - 05 Oct 2023
Safe and Sustainable Baltic Sea Region for Future Generations - 4-5 October
14th Annual Forum of the EU Strategy for the Baltic Sea Region (EUSBSR) is held in October.
2023-10-04
2023-10-05
07:00:00
14:30:59
||
|project|