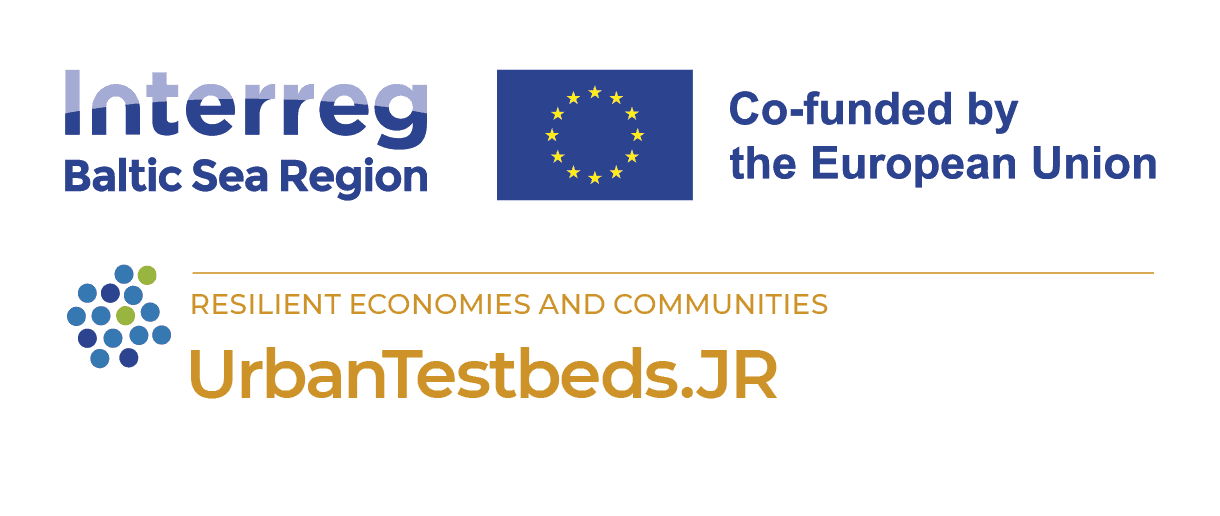 UrbanTestbeds.JR / AI-supported urban testbeds identification, co-design and data-driven storytelling with and for Young Citizens
UrbanTestbeds.JR
UrbanTestbeds.JR
PROGRAMME 2021-2027
priority
1 Innovative societies
objective
1.1 Resilient economies and communities
Project type
Small Project
Implementation
October 2022 - September 2024
UrbanTestbeds.JR
In the project UrbanTestbeds.JR, public authorities use artificial intelligence and storytelling to co-create, together with the youth, climate and sustainability plans for urban spaces.
URBAN TESTBEDS.JR intends to encourage experimentation as a significant means to build resilient communities. Focus is on the co-design of urban testbeds for tangible experiences in sustainability and climate mitigation action with and for young citizens. Aim is to strengthen the joint participatory capacity for young citizens, local public authorities and enabling interest groups. Participatory capacity is seen as a prerequisite to be inclusive in regard to a resilient community, here young citizens, to respond to climate and sustainability challenges. Experimentation includes urban testbed experimentation, service experimentation and experimental governance. The capacity building has three components: 1) Artificial Intelligence supported understanding and deconstructing of climate plans and their transformational goals/paths relevant for local experimentation, 2) Scoping tangible urban experimentation in testbeds, and 3) Storytelling the impact and perspective of the experimentation by means of data-based storytelling. Local authorities and interest groups in Germany, Denmark and Sweden will liaise with higher research institutions partners. Outcome will be a "Playbook for UrbanTestbeds.JR" with solution chapters on urban testbed identification & scoping, co-design sprints with young citizens for testbed scenarios and urban data storytelling, and an artificial intelligence solution module to support the understanding and deconstruction of climate and sustainability plans.
Copy direct link to this summary
Budgets
UrbanTestbeds.JR
in numbers.
0.45

Million

Total

0.36

Million

Erdf

0.00

Million

Norway
Success indicators
UrbanTestbeds.JR
in numbers.
53.540442510.0047018

56.17178510.188681

65.618253822.138308511208276
Lead partnerHafenCity University Hamburg
Town

Hamburg

Region

Country

Germany

Region

Hamburg
Representative

HafenCity University Hamburg

Phone

E-Mail

Web
Total partner budget
192,044.80
Town

Aarhus

Region

Country

Denmark

Region

Østjylland
Representative

Aarhus University

Phone

E-Mail

Web
Total partner budget
130,032.00
Lulea University of Technology
Town

Luleå

Region

Country

Sweden

Region

Norrbottens län
Representative

Lulea University of Technology

Phone

E-Mail

Web
Total partner budget
130,032.00
Contacts
Project manager, Communication manager

Jens Bley

HafenCity University Hamburg

Financial manager

Ann-Gritt Pannenborg

HafenCity University Hamburg
Follow us
Social media

Newsletter

Additional links