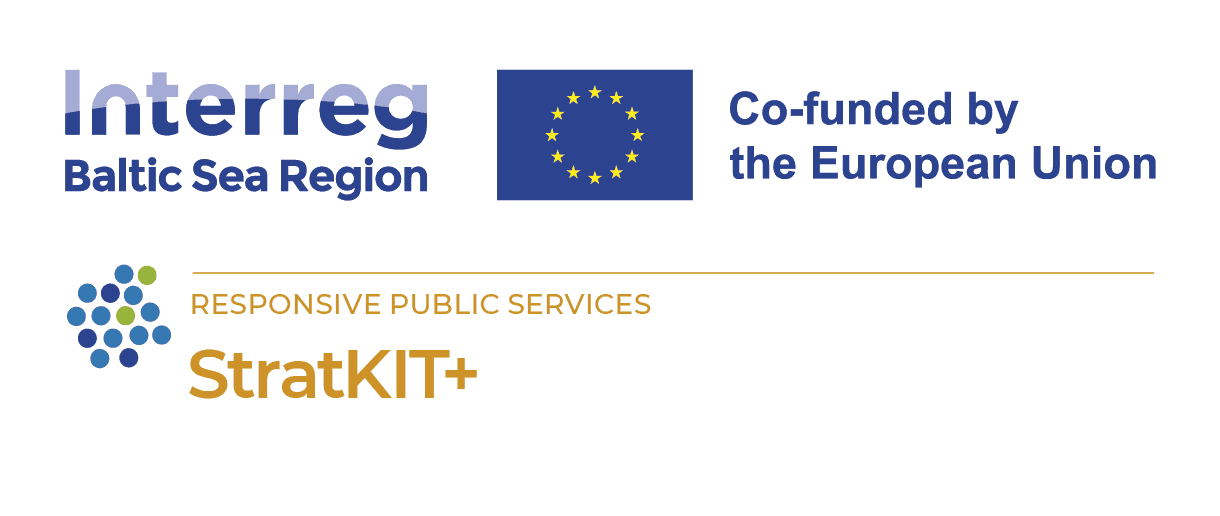 Innovative Strategies for Public Catering: the Expansion of the Sustainable Public Meal Toolkit
StratKIT+
StratKIT+
PROGRAMME 2021-2027
priority
1 Innovative societies
objective
1.2 Responsive public services
Project type
Small Project
Implementation
October 2022 - March 2024
StratKIT+
The project StratKIT+ guides public authorities, catering providers and others on sustainable procurement for schools, daycare, hospitals and other public institutions.
Project summary

To achieve more healthy and sustainable food consumption in the public sector in the BSR is the main challenge addressed by StratKIT+ project as there are many institutional, economic, social and psychological barriers to implement high-quality criteria for the public procurement and catering services. Public meal organisations need support, guidance and networks in incorporating environmental targets and strategies to their main task of serving nutritionally adequate meals. Authorities need more knowledge on food and public meals to prioritize better and send right messages to the food service providers.There is a variety of actors, i.e. national authorities, NGOs, etc that offer a support but the information would benefit from increased accuracy and availability, such as offered by Sustainable Public Meal Toolkit+. Pedagogues lack time, knowledge, support and the assignment to aid new generations in forming their sustainability capacity in relation to food consumption. All the actors could and should cooperate better to tackle possible lack of experience, motivation and knowledge. Municipalities and food service providers should be able to respond quickly to challenges affected by legal regulations, social changes and different crises, while at the same time not being afraid or reluctant to become local pioneers in GPP or vegan public meals. Addressing it all, StratKIT+ will contribute with a variety of ways to increased sustainability of public meals in BSR.
Copy direct link to this summary
Budgets
StratKIT+
in numbers.
0.50

Million

Total

0.40

Million

Erdf

0.00

Million

Norway
Success indicators
StratKIT+
in numbers.
62.789373922.8206754

59.451931924.7176649

57.707232611.9670171

52.5158828514.112973822994086

55.88404212.469355

50.259898719.0215852

50.095579318.5419933

59.08386115000000417.49085301467332

56.947784924.1064512

52.233717221.071432235636493

54.232911823.520564

57.8479954526.994490282308846

50.84655734.351697

59.435147824.77303058847621
Contacts
Project manager, Financial manager

Leena Viitaharju

University of Helsinki Ruralia Institute

Communication manager

Urszula Ala-Karvia

University of Helsinki Ruralia Institute
Follow us
Social media

Newsletter

Additional links
News
News
Open call for the new tools to the Sustainable Public Meal Toolkit
Submit your proposal via the online form till 31.03.2023 and inspire others!
News
#PoliticsAwards 2023 finalist: Rybnik's Model of Action for Sustainable Consumption and Production
Our Polish partner, Municipality of Rybnik was selected as a finalist in the category Climate ...
Events
BSR Farm-to-school co-creation days
Project: StratKIT+
Physical Meeting
28. February 2023 - 01. March 2023
28 Feb - 01 Mar 2023
BSR Farm-to-school co-creation days
StratKIT+ will attend the co-creations days of the farm-to-school program pilots.
1
2023-02-28
2023-03-01
00:00:00
23:59:59
||
|program|project|
59
Please choose albums below
StratKIT+ gallery
02/2023
StratKIT+ gallery 02/2023 (1 image)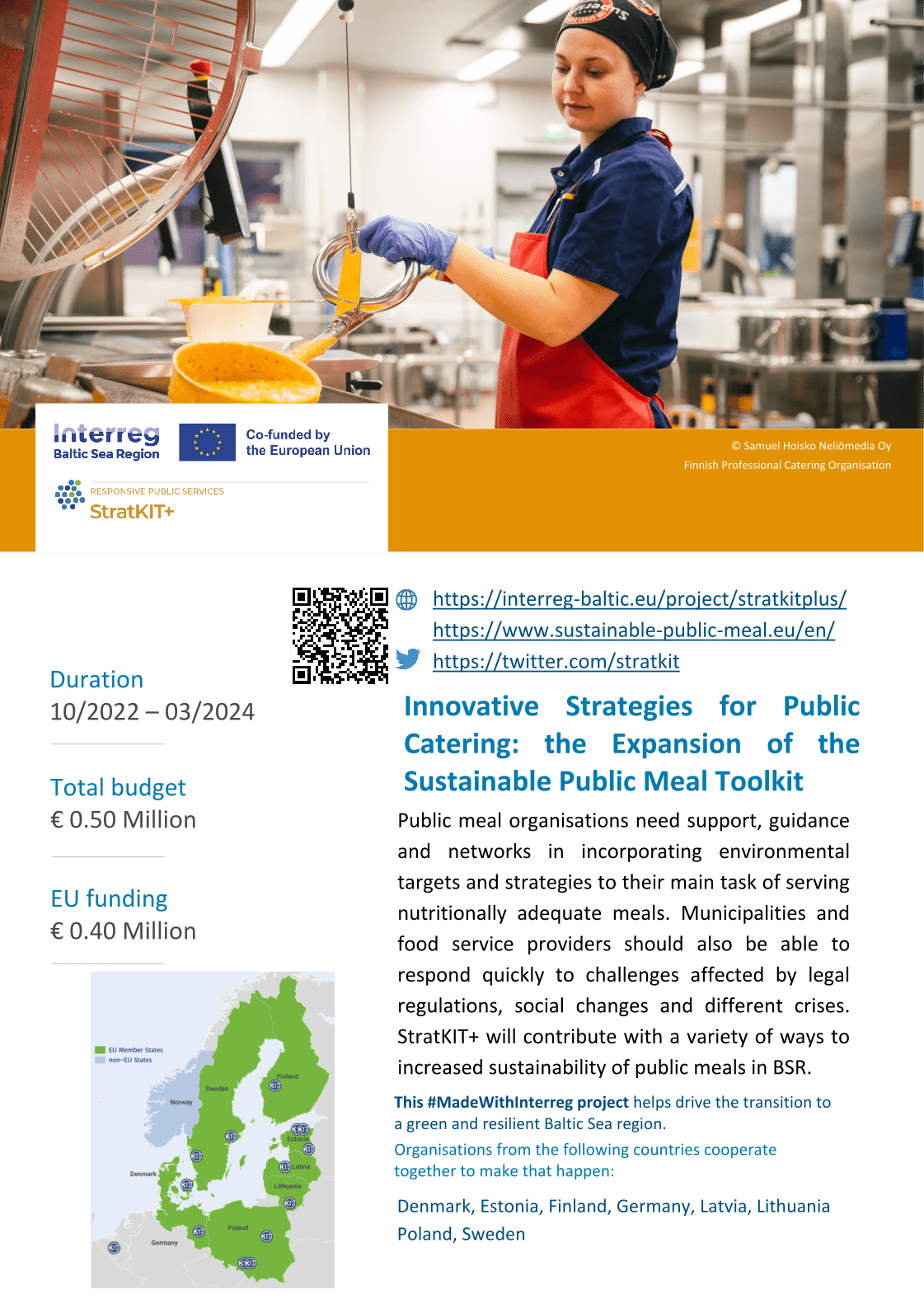 Project Poster
@StratKIT+
Publications
Cooperation towards more sustainable public meals in the Baltic Sea Region

A short article introducing the project for academic and general public published in Finnish language (page 9).

|0|