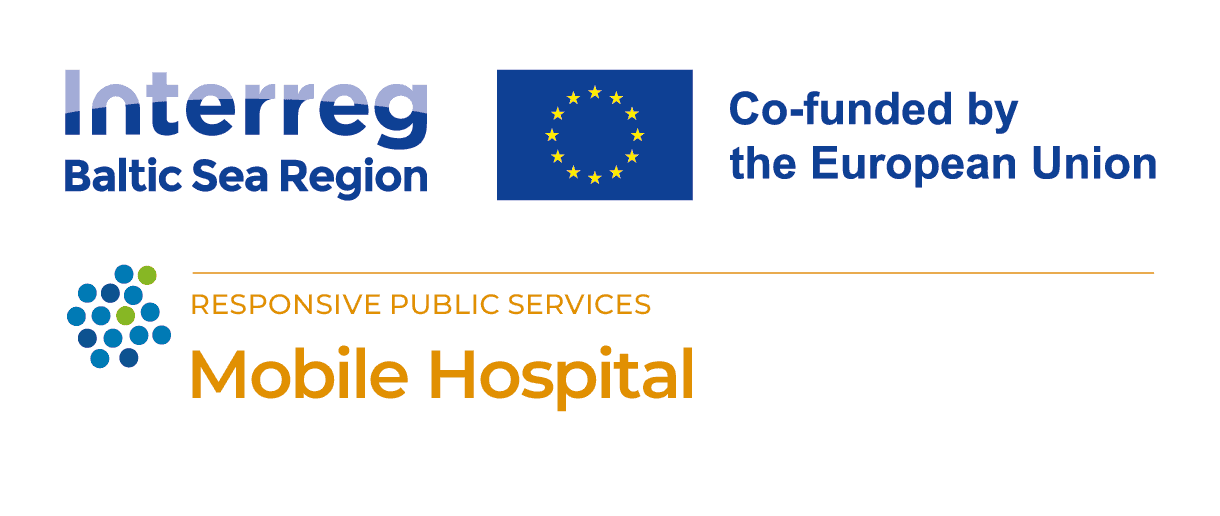 Mobile Hospital, Digital counseling environment for children and families
Mobile Hospital
stock.adobe.com
Mobile Hospital
PROGRAMME 2021-2027
priority
1 Innovative societies
objective
1.2 Responsive public services
Project type
Small Project
Implementation
August 2023 - July 2025
Mobile Hospital
The project Mobile Hospital develops a mobile application that helps children and their families experience authentic hospital surroundings and better prepare for a hospital visit.
Project summary
Mobile Hospital project aims to ease the nursing staff's work and streamline a conduct of a procedure with child patients by providing unique, authentic tool for preparing children for hospital visit and procedures. At the same time, it reduces children's fear of hospitalization that often is caused by unknown environment and equipment. Fear can, for example, cause mobility in procedure where there should stay still or lack of cooperation, making procedure more difficult to do. The challenge that hospitals face when trying to provide children with adequate information and counselling before hospitalization lies in the lack of resources to organize pre-tour of the hospital and lack of counseling materials targeted to the children. There are many applications developed for children, but many of them have been developed without cooperation with hospitals. At least, they are not widely and systematically used. The universities, children's hospitals and NGOs that improve the care of children in healthcare services will jointly develop the Mobile Hospital application, that utilize the 360 pictures. 360 feature enables children and families to encounter the authentic hospital environment, access relevant information, familiarise themselves with the procedure at their own pace. The application will be piloted and evaluated by end-users (children/families) in three countries. Even if 360 pictures are taking in a certain hospital, the material will be usable also in other hospitals.
Copy direct link to this summary
Budgets
Mobile Hospital
in numbers.
0.31

Million

Total

0.25

Million

Erdf

0.00

Million

Norway
Success indicators
Mobile Hospital
in numbers.
60.448910322.2960629

54.370685818.61298210330077

59.348885318.0328329
Lead partnerTurku University of Applied Sciences
Town

Turku

Region

Country

Finland

Region

Varsinais-Suomi
Representative

Turku University of Applied Sciences

Phone

E-Mail

Web
Total partner budget
135,294.40
Town

Gdańsk

Region

Country

Poland

Region

Trójmiejski
Representative

University of Gdansk

Phone

E-Mail

Web
Total partner budget
52,690.40
Karolinska University Hospital
Town

Stockholm

Region

Country

Sweden

Region

Stockholms län
Representative

Karolinska University Hospital

Phone

E-Mail

Web
Total partner budget
121,497.60
Contacts
Project manager

Mirka Toivonen

Turku University of Applied Sciences

Financial manager

Maarit Nurminen

Turku University of Applied Sciences

Communication manager

Tiina Pelander

Turku University of Applied Sciences
Follow us
Social media

Newsletter

Additional links