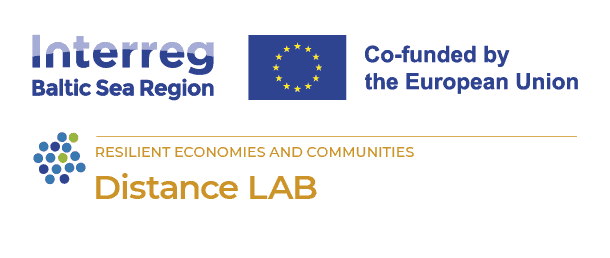 Distance LAB – remote service hub for SME's and public sector
Distance LAB
Distance LAB
PROGRAMME 2021-2027
priority
1 Innovative societies
objective
1.1 Resilient economies and communities
Project type
Core Project
Implementation
January 2023 - December 2025
Distance LAB
The project Distance LAB equips public and private organisations with intercultural skills and business support to help them work remotely in an efficient way.
Project summary

DistanceLAB creates tools to improve the stakeholders' resilience and adaptability by improving their skills in remote activities, especially distance soft skills (DIS). The project is topical as the COVID-19 pandemic and energy crisis have pushed organizations for a change. Now it is the time to take advantage of these changes and create new ways of success. The developed tools and methods are divided into 3 categories; communication and innovation, sustainability and remote business strategy. In this application "service" is used as an umbrella term for all these outcomes. These services develop the businesses' existing activities and evolve them into hybrid and remote. The services and expertise is brought together in a hub. The hub offers the collective expertise of business development experts and the network of Baltic area. The hub is a co-operative effort of all partners and is open for international expansion. Each partner country will develop its own living lab of innovation. The living labs collaborate together in the hub and with other, existing clusters and networks. The hub shares knowledge and experiences on activities following EU and local level strategies by developing and adjusting the business to support the strategic objectives. Transnational collaboration and green transition are the backbone of the project's activities and later, services provided in the hub. Public actors advocate local strategic changes towards a resilient and remote-adapted society.
Copy direct link to this summary
Budgets
Distance LAB
in numbers.
2.82

Million

Total

2.02

Million

Erdf

0.15

Million

Norway
Success indicators
Distance LAB
in numbers.
63.83366125000000623.162068173802083

61.005488525.6641573

62.73772397.1590265

56.949397724.1051846

54.898213923.9044817

50.13865221.9678841

64.752018520.959339

54.751583925.264914472276228

57.390391821.5635991
Contacts
Project manager, Communication manager

Leena Toivanen

Centria University of Applied Sciences

Financial manager

Johanna Salmi

Centria University of Applied Sciences
Follow us
Social media

Newsletter

Additional links
Events
DistanceLAB kick-off meeting
Project: Distance LAB
Virtual Meeting & Physical Meeting
08. - 09. March 2023
08 - 09 Mar 2023
DistanceLAB kick-off meeting
First meeting of the project partners to go through the working plan for future activities
1
2023-03-08
2023-03-09
00:00:00
23:59:59
||
|project|
57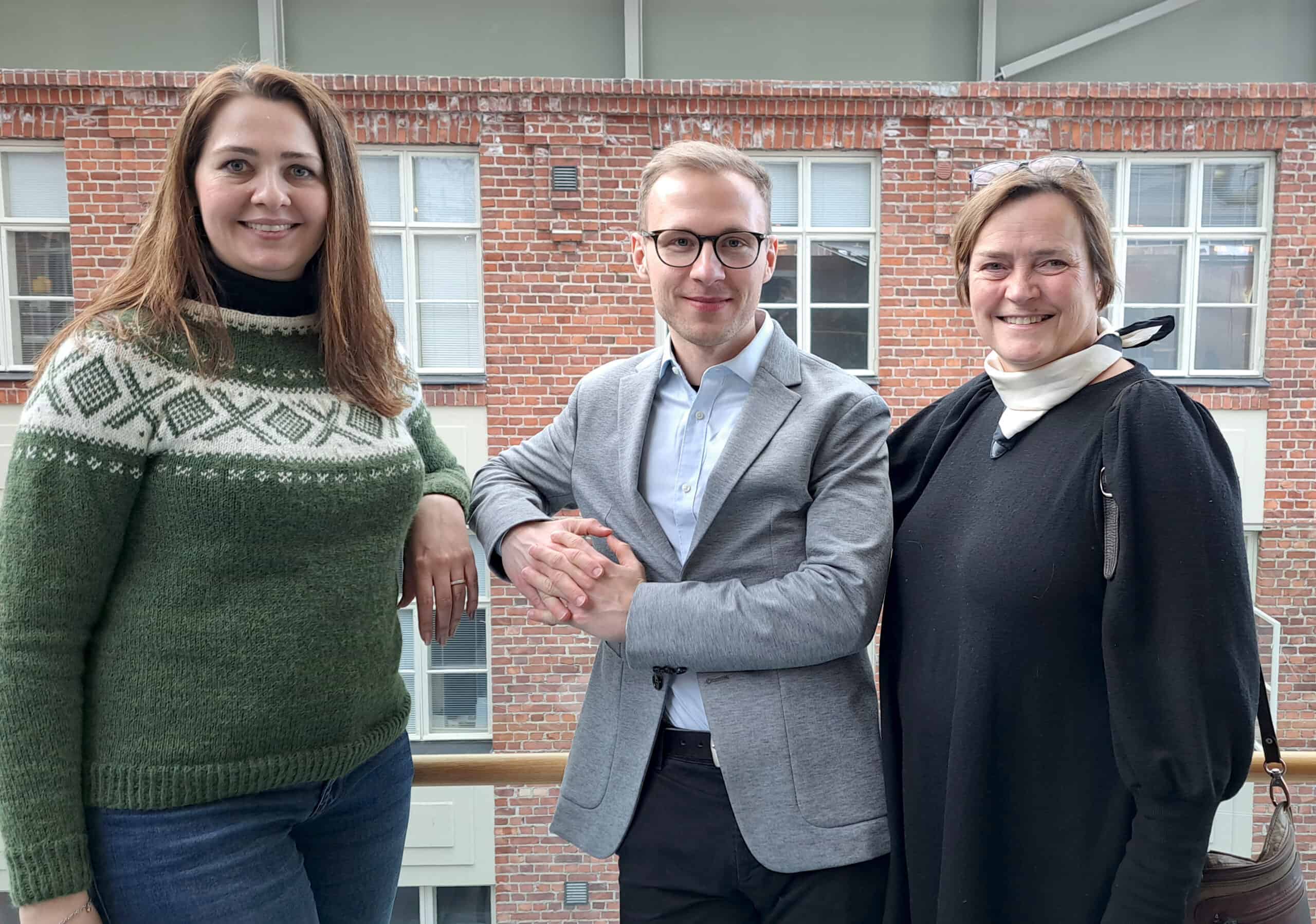 DistanceLAB
Møre and Romsdal County Council DistanceLAB team
We can't wait to get to action – there are many SMEs in our Møre and Romsdal county, that will benefit from the new tools we are about to develop!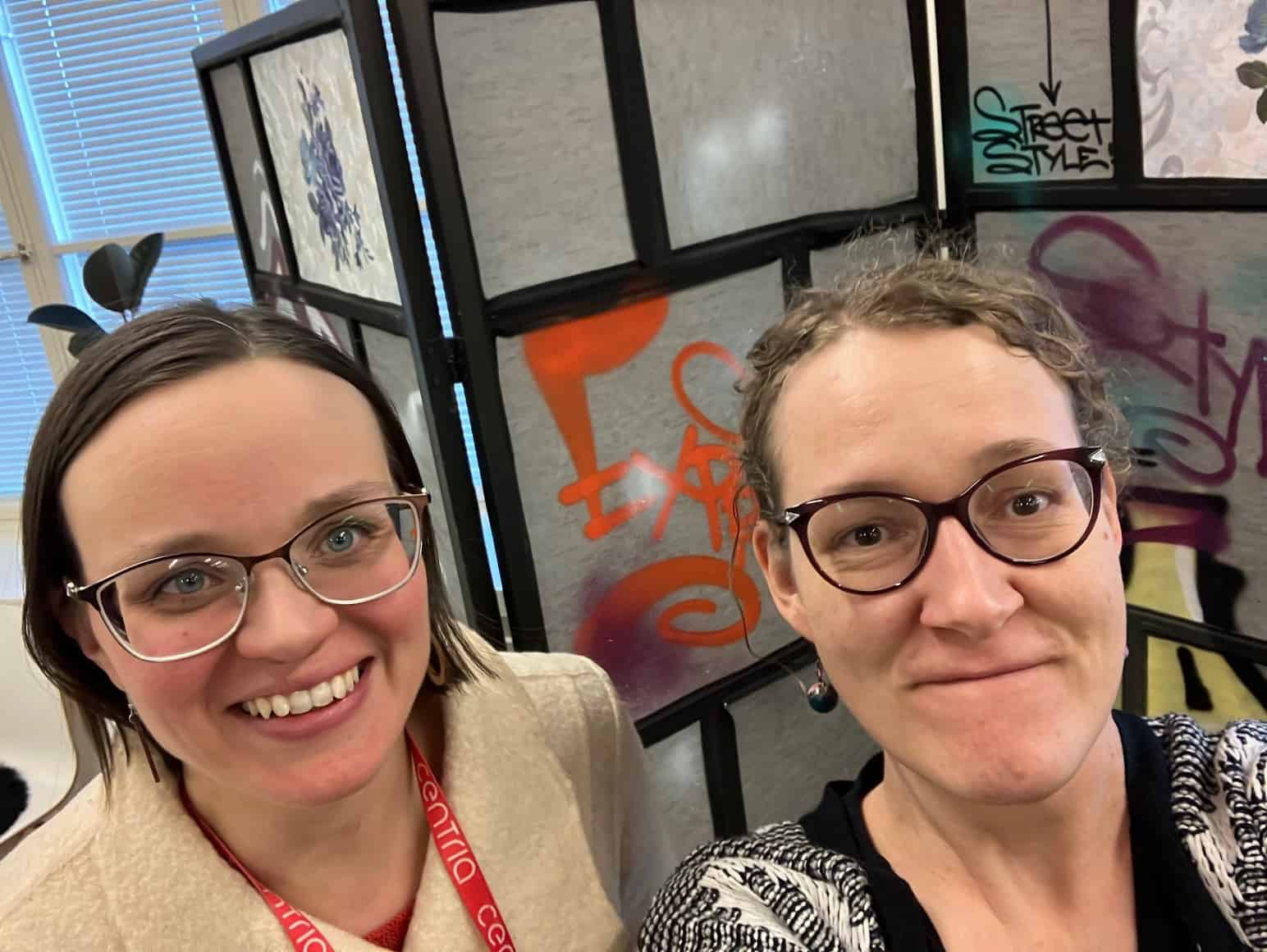 Centria
Laura Palovuori & Kati Hyvönen
RDI specialists
Happy to get started with the project!