10 July 2023
Enhancing sustainable food consumption in the public sector through collaboration and innovation.
Interview with Sara Seing from Södertälje Municipality
Written by Anna Zaccaro
How can StratKIT+ project overcome barriers and create a healthier and more sustainable public food consumption in the BSR? Sara Seing from Södertälje Municipality tells us what they expect to accomplish thanks to EU funding and the Interreg Baltic Sea Region support.
​
What were your expectation the first time you participated into an Interreg co-funded project?
When I first joined an Interreg co-funded project, my expectations were not limited to simply accessing funds for our organization. Instead, it was a thrilling opportunity to engage in an EU project and collaborate with partners from Sweden and across the Baltic Sea. The perspective I had was one of excitement and eagerness to work on a project that aligned with our goals and allowed us to cooperate with like-minded organizations.
What would be the biggest takeaway from from this experience?
Throughout this journey, we've undergone a lengthy process of applying to numerous funding opportunities. While it may not have been a conventional path, we persevered in our pursuit of development projects that promote sustainable food production and consumption in collaboration with other stakeholders within our municipality. Joining this particular project made me rejoice as it provided us with the opportunity to address the issues we had long desired to work on and cooperate with others who share our vision. 
Why would you encourage others to apply? Why is it worth it?
I wholeheartedly encourage others to apply for Interreg projects because of the incredible chance it offers to collaborate with various actors in the food system. Whether it's government authorities, businesses, or societal organizations, you can cooperate with all the relevant stakeholders required for success in your work. By engaging in a transnational project, you gain valuable insights into how different countries navigate public procurement regulations and other challenges. Additionally, networking with peers facing similar issues and exchanging experiences proves highly fruitful.
Why have you decided to join StratKIT+ project?
I decided to join the StratKIT+ project due to the valuable experience we had gained from a previous Interreg project, as well as the enticing new challenges presented by this initiative. The Sustainable Public Meal Toolkit offered by the project is incredibly useful for our organization's work. While the project we are currently involved in focuses more on networking, the StratKIT project itself was larger in scope. I saw this as an opportunity to utilize the toolkit within our organization and tap into the knowledge shared by other organizations involved in its creation. Since we did not participate in the initial StratKIT project, joining StratKIT+ allowed us to access these invaluable resources.
#DidYouKnow
StratKIT+ unites innovation partners and relevant stakeholders in all Baltic Sea region countries (belonging to the EU) for transnational cooperation and networking to: increase institutional capacity of public authorities and catering service providers as innovation drivers/agents, build a shared understanding on crises management for public meals, maintain and enlarge the Baltic Sea region network on sustainable public meals.
What's the challenge that you want to address?
Our challenge lies in using public meals as a tool for sustainable food production and consumption. Given our responsibilities in managing public procurement and food production, it is crucial for us to serve meals that are sustainably produced and nutritious. The StratKIT toolbox offers a range of tools and ideas for addressing these challenges effectively.
Why do you need a transnational project to tackle this challenge?
The need for a transnational project arises from the fact that we are part of the European Union, subject to the same regulations, including public procurement. Exploring how other countries handle similar issues is immensely interesting and provides opportunities for learning. For instance, neighboring Finland's experiences in handling preparedness in case of war offer unique insights. Transnational collaboration allows us to exchange experiences and knowledge with organizations facing similar circumstances, which proves fruitful for everyone involved.
What will be the result of your project? Who will benefit from these results?
In our case, the project's result will benefit our organization in various ways. We will implement the knowledge gained from the project into our daily operations, particularly in terms of public procurement. Additionally, we will focus on using the Sustainable Public Meal Toolkit to facilitate workshops between parents, children, and schools. This interactive approach will raise awareness about sustainable food production, consumption, and their impact on the climate, environment, and personal health. It will also help shift preferences from fast food to locally grown, environmentally friendly alternatives. By adopting a "Diet for Green Planet" concept, based on the project's earlier developments, we aim to provide support to food companies in the region and promote sustainable practices.
What do you think will be the most challenging aspect of this project that you joined?
The most challenging aspect of the project we are currently involved in revolves around finding a balance between networking and production. While the project primarily focuses on networking, we also have a goal to produce tangible outcomes. Fortunately, we have a valuable resource in the form of a toolkit that has made the process relatively smooth so far. We have explored the toolkit, identified useful components, and adapted them to suit our context. Currently, we are in the process of creating and testing a pilot program in two schools with diverse student backgrounds. Despite the helpfulness of the toolkit, challenges remain, particularly in terms of communication in digital meetings, coordinating schedules, and managing administrative tasks. Additionally, working with numerous partners and finding common ground can be a complex undertaking. However, we are accustomed to these challenges as they are inherent to project work and are not unique to Interreg-funded projects.
#DidYouKnow
Millions of public meals are served daily in the Baltic Sea Region based on strict health, legal and social regulations. The pressure for changes comes also directly from the citizens, whose increasing awareness and preferences, e.g. for more sustainable diets, puts public authorities, especially at municipal levels in need for new activities regarding public procurement and catering services.
What do you think will be the most exciting aspect of this project?
The most exciting aspect of this project is the opportunity to meet our partners in person at the StratKIT+ partner meeting and stakeholder workshop on "Sustainable Public Meals Resilient to Crises" event in April. This gathering will allow us to engage directly with the partners, exchange experiences, and strengthen our collaboration. Moreover, the development of tools and the implementation of the pilot workshops are also highly interesting. It is a novel experience for us, and we eagerly anticipate the outcomes. The fact that the tools have been successfully used in a previous workshop in a city in Poland gives us confidence in their effectiveness. Overall, we are enthusiastic about the project's potential and the chance to contribute to sustainable food production and consumption within our municipality. Joining an Interreg project has been pivotal for our progress in this area, and we are incredibly grateful for the opportunity it has provided us.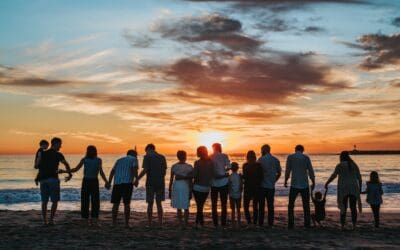 Why play alone if we can play together? We are #StrongerTogether after all! Interreg Baltic Sea Region has witnessed the growth of the first EU macro-regional strategy, EU Strategy for the Baltic Sea Region. Over a decade later, the region and its people benefit from a strong and unique partnership between the Strategy and the Programme.
read more