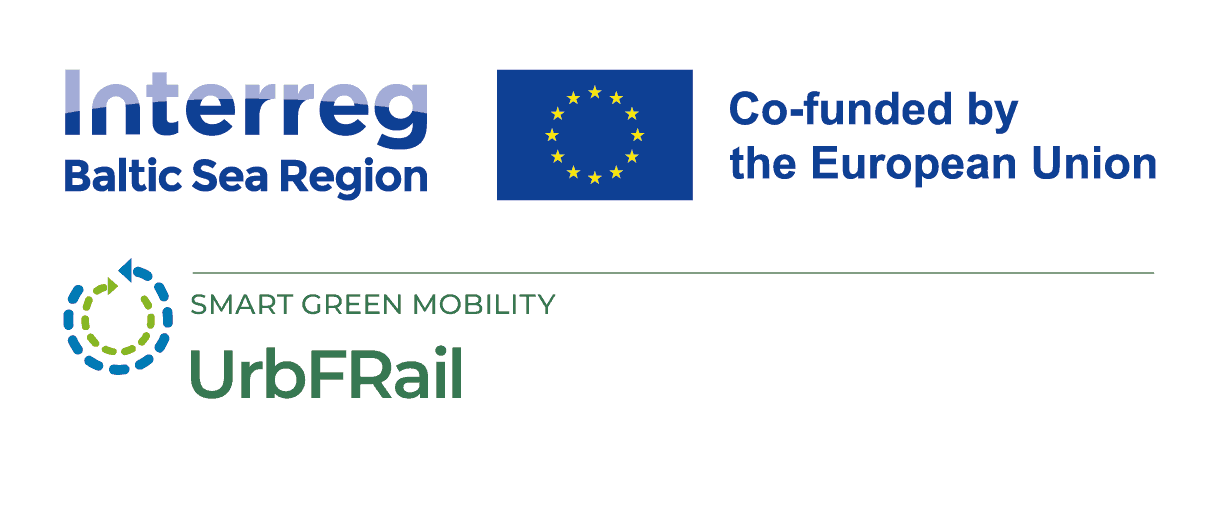 Revitalisation of Inner-Urban Freight Rail Hubs
UrbFRail
stock.adobe.com
UrbFRail
PROGRAMME 2021-2027
priority
3 Climate-neutral societies
objective
3.3 Smart green mobility
Project type
Small Project
Implementation
August 2023 - January 2025
UrbFRail
The project UrbFRail enables spatial and transport planners to create and revitalise freight rail hubs to improve last-mile transport in inner parts of the cities.
During the past 30 years, inner-urban freight rail transport dramatically lost importance due to de-industrialization following the collapse of socialist countries and commercialisation of rail transport, leaving inner-urban freight rail infrastructure largely unexploited. With the growing need to reduce carbon emissions in transport, these areas are getting into focus again, to shift goods from road to rail and to make last mile transport more sustainable. The development of inner-urban freight rail hubs is a complex issue, as a number of requirements have to be met, e.g. related to infrastructure, spatial planning, economic feasibility as well as financing and governance. Political decisions that may involve substantial public investments, require to be well prepared development concept and process. With inner-urban freight rail transport having been out of the focus for the last 30 years, planners are lacking expertise and guidance is needed. This challenge is addressed by UrbFRail by developing a set of tool that will enable spatial and transport planners to select suitable areas for freight rail hubs and to foster their revitalisation: the urban freight rail screening and the urban freight rail development tool. Both tools will be designed to get applied to similar cases with the possibility to adopt them. Via a Urban Rail Freight Learning Platform, planners will be able to access the tool and to use it in their daily work.
Copy direct link to this summary
Budgets
UrbFRail
in numbers.
0.50

Million

Total

0.40

Million

Erdf

0.00

Million

Norway
Success indicators
UrbFRail
in numbers.
52.513232313.415751722185696

52.221639421.00737979000361

59.332564818.0480469

59.353894817.9714372

50.259898719.0215852

57.707232611.9670171

59.325117218.0710935
Town

Katowice

Region

Country

Poland

Region

Katowicki
Representative

Metropolis GZM

Phone

E-Mail

Web
Total partner budget
50,384.99
Lindholmen Science Park AB
Town

Göteborg

Region

Country

Sweden

Region

Västra Götalands län
Representative

Lindholmen Science Park AB

Phone

E-Mail

Web
Total partner budget
37,730.00
KTH Royal Institute of Technology
Town

Stockholm

Region

Country

Sweden

Region

Stockholms län
Representative

KTH Royal Institute of Technology

Phone

E-Mail

Web
Total partner budget
37,730.00
Contacts
Project manager, Financial manager, Communication manager

Steve Danesch

Senate Department for the Environment, Urban Mobility, Consumer Protection and Climate Action
Follow us
Social media

Newsletter

Additional links