Digital Innovation Capacity Building
DINNOCAP
PROGRAMME 2014-2020
objective
1.3 Non-technological innovation
DINNOCAP
The project helped SMEs, industry organisations and public authorities strengthen digital innovation capacity building.
Project summary

Even if the countries across the Baltic Sea region are frontrunners in many aspects of digital economy, more needs to be done in terms of enhancing and balancing digital economy development in the region. To address the challenge, the forerunner project DIGINNO focused on facilitating digital single market related to policy discussions. It developed strong cross-sectoral industry digitalisation community and engaged associations, universities, public authorities and sectors to better understand each-others challenges and find common solutions.
Based on tools developed in DIGINNO, the project DINNOCAP worked on improving digitalisation methods and their practical use. It focused on more familiarity with digitalisation and digital awareness tools, enabling actors to increase their digitalisation capacity.
Budgets
DINNOCAP
in numbers
0.88

Million

Total

0.66

Million

Erdf

0.03

Million

Eni + Russia

0.02

Million

Norway
Achievements
The overarching goal of DINNOCAP was digital innovation capacity building and supporting the transnational collaboration on digitalisation. The project targeted SMEs, public sector authorities, Industry associations, and ICT associations. The project contributed to the digital transformation in the Baltic Sea region by shaping a stronger community and enabling SMEs to deliver e-services.
To achieve the targets, DINNOCAP carried out transnational and national events involving SMEs, academia, public sector institutions, and industry associations. Besides, the project developed and tested a data exchange system as eCMR prototype 2.0, composing the Governance Framework for cross-border e-services- KnowYourCustomer, eReceipt and eCMR. This led to shaping a new project to continue the eCMR -related work by the countries in the Nordics and Baltics. The testing of the DIGINNO-tool and eCMR prototype was in the spotlight of the project. With the eCMR prototype,
the cross-border data exchange, between logistic sector companies and controlling agencies, was
tested.
Totally, 35 eCMR were executed over the prototype, covering 4 countries in one logistics corridor. The observers circle was much larger, including Benelux countries, Germany, Russia, and Finland. The DIGINNO-tool was tested in Estonia 252 times, in Latvia 231, in Lithuania 11 and in Poland 39 times. Other countries in the region had also the chance to test it.
Outputs
Multi-country report on online SME digital maturity recommender tool findings and usability
SME Digital Maturity Recommender Tool is one of the most actively used interactive tools to measure SMEs digital maturity. It is considered to be the first step in understanding the maturity and importance of digitalisation for companies, especially SMEs. This online recommender tool is primarily aimed to address the management level at industrial SMEs. The tool enables to measure digital maturity across 10 business dimensions. Besides, the tool helps ICT and trade associations evaluate different sectors´ digital transformation level and provide corrective actions. Furthermore, the tool can be used by public authorities to evaluate SME's digital maturity level. The tool is accessible in 7 languages.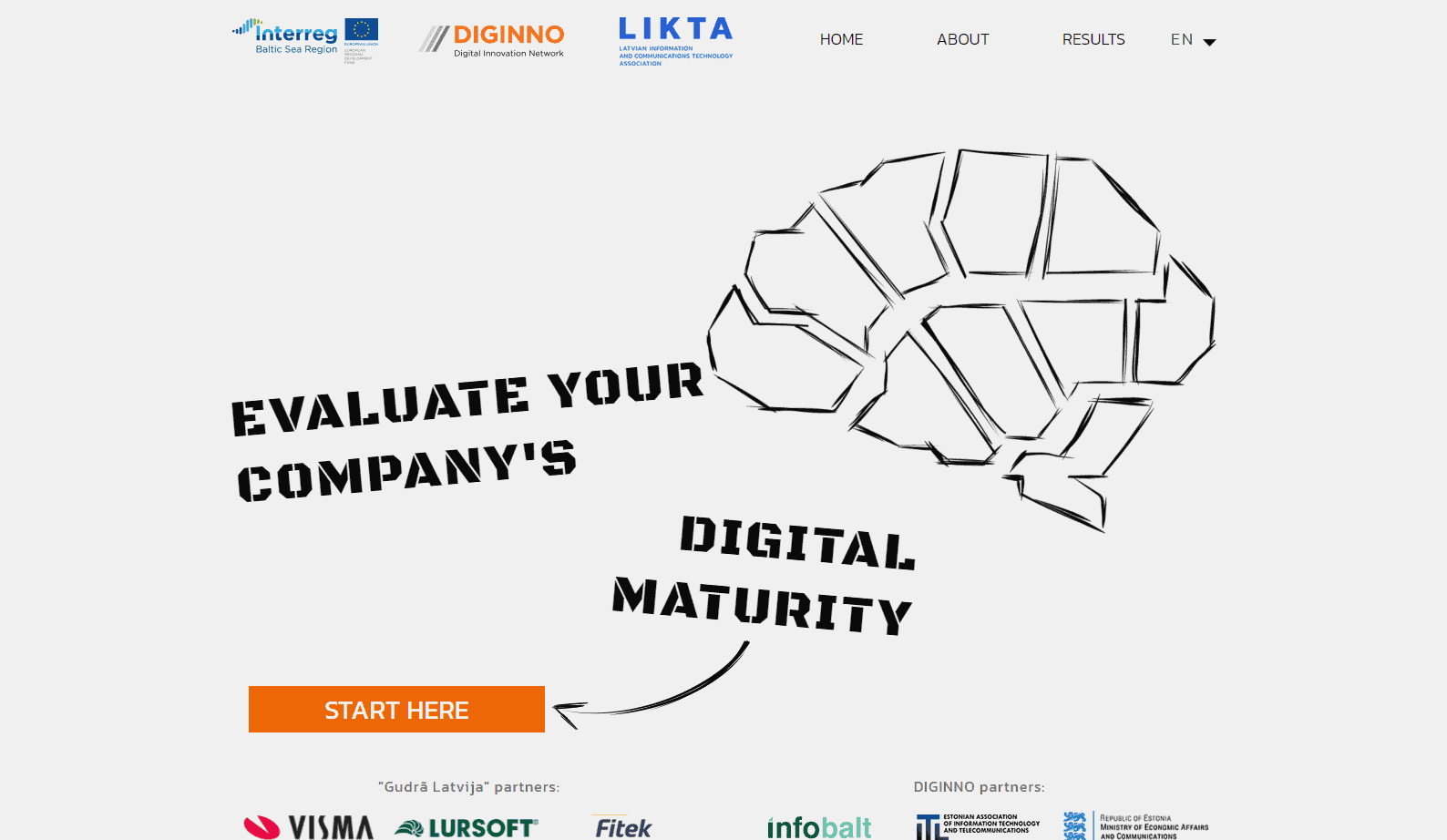 Prototype for data-exchange platform
The eCMR index server prototype 2.0 is a data-sharing platform between logistic service providers and governmental organisations to better understand how to share transport data of eCMR form in a trusted and secure way. eCMR dataset and subsets are aligned with international multimodal data integration standards. The datasets demonstrate compliance with national, EU, and international regulations. Moreover, the source code of 'eCMR index registry' is open for all under MIT License (which allows users to reuse code as long as users include the original copy licence in the distribution). The prototype will benefit companies in logistics as well as public authorities who are controlling the cargo and trucks (e.g., police, border guard, and tax authorities).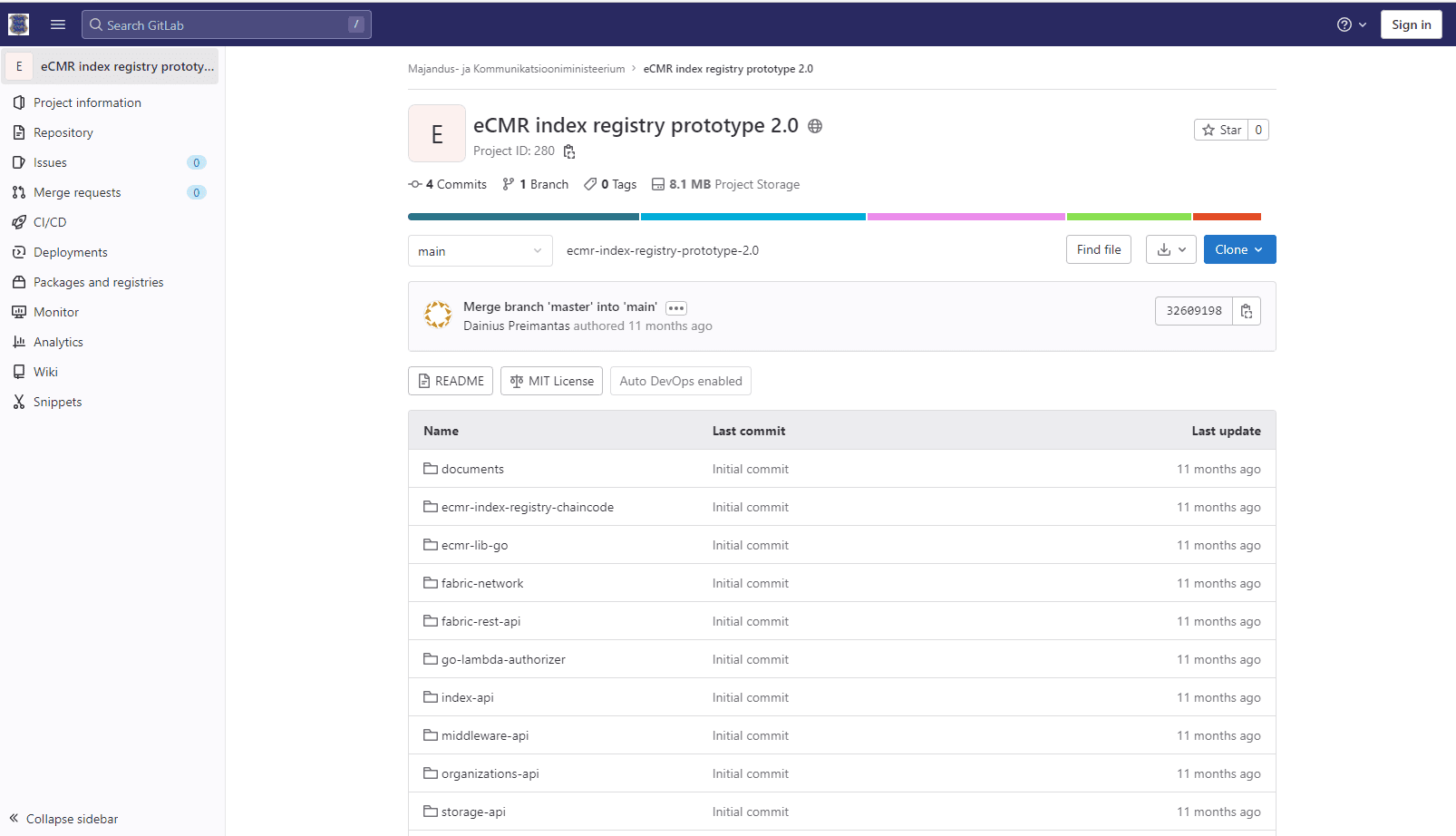 Project Stories
24.11.2021

The uptake of digital solutions both in the public and private sectors is the key to boost innovation and remain competitive. The Interreg project DIGINNO helped small and medium sized enterprises (SMEs), industry associations and policy makers speed up the Baltic Sea region's transition to a single digital market.

Read full story
Partners
Ministry of Economic Affairs and Communications of Estonia
Aalborg University
Association INFOBALT
Estonian Association of Information Technology and Telecommunications
The Brønnøysund Register Centre
Latvian Information and Communications Technology Association
Polish Chamber of Commerce of Electronics and Telecommunications
Engineering Industries Association of Lithuania LINPRA
RISE Research Institute Sweden AB
Association of SMEs Support Centres in Kaliningrad Region
Contacts

Project manager

Kristi Aruküla

Ministry of Economic Affairs and Communications of Estonia

Legal representative

Ando Leppiman

Ministry of Economic Affairs and Communications of Estonia

Financial manager

Kristi Aruküla

Ministry of Economic Affairs and Communications of Estonia

Communication manager

Kristi Aruküla

Ministry of Economic Affairs and Communications of Estonia