PROGRAMME 2014-2020
objective
1.3 Non-technological innovation
CM
The Interreg project CM helped audio-visual and videogame industry boost their businesses and enter new markets by teaming them up with traditional sectors of education, tourism and healthcare, and innovating their products with audio-visual content.
The opportunity
Cross-innovation as a profit booster
Videogames and audio-visual businesses are strong drivers of innovation in the Baltic Sea region, and can successfully serve other sectors, such as healthcare, tourism and education. Such innovative symbiosis can lead to the emergence of start-ups, opening new markets and generating new revenue streams for existing digital audio-visual industry. At the same time, owners of small and medium sized enterprises in the healthcare, tourism and education sectors can use audio-visual and interactive techniques, participatory and multiplatform storytelling and gamification as cost-effective and socially valuable solutions that innovate their businesses.
A big chance for win-win situation
Despite the evident potential to fill up the market niche, there is no framework that facilitates cooperation across sectors in an efficient manner. Additionally, these sectors are not proportionally developed in the Baltic Sea region. For example, an advanced public e-health system in Estonia that could use gamified applications would need developers from Germany, Sweden or Finland, internationally known as videogames industries strongholds.
Although video-based learning is becoming more popular, digital textbook developers, audio-visual heritage institutions and film producers do not cooperate enough to bring benefits to educational systems and to offer new opportunities for audio-visual and gaming industries. Similarly, location-based tourism applications could be very useful provided that audio-visual and gaming industry work close with the tourism sector.
2.93

Million

Total

2.06

Million

Erdf

0.00

Million

Eni + Russia

0.17

Million

Norway
Achievements
Cooperation that helps cross-innovate
Through their engaging events, the Interreg project CM has reached more than 500 enterprises in Denmark, Estonia, Finland, Germany, Latvia, Lithuania, Norway and Sweden from audio-visual and gaming industries as well as tourism, healthcare and education sectors, to introduce them to the benefits of cross-innovation.
Several hackathons enabled programmers, graphic designers and project managers to meet experts from the tourism, healthcare and education sectors and understand their needs better. New market possibilities were picked up by the audio-visual and gaming industry, which teamed up with selected enterprises and developed prototypes of, for example, audio-visual gamified e-learning, gamified screen tourism applications, transmedia games that encourage healthy lifestyles or can be used in, for example, physiotherapy.
20 practical examples of cross-sectoral innovation
All in all, 20 prototypes of digital products were developed in the project framework, showcasing the cross-sectoral cooperation in practice. VR Clinic, one of the prototypes, went to test phase in Danish hospitals. The application enables medical students to train in a virtual reality environment before treating real patients. It simulates the physical examination of a patient, i.e. the students listen to the heart and lungs, check the pulse and blood samples.
The screen time assistant Hoopy protects kids from excessive screen time and keeps the balance between valuable and entertaining activities. Parents can control their children's screen time with it. The application is available for Android and iOS and marketed in Estonia since August 2018 by Finland's largest mobile phone operator.
Another prototype, Old Narva, is also available for iOS for download. It makes use of photo archives for touristic purposes: it offers an augmented reality experience where one can walk around the town square and see the virtually reconstructed facades on a smart phone screen. This app won a GLAMi Award at Museums & the Web 2019 in Boston.
Networking is the value
CM triggered cooperation within and across sectors by initiating several networks, for example a network of immersive reality XR industry, gamers community, research organisations and individuals from Denmark, Estonia, Finland, Germany, Latvia, Lithuania, Norway and Sweden. Another network, Start North , brings together young talents, enterprises, NGOs, cities, universities, incubators in order to co-create meaningful things and learn from each other.
Several groups operate on the LinkedIn platform, such as a screen tourism network or a cross-sector network for the digital visual industry and tourism sector, based on the networking event "Stories of the West Coast".
Thanks to EUR 2.06 million support from the European Union, the Interreg project CM brought together audio-visual and gaming enterprises, universities and business accelerators to work on digital products for healthcare, tourism and education. In this way, Interreg helped increase competitiveness of the Baltic Sea region audio-visual and gaming industry and pushed healthcare, tourism and education towards applying innovative solutions
Outputs
Emergence of Cross-innovation Systems: Audiovisual Industries Co-innovating with Education, Health Care and Tourism
This report presents an in-depth analysis of cross-innovation, its possibilities and challenges. The policy makers, academic institutions, companies, in particular in the education, health care and tourism sectors can learn about cross-innovation opportunities and the empirical research that improves the collaboration between audio-visual industries and these three sectors. It is also an invaluable read for other companies or researchers interested in the cooperation with the audio-visual industry.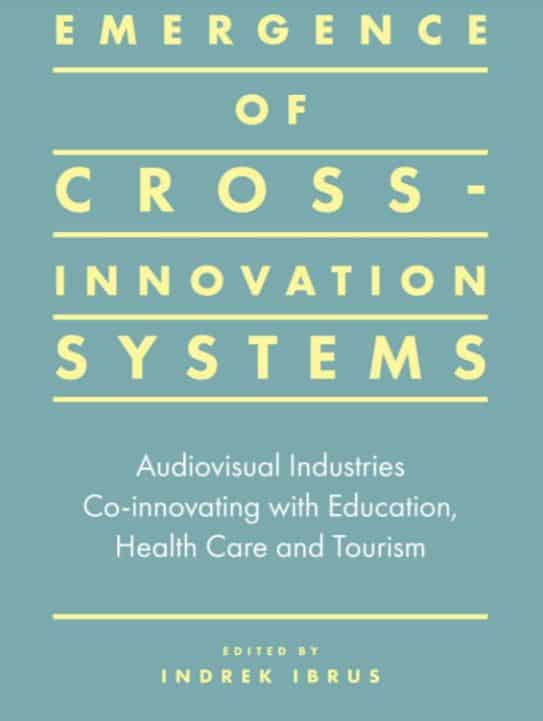 Project Stories
08.07.2019

Finding a Pokemon on your city's main square or playing tennis in your living room with a handheld pointer – these examples of augmented reality have reached millions of people. Screen industries which develop, produce and sell such games have a huge potential to cross-innovate traditional sectors. But virtual and augmented reality are rarely used outside gaming. Read about how Interreg catalysed innovation by connecting screen industries with education, health and tourism.

Read full story
Partners
Tallinn University
Estonian Digital Centre
TechHub Riga
Nebula Cluster
Media Evolution Southern Sweden AB
Filmby Aarhus
Film Fund Hamburg Schleswig-Holstein GmbH (FFHSH)
University of Oslo
Mikkeli University of Applied Sciences
Contacts

Project manager

Alessandro Nanì

Tallinn University

Legal representative

Priit Reiska

Tallinn University

Financial manager

Anu Merisaar

Tallinn University

Communication manager

Jane Kõnno

Tallinn University