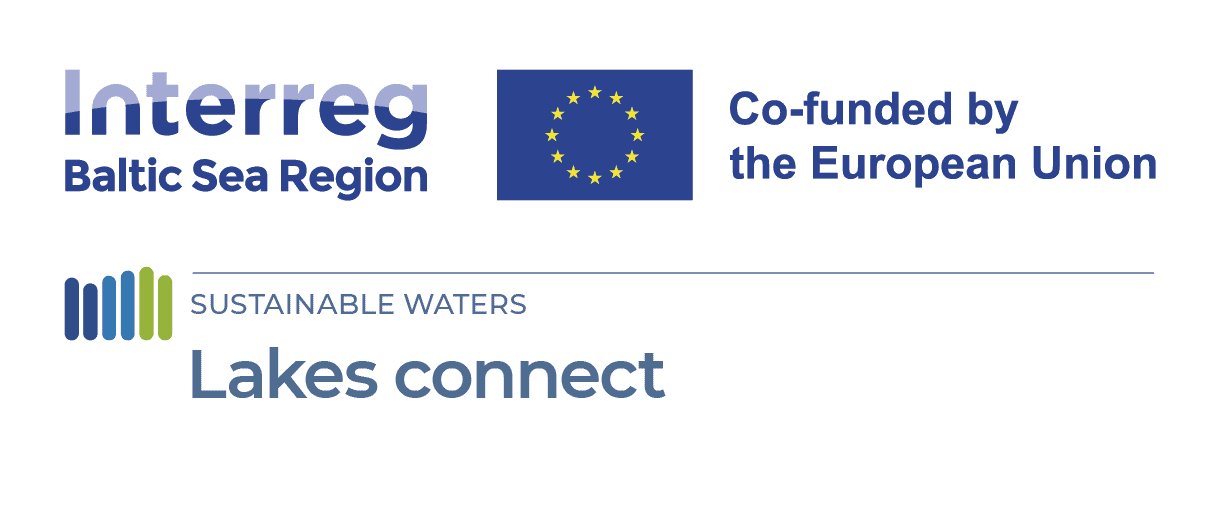 Building networking hub for units interested in lakes protection in Baltic Sea tourist regions
Lakes connect
We share our knowledge and experience with our partners!
17 July 2023
In the Lakes Connect project there are five partners from different countries with different experiences. Thanks to the different backgrounds we can benefit from each other. We are happy to share our knowledge :)


Our colleague from UW - Ewa Babkiewicz - during her stay at our partner in Latvia - Latvian Institute of Aquatic Ecology - introduced a seminar about her experiences during her PhD study.

She presented the results of her PhD research - the effect of increased water temperature on visual abilities and learning rate of plankton-eating fish and described the main objectives of the Preludium (Polish National Science Centre) in which she is Principal Investigator.

The theme of the Preludium project (The effect of fish and some crustaceans on the quantitative and qualitative characteristics of microplastic particles) was closely related to the theme of the Lakes Connect project.

The seminar was attended by LIAE employees from the microplastics research group. They were interested in the presentation and discussion and asked several questions about the different perspectives on the role

Ewa is a PhD student at the Department of Hydrobiology at the University of Warsaw, where she conducts research on the impact of microplastics on animals, actively participates in the project activities and carries out pilot studies on the Polish side. As part of the project activities, she conducts educational classes in secondary schools and cooperates with people involved in tourism at the University of Warsaw.
Additional links