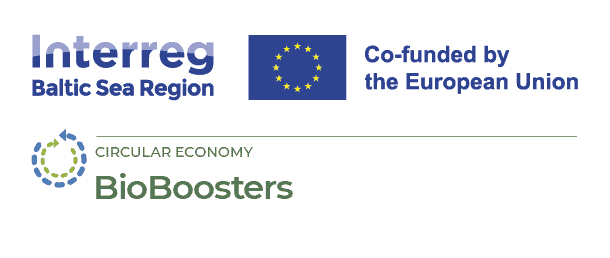 BioBoosters - Boosting the circular transition
BioBoosters
Valio looks for solutions to balance seasonal variation in milk production
25 September 2023
Although the consumers buy milk evenly throughout the year, the amount of milk produced varies from season to season. The highest peak is usually experienced in early spring. Dairy operators along the value chain need to plan production, storage, and transportation capacity to handle the peaks in production. With a more balanced production, a dairy could offer more sustainable, and climate-smart milk, more cost-effectively. 
September 22, 2023 – In a collaborative effort to combat seasonal variations in milk production, Valio, in partnership with Jamk University of Applied Sciences, has now launched ValioHackathon. The competition aims to find innovative solutions that will help balance the fluctuating milk production levels throughout the year. This initiative is aligned with Valio's commitment to responsible and climate-smart primary production development, with a target to achieve carbon neutrality in the milk production chain by 2035.
The challenge at hand involves addressing the issue from the grassroots level, focusing on effective and profitable solutions at the farm level that will ultimately impact the entire production chain. The primary objective of ValioHackathon is to identify practical methods to mitigate seasonal variations in milk production. Ulf Jahnsson, VP of Primary Production at Valio Ltd, expressed the company's determination to address this challenge:
"Valio has persistently sought to balance seasonal variation in milk production. Through this innovation competition, we are seeking new ideas and fresh perspectives to address this challenge. We welcome student teams, research groups, expert organizations, and companies to participate. Solutions may also come from dairy farms that have successfully balanced seasonal variation. We are also eager to see what insights emerge from the international network in the Baltic Sea region."
Steady milk production would not only enable better cost management and production planning across the entire supply chain but also help maintain the capacity of Valio's production facilities and milk collection at a consistent level. For dairy farms, steady production would offer economic advantages, as it aligns with production agreements and optimizes the utilization of production facilities, smoothing out workload peaks.
Teams with innovative solutions are invited to apply for ValioHackathon until October 22, 2023. Active recruitment efforts are underway in Finland and throughout the Baltic Sea region. The selected teams will participate in the Hackathon process, which will culminate in a competition held on November 27-28, 2023, at Valio's headquarters in Helsinki, where the winning solution(s) will be chosen. Ulf Jahnsson added, "
We offer participants the opportunity for direct business collaboration, initiating a joint project, or starting a pilot depending on the maturity of the idea."
Read more at
ValioHackathon | Jamk
Additional links