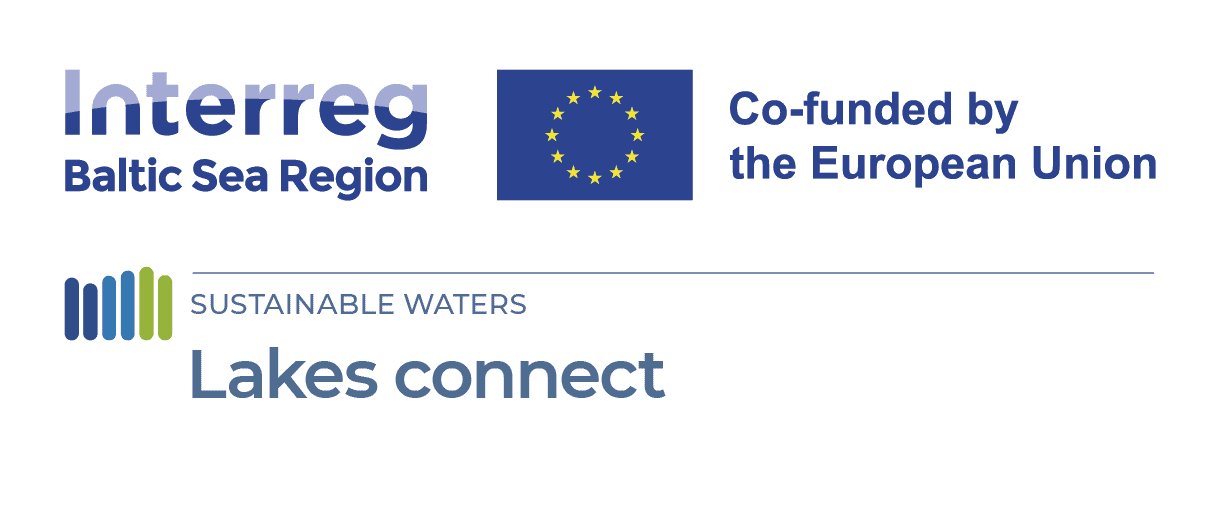 Building networking hub for units interested in lakes protection in Baltic Sea tourist regions
Lakes connect
The next stage of sampling
11 August 2023
From 7th till 9th of August , the second of the planned three parts of the pilot study of selected lakes - Krzywa Kuta, Łabap, Jagodni took place in Masuria lake district.
The research was conducted during the tourist season. The Foundation for the Protection of the Great Masurian Lakes, the Latvian Institute of Aquatic Ecology and CNBCh UW took part in the collection of samples.
he fieldwork included trawling the water surface with a Manta net to catch microplastics, collecting water samples to determine the total content of nitrogen and phosphorus, and collecting sediment samples from the deepest places in the lake and coastal places, close to potential sources of pollution, and measuring water parameters such as temperature and oxygen content in the lake vertical profile.
Fieldwork provided emotions because of the unpredictable weather and also because of discovering new abilities and skills during fieldwork:)
Additional links