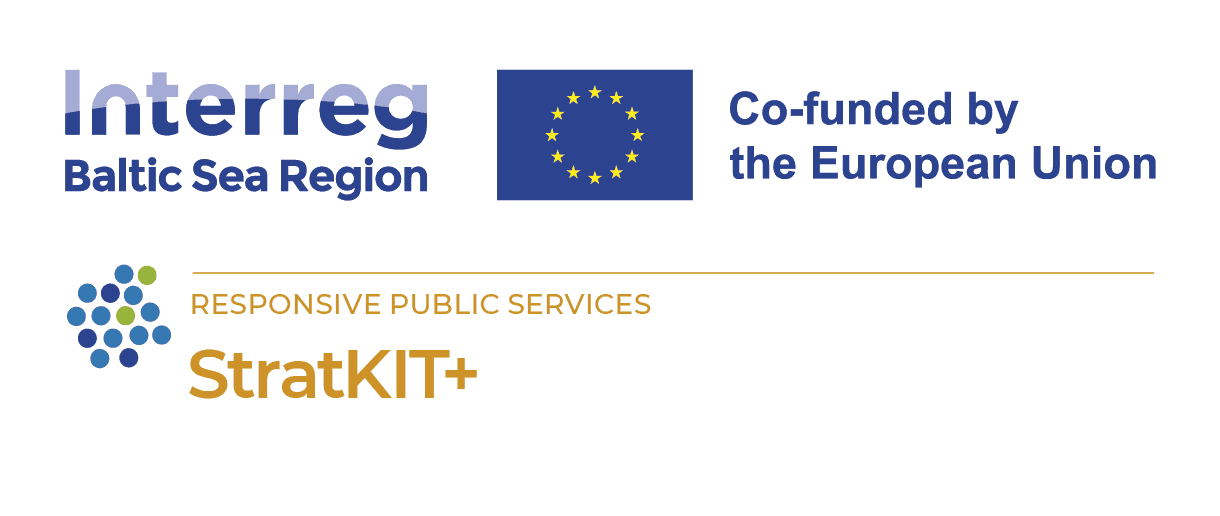 Innovative Strategies for Public Catering: the Expansion of the Sustainable Public Meal Toolkit
StratKIT+
Open call for the new tools to the Sustainable Public Meal Toolkit
03 March 2023
Submit your proposal via the online form till 30.04.2023 and inspire others!
Sustainable Public Meal Toolkit
(
www.sustainable-public-meal.eu
) is an online knowledge platform jointly developed in 2021 by experts and stakeholders from Baltic Sea Region. The aim of the Toolkit is to make the procurement and services of public catering more sustainable. Currently, there are 52 detailed tools guiding how to achieve this aim from different perspectives. The tools provide experience-based advice and solutions on how to move towards more sustainable public meals.
StratKIT+ project warmly invites you to submit suggestions for new tools to be included in the Sustainable Public Meal Toolkit. 
We highly encourage you to get familiar with the existing tools in the 
toolkit
. Everyone can submit their good practices ‒ municipalities, caterers, producers, suppliers or consumers. 
Your experience and achievements can help and inspire others to change! 
The form will be open until April 30th, 2023. We are looking forward to receiving your ideas and tool descriptions!
Additional links