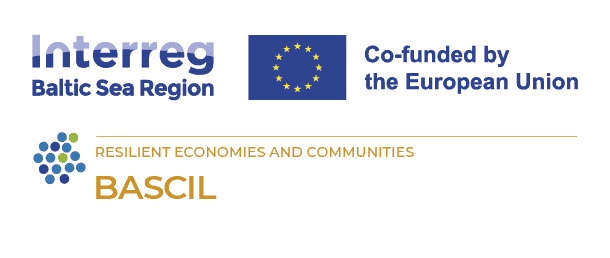 Innovative Solutions for the Rural Food Production Sector to Diversify into Sustainable Culinary Tourism Services
BASCIL
Inspiring partner meeting in Norwegian Hardangerfjord
19 June 2023
Visits to local food producers and culinary tourism were in focus when our Norwegian project partner HANEN – Norwegian Tourism and Local food association welcomed all 15 partners in project Bascil to beautiful Øystese.
Norway's largest apple farms are located by the beautiful Hardangerfjord. The area is known for its award-winning cider, which goes by the name "Champagne of the Nordics". Active work is done to protect the origin of all cider produced here and to promote the tourism services in the region.

The partner meeting included several interesting visits to local producers with tastings of cider, beer and cheese – all very good examples of culinary heritage. The organisation Visit Hardangerfjord gave us an energizing introduction about how to create a local tourism offer based on amazing landscapes, nature and culinary heritage.

At the meeting, Krinova's Truls Bretz and Max Pattara also held the second in a series of train-the-trainer workshops where all project partners get to take part in practical business models and tools to be able to support local food producers in their own regions.

The new knowledge, in combination with the visits to local food producers and fruitful discussions, provided inspiration for the continued project work; how to support local food producers diversify their business into sustainable culinary tourism services, and thus reach new customers.
Additional links