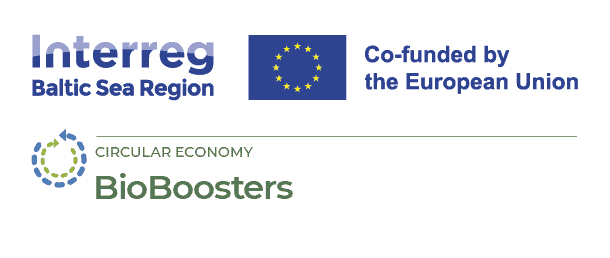 BioBoosters - Boosting the circular transition
BioBoosters
Help Holmen find more uses for wood ash
03 October 2023
The registration is now open to compete for the best idea or innovation that can solve the challenge Ash to Assets.
On September 26th, Biofuel Region launched Holmen's challenge in a webinar. The challenge was presented by Holmen's project manager, Markus Kyrk, and the current uses of wood ash were explained by experts from both Swedish and Finnish perspectives.
What is Holmen and what is the challenge about?

Holmen is one of the biggest sawmill producers in Sweden. They operates in five main business areas: Forest, Timber, Cardboard, Paper, and Energy. Through these business areas, Holmen demonstrates a strong commitment to sustainability, not just by delivering high-quality products, but also by minimizing their carbon footprint and contributing to a greener future.
Holmen faces a challenge when it comes to finding sustainable and innovative uses for wood ash. Annual wood ash production of Holmen factories is approximately 450 tons. While there's undeniable value in returning some of it to our forests and land, they believe there's a world of innovative possibilities out there waiting to be discovered.
Wood ash is a by-product from the biofuel boilers created during the heating and drying of wood. Therefore, they want to find a solution for transforming this wood ash from waste into a valuable resource.
What is Holmen looking for?

Holmen welcomes you to think outside the box, but the solution should be linked to either sustainability, profitability, circularity, or renewability. It can involve how the ash can be reused within Holmen's own operations or how it can be used to create new products or services. Ideas and solutions will be evaluated based on their creativity, feasibility, and business potential. Everyone is welcome to participate, from students and researchers to startups, innovators, or existing companies.
What does Holmen offer you?

The winner will be offered a business collaboration, opening doors to joint projects or pilot ventures to bring your visionary ideas to life.
Do you think you or someone you know has the solution, idea, or innovation? Don't hesitate to participate or spread the word!
Read more at HolmenHackathon | BioFuel Region
Additional links