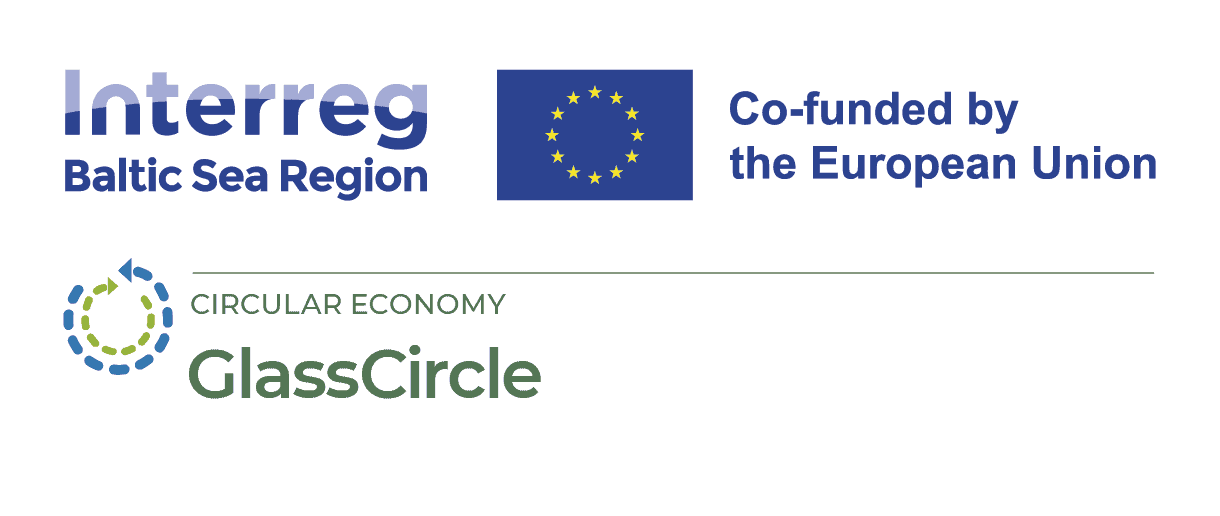 Exploring full cycle circular economy for glass fiber industry
GlassCircle
GlassCircle project partners visit to the regional waste management center "Daibe"
31 January 2023
In order to move further with the project's objective realization - help glass fiber and composite manufacturing companies move towards the circular economy, reduce produced waste, and negative impact on the environment and adapt more efficient use of available recourses, thus making the industry more sustainable. It was decided to get familiar with and analyze current glass fiber supply chain and see the end phase of the glass fiber waste at the landfill.
Therefore project partners – Riga Technical university and representatives from the municipality of Valmiera visited the regional waste management center
"Daibe"
, Latvia.  The partners were introduced to all functions of Daibe landfill: waste preparation and treatment before final disposal, glass fiber waste material management, waste disposal, preparation of separated recyclable waste for further treatment in North Vidzeme Region, composting of biodegradable waste, leakage management, biogas management, generation of electricity, environmental quality monitoring and community education by
URDA
– universal and creative science training. Daibe landfill has separate from all other wastes landfill pile only for glass fiber waste. Scientists from Riga Technical University specified in the field of material science and composite materials could evaluate that glass fiber waste in the landfill is very versatile – separate fiber yarns, some of them still in good shaped coil, different type of meshes, felt etc (see pictures). Nevertheless, different type of glass fiber products were mixed together, the waste glass fiber pieces looked good. In a sense, it could be used for some other applications to name some - composite material production with lower-grade technical requirements. Upsetting was to notice that glass fiber waste is quite a lot contaminated with other waste materials – metal, plastic, and paper. Materials that can be easily sorted away. It indicates one of the starting points in order to complete the project objective. Change of culture at the glass fiber waste generation source point. A further step would be separate storage of different type of glass fiber waste materials and finally, switch glass fiber waste management to other consumers not to the landfill. In this way, establishing circular economy principles in the glass fiber and composite material production industry.
Additional links