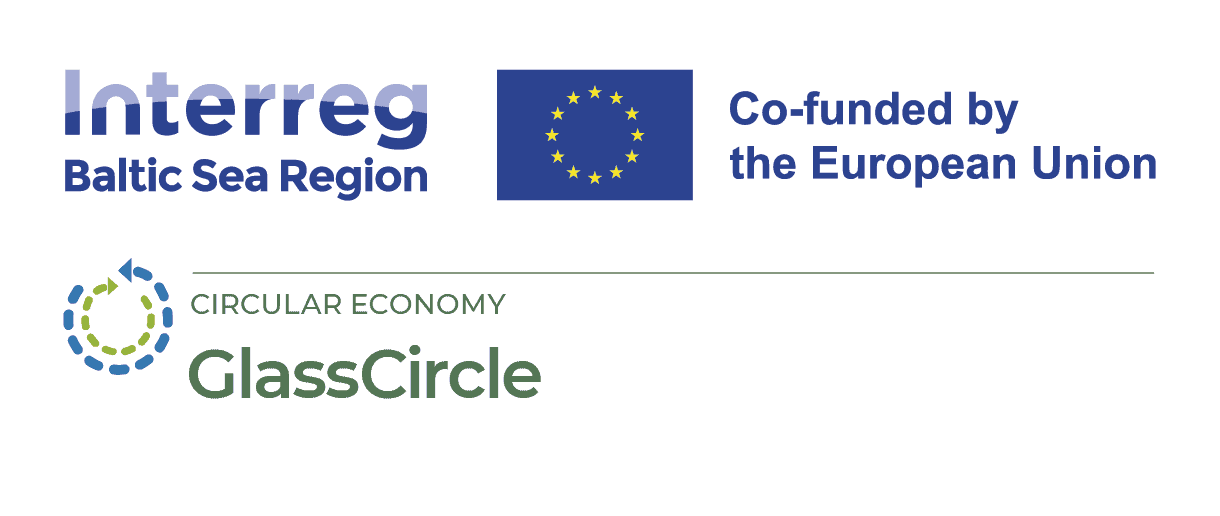 Exploring full cycle circular economy for glass fiber industry
GlassCircle
GlassCircle Kick-off meeting
15 December 2022
The project GlassCircle has been launched with a kick-off meeting held on 23rd November 2022 at the Technical University of Denmark Risø Campus, Roskilde, Denmark. At the kick-off meeting participated all project partners and contributed to the work plan development to successfully reach the objective: help glass fiber and composite manufacturing companies move towards the circular economy, reduce produced waste, and adapt more efficient use of available recourses.
The kick-off meeting was organized during the "
International Conference on Sustainable Wind Turbine Blades: New Materials, Recycling and Future Perspectives
", where the project manager Dr.Liva Pupure presented the GlassCircle project to the conference attendees and discussed possible cooperation with other projects.
All project partners, Riga Technical university (RTU), Lulea University of Technology (LTU), Aarhus University (AU), Valmiera Municipality Government, Hitachi Energy Sweden AB, Composites (HPAG) and Podcomp Ab participated in the meeting and started to work on the project objective. During the meeting, the following was discussed - contracting, reporting and administrative topics for successful project fulfillment. The road map of the project implementation, a detailed work plan were developed and actions required were set to accomplish the project tasks:


To create a strong cluster of key players (manufacturers, users, re-users, recyclers, etc. within the Baltic Sea region).


Bring together industry, experts, scientists, and public authorities (workshops, conferences, seminars, hackathons).


Discuss the possible solutions and necessary next steps.


Rise society's awareness about circular economy.


Future events to be organized by GlassCircle project partners were planned as a tool to collect together small and medium enterprises that produce different goods using glass fibers. Glass fibers are used in vast amounts of products, from simple design elements to different vehicles, wind generators and containers. Several of these products represent key industries within the Baltic Sea region, e.g., marine industry, wind generators, and automotive. To name some of the events planned - "Workshop: Glass fiber as sustainable material that is part of circular economy", Hackathon "GlassCircle" for young engineers and specialists and conference session "GlassCircle - structural use of glass fiber composite materials". These events will bring together experts from different fields, a large number of companies and identify the main obstacles and problems for companies to move toward the circular economy. Strong networks of suppliers and users of glass fibers could provide more insight into how the by-product could be used in different applications. This, in turn, will create better waste management within the glass fiber industry and, thus, within the Baltic Sea region.
Additional links