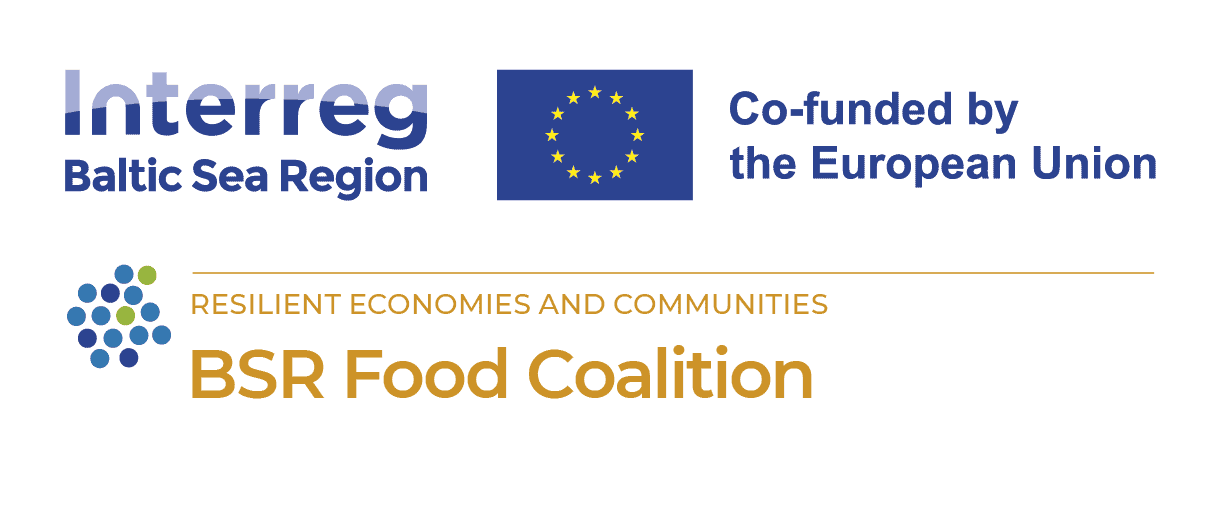 Baltic Municipality's Food Coalition
BSR Food Coalition
Daugavpils co-creation days
14 March 2023
From February 27th to March 1st, the BSR Food Coalition project partner Latgale Planning Region and the Associated Organisation Nordic Council of Ministers' Office in Latvia, hosted our first farm-to-school co-creation days in Daugavpils.

This is where we - project partners, farmers, municipality representatives, school administration, chefs and more - discussed solutions to the regional farm-to-school challenges, and brainstormed ideas for upcoming pilots. Creativity bounced around with think out of the box ideas.
A bit of a slow start but with dynamic conversations at the end. These Daugavpils co-creation days were all about cooperation and overcoming barriers.
Thanks to Interreg Baltic Sea Region for enabling this!
Additional links