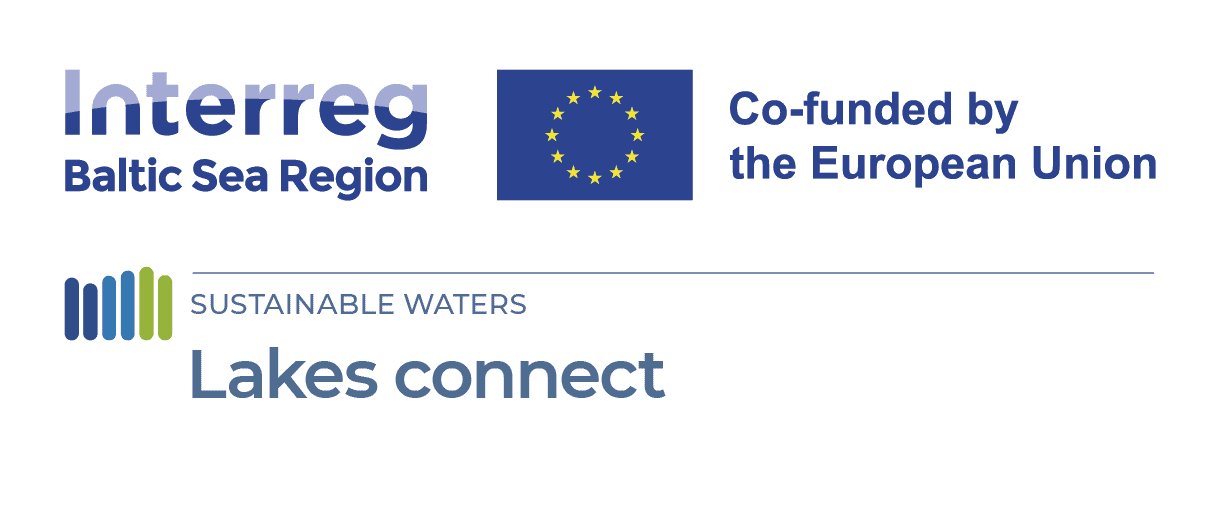 Building networking hub for units interested in lakes protection in Baltic Sea tourist regions
Lakes connect
Continuation of the pilot study
18 May 2023
On the 8-11th of May, at the beginning of the tourist season, the University of Warsaw in cooperation with the
Latvian Institute of Aquatic Ecology
and the
Lithuanian Siauliai Chamber of Commerce, Industry and Crafts
conducted the first part of the pilot study on microplastic pollution in Lithuanian and Polish lakes.
The work involved collecting microplastic samples from the lake surface, from sediments in the deepest part of the water reservoir and at the shore, and, if available, from sand on the lake beach.
In addition, mussels were collected from Polish lakes as filter animals to assess the degree of their contamination in the context of contamination found in water. Joint work in a pleasant atmosphere enabled the exchange of experiences, the presentation of field work and the deepening of a diverse approach to the subject of research.
In addition to the nice atmosphere, the weather was great! Sampling on Polish lakes will be finished soon.
We invite you to view the photo gallery:)
Additional links