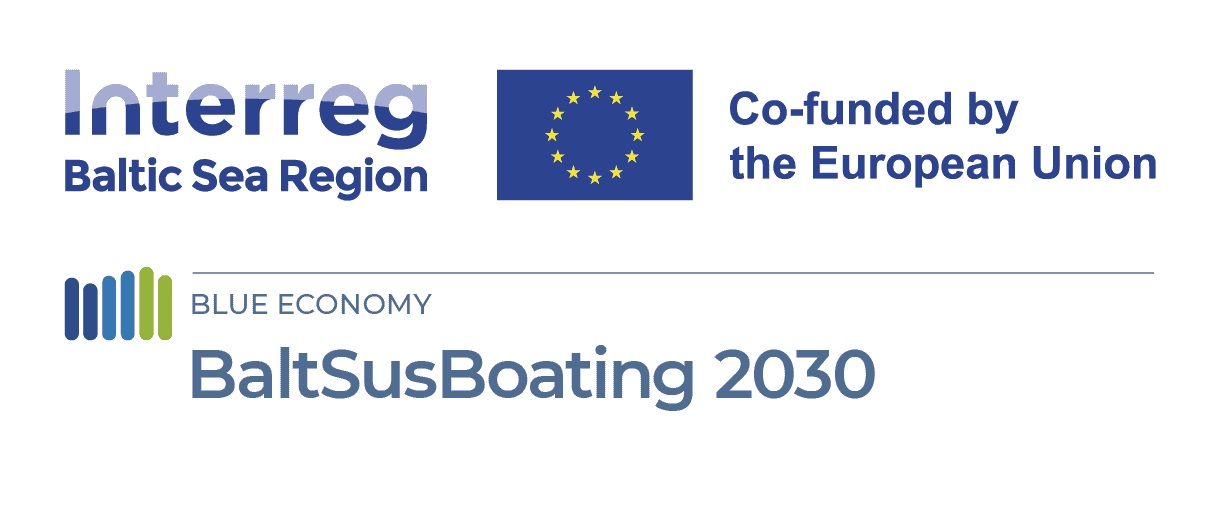 Baltic Sustainable Boating 2030 - Making leisure boating in the Baltic Sea fit for the post-pandemic boating tourism market
BaltSusBoating 2030
BSB2030 Project Partners' meeting in Åland Archipelago, June 2023
19 July 2023
In a beautiful scenery of Åland islands, scattered between Sweden and Finland, BSB 2030 project partners met to discuss and develop strategies for transforming the Baltic Sea into a sustainable boating destination.
The meeting was yet another step in an ongoing process, supported thanks to Interreg BSR funding, to foster innovative solutions for sustainable leisure boating practices and to promote the Baltic Sea as a superb boating destination that can successfully compete for the recognition of sailors from all of Europe, and even world.
The encounter went beyond the indoor brainstorming, exchange of ideas and planning of next steps, as the participants had the chance of visiting a charming municipality of Föglö, immersing themselves in the unspoiled and peaceful surroundings of this beautiful archipelago.
Föglö is Åland's largest archipelago municipality with not much more than 504 inhabitants. However, in summer, the number of inhabitants almost triple, with approximately 700 holiday homes being occupied by peace-seeking, nature-loving incomers.
There are 22 villages on Föglö, with the largest called Degerby where most services are concentrated. You can see there a post office, a supermarket, a school, a daycare center and a nursinghome. And of course, Föglö Guest Harbour, which serves as a prime example of sustainable boating practices.
An essential component of the study trip to Föglö was the insightful presentation by Keep the Archipelago Tidy. This organization explained its ongoing initiatives aimed at combating litter pollution and addressing negative environmental impacts resulting from recreational boating in the Baltic Sea. Their efforts underline the importance of raising awareness among boaters and implementing effective waste management systems to preserve the natural beauty of the region. You can check their activities at the following website: https://keepthearchipelagotidy.fi
Another crucial element of the Partners' Meeting was a workshop on sustainable leisure boating brand development, in line with the joint perception of branding and marketing as an immensely important element of promoting sustainable boating.
During the workshop, experts and stakeholders discussed strategies for creating a compelling brand image that highlights responsible boating practices, environmentally friendly infrastructure, and the unique attractions of the Baltic Sea that could create a competitive edge over the other boating regions in the world.
Additionally, ongoing policy dialogue initiatives, including the preparations for the Baltic Sea Tourism Forum 2023, scheduled to take place in Tallinn on 11 October 2023 were discussed, as well as the ongoing work on sustainability Roadmap.
In case you are interested in the project current activities, or would like to become the part of the discussions, please contact us or/and follow our LinkedIn Group Baltic Sea Sustainable Boating 2030.
Additional links