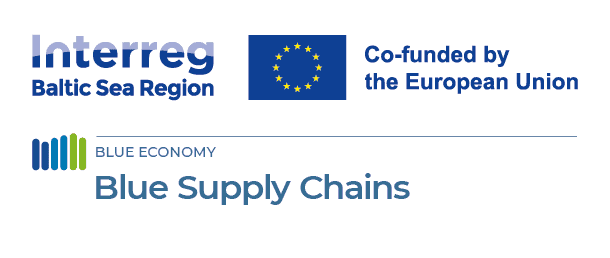 Blue Supply Chains for the Baltic Sea Region
Blue Supply Chains
Blue Supply Chains project showcased at Transport Week in Poland
24 March 2023
Revolutionizing Transportation: Blue Supply Chains Presented at Polands Transport Week in Poland, Gdynia - 14-15th of March 2023
Over 200 participants from various corners of the logistics sector gathered in Gdynia, Poland, on March 14th for the first day of this year's edition of the Transport Week conference. Discussion covered the main trends impacting the development of the transport sector in Baltic Sea Region (BSR), ranging from geopolitics, through smart solutions and cybersecurity issues to challenges related to offshore wind projects.
During the conference, the Blue Supply Chains communication team, along with Marina Basso Michael, Regional Director Europe of Port of Hamburg Marketing, represented the Blue Supply Chains project.
Marina joined a discussion panel that focused on the potential risks of investing in European ports that may go unnoticed, and the team was excited to hear the insights shared during the panel.
To find out more about the Transport Week, please visit the following link:
https://www.transportweek.eu/
Additional links