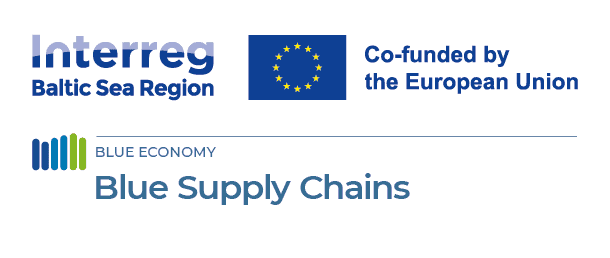 Blue Supply Chains for the Baltic Sea Region
Blue Supply Chains
Blue Supply Chains Kick-Off meeting
14 February 2023
Summary of the Blue Supply Chains (BSC) projects Kick-Off meeting, organized by the Port of Hamburg Marketing.
The two-day Blue Supply Chains Kick-Off meeting, hosted by the project leader Port of Hamburg Marketing Reg. Assoc, took place in Hamburg on January 24th and 25th, 2022. The meeting was attended by 30 people, including almost all BSC project representatives.

On the first day of the Kick-Off meeting, we reviewed the project and discussed the entire process, from approval to grant contract signature and partnership agreement. BSC partners presented their activities and work plan for 2023, and we discussed work packages 1 and 2. Additionally, we delved into the topic of fostering Port Authorities' role to support greening of port operation activities and its role in green energy supply for transport chains.

During the second day of the Kick-Off meeting, we continued analyzing work packages 1 and 2, with a particular focus on fostering Port Authorities' role in the set-up of green transport chains between BSR ports. The project leader presented the work package 3 plans, and along with the Motus Foundation, presented communication activities for the BSC. Orsolya Schulz, an Interreg quest, gave a presentation explaining the requirements that we must fulfill as part of the Baltic Sea Region program. After a short break, a Hamburg representative gave us an essential presentation on reporting procedures, rules, obligations, and eligible costs for project partners.