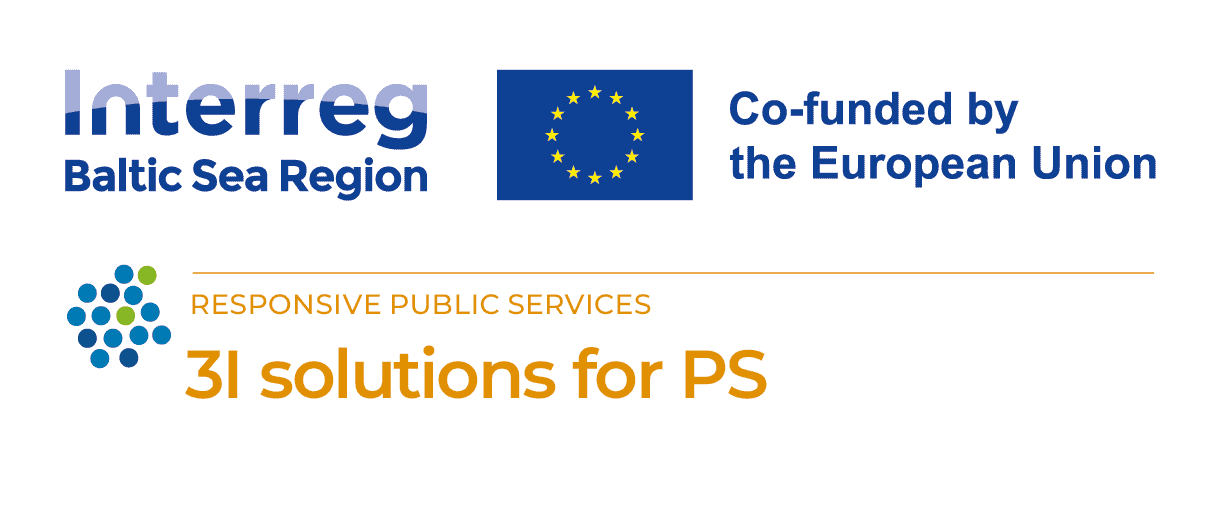 Enabling better public services in BSR with immersive, intelligent and innovative solutions
3I solutions for PS
AR tour in Kangaskoski factory
21 November 2023
One of the most exciting uses of AR technology is the ability to bring back to life historical places and demonstrate the technological processes from every angle. Project partners of the 3i solutions for PS project have had the opportunity to see for themselves what AR/VR/XR solutions can look like in practice while taking part in an interactive walk around the Kangaroskoski factory late August this year.

The idea of Kangaskoski mobile path was born from these very attractive features and a partnership of enthusiastic people working on the implementation including AR-GO lab Oy, that is also one of the 3i solutions for PS project's partners.
The Kangaskoski factory operated between 1901 and 1924 by the river Hiitolanjoki. Not much of the factory has remained nowadays, however, the location is still attractive for tourists as it offers natural beauty of the scenery and possibilities for outdoor sports popular in Finland. Therefore, the idea to restore the historical outlook and provide visitors with insightful and historical walk received funding from the European Agricultural Fund for Rural Development (Euroopan maaseuturahasto) and a strong and innovative team of professionals from AR-GO lab Oy has implemented the idea.

Kangaskoski factory was manufacturing wood pulp, cardboard and natural brown wrapping paper in stages. Using a mobile tour app on the phone visitors may follow the real path at the factory and see with their own eyes how the factory used to look with AR technology and to familiarise themselves with the process of manufacturing paper products. Following the natural path you point your phone at the guide boards at the checkpoints and see production machines in action on your phone screen blended with real surroundings. Application visualises operations of machines and devices used in the factory over 100 ago with high-precision, realistic and drawing based 3D animations and walks you through refiner, forming machine, press, glazing, muller - overall 20 stages for paper product manufacturing.

The application, which participants could test during an interactive walk, is an example of the use of AR technology to "make landmarks come alive" and bring visitors closer to them. Thanks to this experience, the consortium members had the opportunity to gather new experiences and get acquainted with good practices that are already successfully used.
We are sure that it will be helpful for us in further work on the project and in creating pilot solutions for the BSR region.
Additional links