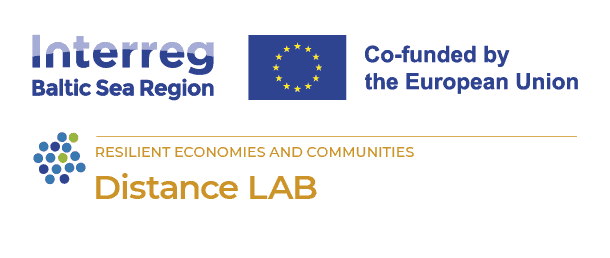 Distance LAB – remote service hub for SME's and public sector
Distance LAB
Wellbeing and recruitment app
09 June 2023
An application working on web and mobile which will be used to monitor the wellbeing of the remote workers in real time by answering simple base level and three different wellbeing related questions for remote working employees, with an optional comment for clarification. The results can be used by the employer to see how the remotely working employees are doing and if there were any issues which would require attention which can lead to improvements in wellbeing.
Wellbeing of the employees is important and employees working remotely may have less contact with their co-workers compared to being in the office. Goal of the app is to get feedback from remotely working employees in a simple and easy way, which can be used to improve their wellbeing which will make the work environment a better place be it office or remote.
Any organisation that has remotely working employees is invited to join the pilot to test the application and give feedback to its operation which can be used to improve the experience.
Participating organisation will get real time information about the wellbeing of the employees who are working remotely. This information can be used to improve the wellbeing of the remotely working employees which can lead to better and healthier working environment be it office or remote.

Participating companies only need to have remotely working employees who are able and willing to join to use the application and at minimum answer the questions on a daily basis. Using the application only requires a modern web browser.
Additional links