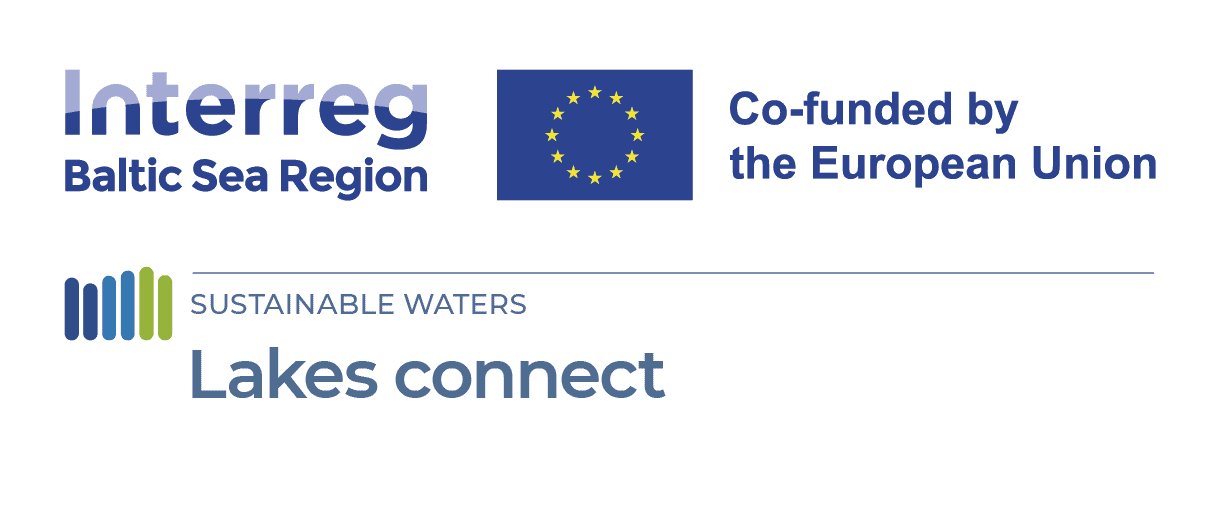 Building networking hub for units interested in lakes protection in Baltic Sea tourist regions
Lakes connect
Results of the first pilot studies – Interreg Lakes Connect poster
26 October 2023
It is with great satisfaction that we present a poster summarizing our activities as part of the Interreg Lakes Connect project.
This is our showcase, which presents in an accessible way what we do and what goals we have set for ourselves.
This poster is the result of our work, developed after conducting the first pilot studies (before the tourist season) in selected lakes in Lithuania, Latvia and Poland.
Here you will find the preliminary results of these research and photos of microplastic particles that we managed to find during the pilot tests.
The poster highlights our common goal, which is to create a network of contacts and speak one language, regardless of what institution and country we come from.
Our main goal is to cooperate and learn from each other!
Together we can achieve much more in terms of protecting lakes and improving the quality of inland waters in Poland, Lithuania and Latvia.
https://interreg-baltic.eu/wp-content/uploads/2023/10/Plakat-Interreg-Lakes-connect-Tallin_Ryga-2.10.2023-A0.pdf
Additional links