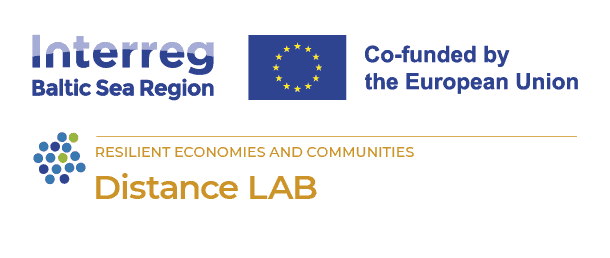 Distance LAB – remote service hub for SME's and public sector
Distance LAB
Eco-Digital-Check (EDC)
13 September 2023
EDC tool is designed to easily and understandably assess a company\\\\\\\\\\\\\\\\\\\\\\\\\\\\\\\\\\\\\\\\\\\\\\\\\\\\\\\\\\\\\\\\\\\\\\\\\\\\\\\\\\\\\\\\\\\\\\\\\\\\\\\\\\\\\\\\\\\\\\\\\\\\\\\\\\\\\\\\\\\\\\\\\\\\\\\\\\\\\\\\\\\\\\\\\\\\\\\\\\\\\\\\\\\\\\\\\\\\\\\\\\\\\\\\\\\\\\\\\\\\\\\\\\\\\\\\\\\\\\\\\\\\\\\\\\\\\\\\\\\\\\\\\\\\\\\\\\\\\\\\\\\\\\\\\\\\\\\\\\\\\\\\\\\\\\\\\\\\\\\\\\\\\\\\\\\\\\\\\\\\\\\\\\\\\\\\\\\\\\\\\\\\\\\\\\\\\\\\\\\\\\\\\\\\\\\\\\\\\\\\\\\\\\\\\\\\\\\\\\\\\\\\\\\\\\\\\\
EDC piloting is essential for ensuring accuracy, customization, and the overall feasibility of this tool. In order to create a convenient and supportive self-service for companies, fine-tuning and company engagement is important. In addition, EDC brings a fresh view on how digital and green transformation in companies can go hand in hand. Therefore, the piloting of this tool will gather different insights from companies to further explore the synergies between two highly relevant topics.

All companies interested in improving their activities related to sustainability and digitisation are invited to participate in the piloting phase. However, EDC tool is best suited to companies that are moderately advanced in sustainability and digitalisation, as they will benefit the most from using it (by gaining new knowledge and guidance).

Following the steps of the EDC assessment, the company will receive a snapshot of the sustainability and digitalisation orientation of its activities and the level of integration of these areas. Based on the company's current situation, the EDC will also generate tailor-made recommendations in line with the principles of continuous improvement.

It is expected that the company participating in the EDC piloting activities will be open to sharing insights on the tool itself and that the person piloting the tool will have up-to-date knowledge of internal activities in areas of sustainability and digitalization.
Additional links