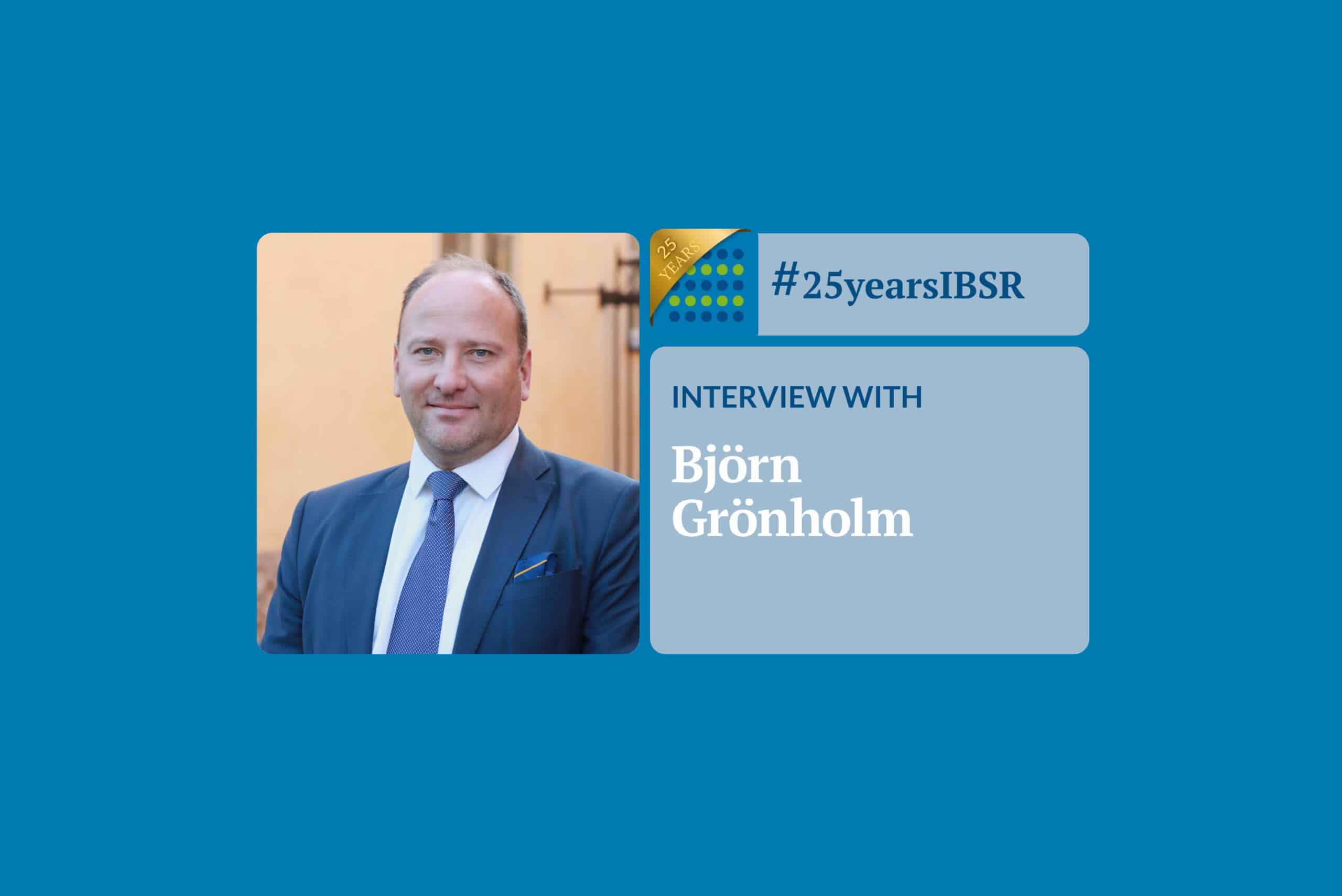 25 July 2023
Interreg is a diamond in taking regional cooperation further 
#25yearsIBSR
Björn Grönholm from the City of Turku is sharing his most memorable moments from almost 20 years of experience with Interreg projects. Are you curious about what would not be possible without Interreg? Read the interview now!

Anna Gałyga: How did your journey with the Interreg Baltic Sea Region Programme start?
I had worked with EU projects before I came to Interreg. When I joined the Union of the Baltic Cities (UBC) in Turku in January 2006, the Secretariat had already been involved in a couple of Interreg Baltic Sea Region projects, for example, BUSTRIP and SUSTAINMENT. For the latter, I was selected to be the project manager. When we were finalising the project NEW HANSA, I was appointed Head of the whole UBC Secretariat/ Commission on Sustainable Cities.
It was fun for me to work on the project SUSTAINMENT. As a political scientist, I should have focused on my PhD thesis at that time, which was about the diffusion of innovation from one country to another. Because of this project, I put my theoretical research aside and came directly into the operative side instead. As sustainable development had always been close to my heart, I felt thrilled and fully motivated.
What were your first experiences with Interreg like?
Compared to my first experience with EU funding from the 90s, I was positively surprised by how fast Interreg is.
According to me, Interreg programmes are one of the most flexible and, in that sense, goal-oriented programmes, as they take into consideration the surrounding environment in the respective countries.
I also think that our Baltic Sea region is ahead of other regions in many ways but it is the Interreg Baltic Sea Region Programme that is the diamond in operating and taking that regional cooperation further.
Why was it worthwhile to be part of Interreg?
For the UBC as a network of cities, the diffusion of innovation from one region or country to another would not happen without Interreg Baltic Sea Region. I am also sure that without Interreg, organisations like CBSS, HELCOM or VASAB would have a totally different agenda.
For Turku, as a mid-sized city that has an interest in being active internationally, it has been a brilliant Programme, too. Interreg paves the way for building common understanding in many fields, which is really good. We have always thoroughly analysed the topics that were of strategic importance to us and applied for funding with a small number of project ideas only.
What do you think was possible to achieve thanks to Interreg?
In the project NEW HANSA, for example, we enabled port authorities in the region to cooperate for the first time. Until this moment, there had been a tough competition between the ports and no structural cooperation in place. This Interreg project has opened up cooperation among ports in the region and this cooperation continues until today.
Around 2007 and 2008, we went into the water sector, focusing on the topics of wastewater and eutrophication. Together with major stakeholders, like HELCOM, we were looking into cost-efficient solutions for the region. Later on, we pushed the concept of urban-rural interaction forward.
And if you go back to 2009 when we did investments in Belarus, I wonder how this was possible thinking about the current situation. But we did manage back then. Thanks to the project PURE, we opened up the audit connection between the European Commission and Belarus. In another project, PRESTO, we did the same for water management.
Thanks to Interreg, we also managed to take many policy processes further throughout those years.
Right now, I am totally happy about the project EMPEREST led by the UBC Sustainable Cities Commission and Agnieszka IIola. It is about removing organic micropollutants from wastewater. I think it's the right way forward to test new technologies in different countries to make sure this diffusion of innovation takes place.
Do you have a favourite project?
All projects are my favourite ones; they are interesting in many different ways. Personally, of course, SUSTAINMENT has been very close to my heart. But if you look at the most demanding project, it would be the project PURE when Russia did not sign the financing agreement and we needed to reallocate the resources to Belarus.
What are your best memories?
There are a lot of them, many also related to the EU Strategy for the Baltic Sea Region. I have really good memories from the moments when we managed to solve something really difficult or agreed with other organisations to apply for a project together.
On a personal note, I remember from the times of SUSTAINMENT or PURE projects when at the kick-off events half of the staff couldn't speak English. And then, when we met for the final conference, all of them were speaking fluent English to each other like best friends. I think it is best when you can observe how the other person grows and develops.
What associations with Interreg do you have?
Our region is very active when we think of cooperation. There is a lot of doing together, we have a lot of active associations, particularly in Sweden and Finland. But you really need to be aware of the different contexts between the countries to understand what is really possible, how it works, and who is responsible for what at which level. At the same time, cooperation between the countries opens up possibilities for new solutions.
How do you see the future of the Programme?
The Programme can really be proud: it is a doer and a flexible Programme that has made things possible in many different ways. Now with the war in Ukraine, our environment and circumstances in the respective countries have changed. The focus is on another task so, for the moment, it would be good to sit a kind of listening row to see where we are. But when we think of topics, it is very much about climate change and biodiversity, for which the agenda is strong and demanding. his is what is needed to focus on at the moment.
#25yearsIBSR
This year, our Interreg Baltic Sea Region Programme is celebrating its 25th anniversary. For more examples of #MadeWithIBSR project results and testimonials of great people who have helped shape the regions with us,  visit our birthday celebrations page!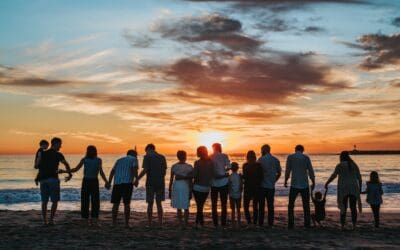 Why play alone if we can play together? We are #StrongerTogether after all! Interreg Baltic Sea Region has witnessed the growth of the first EU macro-regional strategy, EU Strategy for the Baltic Sea Region. Over a decade later, the region and its people benefit from a strong and unique partnership between the Strategy and the Programme.
read more