Transition Arena as a tool of participatory governance for sustainability transition
Project:
We make transition!
Virtual event
Join the second We make transition! webinar.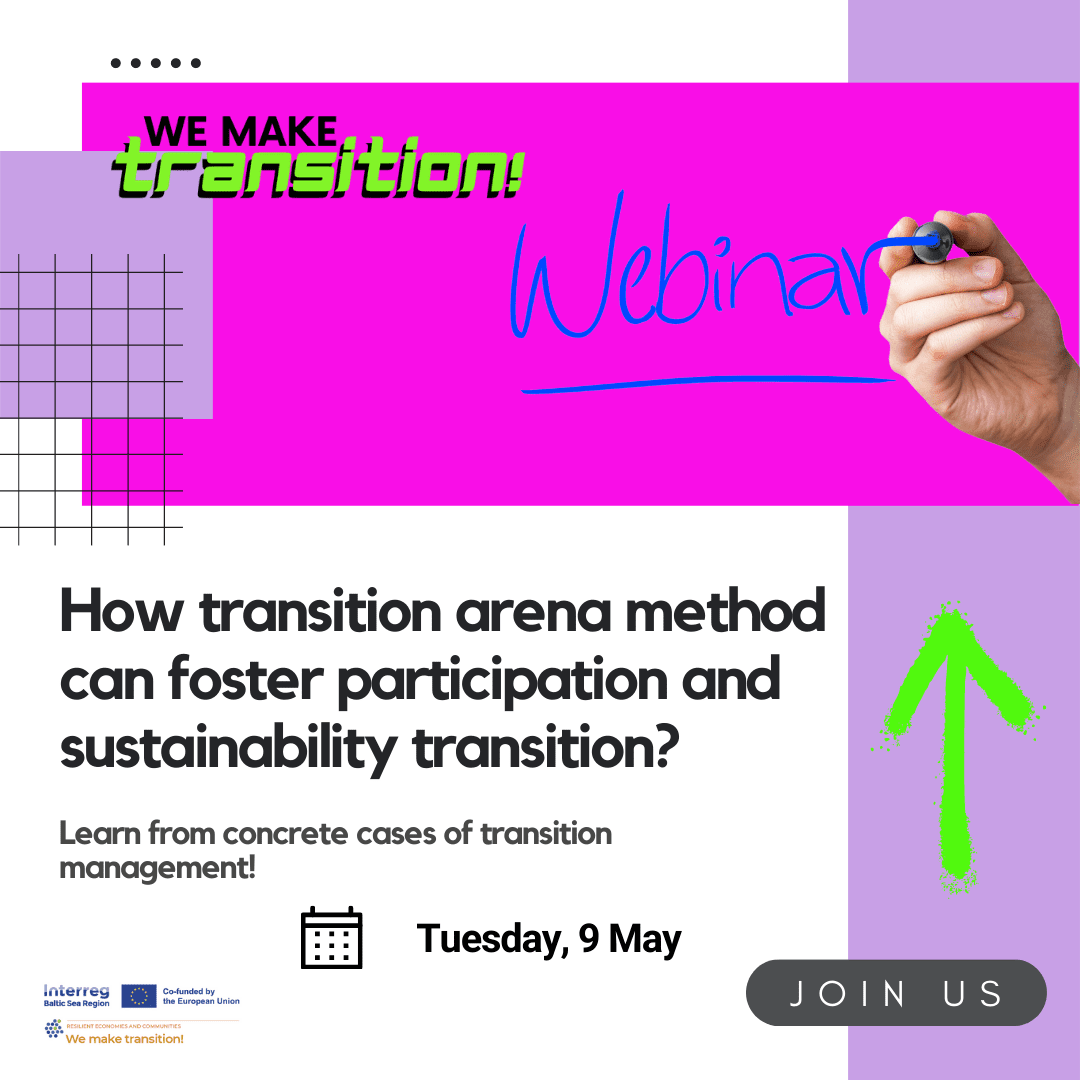 BISER
Date & Time

09. May 2023
13:00 - 15:30 (EEST)

Venue

Contact
Detail
Agenda
Time

Item

We make transition! webinars are targeted at local and regional authorities, civil society actors, researchers and anybody interested in managing sustainability transitions and role of civil society actors. The main topic of the second WMT! webinar is transition arena method in practice, what is the added value and how it can be used to involve also civil society actors in co-creating solutions to sustainability challenges. The main speakers are Derk Loorbach from Dutch Research Institute for Transitions – DRIFT and Jani Lukkarinen from Finnish Environment Institute – SYKE. The webinar includes examples and learning from organised transition arenas. There are also interactive parts in the webinar.