FanpLESStic-sea – Initiatiatives to remove microplastics before they enter the sea
FanpLESStic-sea
PROGRAMME 2014-2020
priority
2 Natural resources
objective
2.1 Clear waters
FanpLESStic-sea
The project FanpLESStic-sea developed new tools to stop microplastics from entering the sea.
Project summary

Microplastic pollution
Microplastics are very small pieces of plastic, coming from e.g. cosmetics, clothes and bottles, that pollute the Baltic Sea and drinking water. The extent of pollution and consequences for the natural ecosystem have not been yet examined. There is also a knowledge gap on possible removal technologies and a lack of policy framework to support prevention and removal activities.
Tracking the sources of microplastics as a means of preventing microplastics from entering the sea
FanpLESStic-sea project involved partner organisations in eight countries around the Baltic Sea, i.e. Sweden, Finland, Norway, Denmark, Poland, Latvia, Lithuania and Russia. It worked with municipalities, water utilities and associations, national policy makers and research communities. The project improved the knowledge where microplastics came from and what their transport pathways were. The project also set up a model to understand and better visualize the microplastic pathways. New technologies can prevent or reduce microplastic leakage into watercourses. Therefore, the project partners evaluated and piloted methods for filtering microplastics away, removing microplastics from stormwater, and implementing sustainable drainage solutions.
The project also defined innovative governance frameworks to better engage decision makers and other relevant players in implementing cost-effective methods to reduce microplastics. These included locally adapted investment proposals and plans for each partner's region.
Budgets
FanpLESStic-sea
in numbers
2.97

Million

Total

2.05

Million

Erdf

0.09

Million

Eni + Russia

0.13

Million

Norway
Achievements
Measures to prevent and mitigate the pollution from microplastics
The project combined strategic measurements with source estimates and visualised the flows of microplastics for a model city in the Baltic Sea region. The largest source of microplastics to urban waters were tire wear particles. For wastewater, the highest load came from laundry. Tap water, dust, and roof runoff, all made a small contribution to the overall load to urban waters. The partners concluded that emissions to the receiving water were higher from stormwater than wastewater. They proposed several measures to prevent and mitigate the pollution from microplastics. Preventive measures were those that avoided the introduction of microplastics to the system (ban on microbeads in personal care and cleaning products) and those that avoid introduction to the urban waters (more efficient solid waste management). If such measures for wastewater were to be implemented there was the potential to cut emissions to the wastewater treatment facilities by 30-50%. The partners also suggested that there was a need for more research on stormwater regarding the techniques that would be most efficient for the treatment of microplastics and tire wear particles.
Solutions in action
The partners implemented several pilots to assess the effectiveness of existing water treatment installations as well as emerging innovative solutions. In the pilot in Kouvola, Finland, the partners built an organic common reed filter for cleaning melted snow removed from urban streets. The harvested common reed proved to be a versatile and cost-effective filtering material for stormwaters. Such snow melting and filtering technology solves the urgent problem of dumping urban snow into the sea. Another pilot was implemented in Gdansk, Poland, and tested an artificial wetland for cleaning wastewater from households and industries. By adapting an existing pilot-scale constructed wetland system (from another Interreg BSR project), the Gdansk water utilities assessed its ability to remove also microplastics from the final effluent. The initial results of solids, organic matter, and nutrient removal were promising and offered the prospect of a satisfactory solution also for microplastics, after the adaptation and development of the tested pilot station.
Outputs
Review of existing policies and research related to microplastics
The report provides policy-makers and researchers in the Baltic Sea region with a comprehensive insight into the state of research, policies, and legislation on microplastics. It can be used as a database for a large amount of concluded research on various topics around the issue of microplastics. According to the report, the lack of commonly agreed methodologies for monitoring, sampling, and analyses of microplastics is a major concern and calls for an urgent need for harmonised, cost-efficient, and sufficiently robust monitoring methodologies for microplastics.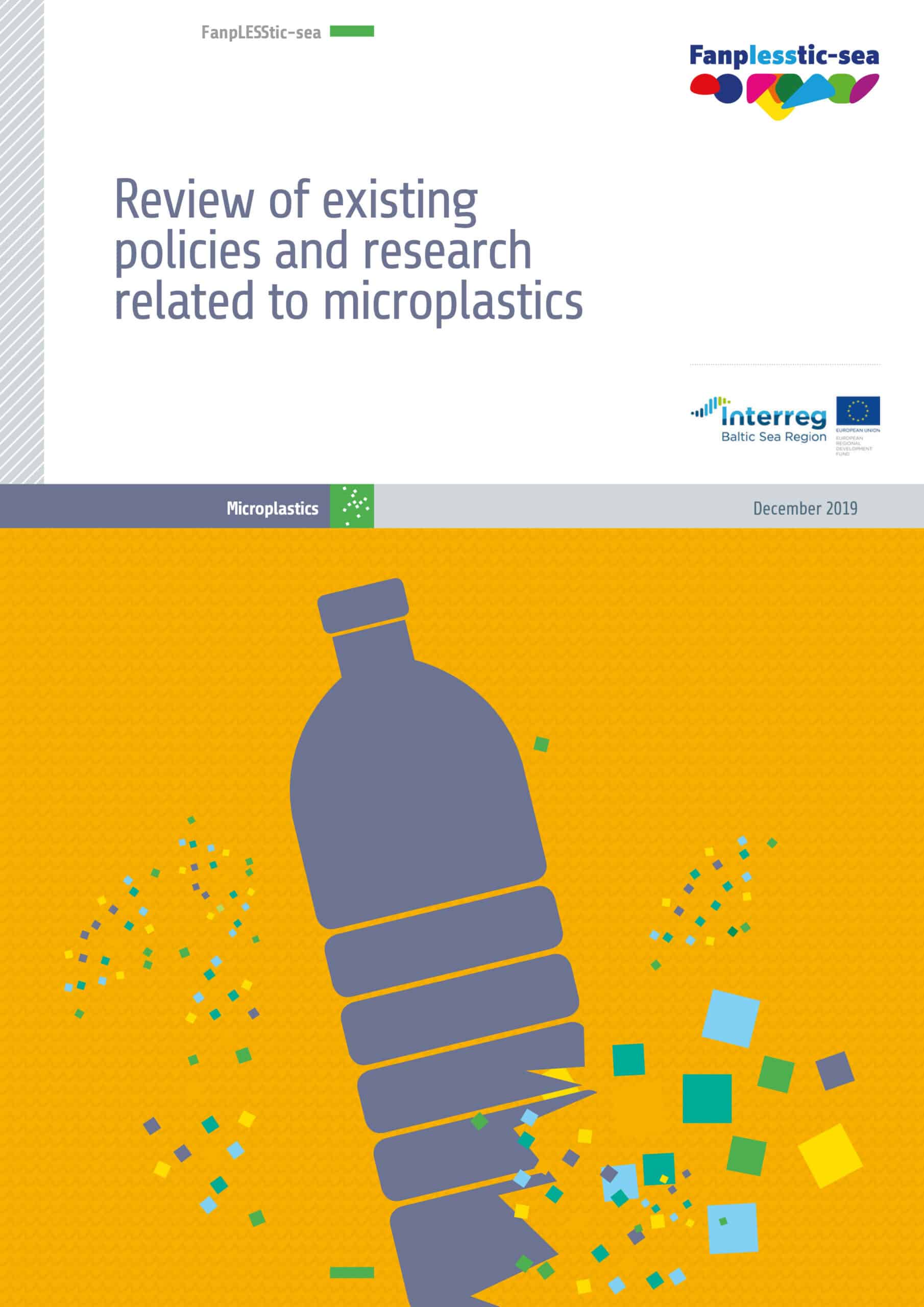 Mapping microplastics flows for a model city
The report gives insights to municipalities and water and wastewater utilities into how different sources of microplastics in urban waters can be calculated and what contextual information is needed to be able to perform such assessments.  It is accompanied by an Excel-based tool to ease the process of estimating each source. The second part of the report focuses on estimating flows of microplastics in a semi-hypothetical model city in the Baltic Sea area.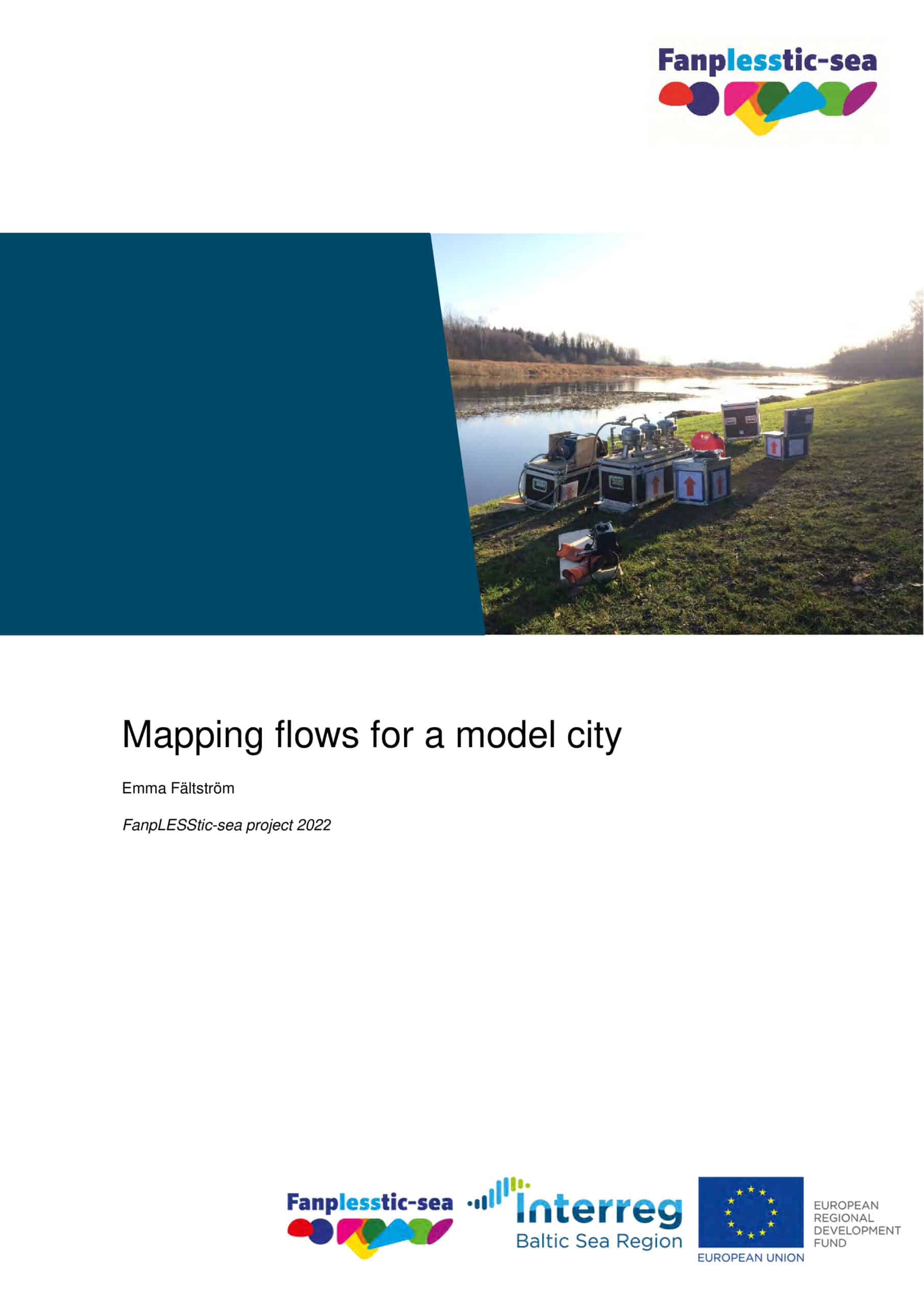 Existing and emerging technologies for microplastics removal
In this review, existing and emerging technologies and methods for microplastic removal, especially from urban aquatic environments, are presented. It helps municipalities and water and wastewater utilities decide on proper solutions. In recent years, physical, chemical, and biological technologies and methods for microplastic removal have been investigated and developed mainly for wastewater.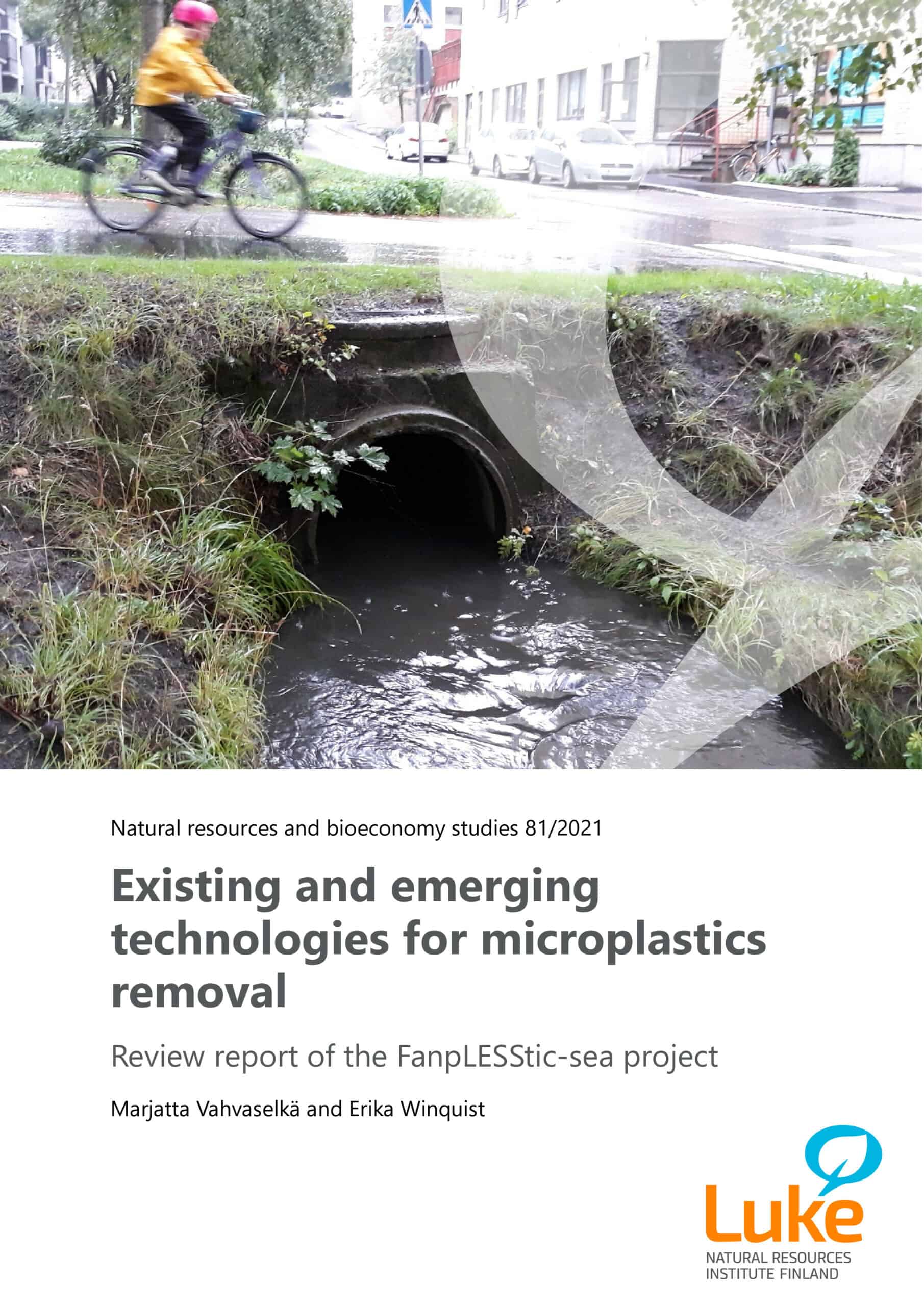 Partners
Sweden Water Research (SWR)
Luleå University of Technology (LTU)
Aalborg University (AAU)
Natural Resources Institute Finland (Luke)
Baltic Marine Environment Protection Commission - Helsinki Commission (HELCOM)
Latvian Institute of Aquatic Ecology (LIAE)
Gdanks Water Utilities Ltd. (GIWK)
Gdansk Water Ltd. (GW)
State Autonomous Institution of the Kaliningrad region "Environmental Center "ECAT-Kaliningrad" (ECAT)
Siauliai Chambers of Commerce, Indusrty and Crafts (SCCIC)
Salt Lofoten AS (SALT)
Contacts

Project manager

Jesper König

Sweden Water Research

Legal representative

Henrik Aspegren

Sweden Water Research (SWR)

Financial manager

Carina Hertzman

Sweden Water Research, SWR

Communication manager

Malin Nydesjö

Sweden Water Research, SWR