Development of Sustainable (adaptive) peatland management by Restoration and paludiculture for nutrient retention and other ecosystem services in the Neman river catchment
DESIRE
PROGRAMME 2014-2020
priority
2 Natural resources
objective
2.1 Clear waters
DESIRE
DESIRE helped ministries, agricultural advisories, environmental NGOs and farmers reactivate drained wetlands and use them in paludiculture, thus reducing nutrient leaking into the Baltic Sea.
The challenge
Nutrients leaking to rivers
Essential ecosystem services provided by the Baltic Sea, e.g. biodiversity, fisheries and tourism, are threatened by eutrophication caused by excess loads of nutrients to the sea. Discharge from rivers is one of the main pathways how nutrients get to the sea. One solution how to tackle the issue was to decrease the amount of nutrients leaking to the rivers by reactivating already drained wetlands and converting their management to paludiculture, which is crop cultivation on wet peatlands.
A model area in the Neman river
The DESIRE project focused on the numerous disturbed peatlands in the Neman river catchment and ways to restore some of them to act as wetland buffer zones. The solutions to test were to rehydrate selected drained peatlands and establish a sustainable form of land use, so that such wetlands could serve as filters for water running into the river. There was a need for new knowledge, instruments, and incentives for others to copy the approach, e.g. adapted river basin management plans and agri-environmental schemes.
Budgets
DESIRE
in numbers
1.72

Million

Total

1.16

Million

Erdf

0.23

Million

Eni + Russia

0.00

Million

Norway
Achievements
New tools to manage peatlands with a focus on water quality
DESIRE helped ministries of environment and agriculture, water management authorities, environmental protection agencies, agricultural advisory centres, and NGOs to make wise peatland management decisions on the catchment level, as well as on particular peatland sites. The functional tool to calculate rewetting requirements, the interactive online peatland database and the paludiculture strategy supported managing peatlands with a focus on water quality in the Neman river catchment. The partners analysed the river basin management plans for the Neman river, in particular, in Lithuania and Poland, and proposed how peatland rewetting could improve water quality. The partners also contributed to the consultation process of the strategic plan for the Common Agriculture Policy by preparing proposals for new agri-environmental schemes for wet peatland management, water retention and paludiculture.
Rewetting peatlands
In Lithuania, the partners successfully restored the water level at three pilot peatland sites of Liepakojai, Ąžuoliniai and Beržinė in Žuvintas Biosphere Reserve, which is a Natura 2000 area. They constructed regulatory dams on the draining channels in order to rewet the restoration sites and regulate water outflow. In order to maintain rewetted areas suitable for paludiculture, they also performed tree and shrub clearing and removal of stones. Almost 40 hectares of wetland were cleared and 10 m3 of stones were removed. Altogether, the works had a positive impact on 140 ha of peatlands in Žuvintas Biosphere Reserve, which were further managed by the farmers as part of agri-environmental schemes. The biomass from rewetted peatlands was used by local farmers for cattle fodder and as bedding material. In Russia, the preparation of the pilot plots Wittgirrenskoye and Visnevoye in the Kaliningrad region was done. The Wittgirrenskoye site was included in a national programme on carbon polygons for rewetting with national funds.
Outputs
Strategy and economic assessment of paludiculture for nutrient retention and other ecosystem service
The strategy creates the basis for the implementation of paludiculture projects in the whole catchment of the Neman river. It describes different options for paludiculture, measures to be realised towards change to paludiculture, framework conditions for wet peatland utilisation for optimised nutrient retention and potential for implementation. The strategy guides the identification of priority areas for upscaling of rewetting and paludiculture in the catchment and avoid conflicts. The strategy is helpful for ministries of environment and agriculture, water management authorities, environmental protection agencies, environmental NGOs, and farmers on peatlands.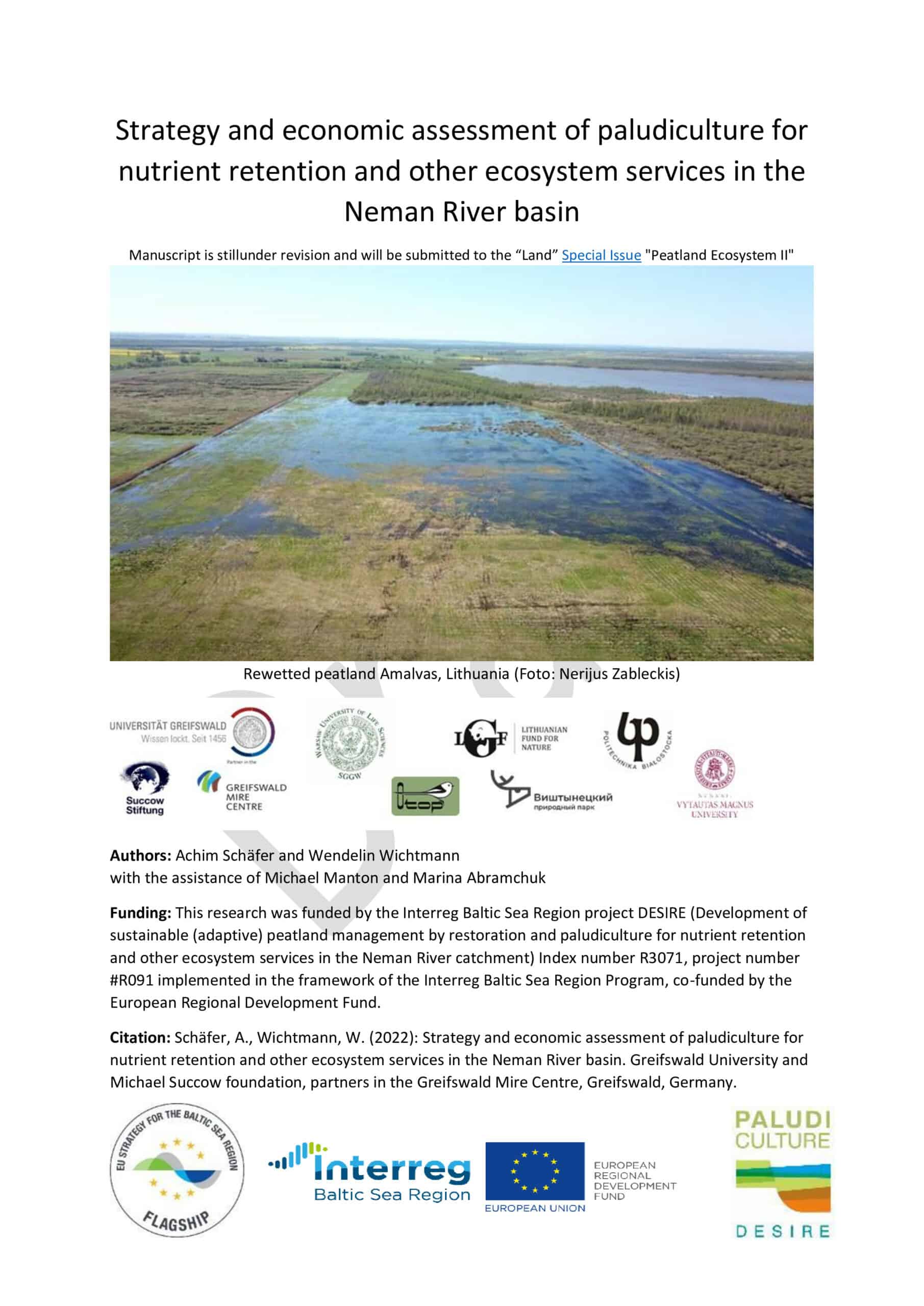 Online tool SERVI-PEAT
The online tool helps assess probable water retention, carbon storage and nutrient retention in peatland within rewetting actions. It is a useful tool in the day-to-day practice for ministries of environment and agriculture, water management authorities, environmental protection agencies, agricultural advisory centres, NGOs, active in peatland management and protection.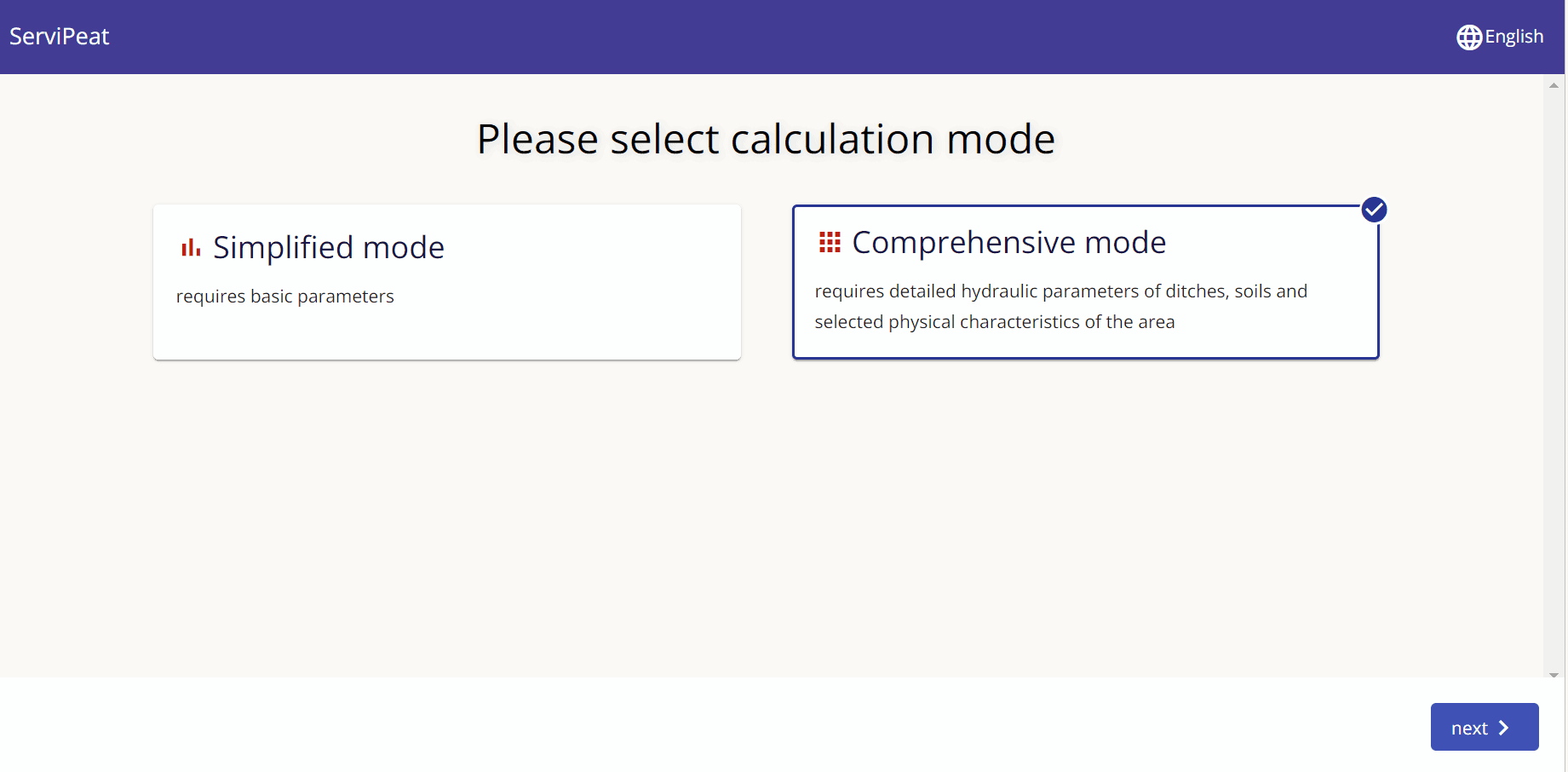 Peatland database for the Neman River catchment and interactive GIS website
The interactive map of peatlands in the Neman basin includes several layers on distribution, status and land use. It is a valuable source of actual data for ministries of environment and agriculture, water management authorities, environmental protection agencies, agricultural advisory centres, NGOs in GIS format on the distribution of natural and drained peatlands with division into types (fen, transitional, bog); usage of peatlands (natural, semi-natural grasslands, forest, pastures and meadows, arable/agricultural, quarry/peat extraction sites); priority peatlands for rewetting; cold and hot spots of peatlands - core peatland areas; protected peatlands; Neman sub-basins.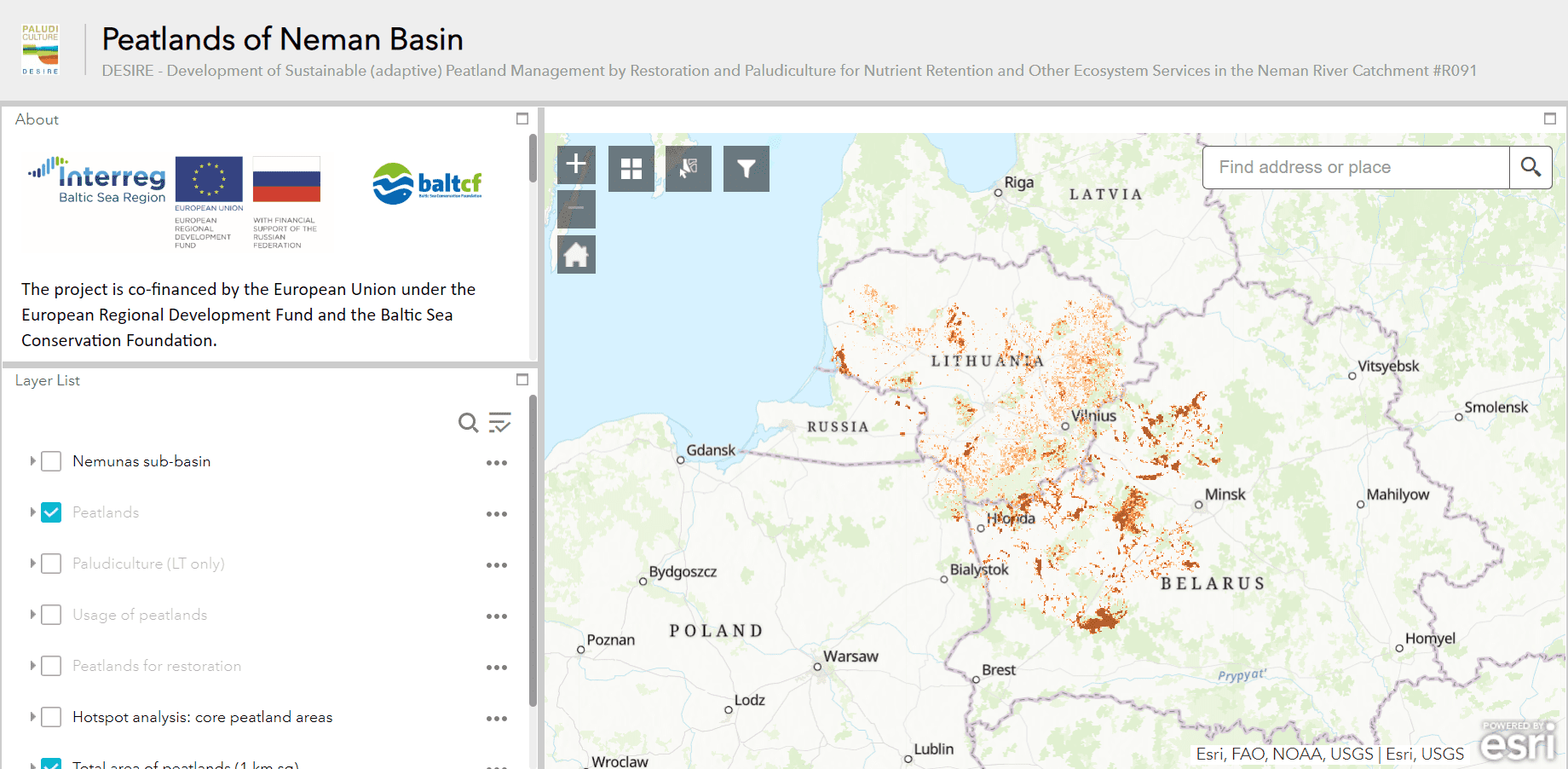 Partners
University of Greifswald
Michael Succow Foundation
Warsaw University of Life Sciences - SGGW
Polish Society for the Protection of Birds
SUCCEEDED by PP10 (01.01.2019) Aleksandras Stulginskis University
Lithuanian Fund for Nature
State budget Institution of the Kaliningrad region "Nature park "Vishtynetsky"
Bialystok University of Technology
Vytautas Magnus University
Contacts

Project manager

Wendelin Wichtmann, Dr.

University of Greifswald

Legal representative

Juliane Huwe, Dr.

University of Greifswald

Financial manager

Marina Abramchuk

University of Greifswald

Communication manager

Wendelin Wichtmann

Greifswald University