Baltic Beach Wrack – Conversion of a Nuisance To a Resource and Asset
CONTRA
PROGRAMME 2014-2020
priority
2 Natural resources
objective
2.1 Clear waters
CONTRA
The CONTRA project helped local authorities and businesses in coastal destinations that rely on beach tourism identify viable solutions for managing and recycling beach wrack whilst protecting the Baltic Sea.
Project summary

Wrack management for clean beaches
Beach wrack is organic material washed ashore, for example, torn off sea grass or brown algae. It can cover Baltic Sea beaches for weeks after storms, rotting and leaking nutrients back into the water. Managing beach wrack is an issue for local authorities and the tourism industry, in particular of the western and southern Baltic Sea. Coastal municipalities did not have helpful tools to deal with beach wrack and to treat it in a sustainable way as part of coastal water management.
Balancing opposing interests and identifying economic opportunities
Previous practices to collect beach wrack usually created a financial burden for local communities. The methods used to collect and dispose of beach wrack, were also often in direct conflict with measures to safeguard the environment. A fair and comprehensive evaluation of all environmental, social and economic aspects of beach wrack management was needed.
Budgets
CONTRA
in numbers
2.57

Million

Total

1.92

Million

Erdf

0.08

Million

Eni + Russia

0.00

Million

Norway
Achievements
New multi-discipline and transnational Beach Wrack Network established
CONTRA built a forum dedicated to the sustainable management of beach wrack in the Baltic Sea region, including collection and treatment, whilst protecting beaches as living, natural landscapes. Its cornerstone is the Beach Wrack Network. The members include local authority representatives, beach managers, landowners, coastal engineers, landscape historians, national political decision-makers, nature conservationists, students and scientists, industry representatives, resource managers, private enterprises, and representatives of the tourism industry. The focus of the network is to act as a support facility for policymakers, environmental groups, public authorities, and marine resource management companies on topics related to beach wrack as well as promote sustainable beach wrack management policies and operations in the region.
Solutions to use beach wrack in a sustainable way
In order to exploit the potential of beach wrack as a valuable resource for bio-based products or services and, at the same time, positively influence the reduction of eutrophication, the project partners implemented several case studies in countries with different management systems: at the islands of Rügen and Poel in Germany, Køge Municipality in Denmark, in Swedish Kalmar and Öland, and in the gulf of Gdansk in Poland. The German case studies demonstrated that beach wrack could be co-composted to produce soil improvement products, and it was suitable for the production of biochar. In the Polish case, beach wrack was treated in a reed bed system to be used as soil conditioner or fertilizer. These experiences collected across the Baltic Sea helped the partners check the applicability of solutions for local authorities and businesses in coastal destinations that rely on beach tourism.
Outputs
Baltic Beach Wrack Toolkit – Challenges for sustainable use and management
This toolkit presents options for recycling beach wrack as well as its business potential. It covers practical aspects of beach wrack management and provides guidance for local and regional decision-makers. It also serves as a decision aid to help practitioners convert current beach wrack management schemes into more sustainable solutions.
Beach wrack in a business environment
The report provides a comprehensive overview of challenges and current practices connected with beach wrack management. It targets policymakers, municipalities, waste management companies, researchers, and beach wrack entrepreneurs. The report explores new and innovative ways of creating environmental, social, and economic value through developed beach wrack practices.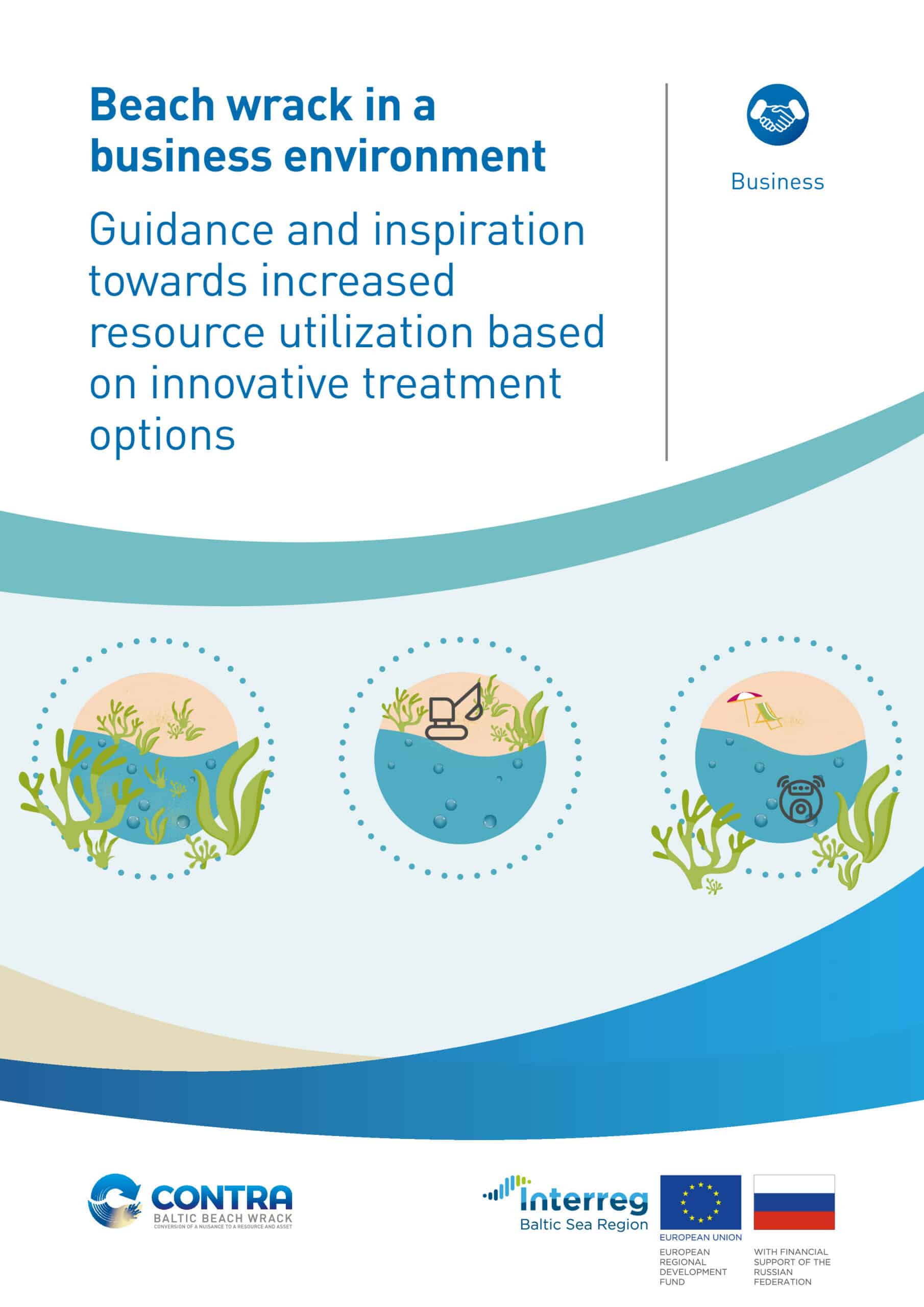 Partners
University of Rostock
Institute of Oceanology of the Polish Academy of Sciences
EUCC - Coastal Union Germany
KS-VTCtech GmbH
Association of Polish Communes Euroregion Baltic
Linnaeus University
Estonian Ministry of Environment
University of Tartu
Atlantic Branch of Shirshov Institute of Oceanology, RAS
University of Southern Denmark
Krinova AB
Municipality of Køge
Gdańsk University of Technology
Hanseatic Environment CAM GmbH
Contacts

Project manager

Hendrik Schubert

University of Rostock

Legal representative

Jan Tamm

University of Rostock

Financial manager

Katrin Thiel

University of Rostock

Communication manager

Jane Hofmann

EUCC - Die Küsten Union Deutschland e.V.