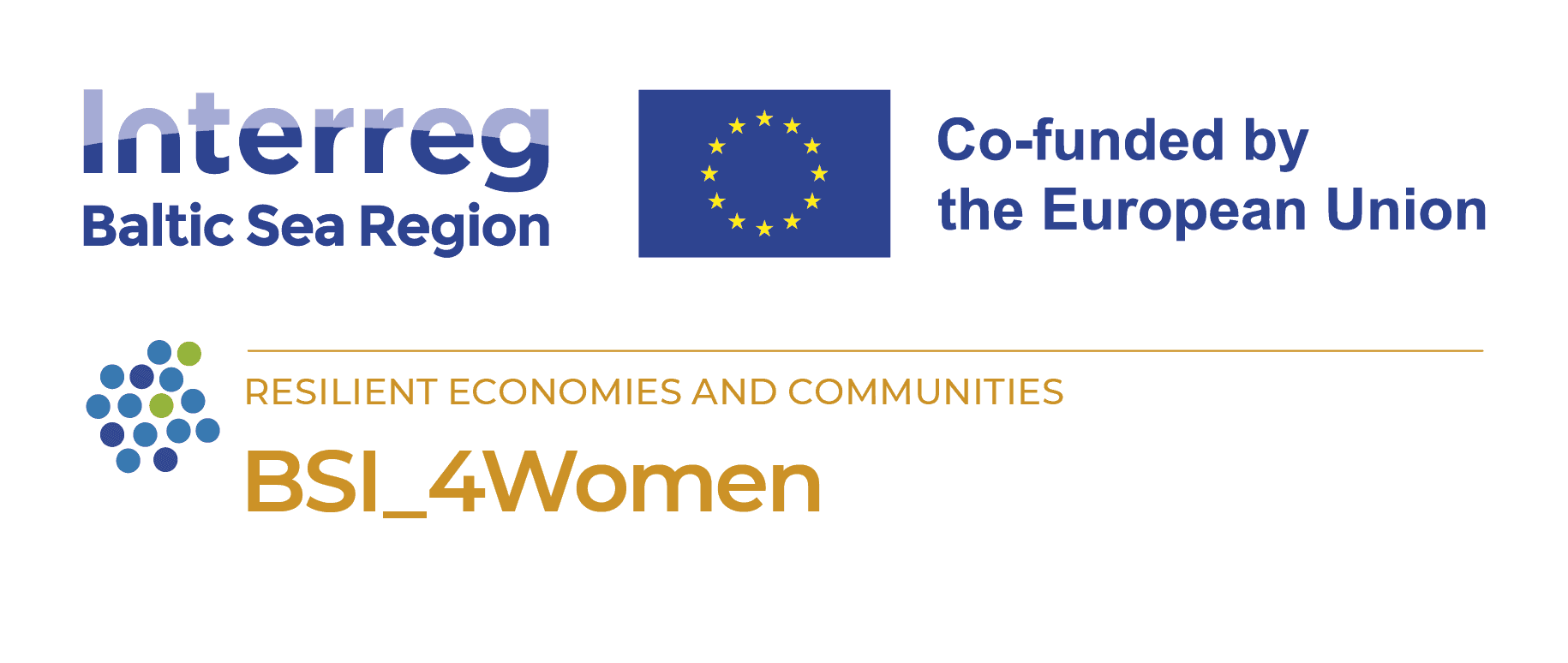 The Baltic Sea Initiative for the Development of Business Activity of Refugee Women
BSI_4Women
Ventspils High Technology Park
05 September 2023
Presentation of the Project Partner from Latvia.
Ventspils High Technology Park
Presentation of the Partner from Latvia
Ventspils High Technology Parks (VHTP) is a foundation established in year 2005. VHTP contributes to the economy of the city of Ventspils and the Kurzeme region in Latvia by providing business support resources, promoting the development of emerging industries and creation of new well-paid jobs.
VHTP's vision is to develop as a well-established, professional and dynamic business support organisation in the Baltic Sea region, which provides all the conditions required for rapid development of businesses operating in the emerging industries.
VHTP's areas of activity:


Business Support Centre provides information, consultations and support for the authors of business ideas and new businesses during the start of their ventures, as well as offer coworking spaces.


Digital Innovation Hub. VHTP is the contact point of the European Digital Innovation Center in the North Kurzeme region in Latvia. We raise awareness of digitalization, help assess digital maturity, support digital transformation and development of new digital solutions.


Ventspils Design Workshop RADE is a makerspace equipped with various production units available to all enthusiasts willing to design and create their own products. The makerspace serves as an infrastructure for business startups and entrepreneurs. It has equipment that brings endless possibilities to transfer any design to either clothing, plastic, metal or wood, acrylic, various composite materials and other accessory types, print photos, make stickers and create packaging for any product created here.


Ventspils Prototype Hub is a space in which it is possible to create parts and prototypes, as well as receive technical consultations regarding production of prototypes and 3D modeling of specific parts.


Property and infrastructure. VHTP provides and develops the Technology Park's infrastructure and utility services. We provide spaces from 15m2 office rooms up to 2000m2 manufacturing facilities to suit both small and large business.


Educational technologies. We have created the Future Classroom, EdTech demo room, which is an interactive, technologically well-equipped learning environment with easily transformable furniture, digital learning tools and learning content that promotes creativity and a positive result-oriented learning process. The Classroom is designed for both face-to-face and distance learning and it is based on the "Future Classroom Lab" concept created by the European Schoolnet.


Additional links