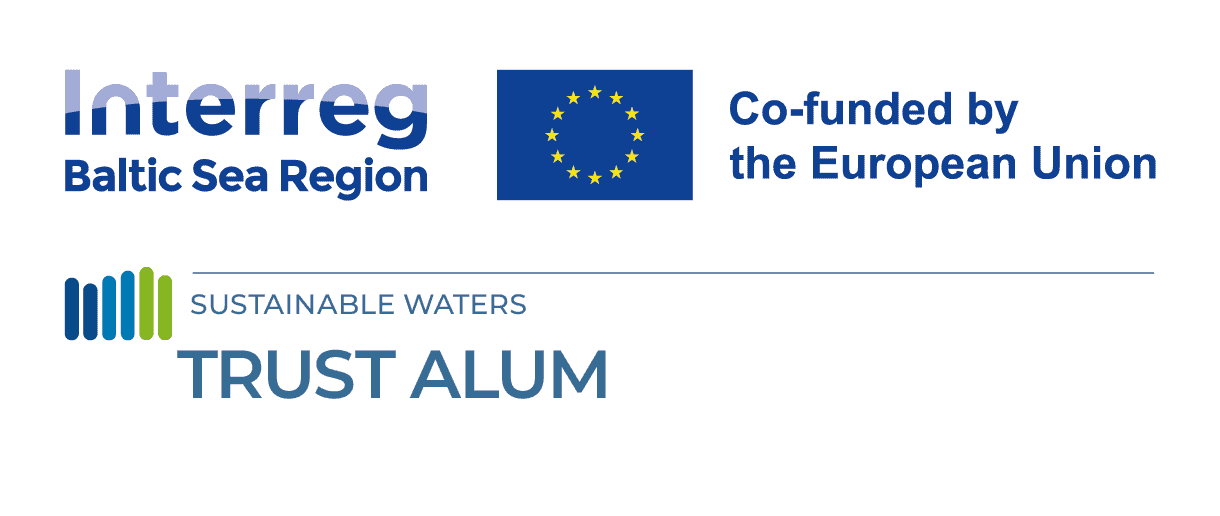 Building trust in target groups for ALUM treatment - an effective, yet misunderstood method for water quality improvement
TRUST ALUM
TRUST ALUM shines at the Scientist's night
11 October 2023
During Scientists Night, we teleported into the bright future of already-treated Baltic lakes and showcased the main star - the TRUST ALUM project. This almost extraterrestrial approach aims to capture internal phosphorus in lake sediments, with a live demo planned in Riga next spring. Scientists Night, a European tradition since 2005, bridges the gap between the public and the scientific world.

💧 🛸 👽 TRUST ALUM: an extraterrestrial solution for Baltic lakes?

During Scientists' Night, the TRUST ALUM project team highlighted the critical issue of Baltic lakes' eutrophication due to historical phosphorus loads. Unveiling the innovative solution for ALUM water treatment we engaged in lively discussions with the public. Together we imagined the epic journey of the grand treatment boat from Sweden to Latvia. Children's comparisons of the boat to an alien ship evoked laughter among the crowd. We reassured the young minds: these "aliens" aren't after humans but are on a mission to capture the evil internal phosphorus loads. Attendees were invited to witness this "extraterrestrial" treatment in action in pilot lake Velnezers next spring.

🚀🔬🧪 What is Scientists' Night?

Scientists' Night, often referred to as "European Researchers' Night," is an annual event where scientific institutions across Europe open their doors to the public to showcase the exciting world of science. The main goal is to familiarize the public with scientific research, emphasizing its role in daily life and sparking interest, especially among the youth. The event started in 2005 and is typically held on the last Friday of September. It's a chance for people of all ages to meet researchers, participate in science experiments, and discover the wonders of science through hands-on activities, workshops, lectures, and more. Since its inception, it has grown in popularity and scope, with hundreds of cities across Europe participating each year. Annually, Scientists' Night attracts over 1.5 million visitors across Europe, and 2023 marked its eighteenth occurrence.

Bridging the gap between scientists and the public:

🔬🌍 The event promotes science in a fun and engaging way, making it accessible to everyone.
👦👧  By making science appealing and approachable, it can inspire younger generations to pursue careers in science and research.
🔍🧑‍🤝‍🧑  The event demystifies scientific research, allowing people to understand its relevance in everyday life.

Researchers' Night in Latvia

The 2023 event was held on September 29 and attracted over 20,000 visitors throughout the country. Nearly 30 scientific institutions across cities like Rīga, Jelgava, Liepāja, Ventspils, Cēsis and more were a part of the event. The attendees, which predominantly consisted of pupils, young adults and families dived into offered hands-on experiences such as workshops, masterclasses, experiments, and technology trials and met hundreds of scientists face-by-face. This event in Latvia is part of the European Commission's initiative and is coordinated by Latvia's Ministry of Education and Science.
Additional links