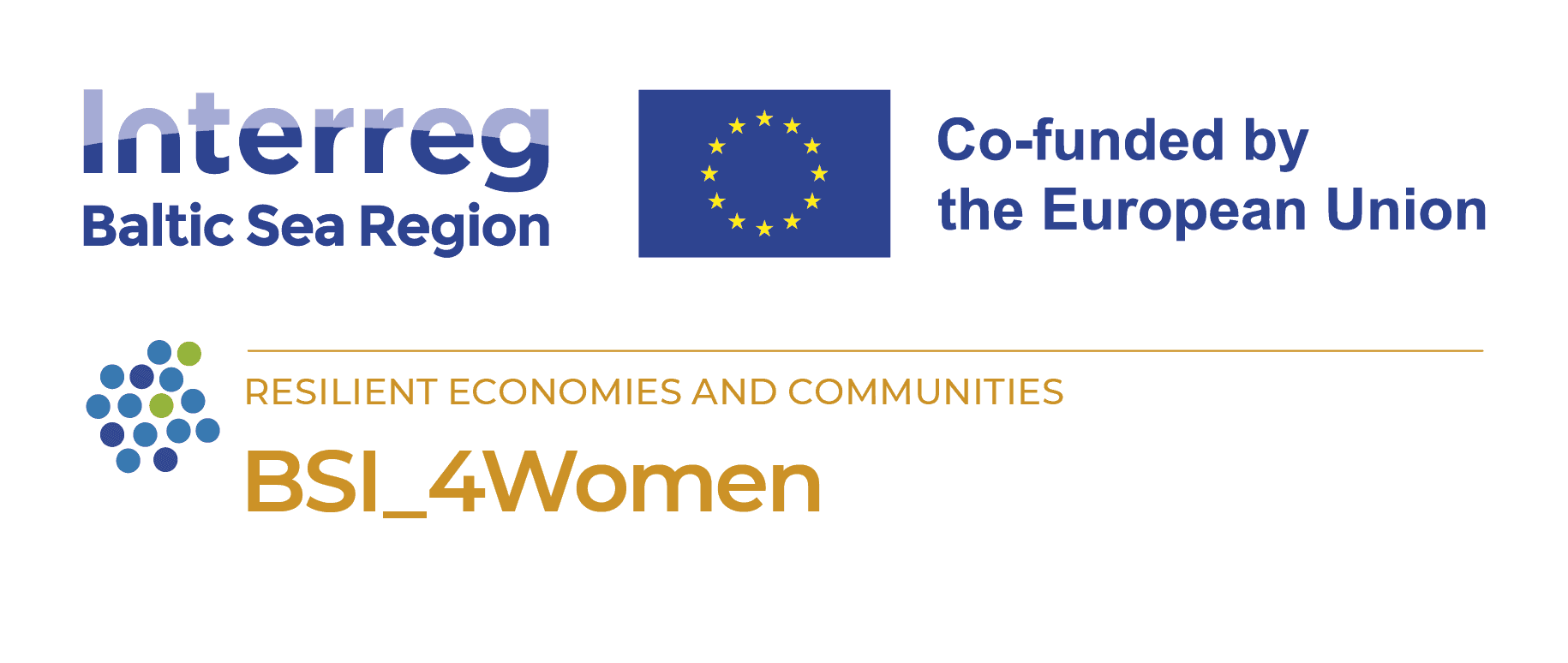 The Baltic Sea Initiative for the Development of Business Activity of Refugee Women
BSI_4Women
Tech-Park Kaunas
25 August 2023
The presentation of Lithuanian Project Partner.
TECH_PARK KAUNAS
The Lithuanian Project Partner supporting implementation of the BSI_4Women Project.
Tech-Park Kaunas is a science and technology park that creates the best experience for startups. We help startups and already growing tech companies to increase transnational competitiveness, consult companies on business development issues, provide innovation support services, develop an innovation community, and foster an innovation culture in the Kaunas region.
As 
a member of Integrated Science, Studies and Business Centre (Valley) "Santaka"
 Tech-Park Kaunas stimulates science and business collaboration. From 2022, the Park organizes a business incentive program for health technology developers called 
Medaccelerator.lt. 
The program helps startups to develop innovative products and services, increase sales and prepare to attract investment. The team has also created a program for entrepreneurship and new product development called Evolut 4.0.
At present, it hosts more than 100 companies operating in the fields of IT, engineering, health technologies, social innovation, future energy, and sustainable chemistry. More than 100 professionals from Tech-Park Kaunas ICT cluster 
"Digital Rocket LT"
 are providing cutting-edge ICT services for local and international customers. Since 2019 Kaunas STP is a part of
CERN Business Incubation Centre
 in Lithuania and supports the development and 
application of innovative ideas 
outside the field of high-energy physics.
Since 2021, Tech-Park Kaunas has been a partner of
the European Space Agency Business Incubator in Lithuania (ESA BIC Lithuania)
 and supports the development of innovative products in the space sector.
Story.
We have been living our story since 1998 when the first Lithuanian business incubator was founded in Kaunas. Over 8 years in business, following the development of Lithuanian business and given that life has dictated new needs, our mission as that of the incubator has expanded and in December 2006 we were reorganized into a science park, later in January 2015 after a merger of three public establishments (the KTU Regional Science Park, Kaunas Regional Innovation Centre, and Kaunas High and IT Tech Park, we became Kaunas Science and Technology Park (Kaunas STP). In 2022 the organization changed its band name to Tech-Park Kaunas.
Additional links