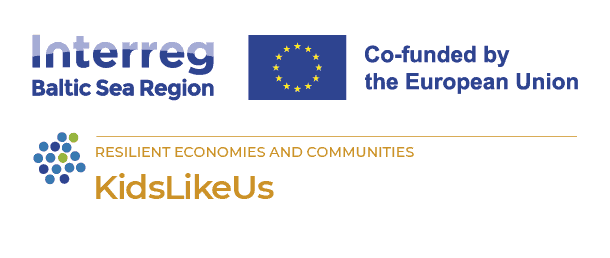 Empowering NGOs & public institutions in helping children overcome migration traumas using creativity and favors of nature
KidsLikeUs
Step into a World of Colors: Unleashing Young Creativity at the Watercolor Workshop
19 September 2023
Picture this: a room filled with children, their faces lit with excitement and curiosity, hands eagerly gripping brushes and palettes, ready to dive into the vibrant world of watercolors. This was the atmosphere at our watercolor workshop held in Sweden, where children aged two to twelve years old gathered to explore the magic of painting.
Under the expert guidance of instructor Lotten Svensson, children with refugee backgrounds were introduced to the essential tools and techniques of the craft. They learned about the different types of brushes, how to mix and apply colors, and the mesmerizing effects they could create using the wet-on-wet technique. With watercolor, the possibilities are endless: one moment, you can watch as pigments bloom and merge organically on the paper, and the next, you can manipulate them with precision to achieve intricate details. It's a dance of control and spontaneity and what's even more important it allows the participants to find peace in that very precise moment of time.

The children could work with postcard painting and painting on bigger sized paper. After the class there was an opening of an exhibition where all the artistic work could be enjoyed.
Additional links