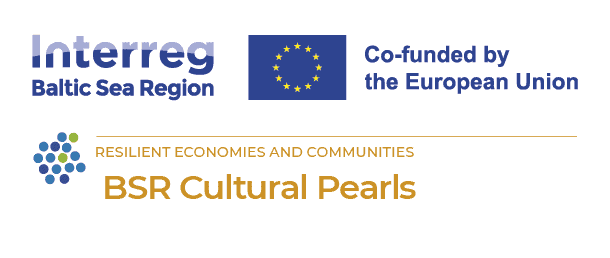 Baltic Sea Region Cultural Pearls for more resilient Cities and Regions
BSR Cultural Pearls
Showcasing BSR Cultural Pearls: CBSS Highlights Cultural Resilience at Creative Europe Event
29 May 2023
The recent Creative Europe annual event in Stockholm on 27 April 2023 served as a platform for the Council of the Baltic Sea States (CBSS) to showcase the BSR Cultural Pearls project.
Creative Europe, the EU's cornerstone programme bolstering the culture and audio-visual sectors, focuses on fostering artistic freedom and cultural networks at the EU level.
Dominik Littfass, Head of Communication at the CBSS, and Felix Schartner-Giertta, the BSR Cultural Pearls Project Coordinator, led a keynote presentation titled "Culture and Resilience in the Baltic Sea Region: from Policy to Implementation on a Local Level". The presentation notably emphasised the potential of utilising local cultural and creative assets to fortify social resilience across communities within the Baltic Sea Region.
In addition, Schartner-Giertta presented the BSR Cultural Pearls project to the decision-makers within Creative Europe. The project, including its forthcoming Pearl Awards, sparked significant interest among the event's participants, who represented most EU countries.
Furthermore, the CBSS hosted one of the official dinners for the event at its premises, providing additional visibility to the BSR Cultural Pearls project.
Additional links