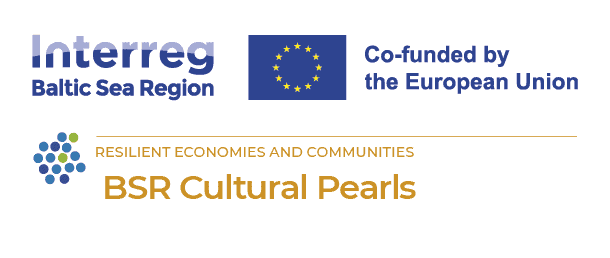 Baltic Sea Region Cultural Pearls for more resilient Cities and Regions
BSR Cultural Pearls
Pilot of the BSR Cultural Pearls Programme and Title Launched
21 August 2023
The partnership within the project \\\\\\\\\\\\\\\"Baltic Sea Region Cultural Pearls for More Resilient Cities and Regions\\\\\\\\\\\\\\\", co-financed by the Interreg BSR programme, has launched the pilot of the BSR Cultural Pearls programme, which will award the first title of "BSR Cultural Pearl" in 2024 to a city or municipality. Applications for participation in the pilot are open until 8 September. Further details are available at www.culturalpearls.eu.
The BSR Cultural Pearls' objective is to bolster the capability of cities to
increase
social resilience through culture. It aids cities, towns, and municipalities in collaborating with their communities to enhance the quality of life, attractiveness, and well-being, whilst simultaneously reinforcing their international profile and visibility.
Every year, four nominees, each from a different Baltic Sea Region country, will be
awarded the title of "
BSR Cultural Pearl
"
by an international jury.
The first cities, municipalities, and other settlements are cordially invited to partake in the project's pilot to vie for the inaugural BSR Cultural Pearl title, simultaneously assisting the partnership in
developing
this
new
initiative.
The application process for
becoming a
"
BSR Cultural Pearl
"
, which
launched
on 10 August, comprises two phases: a Pre-Selection questionnaire designed to shortlist a finite group of candidates based on their suitability, enthusiasm, and potential, followed by a comprehensive application where the shortlisted candidates will be prompted to formulate a more intricate vision and programme using the Culture & Resilience Action Plan template. Those presenting the most compelling action plans will be honoured with the BSR Cultural Pearl title.
Subsequent to the selection process for the pilot, the distinguished BSR Cultural Pearls for 2024 will be unveiled on 1 December 2023.
For more insights regarding the project, please visit
www.culturalpearls.eu
.
Additional links