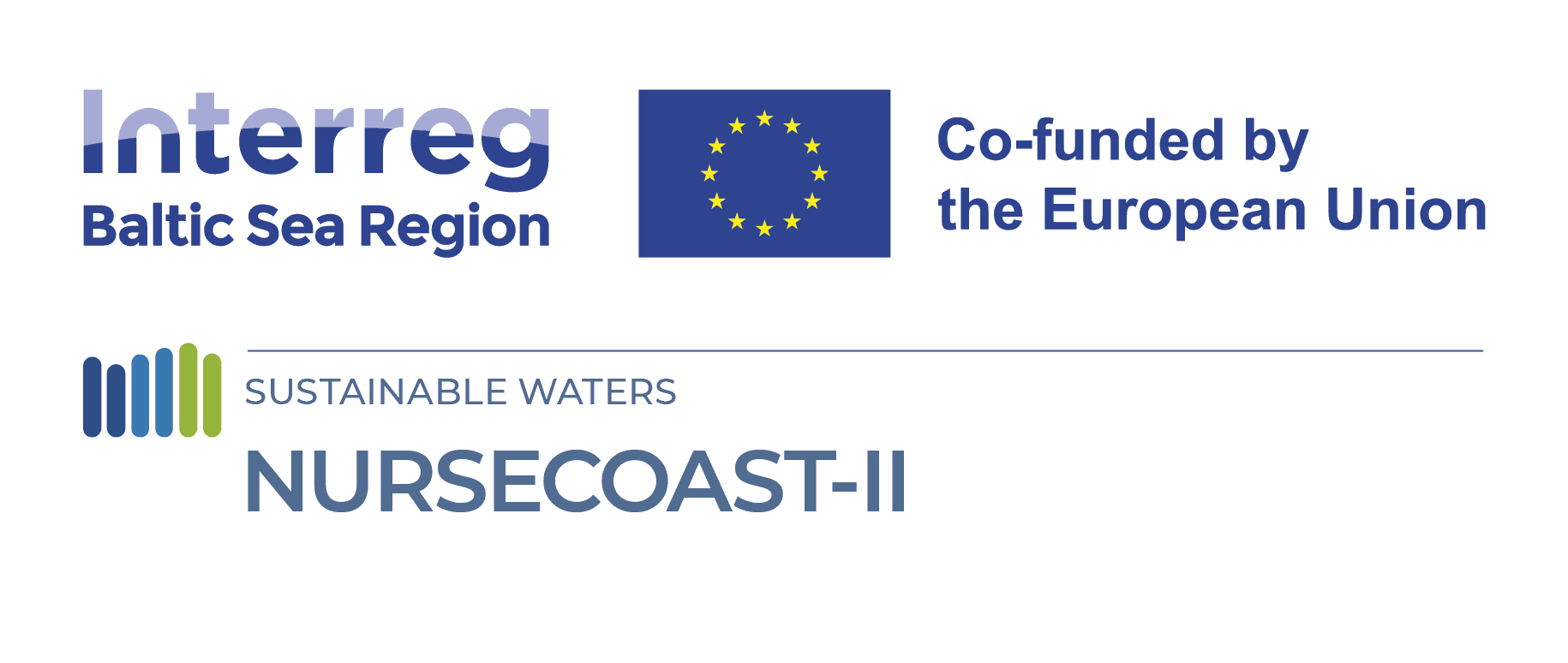 Model Nutrients Reduction Solutions In Near-Coast Touristic Areas
NURSECOAST-II
NURSECOAST-II consortium gathers in Denmark and gains insights from Danish pilot plants
30 October 2023
We are excited to share the highlights of the recent study visit of the NURSECOAST-II project consortium, which took place in Denmark from October 24 to October 27. The visit offered an opportunity for project partners to explore two Danish pilot wastewater treatment plants, one in Skovsgaard (host partner Danish Naturefund) and another in Naestved (host partner NK-Forsyning).
During the visit, the consortium had the chance to learn about the current status of two innovative approaches to wastewater treatment and learn from the experiences of these pilot plants. In Skovsgaard, the focus was on the utilization of a constructed wetland as a nature-based solution for wastewater treatment. The treated water from this plant is further utilized for the irrigation of apple trees, showcasing a sustainable approach that benefits both the environment and agricultural practices.

In Naestved, the pilot plant is currently testing the use of nanobubbles aeration on dedicated bypassed wastewater flow. The results of this test will determine whether this technology can be further applied to smaller wastewater treatment plants in Vallensved, serving a population equivalent of 900. These initiatives not only address the challenges of wastewater treatment but also pave the way for more efficient and environmentally friendly solutions in the future.

During the visit, all the gathered project partners engaged in fruitful discussions about the progress of the NURSECOAST-II project. We shared updates on investigations, conducted widespread surveys, and examined the social aspects of wastewater treatment. The status of the pilot installations was also reviewed, and a peer-to-peer evaluation of the Danish pilots took place.

According to Ksawery Kuligowski, the project manager from the Institute of Fluid-Flow Machinery Polish Academy of Sciences,  the meeting in Denmark was very beneficial for the NURSECOAST-II consortium in order to strengthen collaboration, plan and move forward to the second project year. "One of the remarkable outcomes of the meeting was identifying synergistic effects between different project tasks. This encouraged partners to collaborate bilaterally and explore bottom-up initiatives, harnessing the collective expertise and enthusiasm within the consortium," said Kuligowski.

By the end of the year, the project aims to deliver its first set of results, which will serve as a foundation for developing guidelines for target groups in coastal areas.

The NURSECOAST-II project runs six pilots - two in Denmark and Poland and one in Finland and Latvia. During the next two project years, the pilots will test different wastewater treatment systems that could help to solve the issue of the seasonality of wastewater flow due to tourism in coastal areas of the Baltic Sea.

Stay tuned for more updates as we continue our journey to improve the health of the Baltic Sea by enhancing the small wastewater systems that are especially vulnerable to high seasonality.
Additional links