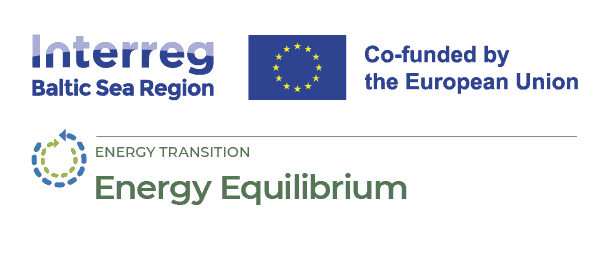 Carbon driven energy equilibrium at the municipal scale
Energy Equilibrium
Navigating the Path to Sustainable Energy Transition in Municipalities: Lessons from Lithuania's Taurage District Municipality
16 October 2023
Growing role of municipalities in sustainable energy transition
In an era defined by the imperative of sustainable energy solutions, municipalities worldwide are taking on an increasingly vital role in propelling the transition towards renewable energy sources (RES). A notable example can be found in Lithuania where according to the Law on Renewable Energy of the Republic of Lithuania, municipalities play a significant role in the RES development process by becoming one of the key institutions responsible for this development. The Law provides that one of the municipality's functions concerning the development of RES is to prepare, approve, and implement an action plan based on which various decisions will be initiated related to the development of RES.
Municipality RES action plan
With an unwavering focus on advancing sustainable energy practices, the RES Action Plan in Lithuania charts a course towards escalating the consumption of final energy derived from renewable sources within municipalities. The RES Action Plan for Taurage District municipality aims to achieve not only national or European Union targets but also local targets to become "the Greenest" municipality in Lithuania. To achieve this, the aim is to reduce greenhouse gas emissions through the following selected directions: energy production from renewable sources, public and private modernization of district heating installations, modernization of public and private buildings, sustainable mobility measures (introduction of a ring road, development of clean public transport, installation of sustainable mobility measures by increasing the number of bicycle and pedestrian paths, etc.). The use of renewable energy sources, their development and efficient use is one of the most important energy objectives having economic and environmental significance.
Role of energy storage in future municipal energy systems
Accelerating the adoption of renewable energy sources (RES) presents a challenge due to their intermittent nature. Energy Equilibrium project aims to explore the role of energy storage in shaping future municipal energy systems and has conducted an investigation into the current state of energy storage systems in Taurage municipality. Unless such a plan for years by 2030 has been developed and approved in the end of year 2022 for Taurage District municipality, there was no mention of accumulation and storage systems, which are a prominent issue for efficient generation and use of renewable energy. The importance of storage systems for municipal heating, electricity, and transport sectors, based on renewable energy was presented and explained to the representatives of the Taurage district municipality, and this was the reason, why this municipality was interested in participating in the Energy Equilibrium project and provided all available information.
Challenges and opportunities in energy data collection for Taurage municipality
The Energy Equilibrium project aims to develop an energy modelling tool for municipalities to determine the future role of energy storage technologies. To achieve this in the first year of project implementation, the project team has developed a data collection method called the "Municipality factsheet. This is an Excel data template that is sent to local governments to help them collect data on their energy systems, including energy consumption and generation. Municipality energy data collection revealed several findings. Therefore, the Energy Equilibrium project explores the main challenges faced by municipalities in collecting this data.
Filling the "Municipality factsheet" for Taurage municipality disclosed challenges and "data holes" for selecting all necessary information as well as opportunities and possibilities.
The positive issues were:


Municipalities, though in most cases have no energy experts, have good contacts with municipal utilities, such as district heating, public transport, water supply, etc. companies, which provide available information.


Municipalities have energy data on municipal consumers – institutions, transport, etc. – which are the responsibility of municipalities.


The interest of Taurage municipality was evident from the effectiveness of providing available data.


National institutions recently are providing not just national but also municipal data as Open Database, which is helpful in collecting necessary information for municipalities and experts.


Challenges:


No consistent system for collecting energy generation and consumption data, at least for municipal consumers. Such data was collected for the needs of the RES action plan for 3 years only.


Data, such as municipal electricity consumption on an hourly, monthly basis was available under the National Open Database, which is not easily available. Electricity generation by municipalities from RES is available on a 3-month basis only.


Transport fuel consumption data is available on the national level only and municipal data can be a rough estimate only.


Storage systems are considered for the municipal heating sector only. Batteries, hydrogen, biomethane, etc. are considered national-level storage systems.


Taurage Municipality is looking forward to continuing the journey with the implementation of the Energy Equilibrium project and learning more about the future scenarios for faster decarbonisation of municipal energy sector.
This article was prepared by Farida Dzenajavičienė and Rimantas Bakas, based on cooperation and interviews with the Taurage district municipality.
Photo by
Maksim Shutov
on
Unsplash
.
Additional links