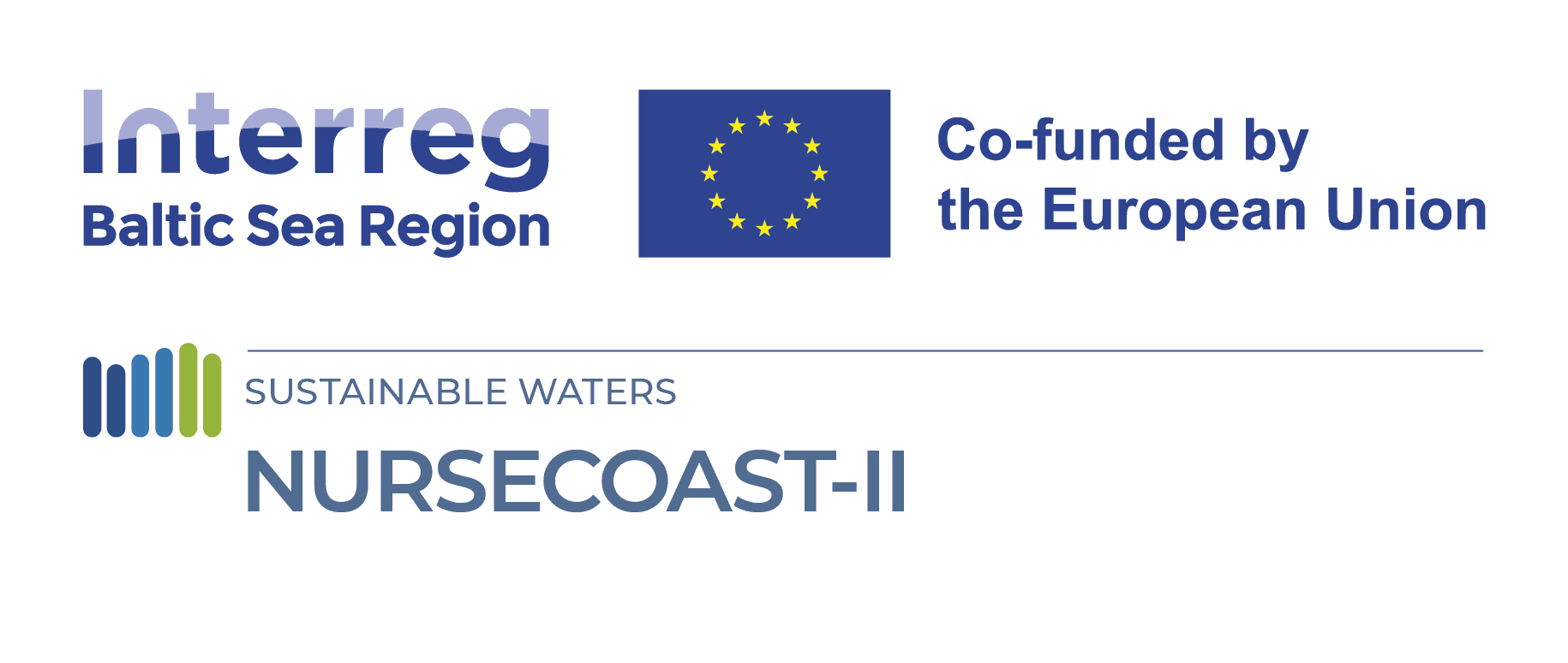 Model Nutrients Reduction Solutions In Near-Coast Touristic Areas
NURSECOAST-II
From sustainable tourism to regenerative tourism: key trends for the future of Baltic Sea tourism
24 October 2023
The 15th Baltic Sea Tourism Forum, "Towards a greener and more sustainable tourism in the Baltic Sea Region", took place in Tallinn, Estonia, on 11 October 2023. The forum aims to promote dialogue, consensus building, and a shared vision of the key challenges of tourism development around the Baltic Sea. NURSECOAST-II experts Tiia Pedusaar (SEI Tallinn) and Virpi Vorne (Natural Resources Institute Finland, Luke Oulu) participated in the event and put their main reflections in this article.
Key trends for the Baltic Sea tourism
Key speakers from Poland, Sweden, and Germany conveyed key messages on trends in sustainable tourism development in the Baltic Sea Region (BSR). They emphasized the growing desire among tourists for authenticity and nature, often leading them to venture off the typical tourist path. Additionally, a new travel trend known as set-jetting was highlighted, wherein travelers draw inspiration for their vacations from various sources such as smartphones and popular TV shows or movies. The modern tourist also values ethical production, focuses on quality rather than quantity, and embraces the concepts of slow living and slow food. The ideal holiday for these individuals combines elements of both country and city life. Moreover, modern tourists are discerning, curious, and expect professional treatment. They have limited time and are less easily influenced.
Europe remains a prominent global tourist destination, attracting millions of visitors annually. In 2019, Europe welcomed 742.1 million international tourists, generating €521.9 billion from tourism receipts. In 2022, 594.9 million visitors were recorded. Only 19.8% less than 2019 -the record year for tourism arrivals. Notably, among the Baltic Sea countries, Denmark's tourism industry has shown the most significant recovery among the Baltic Sea countries, surpassing the number of international tourist arrivals in 2019 by 9%, according to early 2023 statistics. Similarly, Norway and Sweden have also revitalized their tourism sectors, reaching almost pre-pandemic levels. In Finland and Estonia, the number of foreign tourists is still a quarter behind, and in Latvia and Lithuania a third behind the 2019 level.
How do you describe the Baltic Sea tourist?
Special features can be observed in tourism to the
Baltic Sea.
The majority of tourists visiting the Baltic Sea Region consist of couples. Additionally, more than 30% desire to travel with their families (including adults and children), while another 30% prefer travelling with friends or colleagues. These tourists tend to prioritize sightseeing over passive vacations. Interestingly, around 80% of visitors combine multiple destinations in a single trip, often including both urban and rural locations. Furthermore, their holiday trips tend to be longer than the European average, with nearly 40% spending a minimum of 8 consecutive days on vacation. While nature holds significant appeal as a destination factor, cultural experiences are equally captivating for these tourists.
Sustainability is the future of tourism
The global shift towards
responsible and sustainable travel
is evident. According to the World Tourism Organization, sustainable tourism "takes full account of its current and future economic, social and environmental impacts, addressing the needs of visitors, the industry, the environment, and host communities". In addition to sustainable tourism, a novel concept known as regenerative tourism has emerged. Regenerative tourism involves travellers undertaking journeys intending to positively impact their destination, striving to leave it in a better condition than they found it. This approach goes beyond the traditional notion of a typical vacation experience. The key distinction between regenerative tourism and sustainable tourism lies in their objectives. Sustainable tourism focuses on maintaining the current state of a destination and minimizing any additional harm, while regenerative tourism aims to actively restore and enhance the destination, setting the stage for a more promising future. While sustainable tourism marks a positive step forward, regenerative tourism represents a revolutionary leap toward shaping the future of travel.
An effective wastewater system is essential for tourism
Although the word "wastewater" was not mentioned at the event, all activities and infrastructure affected by tourism consume water and produce wastewater. At the event, it was stated that 100% of tourists
eat
at the destination. It was also stated that the most visited places in nature sites are
toilets
and parking lots. Panel about boaters in the Baltic Sea region highlighted the need for
proper infrastructure
in the small ports (easily accessible and functional septic/grey/bilge wastewater discharge stations ) but also social aspects as the local community transfers common values and social cohesion the boaters will experience.
Measuring the impact of tourism
is crucial. Data is the key to ensuring sustainable tourism in Europe, providing insights for tailored policies and fostering sustainable growth. Although the functionality of the wastewater system of tourist destinations is not yet the basis for issuing certificates or life cycle assessment calculations, it is hoped that the development towards more sustainable and regenerative tourism will pay more attention to this.
All these trends and goals in tourism relate to and support the need for our project NURSECOAST-II. Tourism-related small-scale wastewater treatment plants, their existence, and technological development are crucial to providing experiences in nature, authenticity in a remote environment, and ensuring better water quality in the Baltic Sea.
In conclusion, we would like to emphasize the words by Grzegorz Marek Poznański, Director General of the Council of the Baltic Sea States from the 15th Baltic Sea Tourism Forum: "Cooperation is key for bringing goals of sustainable tourism into fruition. We should avoid competition. It doesn't really matter who will be more sustainable in the region. Either all of us will be sustainable, or none of us will be. We are as sustainable as our neighbours and environment is. That's why it's crucial for all of us to cooperate toward a common goal."
About the forum: This annual forum for EUSBSR Policy Area Tourism has been held since 2008, and the next year it will take place on 4-5 June 2024 in Oulu, Finland. The forum aims to promote dialogue, consensus building, and a shared vision of the key challenges of tourism development around the Baltic Sea.
More information:
https://www.eusbsr.eu/pa-tourism-activities
Additional links