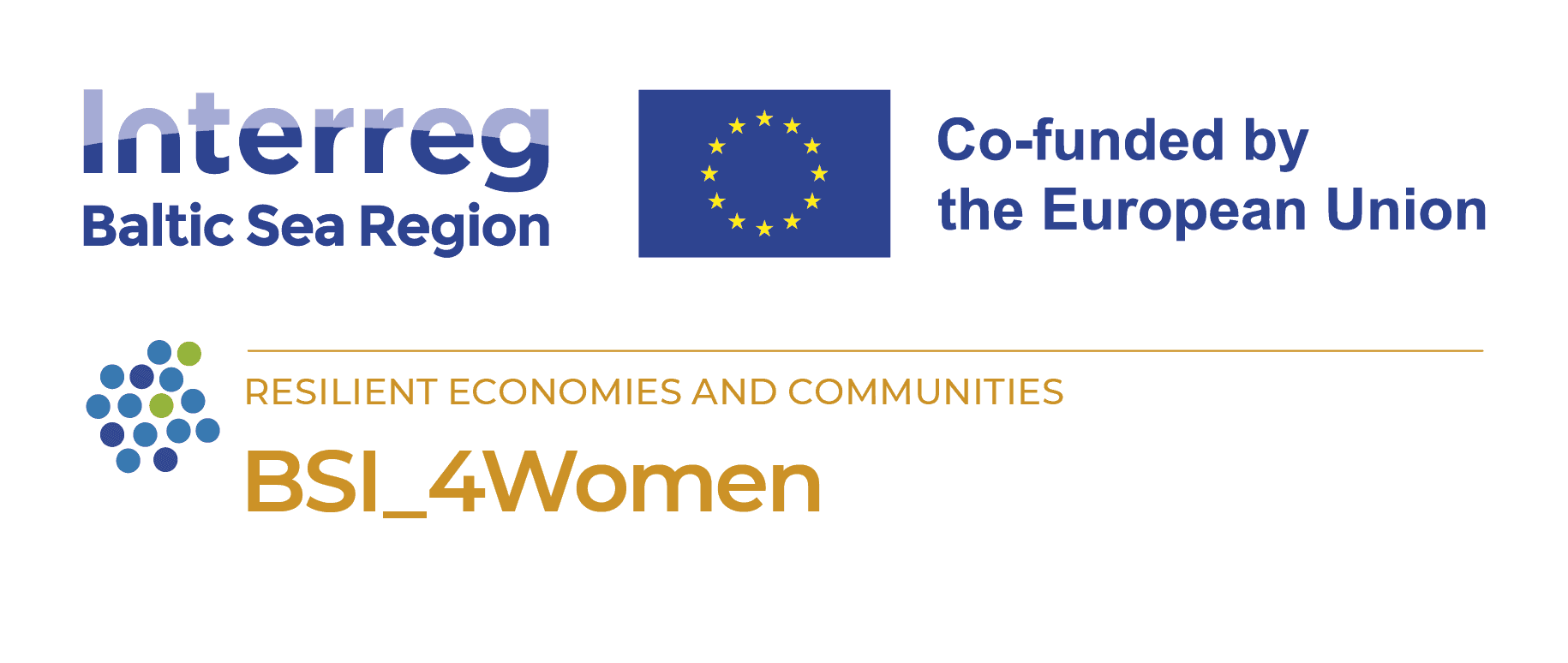 The Baltic Sea Initiative for the Development of Business Activity of Refugee Women
BSI_4Women
Business Central Hub Denmark
19 September 2023
The presentation of the Project Partner from Denmark.
Business Central Hub Denmark
What is the role of the Danish Project Partner?
There are many Danish entrepreneurs and companies that have the potential to make a difference but haven't reached their full potential yet. That is where Business Hub Central Denmark comes in. We help businesses to reach their goals.
The themes where we guide SMEs can be:
- starting the green transition
- reaching new markets
- optimizing the daily running of the business through new technology and digitalization
- developing new products or services to reach new target groups
There are many options, and they vary from business to business. If SMEs are not quite sure how to reach their business goals, they can contact one of Business Hub Central Denmark´s many business consultants. They are experts in turning plans into reality, ensuring progress and professional back-and-forth so that you are not alone in the process. It is free of charge.
Business Hub Central Denmark wants to help SMEs to reach their goals and fulfill their business potential.
Our offers
The world is ever changing and so companies must adapt. It can be challenging to keep up with changes, but it can be crucial to SMEs´ continued existence. Below are some of the areas where SMEs meet challenges:


Digitization


Strategy and business development


Capital and financing


Green transition


Export


Sales


Business Hub Central Denmark is a networking organization
There are a lot of different public organizations in Denmark that specialize in business development. It can be hard to find the right organization for SMEs´ business needs. At Business Hub Central Denmark, we know the public system and a part of our role in this system is to help connect SMEs to the right organizations, and therefore we can help find the right organization for SMEs´ business needs.
Startups
Starting ones own business can be difficult. What should the business model look like? What about the economy? And what about a subsidy scheme? We don't have answers for everything, but we can answer a lot and we can help Startups with the decisions they need to make to further develop their business.
Contact details:
Business Hub Central Denmark
Åbogade 15
8200 Aarhus N
Tel: + 45 70 22 00 76
info@erhvervshusmidtjylland.dk
CVR:
 40084606
Contact person:
Peter Ekmann
,
pe@erhvervshusmidtjylland.dk
Kurt Bögild Kristensen
,
kkr@erhvervshusmidtjylland.dk
Additional links