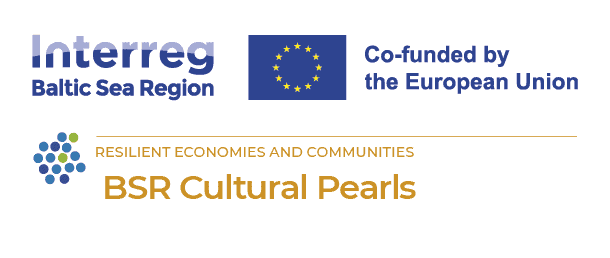 Baltic Sea Region Cultural Pearls for more resilient Cities and Regions
BSR Cultural Pearls
BSR Cultural Pearls Project's Partner Meeting Concludes in Riga
10 October 2023
The second in-person partner meeting of the BSR Cultural Pearls project took place in Riga, Latvia on 2-3 October 2023.
The meeting brought together project stakeholders to discuss strategic initiatives and general improvements, including deliberations on the "
BSR Cultural Pearl
" title award and the Culture and Resilience Action Plan (CuReAP).
Organised back-to-back with the
EUSBSR Annual Forum 2023
, the meeting offered partners insights into the project's progress and potential areas for development.
The strategic segment of the meeting centred on refining the core objectives of the project and the "BSR Cultural Pearl" title. This title aims to recognise the efforts of municipalities in the Baltic Sea Region in establishing and implementing social resilience plans that specifically harness the potential of culture and cultural assets.
In Riga, the project also marked its presence at the networking village of the EUSBSR Annual Forum 2023 and was highlighted on the Forum's workshop agenda on "
Youth and Culture Driving Resilient Communities
". 
Additional links