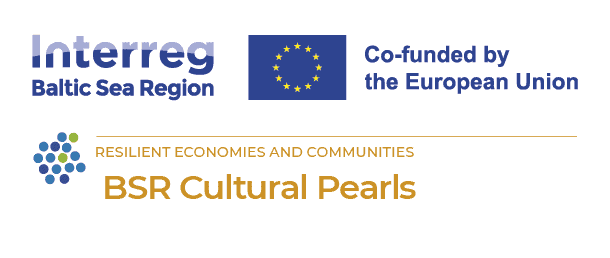 Baltic Sea Region Cultural Pearls for more resilient Cities and Regions
BSR Cultural Pearls
BSR Cultural Pearls 2024 title candidates move into action plan development phase
20 September 2023
The competition for the BSR Cultural Pearls title 2024 continues. After pre-selection, all twelve municipalities that applied for the title are qualified for the next step, which is the development of a Cultural & Resilience Action Plan (CuReAP). This phase runs from 25 October 2023 to 16 November 2023.
During this time, candidates will develop an action plan focused on culture-driven social resilience. They will receive support from a national mentor and expert webinars, and will have access to a catalogue of good practices. This catalogue offers insights and knowledge on strengthening social resilience, fostering a sense of community and belonging, and enhancing resistance to future shocks using cultural tools.
The four candidates that have submitted the most convincing action plans will then be awarded the title of BSR Cultural Pearl 2024 by an international jury. The final announcements are due in December 2023.
The twelve candidate municipalities are: Cēsis (Latvia), Druskininkai (Lithuania), Härnösand (Sweden), Helsingborg (Sweden), Hiiumaa (Estonia), Jakobstad (Finland), Kiel (Germany), Kristinestad (Finland), Närpes (Finland), Nykarleby (Finland), Rūjiena (Latvia), Svendborg (Denmark).
The support for the development of the CuReAP plan and the award title are parts of the BSR Cultural Pearls project, which seeks to help municipalities in the Baltic Sea Region leverage culture to enhance social resilience within their communities. The 3.5M euro project is running for a period of three years until December 2025 and is funded by the Interreg Baltic Sea Region programme.
For more details about the BSR Cultural Pearls project and award title, visit www.culturalpearls.eu.
Additional links