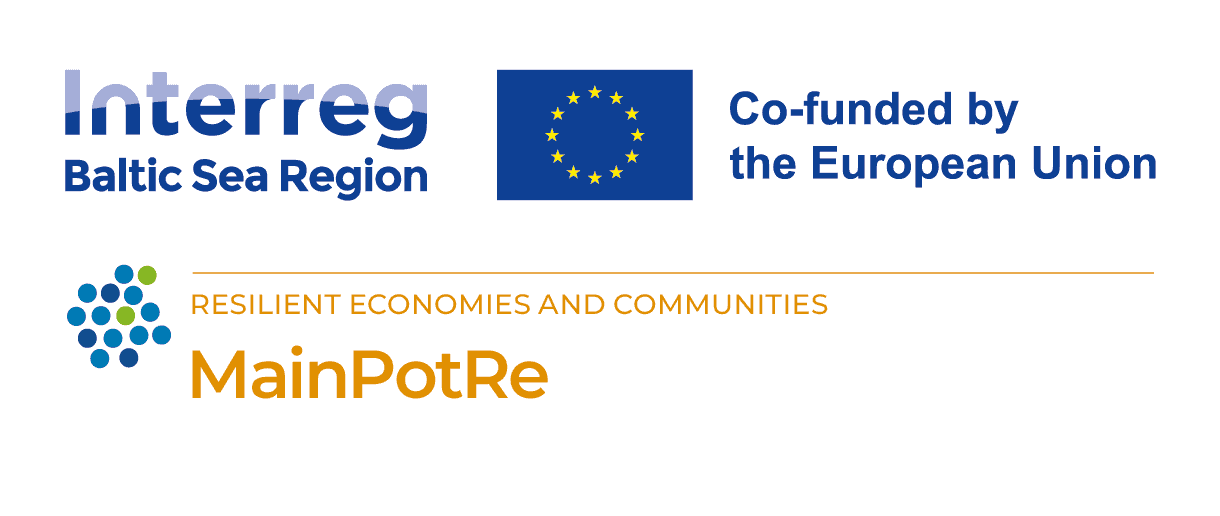 Maintenance and scaling up potato growing and consumption heritage in Northern Baltic region to build up resilient communities
MainPotRe
Bridging the Gap: MainPotRe Project's Exploration of IPK Potato Gene Bank
06 November 2023
On September 22, 2023, a MainPotRe project team consisting of Ilze Dimante and Ilze Muceniece from AREI (Institute of Agricultural Resources and Economics) visited Groß Lüsewitzer Kartoffel-Sortimente der IPK-Genbank (GLKS)), an integral part of the IPK gene bank. They were welcomed by Dr. Klaus J. Dehmer the head of potato collections of the IPK Leibniz Institute gene bank.


The purpose of the visit was to gain insights into the functioning of the IPK potato collections and understand how these collections interact with their customers. IPK potato collections are actively used by private customers who make up approximately half of the overall customer base.
The visit was centred on addressing a series of questions that were raised by the MainPotRe project partners in connection with the information published on the IPK website. These questions were aimed at comprehending the procedures, regulations, and logistics surrounding the potato gene bank's operations.
The visit to the IPK potato collections provided valuable insights into the operations of this gene bank. With a focus on distributing potato plant material, including field-grown tubers, in vitro plants, and minitubers, the IPK gene bank plays a critical role in preserving genetic diversity and supporting researchers, growers, and other stakeholders in the field of potato research and growing. The willingness to adapt to customer needs and its commitment to international regulations make IPK an essential player in the world of potato gene banking, serving both domestic and international customers. IPK holds an electronic system for placing orders and orders from any place in the world are accepted. Customers can order only unlisted or expired varieties. All field material is tested for certain diseases and a plant passport is issued. Customers outside the EU pay for phytosanitary documents needed for import procedures themselves. They also have to provide an import permit to the respective country, issued by the national health protection service.
The information gathered will serve as valuable input for preparing the MainPotRe project output "Toolbox for potato plant material deposition in and distribution from potato gene banks."
Additional links